Begin Your Case With a Proven Traumatic Brain Injury Law Firm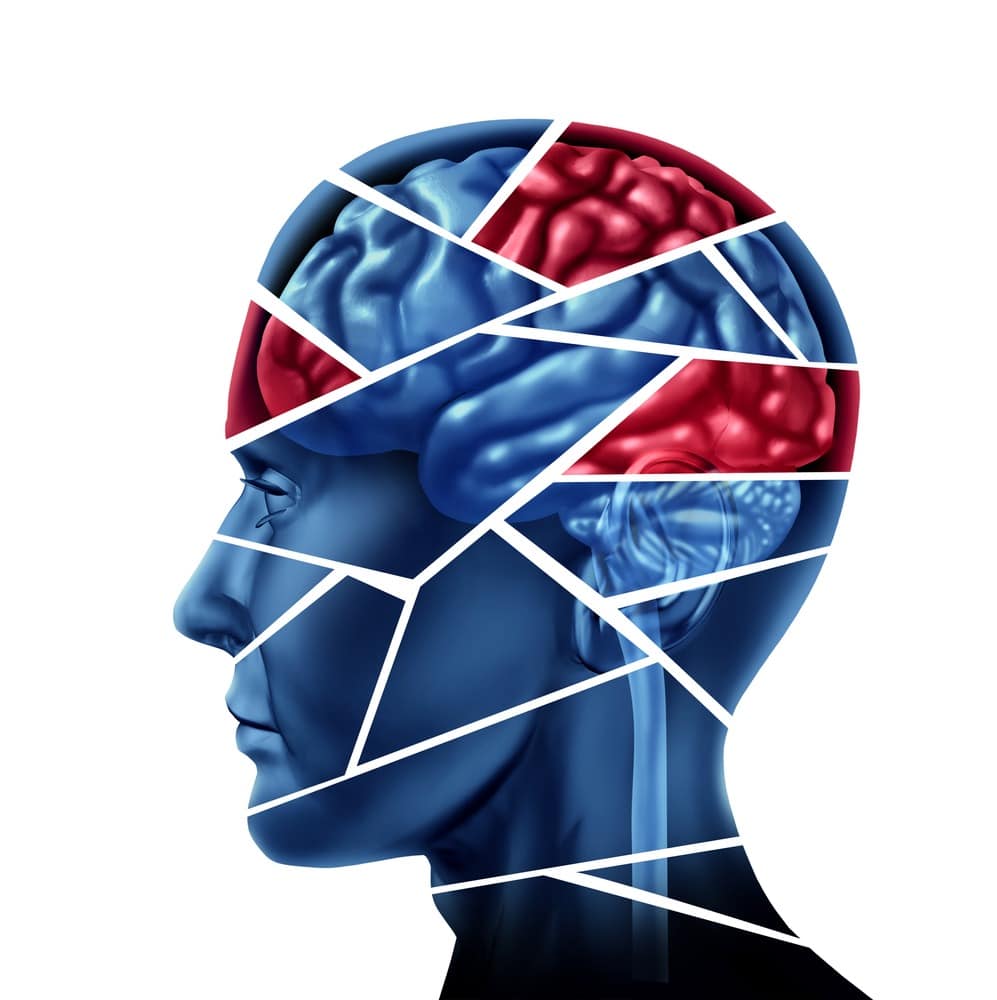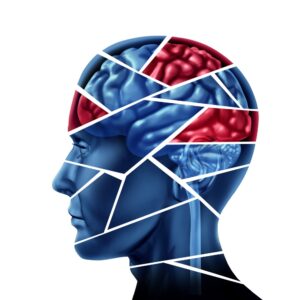 A traumatic brain injury is more than headaches and disorientation; it's a lifetime of doctor's appointments and ongoing care. If you suffered brain damage due to someone else's negligent actions, our Youngstown traumatic brain injury lawyer can seek damages.
At Isaacs & Isaacs Personal Injury Lawyers, we represent people who've sustained traumatic brain injuries (TBIs) and help them get justice. A settlement or court award could yield compensation for your medical bills, lost income, and other related expenses.
We charge no upfront fees for our legal services and only take payment if we secure monetary compensation on your behalf. Call us at 800-333-9999 at any time to speak to one of our dedicated Youngstown traumatic brain injury lawyers and set up a free consultation.
We Represent Injured Accident Victims Across Many Categories. Some Personal Injury Cases We Handle Include:
Accidents With Trucks or Commercial Vehicles
Injuries & Wrongful Death Involving Driver Negligence (cell phone use, DUI)
Accidents With Uninsured Motorists
Whiplash Injury Accidents
Airbag Deployment Accidents
Takata Air Bag Recalls
Motorcycle Accident Injuries
Ridesharing: Lyft & Uber Accidents
Bicycle Accident Injuries
Hit and Run Accidents
Pedestrians Hit By a Vehicle
Head-On Collisions
Rear-End Collisions
Spinal Cord Injuries
Sometimes a 
traumatic brain
injury is not evident until much later. Even if you haven't suffered a catastrophic injury you still may need medical treatment. You should seek medical care immediately, even if you don't think you are badly hurt. Some severe injuries may not be immediately apparent. This is the best way to physically and legally protect yourself and your loved ones.
"It was a pleasure to have the Isaacs & Isaacs team to help me after being hit by a truck as I was walking to the market. They went above and beyond to help with all I went through!"
---
The Hammer's Podcast Episode About Brain Injury Cases
Listen to the episode below about how traumatic brain injury cases work. Attorney Darryl Isaacs – The Hammer – answers the most common questions personal injury attorneys answer about TBI lawsuits and care. Listen to the episode directly below.
---
We Help Traumatic Brain Injury Claimants Following These Incidents
In our years of service, we've recovered more than $1 billion for those who have suffered:
Car accidents
Truck accidents
Motorcycle accidents
Dog bites
The loss of a loved one
Rideshare accidents
Medical malpractice
Slips and falls
Premises liability incidents
Nursing home abuse
If you suffered harm because of another party's wrongdoing, we're here to help. While you focus on your recovery, we'll file your claim, negotiate with the insurer, and push for what you need.
Our Accident Law Firm Will Get Started on Your Case Immediately By:
Listening to your story
Answering your questions
Advising you what to do next
Investigating the accident scene and all other evidence related to your claim
Reviewing medical records, police reports, and all documents
Determining which parties are liable for your injury
Meeting with insurance adjusters
Helping you file your claim
Demanding a just settlement for all of your medical treatment and damages
---
What Should I Do After Suffering Head Trauma in Youngstown, Ohio?
Following any type of brain trauma, you should first seek medical attention. Going to a medical professional will help you understand your diagnosis and receive treatment. Additionally, this step is crucial if you want a favorable result or settlement when filing a claim.
Then, we suggest that you:
Keep all paperwork related to your case, such as invoices and receipts
Follow through with your prescribed treatment plan
Limit your physical activity––even if that means missing time from work
Refrain from sharing the details of your accident online
Refer the claims adjuster to your lawyer
Refuse to give a recorded statement to the insurer
We can advise you on other post-accident steps during your free case review. We can also discuss other aspects of your case, including what you can expect from the claims process.
Build Your Case With A Top Rated Accident Lawyer
If you need immediate assistance with a vehicle accident or personal injury, call our team now at 
800-333-9999
 to begin your free case review and schedule an initial consultation to get legal advice. Our law firm represents injured victims across many categories. Some popular cases our accident attorneys handle include:
---
Services You Can Expect from Your Traumatic Brain Injury Attorney
Our legal team can set your case in motion today. We're ready to serve you by:
Collecting the evidence necessary to support your allegations
Launching investigations to prove the other party's negligence or responsibility
Seeking compensation for your economic and non-economic damages
Handling communications with the at-fault party's legal team and insurance adjusters
Representing you in court and handling the entire legal process
We Will Manage Your Injury Case's Deadlines
You can trust that, with ample notice, we'll file your lawsuit within the applicable statute of limitations. Ohio Revised Code Section 2305.10 notes that you generally have two years to file your injury lawsuit. Your filing period begins from the date of your accident or when you discovered the injury.
While most cases don't go to court, we want to leave your options open if litigation is necessary. We want to give your case the best possible chance at a fair outcome.
We Charge Nothing Up Front for Our Services
When you've suffered a traumatic brain injury and incurred all these damages, you shouldn't have to pay legal fees to get justice. So, we work on a contingency fee basis. You don't pay hourly rates or a retainer out of pocket. In fact, you pay nothing upfront. Some of your settlement will pay for our efforts. This makes it so you can hire legal help even if you're facing financial difficulties.
---
Our Traumatic Brain Injury Team in Youngstown Is Eager to Seek Damages
A brain injury can completely transform your quality of life. You may find yourself unable to work. You could have problems driving, bathing, and dressing yourself. You shouldn't have to pay for the expenses arising from another party's negligence.
Our team will determine what you're owed by reviewing your situation. We will evaluate your daily pain levels, working ability, and estimated recovery period. Then, we may seek recovery for:
Ambulance fees, diagnostic exams, prescription medications, counseling, physiotherapy, and other medical fees
Emotional distress
Pain and suffering
Surgical procedures
Lost benefits and wages
Permanent disfigurement and disability
Property damage expenses (for instance, the cost of replacing your damaged car)
In-home assistance
There are more damages you can seek than those listed here. It all depends on your situation. We will fight for what you need, either through an insurance claim or a personal injury lawsuit.
---
We're Proud of the Results We've Achieved for Injured Claimants
Our founding attorney, Darryl Isaacs, is known as "the Hammer" for a reason. He's not afraid to bring the hammer down on uncooperative insurance companies and the people they represent. His team has achieved these outcomes for brain injury claimants like yourself:
Our client came to us after their child suffered an unimaginable accident: a school bus collision. Their child suffered a traumatic brain injury that impaired their quality of life. We secured $6.4 million.
Our client was a woman in her mid-30s who suffered a brain injury after a charter bus hit her car. After evaluating her losses, we recovered $2.3 million for her past, present, and future healthcare expenses.
Our client came to us with a heavy heart after losing a loved one in a bus accident. The decedent suffered a brain injury and many broken bones. We recovered $1.5 million in damages.
These are just some of our firm's achievements. We hope that these outcomes instill confidence in our legal abilities. We're ready to advocate for you the same way we've advocated for other successful claimants.
---
Contact Isaacs & Isaacs Personal Injury Lawyers for Legal Help
Attorney Darryl Isaacs and his team have more than 400 years of combined legal experience. Our team serving Youngstown, Ohio, is ready to pursue your traumatic brain injury case. To explore partnering with a lawyer from our firm, call us today.
To learn more about working with our Youngstown lawyers, call 800-333-9999 for your no-cost traumatic brain injury case review.