Crash Checklist
Last updated Wednesday, August 30th, 2023
Get Your Car Accident Checklist (PDF)
---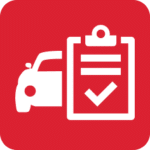 Crash Checklist:

Important Steps to Follow After a Collision
Get as much information as possible from everyone present at the accident scene.
Take photos of the accident scene immediately after the crash.
Save all evidence found at the scene of the accident.
Inform your insurance company about the accident and your injuries.
Make sure you know what to say and what not to say on a recorded statement.
Seek immediate medical attention to officially document your injuries and follow the recommended treatment properly.
Identify who is expected to pay your treatment costs.
Check the medical liens offered by your healthcare facility if you don't have health insurance.
Preserve all your medical testing and treatment records.
Review your insurance policy thoroughly and try to get maximum coverage from it.
Get the accident report compiled by the police.
Check your whole auto insurance policy and ensure you understand its terms.
Confirm if it's possible to use another family member's insurance policy if needed.
Track your lost earnings if you have to take time off to recover and handle any possible
appeals of the employer's decision to terminate your position.
Verify if uninsured or underinsured motorist coverage is going to play a role in your claim.
See if MedPay or PIP coverage is available.
Keep a proper record of all reimbursements you get from the insurance company.
Make sure you know where your car is stored, who's paying for it, and if your collision coverage will help
once it leaves a tow lot.
Create a post-accident journal to document all the information shared by the insurance company, doctors, police officers, and witnesses.
Keep a written and visual record of your healing progress to document the true impact of the accident.
Get your car independently appraised.
Keep a record of your expenses traveling to medical facilities for appointments.
Read about all the tricks and traps insurance agents will try to play before negotiating with them.
Review all the legal and financial aspects of any settlement offer.
Assess whether the settlement offer can cover your future medical needs by consulting your doctor.
Keep track of the deadlines you'll have to meet to file your insurance claim.
Research auto repair shops properly before trusting your damaged vehicle with them.
Get reimbursed for the drop in your car value after the accident if you qualify.
Secure the settlement offer in writing highlighting all the damages it will be covering.
Prepare For the Unexpected
Download and print our Car Crash Checklist for your car using the link below:
---
Car Crashes are Violent and Scary
Typically with no time to think or process the accident, you may be in shock, may not realize the extent of your injuries and most likely will not be in a frame of mind to make solid judgments and important decisions.
This car accident checklist, which you can download and print using the link above, includes actions to take immediately after a car accident:
Stay as safe as possible
Get emergency help for yourself and others at the scene of the crash
Protect your car accident insurance claim
Compiled by a team of attorneys with hundreds of combined years of legal experience, Isaacs & Isaacs highly recommends eliminating the guesswork involved in these stressful events. Download and print this car crash checklist and keep it with your vehicle registration in your glove box. Preparing for the unexpected and giving you and your loved ones a plan can help reduce worry and confusion about what to do immediately after a car crash.
Remember, If You've Been In An Accident…
Stay at the scene. If your car is not in a safe place, move it to a safe place, as close to the accident scene as possible.
Call 911 for help if you/somebody else is injured. If you are unable to call, tell somebody you are injured as soon as possible and ask them to call 911
Check others for injury if you are able. First passengers in your car, then the other vehicles involved. If you haven't already, call 911 for help if anybody is hurt
Call the police if there's property damage but nobody is injured
Get information from the other driver(s):

Name
Insurance info (insurance carrier; policy number; agent name & phone number)
License plate number
Driver's License Number

Get names and contact info from any witnesses
Get Your Car Accident Checklist (PDF)
---
DO NOT ADMIT GUILT, APOLOGIZE, or DISCUSS RESPONSIBILITY FOR THE ACCIDENT
If somebody wants to bring this topic up, don't say anything. Take pictures (if you can, or have someone else do it). Photos should include:
Vehicle damage
Skidmark pictures
Pictures of the accident scene, especially pictures showing the vehicles before being moved, if possible
If you or somebody else is injured, or there is serious property damage, you should:
Speak to a car accident lawyer as soon as possible. You can reach Isaacs & Isaacs car accident law firm now, at 800-333-9999. We will:
Answer your questions
Give you a free case evaluation
Help you know what to do next
---
Car Accident Lawsuits – Legal Answers Audio Podcast

Be sure to catch attorney Darryl Isaacs as he answers your questions about car accidents and the legal matters that matter most in our "Ask The Hammer" Podcast available on iTunes, Stitcher Radio, and Google Play.
Recent Episodes Include: