Begin Your Case With a Proven Car Accident Law Firm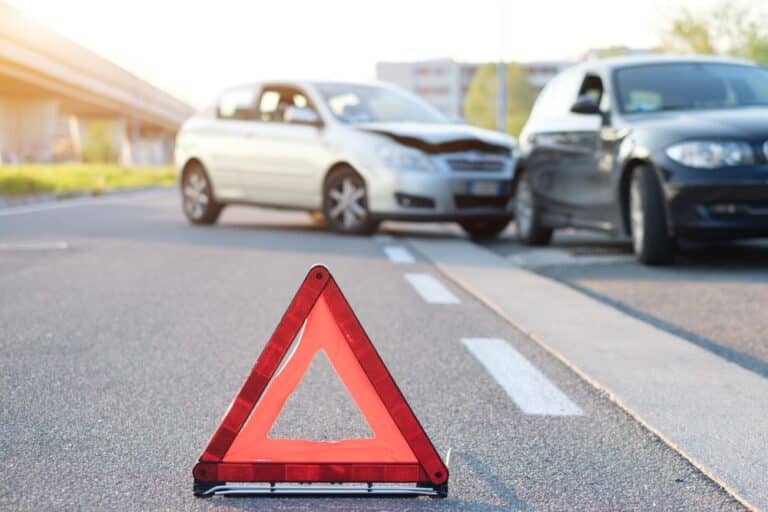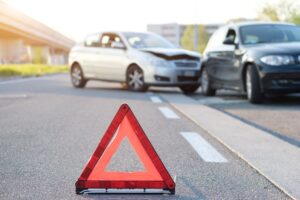 A Greenfield car accident lawyer can help victims collect compensation for their damages in car accidents.
While no one anticipates experiencing a car accident, it is a common occurrence in Greenfield. Some are minor, and others are serious. Your accident could have resulted in severe injuries, extensive medical expenses, treatment, or even death.
We charge no upfront fees for our legal services and only take payment if we secure monetary compensation on your behalf. Call us at 800-333-9999 at any time to speak to one of our dedicated Greenfield car accident lawyers and set up a free consultation.
We Represent Injured Accident Victims Across Many Categories. Some Personal Injury Cases We Handle Include:
Accidents With Trucks or Commercial Vehicles
Injuries & Wrongful Death Involving Driver Negligence (cell phone use, DUI)
Accidents With Uninsured Motorists
Whiplash Injury Accidents
Airbag Deployment Accidents
Takata Air Bag Recalls
Motorcycle Accident Injuries
Ridesharing: Lyft & Uber Accidents
Bicycle Accident Injuries
Hit and Run Accidents
Pedestrians Hit By a Vehicle
Head-On Collisions
Rear-End Collisions
Spinal Cord Injuries
"Our daughters were involved in a serious car crash when a man ran a red light! Isaacs & Isaacs knew exactly what to say and exactly what to do for us! They are not only highly professional but also very sincere in wanting to help get our girls every dollar deserved! We will always be grateful to the team of The Hammer for being so wonderful during our time of need! Thank you from our family to your law firm."
---
Getting the Legal Perspective on Car Accidents – Audio Interview
Car accident lawyer Darryl Isaacs — The Hammer — sat down to address legal and safety considerations when injured from a car crash in a recent radio episode of "Ask The Hammer," the podcast exploring the legal matters that matter most. There are many elements at play when knowing what to do after a car accident. Listen to the episode directly below.
---
Common Causes of Car Accidents in Greenfield
All drivers should use caution on the road when they operate their vehicles. However, some drivers still break the law and act in a negligent way.
The most common negligent acts while driving include:
Distracted driving: Talking to passengers, texting, or viewing the GPS
Speeding and reckless driving: A disregard for laws and others' safety in general (as stated in IC § 9-21-8-52)
Drunk driving: Includes driving high or under prescription drugs
If you get into any of these traffic situations, you should first contact the local authorities in Greenfield to receive medical attention and file a police report. These necessary investigations will strengthen your case.
In some severe accidents, an insurance company may fail to cover the costs of injuries, damages, or death. Luckily, a lawyer can file a car accident lawsuit where necessary. This can help you secure compensation in situations where the insurance company doesn't offer a fair settlement.
---
Our Accident Law Firm Will Get Started on Your Case Immediately By:
Listening to your story
Answering your questions
Advising you what to do next
Investigating the accident scene and all other evidence related to your claim
Reviewing medical records, police reports, and all documents
Determining which parties are liable for your injury
Meeting with insurance adjusters
Helping you file your claim
Demanding a just settlement for all of your medical treatment and damages
What Measures Should I Take After a Car Accident in Greenfield?
You can legally protect yourself and your safety in many ways after an accident. The steps outlined below will improve the success of your case and your health.
You must call 9-1-1 after an accident to alert them to an emergency.
If possible, you should seek protection by moving to a safer place.
Seek prompt medical attention to examine any injuries.
Gather all the evidence, including vehicle information, contact information, name, insurance information, information of the eyewitnesses, and photos of the accident scene.
Request a police report, which helps progress legal processes and insurance claims.
Do not admit fault before speaking to an attorney, as this could affect the outcome of your case.
Keep a record of the way you feel each day. This could include physical pain and treatment or the mental and emotional toll your car accident has had on you and your loved ones.
---
Am I Eligible for Compensation?
Most injured car crash victims assume they will automatically receive compensation for their losses. This is not always guaranteed, and you will likely have to fight for it.
Depending on the conditions of the crash, you could recover financial compensation for your damages. However, you might not be rightfully compensated by insurance companies. These companies often only pay for emergency medical expenses, not the crash's long-term physical and financial impacts.
Your car accident lawyer serving Greenfield will work with third parties and insurance companies to help maximize your recovery. They will prove that your injuries and damages deserve compensation.
Losses You Could Have Suffered in Your Greenfield Car Accident
As part of an insurance claim or lawsuit, you and your lawyer can include the following losses in your claim:
Loss of enjoyment of life
Persistent physical pain
Medical expenses and treatment, including long term care
Pain and suffering
Mental and emotional distress
Loss of current and future income
A loss of value of a repaired car, or car replacement
Wrongful death of a loved one
Build Your Case With A Top Rated Accident Lawyer
If you need immediate assistance with a vehicle accident or personal injury, call our team now at 
800-333-9999
 to begin your free case review and schedule an initial consultation to get legal advice. Our law firm represents injured victims across many categories. Some popular cases our accident attorneys handle include:
Isaacs & Isaacs Personal Injury Lawyers Wants to Fight for You
Isaacs & Isaacs Personal Injury Lawyers has car accident lawyers ready to represent you. We will do the following:
We will listen to your story and answer your questions related to the case.
We will advise you on the next legal steps to take.
We will assess the accident scene and gather crucial evidence related to your claim, including photos taken at the scene and witness testimonies.
We will help review medical and police records and other necessary documents.
Our team will help you determine all the parties legally responsible for your injuries and what you may be owed for your damages.
We will meet with your insurance claims adjuster and help you file your claim.
Either an insurance company will offer a settlement, or if negotiations fail, we can help you file a lawsuit against the at-fault party, taking them to court.
What Is Unique About Your Greenfield Car Accident Lawyer?
Here at Isaacs & Isaacs Personal Injury Lawyers, we understand the emotional, financial, and physical strain a car accident can place upon you and your loved ones. We represent all our injury victims on a contingency fee basis, meaning you do not have to pay for any expenses until we have won your case.
Our attorneys have over 400 years of combined legal experience and have recovered over $1 billion in settlements for our clients in Kentucky, Indiana, and Ohio. Isaacs & Isaacs will represent you throughout your case, keeping your circumstances confidential and progressing toward a positive outcome.
Many of our locations offer Spanish-speaking paralegals and attorneys to help you communicate more comfortably if you are not fluent in English. If your case moves to court, we will prepare for trial using the Isaacs & Isaacs mock courtroom to help you be more comfortable.
---
Call Our Team Today, So We Can Get Started on Securing Fair Damages
Isaacs & Isaacs Personal Injury Lawyers represent accident victims throughout Greenfield. Our mission is to protect the rights of car accident victims and allow them to focus on their recovery rather than on complicated legal issues. Our attorneys will evaluate every part of your case to secure the financial recovery you need, so you can get back to your old life faster.
If you or your loved one was involved in a severe car accident due to another driver's negligence, contact Isaacs & Isaacs Personal Injury Lawyers for a free case evaluation. You can call us any time.
To learn more about working with our Greenfield lawyers, call 1-800-333-9999 for your no-cost car accident case review.