Begin Your Case With a Proven Motorcycle Accident Law Firm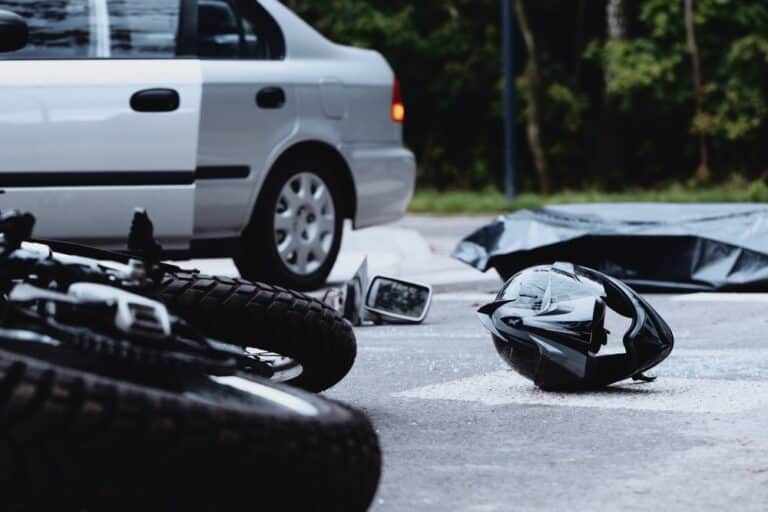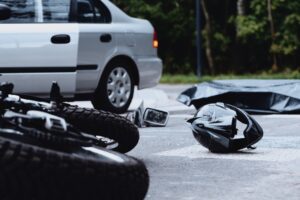 If you have been injured in a motorcycle accident, you may want to hire a Columbus motorcycle accident lawyer. You should not take accidents lightly, and you should not have to suffer uncompensated because of the recklessness or negligence of others.
We charge no upfront fees for our legal services and only take payment if we secure monetary compensation on your behalf. Call us at 800-333-9999 at any time to speak to one of our dedicated Columbus motorcycle accident lawyers and set up a free consultation.
We Represent Injured Accident Victims Across Many Categories. Some Personal Injury Cases We Handle Include:
Accidents With Trucks or Commercial Vehicles
Injuries & Wrongful Death Involving Driver Negligence (cell phone use, DUI)
Accidents With Uninsured Motorists
Whiplash Injury Accidents
Airbag Deployment Accidents
Takata Air Bag Recalls
Motorcycle Accident Injuries
Ridesharing: Lyft & Uber Accidents
Bicycle Accident Injuries
Hit and Run Accidents
Pedestrians Hit By a Vehicle
Head-On Collisions
Rear-End Collisions
Spinal Cord Injuries
Sometimes an auto accident injury is not evident until much later. Even if you haven't suffered a catastrophic injury you still may need medical treatment. You should seek medical care immediately, even if you don't think you are badly hurt. Some severe injuries may not be immediately apparent. This is the best way to physically and legally protect yourself and your loved ones.
"They're great to me. Used them twice and positive results both times. I wouldn't hesitate to contact them again if needed."
---
Getting the Legal Perspective on Motorcycle Accidents – Audio Interview
In this podcast episode of Ask The Hammer, Darryl Isaacs and three other attorneys from Isaacs & Isaacs Personal Injury Lawyers (all bikers) review how motorcycle accident lawsuits work in this podcast episode. Listen below.
---
What Should You Do Following a Motorcycle Accident?
Following your motorcycle accident, there are certain things that you should do right away if you can do so safely:
Call the police and ambulance service.
Leave your helmet on until paramedics arrive.
Exchange contact and insurance information with any other involved drivers.
Gather contact information from witnesses, including their names and phone numbers.
Take lots of photos of the scene. If you are too shaken, ask a witness to do this for you.
The more information that you can gather immediately, the better. Memories soon fade. The other driver's insurance company might try to use any discrepancies to cast doubt upon your case.
Secondary Steps
Once you have taken care of your immediate needs, you should:
Keep a record of all expenses that you incur, including medical bills or repair bills for your motorcycle.
Request a copy of the police report.
Consider hiring a Columbus motorcycle accident lawyer.
Our Accident Law Firm Will Get Started on Your Case Immediately By:
Listening to your story
Answering your questions
Advising you what to do next
Investigating the accident scene and all other evidence related to your claim
Reviewing medical records, police reports, and all documents
Determining which parties are liable for your injury
Meeting with insurance adjusters
Helping you file your claim
Demanding a just settlement for all of your medical treatment and damages
---
How Can You Reduce the Risk of Serious Injury?
Motorcyclists are very vulnerable. According to the Insurance Information Institute (III), 84,000 motorcyclists experienced injuries and 5,014 motorcyclists died in crashes in 2019. Considering that motorcycles are a small percentage of road vehicles, these are very high numbers. Although you cannot reduce your chances of being in an accident to zero, there are tips that you can abide by to cut down your risk of serious injury.
When riding a motorcycle, you should:
Always stay within posted speed limits.
Keep your headlight on at all times. Drivers in crashes with motorcycles often claim that they didn't see the motorcycle. A light increases your visibility.
Always wear a helmet. Your helmet should be a good fit, offer complete protection, and meet Federal Motor Vehicle Standard No. 218 – it will have a DOT symbol on the back.
Wear good-quality, protective clothing. Riding in a T-shirt and shorts, for example, is not a good idea.
Give other road users plenty of space and stay out of other driver's blind spots whenever possible.
Keep your phone charged and in a protective case. You may need it to call for help and take photos after an accident.
Build Your Case With A Top Rated Accident Lawyer
If you need immediate assistance with a vehicle accident or personal injury, call our team now at 
800-333-9999
 to begin your free case review and schedule an initial consultation to get legal advice. Our law firm represents injured victims across many categories. Some popular cases our accident attorneys handle include:
---
What Damages Can I Claim After a Motorcycle Accident?
You may immediately consider the apparent losses, like damage to your motorcycle and your initial medical expenses. However, there are other costs that you might not immediately consider.
Lost Earnings
You might have to take time off work to recover from your injuries. If this is the case, you may be entitled to claim the full amount of salary, wages, and tips that you lost. When you do return to work, you might only be able to work part-time for a while, or you may have to take a different, lower-paying job. In these cases, you can ask for compensation for reduced earnings.
Current and Long-Term Medical Bills
Your injury might require various physical therapy sessions or even surgery. You can claim the cost of any medical treatment related to your accident.
Pain and Suffering
This is a factor that people often forget about. Your accident might have long-term consequences like post-traumatic stress disorder (PTSD). Your lawyer can quantify this value when deciding on your desired compensation for damages.
Out-of-Pocket Expenses
You might need to purchase another vehicle to use while a mechanic is fixing your motorcycle. You can claim this expense in your case as well.
---
Do You Need Legal Representation?
If you decide to fight for compensation after your accident, you have the right to do so by yourself. Nonetheless, the legal process is complicated, and the procedure will likely be daunting for a person unfamiliar with legal terms and procedures.
You will need to thoroughly prepare for your case and face an experienced insurance company. It may not be a good idea to fight your case alone unless you are familiar with the system. Ask yourself the following questions:
Do I know what damages I can claim and how much they are worth?
Do I know the procedure for personal injury lawsuits?
Do I have the time to prepare and argue my case?
Am I a good negotiator?
If the answer to any of these questions is no, or if you doubt your ability to fight your case, you may want to enlist the help of a personal injury attorney serving Columbus.
Fighting the Insurance Company
It's important to remember that insurance companies are not in the habit of giving away money easily. The other driver's insurance company may offer you a sum to settle the case, but this first offer will likely be far less than you deserve. Your lawyer can help you determine what a fair settlement looks like in your unique situation.
Legal Representation in Columbus
Motorcycle accident victims in Columbus, Ohio can consult with Isaacs & Isaacs Personal Injury Lawyers. Our firm has a team of attorneys with a combined total of over 400 years of experience.
With an in-house litigation team that prides itself on its success rate, we have won over $1 billion for our clients. We even have a mock courtroom at our Cherokee Road office.
Isaacs & Isaacs Personal Injury Lawyers represent clients in Kentucky, Indiana, and Ohio. Spanish-speaking attorneys and paralegals are available to those who feel more comfortable speaking Spanish.
---
Contact Us for a Free Consultation Today
Accidents are stressful. If you have suffered a motorcycle accident, you should concentrate on your recovery and let professionals represent you. Remember to keep careful records to help your legal team prepare your case.
Call to request a free consultation. We will not charge you a fee unless we win or settle your case.
To learn more about working with our Columbus lawyers, call 800-333-9999 for your no-cost motorcycle accident case review.