Begin Your Case With a Proven Bus Accident Law Firm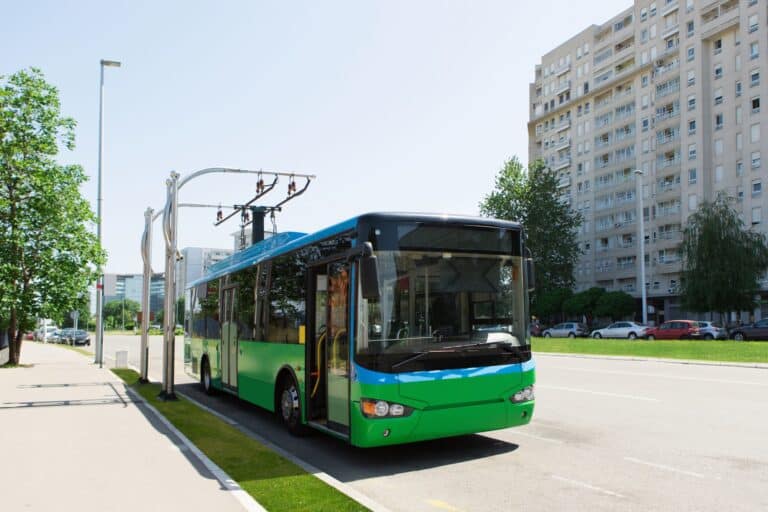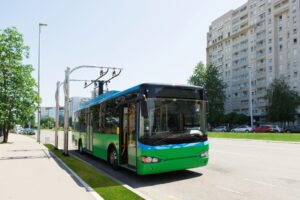 Should you experience a bus-involved accident, whether as a passenger on that bus, an occupant of another involved vehicle, a pedestrian, or a cyclist, consult with a Covington bus accident lawyer from Isaacs & Isaacs promptly.
In Covington, buses get kids to school, commuters to work, and visitors to landmarks and attractions. These vehicles perform important jobs for free or for a fair price and are a generally safe mode of travel. Even so, bus accidents occur. Your lawyer will review your case and help you secure a financial settlement to compensate you for accident-related losses.
We charge no upfront fees for our legal services and only take payment if we secure monetary compensation on your behalf. Call us at 800-333-9999 at any time to speak to one of our dedicated Covington bus accident lawyers and set up a free consultation.
We Represent Injured Accident Victims Across Many Categories. Some Personal Injury Cases We Handle Include:
Accidents With Trucks or Commercial Vehicles
Injuries & Wrongful Death Involving Driver Negligence (cell phone use, DUI)
Accidents With Uninsured Motorists
Whiplash Injury Accidents
Airbag Deployment Accidents
Takata Air Bag Recalls
Motorcycle Accident Injuries
Ridesharing: Lyft & Uber Accidents
Bicycle Accident Injuries
Hit and Run Accidents
Pedestrians Hit By a Vehicle
Head-On Collisions
Rear-End Collisions
Spinal Cord Injuries
Sometimes an auto accident injury is not evident until much later. Even if you haven't suffered a catastrophic injury you still may need medical treatment. You should seek medical care immediately, even if you don't think you are badly hurt. Some severe injuries may not be immediately apparent. This is the best way to physically and legally protect yourself and your loved ones.
"It was a pleasure to have the Isaacs & Isaacs team to help me after being hit by a truck as I was walking to the market. They went above and beyond to help with all I went through!"
---
Getting the Legal Perspective on Car Accidents – Audio Interview
Car accident lawyer Darryl Isaacs — The Hammer — sat down to address legal and safety considerations when injured from a car crash in a recent radio episode of "Ask The Hammer," the podcast exploring the legal matters that matter most. There are many elements at play when knowing what to do after a car accident. Listen to the episode directly below.
---
A Covington Bus Accident Attorney Has the Legal Expertise to Manage the Complexities of a Bus Accident Claim
When you are a victim of a bus accident, filing your claim, determining liability, and collecting a settlement is more complicated than if you were in an accident involving two privately owned vehicles. The type of bus and the entities overseeing the operation of that bus matter to your case.
Private buses are owned by private companies, and public and school buses are subject to additional oversight and funding by government entities.
Kentucky Sovereign Immunity Statutes
Sovereign immunity laws protect government entities from lawsuits. Under these laws, governments or government entities can only be sued if they consent to the lawsuit. Individual states have amended sovereign immunity laws so victims of injuries caused by a government entity's negligence can pursue compensation. Navigating the legalities of these amendments remains challenging and is a task best left in the hands of a skilled attorney from Isaacs & Isaacs.
Kentucky's government liability system is especially complicated. There are different liability standards for states, counties, and municipalities. If you are a victim of an accident on a public or school bus, seeking representation from a bus accident lawyer in Covington is essential. Your lawyer has the legal background and expertise to bring your case to the most successful end possible.
Kentucky Statute of Limitations
For most car accident injury cases in Kentucky, victims have two years to file their claim. The rules are different if your claim is against a city-run public transit company. The deadline, as per Kentucky Revised Statutes §411.110, is ninety days.
Our Accident Law Firm Will Get Started on Your Case Immediately By:
Listening to your story
Answering your questions
Advising you what to do next
Investigating the accident scene and all other evidence related to your claim
Reviewing medical records, police reports, and all documents
Determining which parties are liable for your injury
Meeting with insurance adjusters
Helping you file your claim
Demanding a just settlement for all of your medical treatment and damages
---
Safety Regulations for Buses
Private and public buses fall in the category of common carriers, modes of transportation that carry passengers from one place to another for a fee. Common carriers must adhere to both state and federal safety practices established by the Federal Motor Carrier Safety Administration (FMCSA)
Bus drivers must meet specific qualifications, successfully complete training programs, undergo evaluations, and comply with scheduled hours of operation and rest. Vehicles must be inspected and maintained according to the legally prescribed schedule.
School Buses
Kentucky school buses must comply with FMCSA regulations except where exempt. Buses are inspected on a monthly basis by inspectors with a minimum of two years of experience. The state requires school districts to keep records for all aspects of bus operation and obtain a specified amount of liability and indemnity insurance coverage for each vehicle.
Attempting to sift through these legal variables and bus-specific laws without an extensive legal background will put your settlement at risk. You may not know where or how to access legal statutes, or if you do locate them, you can easily misinterpret them. To ensure access to the highest settlement possible, have a bus accident attorney in Covington handle your case from start to finish.
---
What Can a Bus Accident Settlement Cover?
The circumstances of your accident, the severity of your injuries and property damage, and other factors will affect the amount of your settlement. Your Covington bus accident lawyer will consider all factors when calculating the value of your case and seek a settlement covering
Medical expenses, both present costs and those you will face for continued treatment.
Income loss and lost future earnings if you cannot return to work.
Physical and emotional pain and distress.
Property destroyed or damaged.
Reduced enjoyment of life.
A financial settlement can not restore you to your pre-accident condition, but it will bring you financial security, access to medical care, and an acknowledgment of your suffering. It also serves to hold negligent parties accountable, which will hopefully bring you a measure of justice.
Build Your Case With A Top Rated Accident Lawyer
If you need immediate assistance with a vehicle accident or personal injury, call our team now at 
800-333-9999
 to begin your free case review and schedule an initial consultation to get legal advice. Our law firm represents injured victims across many categories. Some popular cases our accident attorneys handle include:
Common Causes of Bus Accidents in Covington
According to a recent Kentucky Traffic Collison Facts Report, of the 241,515 motor vehicles involved in collisions during that year of data collection, 390 were school buses and 1,240 were other types of buses. A variety of causes can lead to bus accidents. Some of the most common include
Driver error
Driver fatigue
Driving while under the influence
Vehicle design flaw
Vehicle part malfunction
Negligence of other drivers sharing the road
Non-working or missing traffic signals
Poorly maintained roads
---
Possible At-Fault Parties
It is vital that you file your claim against the right party or parties. Your lawyer, after thoroughly investigating the cause of your accident, can make that determination.
Bus driver: if driver error, intoxication, or fatigue caused or contributed to the accident.
Bus company or government authority: if they failed to provide proper training and conduct driver evaluations, failed to inspect and maintain their vehicles, or failed to comply with FMCSA and state laws. If damaged roads or nonworking traffic signals caused the accident, the government entities overseeing those areas may bear fault.
The vehicle designer and part manufacturers: if a design flaw or malfunctioning part caused the accident. Since buses often have parts made by several companies, it is important to ensure you are holding the right company accountable.
Bus inspectors and/or maintenance companies: if safety inspections and maintenance were not carried out.
Other third parties: if another driver caused the crash, or the bus driver had to swerve so as not to hit a careless pedestrian.
---
Your Free Consultation Is Just a Click or Call Away
Do not wait to consult with a Covington bus accident attorney from Isaacs & Isaacs. You need to act quickly to protect your potential settlement. Click on our contact page to call or send an electronic request, and we will schedule your free consultation promptly.
To learn more about working with our Covington lawyers, call 1-800-333-9999 for your no-cost bus accident case review.