Begin Your Case With a Proven Traumatic Brain Injury Law Firm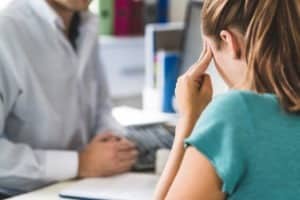 One of the most painful things a person can experience is seeing their loved one in a comatose state. Coma victims require constant care and do not typically respond to stimuli. It can be even worse when the negligence of another party causes your loved one's coma.
The personal loss of a loved one in a coma is difficult, but the financial burden can be enormous. If you have a child, parent, spouse, sibling, or other loved one in a coma, a comatose patients lawyer serving Ashland from Isaacs & Isaacs Personal Injury Lawyers can help you to pursue compensation. Our personal injury lawyers can give you peace of mind and work to recoup your financial losses.
We charge no upfront fees for our legal services and only take payment if we secure monetary compensation on your behalf. Call us at 800-333-9999 at any time to speak to one of our dedicated Ashland traumatic brain injury lawyers and set up a free consultation.
We Represent Injured Accident Victims Across Many Categories. Some Personal Injury Cases We Handle Include:
Accidents With Trucks or Commercial Vehicles
Injuries & Wrongful Death Involving Driver Negligence (cell phone use, DUI)
Accidents With Uninsured Motorists
Whiplash Injury Accidents
Airbag Deployment Accidents
Takata Air Bag Recalls
Motorcycle Accident Injuries
Ridesharing: Lyft & Uber Accidents
Bicycle Accident Injuries
Hit and Run Accidents
Pedestrians Hit By a Vehicle
Head-On Collisions
Rear-End Collisions
Spinal Cord Injuries
Sometimes an injury is not evident until much later. Even if you haven't suffered a catastrophic injury you still may need medical treatment. You should seek medical care immediately, even if you don't think you are badly hurt. Some severe injuries may not be immediately apparent. This is the best way to physically and legally protect yourself and your loved ones.
"John came to our house and went over the legal part of it thoroughly and quickly, but he always made it more about us. I would recommend them to anybody because they're going to make sure that you're protected. It just always felt like we were dealing with family instead of a legal process."
---
Getting the Legal Perspective on Traumatic Brain Injuries – Audio Interview
Lawyer Darryl Isaacs — The Hammer — sat down to address legal and safety considerations of a traumatic brain injury in a recent radio episode of "Ask The Hammer," the podcast exploring the legal matters that matter most. There are many elements at play when knowing what to do after a traumatic brain injury. Listen to the episode directly below.
---
How a Comatose Patient Lawyer Serving Ashland Can Help
Medical treatment of a comatose patient is expensive. If your loved one's coma was caused by the actions or inactions of another party, you can seek financial compensation. A comatose patient lawyer can help you with the following items:
Establish Power of Attorney
The first step in the legal process is helping you establish power of attorney. Establishing power of attorney is essential in comatose patient claims because your loved one cannot advocate for themselves. An Ashland Traumatic Brain Injury Lawyer can guide you through the process so that you can act on their behalf.
Determine Liability
A comatose patients lawyer serving Ashland can also help you determine who (or what entity) is responsible for the injury. This investigation can determine answers to important questions surrounding the injury, including:
Who is liable for my loved one's coma?
What happened leading up to the incident?
What kinds of financial compensation can be pursued?
How much financial compensation is the comatose patient due?
Other Benefits of Hiring a Lawyer
All along the way, an attorney can be a resource to you through this difficult time. Our firm can help you communicate with:
Medical professionals
Insurance companies
Legal representatives for the liable party
An Ashland Traumatic Brain Injury Lawyer will also ensure all paperwork is filed through the correct avenues and within the necessary deadlines. As the claim progresses, you may receive a settlement offer from the liable party. Initial settlement offers are rarely fair to the victim. Our firm can review these offers and advise you based on our experience.
Overall, having an Ashland Traumatic Brain Injury Lawyer on your side may help you feel supported as you navigate legal obstacles.
Our Accident Law Firm Will Get Started on Your Case Immediately By:
Listening to your story
Answering your questions
Advising you what to do next
Investigating the accident scene and all other evidence related to your claim
Reviewing medical records, police reports, and all documents
Determining which parties are liable for your injury
Meeting with insurance adjusters
Helping you file your claim
Demanding a just settlement for all of your medical treatment and damages
---
You Have a Limited Time to File a Lawsuit for a Comatose Patient
The amount of time a victim must file a lawsuit is called the statute of limitations. In the state of Kentucky, the statute of limitations is relatively short compared to other states. For medical malpractice or personal injury cases, the time limit is one year from when the incident occurred, according to Ky. Rev. Stat. § 413.140(1). This means to pursue compensation for your loved one, it's best to act quickly and decisively.
If you do not act within the one-year statute of limitations, you may be out of legal options when recouping financial losses.
---
Common Accident FAQs
How Much Does It Cost to Hire a Comatose Patients Lawyer Serving Ashland?
If you are considering filing a claim, one of your first thoughts could be the cost. After all, you may be already facing unexpected expenses. Isaacs & Isaacs Personal Injury Lawyers can take on your case for no upfront fees or costs.
Instead, we will take your case on a contingency basis. You will not owe our firm anything unless we win you a settlement or verdict. We understand that you have already gone through a traumatic situation and are likely facing economic difficulties. Our goal is to help you recoup your losses, so we are willing to take these cases on a contingency basis.
Build Your Case With A Top Rated Accident Lawyer
If you need immediate assistance with a vehicle accident or personal injury, call our team now at 
800-333-9999
 to begin your free case review and schedule an initial consultation to get legal advice. Our law firm represents injured victims across many categories. Some popular cases our accident attorneys handle include:
A Comatose Patients Lawyer Serving Ashland Can Help You Recover Damages
A coma is a significant medical condition as well as a financial burden. Because of the complex nature of coma injuries, many potential damages may come into play. Every situation is unique and will be treated as such. For comatose patient cases, damages can include but are not limited to:
Lost wages
Lowered earning capacity
Medical bills (including but not limited to surgeries, medication, hospital bills, therapy, medical devices, and emergency care)
Pain and suffering
Loss of consortium
Property damage (including any vehicles or other personal property that was lost or damaged in the case of an accident)
Treatment for a comatose state of any kind can be very expensive. The amount of damages a comatose patient could claim depends on the severity of the coma and symptoms experienced, including long-term effects and duration. If you lost a loved one, our wrongful death lawyers can also seek compensation for your family.
---
Our Comatose Patients Lawyers Serving Ashland Can Uncover the Cause of Your Loved One's Condition
According to Mayo Clinic, comas result from damage to the reticular activating system or both sides of the cerebral cortex. This means that, in many cases, patients have experienced significant physical trauma. Comas can be caused by:
Strokes
Traffic accidents
Sports injuries
Carbon Monoxide poisoning
Untreated or undiagnosed brain tumors
Seizures
Significant falls
Heavy metal poisoning
Infections
Prescription drug errors
Medical malpractice
Important Information to Understand About Comas
Comatose patients are unconscious and may be in a coma for a few hours or days, while others may never wake from their comatose state. This is sometimes referred to as a persistent vegetative state. Other symptoms of a coma include:
Breathing and circulation continue normally, though higher brain functioning is lost.
Comatose patients may have spontaneous movement.
Some patients may respond to external stimuli with open eyes.
Comatose patients may sometimes cry, grimace, or laugh.
---
Our Comatose Patients Attorneys Serving Ashland Are Here to Help
Contact Isaacs & Isaacs Personal Injury Lawyers today for a free consultation. Our team can answer legal questions and make recommendations based on the circumstances surrounding your claim.
To learn more about working with our Ashland lawyers, call 1-800-333-9999 for your no-cost traumatic brain injury case review.