Begin Your Case With a Proven Bicycle Accident Law Firm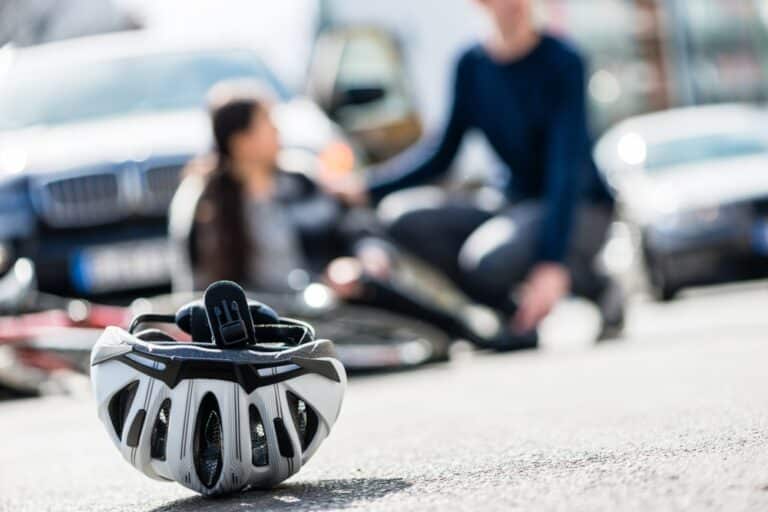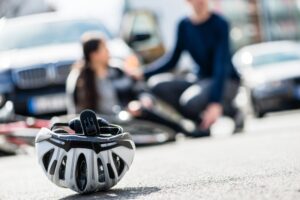 Bicycle accidents can cause severe injuries and costly damage since you're more exposed to danger. After a bicycle accident, you'll certainly have to deal with an insurance company that will likely contest your claim. You'll also have to deal with the at-fault driver, who may do anything within their power to avoid guilt. Our Cleveland bicycle accident lawyer can help you recover compensation for your damages.
We charge no upfront fees for our legal services and only take payment if we secure monetary compensation on your behalf. Call us at 800-333-9999 at any time to speak to one of our dedicated Cleveland bicycle accident lawyers and set up a free consultation.
We Represent Injured Accident Victims Across Many Categories. Some Personal Injury Cases We Handle Include:
Accidents With Trucks or Commercial Vehicles
Injuries & Wrongful Death Involving Driver Negligence (cell phone use, DUI)
Accidents With Uninsured Motorists
Whiplash Injury Accidents
Airbag Deployment Accidents
Takata Air Bag Recalls
Motorcycle Accident Injuries
Ridesharing: Lyft & Uber Accidents
Bicycle Accident Injuries
Hit and Run Accidents
Pedestrians Hit By a Vehicle
Head-On Collisions
Rear-End Collisions
Spinal Cord Injuries
Sometimes a bicycle accident injury is not evident until much later. Even if you haven't suffered a catastrophic injury you still may need medical treatment. You should seek medical care immediately, even if you don't think you are badly hurt. Some severe injuries may not be immediately apparent. This is the best way to physically and legally protect yourself and your loved ones.
"Our daughters were involved in a serious car crash when a man ran a red light! Isaacs & Isaacs knew exactly what to say and exactly what to do for us! They are not only highly professional but also very sincere in wanting to help get our girls every dollar deserved! We will always be grateful to the team of The Hammer for being so wonderful during our time of need! Thank you from our family to your law firm."
---
Getting the Legal Perspective on Car Accidents – Audio Interview
Car accident lawyer Darryl Isaacs — The Hammer — sat down to address legal and safety considerations when injured from a car crash in a recent radio episode of "Ask The Hammer," the podcast exploring the legal matters that matter most. There are many elements at play when knowing what to do after a car accident. Listen to the episode directly below.
---
What to Do After a Bicycle Accident
You have a legal claim to compensation if you were harmed in a bicycle accident caused by someone else. Still, it could be tricky to get your compensation due to the complexity of legal claims.
Our bike accident lawyers have over 400 years of combined legal experience with incidents resulting in personal injuries, including bicycle accidents. We can handle the complicated legal processes for you.
Our Accident Law Firm Will Get Started on Your Case Immediately By:
Listening to your story
Answering your questions
Advising you what to do next
Investigating the accident scene and all other evidence related to your claim
Reviewing medical records, police reports, and all documents
Determining which parties are liable for your injury
Meeting with insurance adjusters
Helping you file your claim
Demanding a just settlement for all of your medical treatment and damages
---
I Was Hurt in a Cleveland Bicycle Accident – Who Is Responsible?
In most situations, the car driver is to blame for bicycle incidents. Even then, the individual or entity to blame isn't always immediately apparent. Both the accused and the victim might be at fault. In this case, a "comparative negligence" doctrine comes into play.
Comparative negligence determines compensation allocation when both parties are at fault. If you are determined to be 15% at fault for an accident, you are entitled to 85% of the compensation. The opposing party that bears more responsibility would be denied compensation.
Build Your Case With A Top Rated Accident Lawyer
If you need immediate assistance with a vehicle accident or personal injury, call our team now at 
800-333-9999
 to begin your free case review and schedule an initial consultation to get legal advice. Our law firm represents injured victims across many categories. Some popular cases our accident attorneys handle include:
---
You Can Get Compensation for Your Bike Accident
Bicyclists are at a higher risk of harm than automobile drivers and motorcycle riders. Bicycle accidents can result in serious injuries, even if you were wearing a helmet at the time. Bicycles cannot match the level of protection a standard road vehicle provides.
You may be entitled to compensation if you or a loved one suffered one of the following:
Pain and suffering that harm one's mental health
Loss of future earning potential from a job or any other prospective cash source
Injuries, particularly those with long-term consequences such as disability
Unjust death
Costs of medical treatment, both present and prospective
Under Ohio Revised Code Section 2315.18, there is no cap on economic damages in Ohio.
---
Isaacs & Isaacs Personal Injury Lawyers Are Cost-Effective
Isaacs & Isaacs Personal Injury Lawyers work on a contingency fee basis. You will not be charged until our team of attorneys wins or settle your case.
All costs related to your litigation, including court fees, will be covered by your compensation. Our team only charges when we secure damages for you.
We Can Help You Prepare for Court if the Need Arises
Should you wish to bring the case to court, our attorneys will help you every step of the way. We also have a replica courtroom on-site to help you prepare for the court proceedings.
You Can Focus on Getting Better
A bicycle collision is not something anyone can predict in advance. Even if only one driver commits a minor error, the consequences can be severe. All the parties involved, including cyclists, risk incurring irreversible damage. During these challenging times, you should relax and focus on rehabilitation.
The problem is your medical bills don't pay for themselves. Add in the fact that you'll have to stop working for a period and can't make money, and we understand why you'd be concerned. You could even stay in the hospital for longer than expected, and your medical bills could continue to mount. Retaining a lawyer can help you recover your losses and reduce your stress.
We Can Deal with Insurance Companies
You may believe that you are already covered by insurance. However, you should know that insurance companies might not pay you fairly. Filing a lawsuit and appearing in court without the assistance of a lawyer could also result in you making a mistake and jeopardizing your case.
When you hire our Cleveland bicycle accident lawyers, your legal counsel will be able to help you with a range of things, including:
Negotiating a reasonable settlement with the insurance companies
Making a list of everyone who might be liable, including insurance companies
Gathering and verifying all your injury-related medical bills, costs, and documents
Gathering evidence such as police reports, recordings, eyewitness statements, expert testimony, and more at the accident scene
Turning the situation into a legal case if required
---
Isaacs & Isaacs Personal Injury Lawyers Are Here to Help
Ours is an established law firm with a reputation in Kentucky, Indiana, and Ohio. Our attorneys have collected over $2 billion worth of compensation in these three states. We also attempt to be as inclusive as possible by offering Spanish-speaking attorneys and paralegals for clients who prefer to speak Spanish.
You deserve to rest and reconnect with your loved ones after the accident rather than deal with complicated legal procedures. Our goal has always been to preserve the rights of accident victims, no matter what it takes.
Bicycle accident victims in Cleveland can turn to us for assistance in dealing with insurance companies, courts, and even the government. Take a look at what our past clients have to say about us:
"Very good people to work with. [They can answer] your questions very well. Love the professional and answer my questions…" – Walter M.
"…After I got a hold [of] Isaacs and Isaacs there was no problem. They took over and my case was settled in no time." – Delores B.
"Isaacs & Isaacs came through. Thanks for helping me with the whole process!!!" – Eric G.
---
Talk with a Lawyer Who Can Help You File Today
As you describe your problem to our trained professionals, we will listen with your best interests in mind. We can tell you if you have grounds to submit a claim, and you have the final say on whether or not to proceed.
Call Isaacs & Isaacs Personal Injury Lawyers for a free consultation. We won't charge any costs until we've won the fight for your compensation.
To learn more about working with our Cleveland lawyers, call 800-333-9999 for your no-cost bicycle accident case review.