Begin Your Case With a Proven Traumatic Brain Injury Law Firm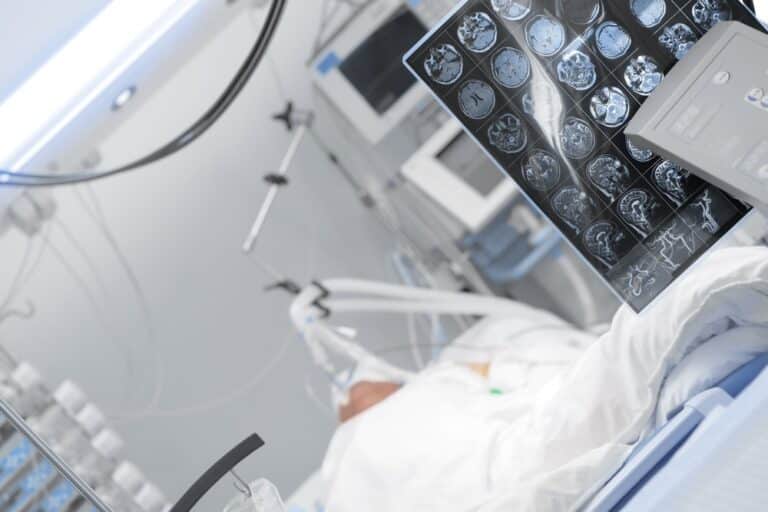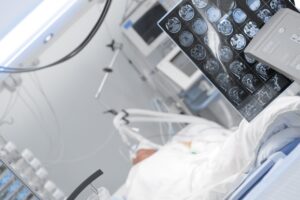 An experienced Erlanger traumatic brain injury lawyer from Isaacs & Isaacs Personal Injury Lawyers can represent comatose patients and their families.
Defective medical devices, health conditions, and catastrophic accidents can commonly cause comas. When victims survive their injuries, comatose patients can go on to suffer debilitating physical impacts such as issues with sleep, concentration, and memory.
We charge no upfront fees for our legal services and only take payment if we secure monetary compensation on your behalf. Call us at 800-333-9999 at any time to speak to one of our dedicated Erlanger traumatic brain injury lawyers and set up a free consultation.
We Represent Injured Accident Victims Across Many Categories. Some Personal Injury Cases We Handle Include:
Accidents With Trucks or Commercial Vehicles
Injuries & Wrongful Death Involving Driver Negligence (cell phone use, DUI)
Accidents With Uninsured Motorists
Whiplash Injury Accidents
Airbag Deployment Accidents
Takata Air Bag Recalls
Motorcycle Accident Injuries
Ridesharing: Lyft & Uber Accidents
Bicycle Accident Injuries
Hit and Run Accidents
Pedestrians Hit By a Vehicle
Head-On Collisions
Rear-End Collisions
Spinal Cord Injuries
Our Erlanger traumatic brain injury lawyer can provide legal guidance to help you recover compensation for your losses. Darryl "The Hammer" Isaacs listens to your concerns and reviews your case to help you understand your rights when pursuing a lawsuit.
"It was a pleasure to have the Isaacs & Isaacs team to help me after being hit by a truck as I was walking to the market. They went above and beyond to help with all I went through!"
---
Getting the Legal Perspective on Traumatic Brain Injuries – Audio Interview
Lawyer Darryl Isaacs — The Hammer — sat down to address legal and safety considerations of a traumatic brain injury in a recent radio episode of "Ask The Hammer," the podcast exploring the legal matters that matter most. There are many elements at play when knowing what to do after a traumatic brain injury. Listen to the episode directly below.
---
How Our Erlanger Traumatic Brain Injury Lawyer Can Help
If your loved one is battling a coma or you lost your loved one to their injuries, we can handle the legalities of your case as you handle other important matters in your family's life. Our traumatic brain injury lawyers can help you in multiple ways, including:
Guiding You on Appropriate Legal Options
You could take legal action if the injuries resulted from someone else's negligence. You might file an injury lawsuit demanding compensation from the insurance company of a vehicle driver, device maker, or another party, depending on who bears liability.
It can be challenging to understand the ideal legal path in cases like these. Our attorneys review the circumstances of the incident to determine the best options and how to proceed.
Proving Your Right to Compensation
Proving negligence in such a case is challenging. You must demonstrate that the defendant's action led to the condition. You may also need to supply expert medical testimony to show a device maker failed in their duty of care. Our law firm understands handling such cases and will gather solid evidence to represent your best interests.
Verifying Your Economic & Non-Economic Damages
Comatose patients often face substantial medical bills and lost wages if they recover. Sometimes patients may not return to work as they need lifelong medical care.
Our comatose patient's attorney considers all factors when listing your losses to negotiate for maximum compensation. We factor in your outstanding medical bills, pain and suffering, and other losses to determine your recoverable damages.
Providing the Support You Need
Comatose patients may need extensive medical care, both during a comatose state and afterward. They may need extended hospitalization, physician follow-up appointments, physical therapy, and other care. Pursuing a lawsuit during this time can be stressful.
Our legal team walks with you throughout this challenging period, giving you peace of mind as you or your loved one recovers. We handle all aspects of the case while your family deals with medical treatment.
Investigating the Incident
We review your case and investigate the details thoroughly to establish what happened. Our legal team evaluates medical reports, assesses the evidence, and interviews relevant individuals to uncover liability.
We may work with medical professionals to substantiate your case and comprehend the extent of your damages.
Defending Your Rights
Our Erlanger comatose patient's lawyer will negotiate with the other parties on your behalf for a full settlement. We can also defend your family's rights at trial if necessary to seek full compensation.
---
Our Accident Law Firm Will Get Started on Your Case Immediately By:
Listening to your story
Answering your questions
Advising you what to do next
Investigating the accident scene and all other evidence related to your claim
Reviewing medical records, police reports, and all documents
Determining which parties are liable for your injury
Meeting with insurance adjusters
Helping you file your claim
Demanding a just settlement for all of your medical treatment and damages
---
Recoverable Damages in an Erlanger Comatose Patient's Case
Your family may face many losses if a loved one was in a coma. As your legal counsel, we'll fight to get your family compensation for the following:
Economic Damages
These refer to the present and anticipated medical costs of necessary treatments, such as a hospital stay. We can also seek compensation for lost wages if the patient missed work due to the coma.
Sometimes, patients may suffer permanent disability, preventing them from returning to their previous work. In such a case, our legal team could pursue compensation for lost earning capacity.
Non-Economic Damages
These include physical pain and suffering. For comatose patients who later bring an injury claim, we can seek intangible damages for reduced enjoyment of life or other relevant losses.
We can aim to get you a settlement for damages such as loss of consortium, psychological impairments, and emotional distress.
Wrongful Death Damages
If you lost a loved one to a medical malpractice injury, we offer our sincerest condolences. We can file a wrongful death lawsuit for damages like funeral and burial expenses, medical bills, lost income, and loss of support or consortium.
---
Common Accident FAQs
What to Do After Being Diagnosed Comatose in Erlanger
Following a comatose diagnosis, patients and their loved ones must consider appropriate steps. Take the following actions to protect your well-being and legal rights:
Consult a Medical Professional Regarding a Defective Product
For patients who recover from a coma, be sure to prioritize your health. If you suspect that a medical device caused your injury, see a medical expert immediately for an evaluation. A physician could determine if the condition resulted from a defective product and advise you on your next best treatment options. We can help you determine where to get this evaluation.
Your medical provider's findings can also help us understand your damages and the physical pain and emotional trauma you endured after the incident.
Avoid Talking About the Incident
While you may be tempted to share your experience online or on other forums, avoid this as much as possible.
Telling others about the experience can derail your case's outcome. Remember, other parties might use your words against you, which could impact the case.
Contact Our Erlanger Comatose Patient's Attorney
Proving an injury claim is a complex task, and one of the best ways to navigate the process is by working with us. We understand the entire legal process, including how to handle insurance companies.
We fight for our clients' rights and aim to help them secure maximum compensation using all legal avenues.
Build Your Case With A Top Rated Accident Lawyer
If you need immediate assistance with a vehicle accident or personal injury, call our team now at 
800-333-9999
 to begin your free case review and schedule an initial consultation to get legal advice. Our law firm represents injured victims across many categories. Some popular cases our accident attorneys handle include:
You Can Afford Legal Help With Contingency Fees
Our law firm will represent you on a contingency fee basis. Our attorneys receive payments from the portion of the settlement you get. The percentage we'll agree on considers various factors, and we'll explain the contract terms when you hire us.
---
Statute of Limitations in Erlanger, KY
According to Ky. Rev. Stat. Ann. § 413.140, general personal injury and product liability victims have one year to file a general personal injury lawsuit. Additionally, Ky. Rev. Stat. § 413.180 states that you have one year to file a wrongful death lawsuit if a loved one passes away from their injuries.
If you plan to seek compensation for damages, you must abide by these restrictions. Let our comatose patient's lawyer help you navigate the legalities to avoid missing the deadlines set by the statute of limitations.
---
Contact Us for a Free Consultation
We could help you pursue monetary compensation for your family's losses. If you or a loved one suffered injuries due to another person's negligence, we can investigate the cause to determine liability and help you pursue a lawsuit.
At Isaacs & Isaacs Personal Injury Lawyers, we're ready to start working on your case without charging any upfront fees or costs.
To learn more about working with our Erlanger lawyers, call 1-800-333-9999 for your no-cost traumatic brain injury case review.