Begin Your Case With a Proven Rideshare Accident Law Firm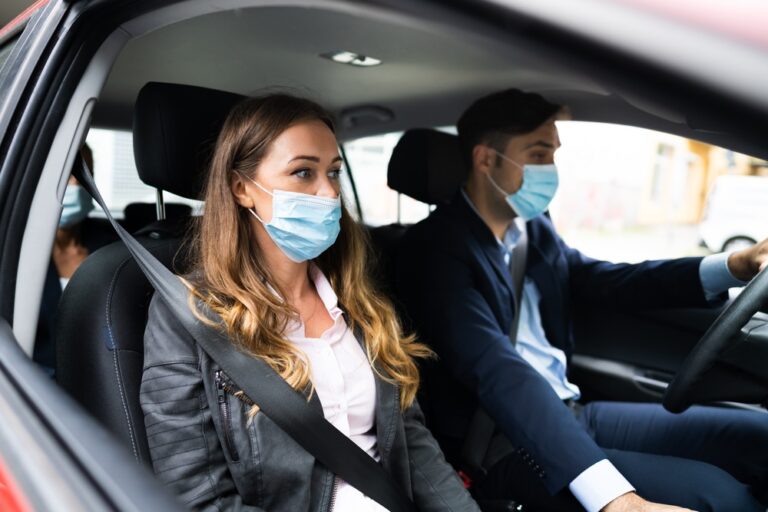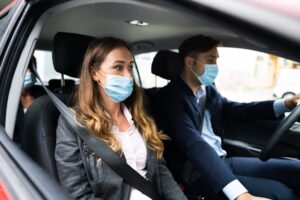 Our Indianapolis rideshare accident lawyer can help you recover damages if you're a victim of a rideshare accident in Indiana. Uber, Lyft, and other ridesharing vehicles contribute to congestion on Indianapolis streets. When a rideshare driver causes injuries to accident victims like you, then they should be financially accountable.
Isaacs & Isaacs Personal Injury Lawyers has $2 billion in settlements for our clients. Our firm will pursue the compensation you deserve.
We charge no upfront fees for our legal services and only take payment if we secure monetary compensation on your behalf. Call us at 800-333-9999 at any time to speak to one of our dedicated Indiana rideshare accident lawyers and set up a free consultation.
We Represent Injured Accident Victims Across Many Categories. Some Personal Injury Cases We Handle Include:
Accidents With Trucks or Commercial Vehicles
Injuries & Wrongful Death Involving Driver Negligence (cell phone use, DUI)
Accidents With Uninsured Motorists
Whiplash Injury Accidents
Airbag Deployment Accidents
Takata Air Bag Recalls
Motorcycle Accident Injuries
Ridesharing: Lyft & Uber Accidents
Bicycle Accident Injuries
Hit and Run Accidents
Pedestrians Hit By a Vehicle
Head-On Collisions
Rear-End Collisions
Spinal Cord Injuries
"They're great to me. Used them twice and positive results both times. I wouldn't hesitate to contact them again if needed."
---
Getting the Legal Perspective on Car Accidents – Audio Interview
Car accident lawyer Darryl Isaacs — The Hammer — sat down to address legal and safety considerations when injured from a car crash in a recent radio episode of "Ask The Hammer," the podcast exploring the legal matters that matter most. There are many elements at play when knowing what to do after a car accident. Listen to the episode directly below.
---
Our Accident Law Firm Will Get Started on Your Case Immediately By:
Listening to your story
Answering your questions
Advising you what to do next
Investigating the accident scene and all other evidence related to your claim
Reviewing medical records, police reports, and all documents
Determining which parties are liable for your injury
Meeting with insurance adjusters
Helping you file your claim
Demanding a just settlement for all of your medical treatment and damages
Build Your Case With A Top Rated Accident Lawyer
If you need immediate assistance with a vehicle accident or personal injury, call our team now at 
800-333-9999
 to begin your free case review and schedule an initial consultation to get legal advice. Our law firm represents injured victims across many categories. Some popular cases our accident attorneys handle include:
Why Choose Isaacs & Isaacs Personal Injury Lawyers for a Rideshare Accident Case?
Victims of rideshare accidents in Indianapolis turn to Isaacs & Isaacs Personal Injury Lawyers to lead their cases. They choose us because:
We Have Results
The $2 billion in settlements that we've obtained for clients include:
A $10 million recovery for the victim of a traffic accident
A $6.5 million recovery for those injured in a school bus collision
A $5.525 million for the victim of a rear-end collision
These are just three of the many large recoveries we have obtained. When you complete your free consultation, ask about our recoveries in rideshare accident cases.
We Have Positive Client Reviews
When we complete a case, we have two primary concerns:
Ensuring the client is satisfied
Getting a financial recovery
These concerns are equally important to our team. Reviews from former clients show how much we value our clients' satisfaction:
"It was a pleasure to have the Isaacs & Isaacs team help me after being hit by a truck as I was walking to the market. They went above and beyond to help with all I went through."– JoeAnn S., former client
"John came to our house and went over the legal part of it thoroughly, quickly, but he always made it more about us. I would recommend them to anybody because they're going to make sure that you're protected. It just always felt like we were dealing with family instead of a legal process." – Tammy S., former client
We Understand the Complexity of Rideshare Accident Cases
Our attorneys have experience with Lyft and Uber rideshare accident cases. These cases may:
Involve national rideshare companies with ample resources to fight your claim
Involve complicated insurance policies
Require a careful legal approach
Rideshare companies provide insurance for their drivers, but these policies only apply under certain circumstances. A Indianapolis Rideshare Accident Lawyer from our firm will determine whether an insurance claim or lawsuit is most appropriate in your case.
Your time may be limited, however. According to IC § 34-11-2-4, you have two years to take legal action from the time of injury. After that, it will be more difficult to obtain compensation.
We Offer a Diverse Legal Team and Support Staff
Our firm has all of the resources necessary for your case. From attorney Darryl "The Hammer" Isaacs to a support staff of paralegals, investigators, and experts, we will handle every step of your case.
We advise that you hire a Indianapolis Rideshare Accident Lawyer for a rideshare accident in Indianapolis. These cases can be especially challenging. If you're not a lawyer, then you could struggle to overcome these challenges and win your case.
---
Services We Provide Rideshare Accident Victims
Isaacs & Isaacs Personal Injury Lawyers will lead your case from start to finish. Our team can:
Determine Liability for Your Accident
We will determine how your accident happened, and identify liable parties such as:
The rideshare driver
A motorist who struck a rideshare vehicle that you were a passenger in
A motor vehicle manufacturer, which could be liable for an accident-causing defect
Any other party who contributed to your accident
Liability is very important in rideshare cases. Who is liable may determine the type of insurance coverages available to you.
Determine Whose Insurance Should Cover Your Losses
Rideshare services like Uber and Lyft have insurance policies covering drivers and victims of negligent drivers. These policies generally only apply if:
The rideshare driver has their app active at the time of the accident
The rideshare driver is picking up or dropping off a rider
The rideshare driver is awaiting rides
If a rideshare driver is picking up or dropping off a rider, then they generally receive the maximum insurance coverage. If they are only awaiting rides, they generally have less coverage.
Our team will determine what coverage you have available to you, and whether we should file a claim.
Collect Evidence
When a car, SUV, or truck accident involving ridesharing happens, we gather evidence as quickly as possible. Some evidence may be time-sensitive, like:
Security and dashcam footage
Evidence of damage to vehicles
Witness testimony
We will pursue and preserve any evidence that supports your case.
Document Your Damages
Our case may be far stronger if we can prove your damages. We may prove that you've suffered losses by:
Obtaining images of your injuries
Showing that you've lost income, whether through testimony from your employer, bank statements, or other means
Getting evaluations from physicians and mental health professionals
Recording testimony from loved ones who've seen you suffer
There are many possible ways to prove your damages.
Negotiate with Insurance Companies
Rideshare accidents often involve high-limit insurance policies. With such substantial payments on the line, insurance companies may dig their heels in. Our team will negotiate with any insurers who owe you compensation.
Seek a Settlement or Judgment
Some rideshare accident cases proceed to settlement negotiations, or even to trial. Isaacs & Isaacs Personal Injury Lawyers will handle these processes for you. These stages are where we shine, and where we will fight for the compensation you deserve.
---
Recoverable Damages in Indiana Rideshare Accidents
Recoverable awards in your rideshare accident case may cover:
All accident-related medical expenses
Pain and suffering
Medication, counseling, and other treatment for trauma
Lost income
Lost earning power
Lost productivity, bonuses, and promotion opportunities
The loss of a loved one
Each client we represent has different damages. As your lawyer, we will interview you, speak with experts, collaborate with your doctors, and identify every single damage you've suffered.
We must also consider any damages that you will suffer in the future. These losses are also generally recoverable.
---
Call Isaacs & Isaacs Personal Injury Lawyers Today
Do not wait to retain our team. Personal injury and wrongful death actions in Indiana may have deadlines. We will begin work on your case as soon as possible. Call Isaacs & Isaacs Personal Injury Lawyers today for a free consultation. We will answer your questions and explain how to start your case.
To learn more about working with our Indiana lawyers, call 1-800-333-9999 for your no-cost rideshare accident case review.