Begin Your Case With a Proven Pedestrian Accident Law Firm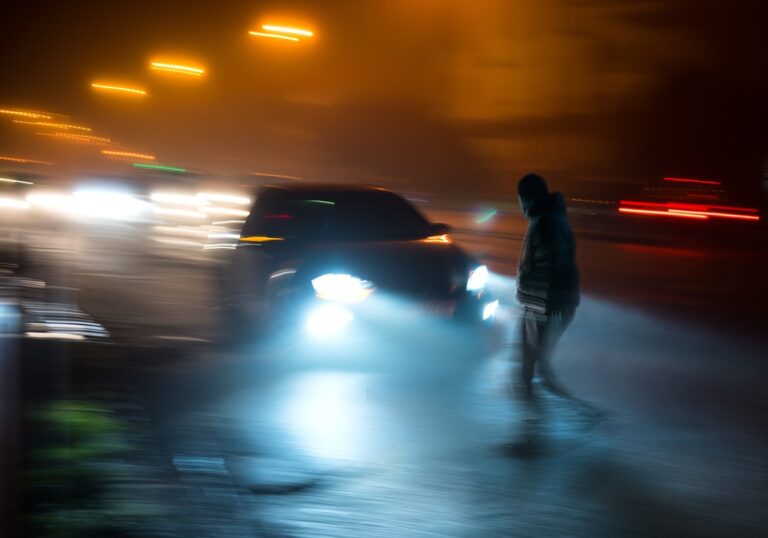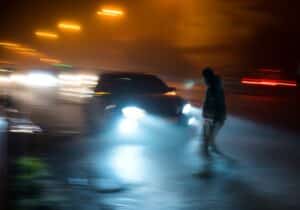 Vehicle accidents, especially those involving pedestrians, can be terrifying. Unlike car accidents, pedestrian accidents are more likely to be disastrous and fatal, as pedestrians have no airbags or metal frames to protect them. Victims must often contend with high medical expenditures, lost income, and lengthy recuperation times in addition to their terrible injuries. Hiring a Cleveland pedestrian accident lawyer is an excellent way to confront your insurance company and obtain a fair settlement arrangement to protect yourself and your rights.
At Isaacs & Isaacs Personal Injury Lawyers, we can provide attorneys with over 400 years of combined legal experience. We will not stop fighting until pedestrian accident victims receive the compensation they deserve.
We charge no upfront fees for our legal services and only take payment if we secure monetary compensation on your behalf. Call us at 800-333-9999 at any time to speak to one of our dedicated Cleveland pedestrian accident lawyers and set up a free consultation.
We Represent Injured Accident Victims Across Many Categories. Some Personal Injury Cases We Handle Include:
Accidents With Trucks or Commercial Vehicles
Injuries & Wrongful Death Involving Driver Negligence (cell phone use, DUI)
Accidents With Uninsured Motorists
Whiplash Injury Accidents
Airbag Deployment Accidents
Takata Air Bag Recalls
Motorcycle Accident Injuries
Ridesharing: Lyft & Uber Accidents
Bicycle Accident Injuries
Hit and Run Accidents
Pedestrians Hit By a Vehicle
Head-On Collisions
Rear-End Collisions
Spinal Cord Injuries
"They're great to me. Used them twice and positive results both times. I wouldn't hesitate to contact them again if needed."
---
Getting the Legal Perspective on Car Accidents – Audio Interview
Car accident lawyer Darryl Isaacs — The Hammer — sat down to address legal and safety considerations when injured from a car crash in a recent radio episode of "Ask The Hammer," the podcast exploring the legal matters that matter most. There are many elements at play when knowing what to do after a car accident. Listen to the episode directly below.
---
Types of Compensation You Could Recover after a Cleveland Pedestrian Accident
Life for a pedestrian accident victim could be painful and difficult. Any injuries incurred in the collision could be severe. You might have even lost a loved one to such an event. It won't be a surprise if the pedestrian accident has caused you injuries, agony, and loss. The situation will be trickier if you previously acted as the backbone of your family.
Medical bills and the inability to work and provide for your family are not things anyone wants to go through. We realize how unfair it is for you and your family to endure these things due to someone else's negligence. You may be eligible to receive compensation for various losses, like:
Loss of income due to the inability to work
Pain and suffering
Physical trauma
Injuries
Medical expenses
Wrongful death
Pedestrian accident victims can seek a settlement by filing a lawsuit or insurance claim. Your injury lawyer could assist you in determining the appropriate course of action.
Our Accident Law Firm Will Get Started on Your Case Immediately By:
Listening to your story
Answering your questions
Advising you what to do next
Investigating the accident scene and all other evidence related to your claim
Reviewing medical records, police reports, and all documents
Determining which parties are liable for your injury
Meeting with insurance adjusters
Helping you file your claim
Demanding a just settlement for all of your medical treatment and damages
---
What Could My Pedestrian Accident Lawyer Do for Me?
If you were a pedestrian in a vehicle accident and sustained significant injuries, you could be entitled to compensation. However, recovering compensation can be difficult without adequate representation, if not impossible. Dealing with a pedestrian accident lawsuit is difficult. You could benefit from a set of talents and knowledge to achieve a favorable result that'll leave you satisfied.
Remember that insurance companies exist for profit, not charity. They could utilize tactics to ensure you get the least possible compensation. You have to be careful about giving them any information they could use against you.
We Can Negotiate for a Fair Settlement from the Liable Party
Our pedestrian accident lawyers could handle the insurance company for you. Our firm understands the intricacies of insurance companies, whereas you might not be familiar with this process. We will fight for a fair settlement value instead of having you accept the initial offer.
If you must convert your case into a court lawsuit, our in-house litigation team will ensure that you receive the best possible outcome. We offer a mock courtroom on-site to assist you in preparing for potential court proceedings. Our pedestrian accident attorneys will take any legal measure necessary for the sake of your rights while keeping your unique situation in mind.
What does It Cost to Hire a Pedestrian Accident Lawyer Serving Cleveland?
Unless your lawyer with our team wins or settles your case, you won't have to pay us. All the costs involved with your claim, including court fees, will be covered by your settlement. We work on a contingency-fee-basis, which means we only get paid if we obtain a suitable outcome.
Our staff understands that you are likely struggling to support your family and financially recover from the pedestrian accident. So, we do not ask for upfront payments from our clients. We do not want you to be more stressed about your situation.
Build Your Case With A Top Rated Accident Lawyer
If you need immediate assistance with a vehicle accident or personal injury, call our team now at 
800-333-9999
 to begin your free case review and schedule an initial consultation to get legal advice. Our law firm represents injured victims across many categories. Some popular cases our accident attorneys handle include:
---
Our Team Will Identify All the At-Fault Parties in Your Pedestrian Accident Case
For any personal injury case like a pedestrian accident, the most crucial part is determining which party is at fault.
Police officers will investigate the incident and ask all related parties for information. For instance, witnesses could have seen the car that hit you. Someone could have snapped a picture of the at-fault driver's license plate. Your lawyer could interview this person and secure this information if it is not included in the police report.
Nearby businesses could have recorded the collision, as well. We will also search the accident report database. Another accident could have happened down the street involving a car similar to the one that hit you. We could find the at-fault driver this way.
Who Is at Fault for My Pedestrian Accident?
The car driver is frequently blamed for pedestrian accidents in a typical case. Here are some of the common causes of such an unfortunate event:
Drunk driving
Drowsy driving
Distracted driving (via texting, talking to a passenger, etc.)
Inability to adjust to weather
Reckless driving (ignoring stop signs and traffic signals)
If you were hit by a car or truck while walking, the driver could be at fault. That said, these situations are frequently complex and distressing for all those involved. Other parties, like a municipality, a commercial vehicle company, or car parts manufacturers, could be involved.
For instance, perhaps a drowsy truck driver hit the brakes in time to not hit you, but his brakes failed. His boss might have told him to drive longer than allowed. Multiple parties would be liable in this situation.
Can I Be at Fault for My Pedestrian Accident?
You might be found at fault in your own pedestrian accident if you were perhaps jaywalking when a drunk and speeding driver hit you. However, the insurance company might find that the other driver was more at fault. Ohio follows a modified comparative negligence doctrine, so you could collect damages as long as you were less than 51% at fault.
---
Our Staff Knows How Painful Pedestrian Accident Cases Can Be for Families
Our goal has always been to protect victims' rights no matter what it takes. We do so by taking on insurance companies and large businesses, even if it means going to court. Unfortunately, children are at a significantly increased risk of pedestrian accidents.
The Centers for Disease Control and Prevention (CDC) states that 20% of children passed in pedestrian accidents in 2017. Pedestrians, unlike drivers, are not as protected as vehicle drivers and passengers in a collision.
Your lawyer can assist you in understanding your rights and determining the appropriate course of action. We want you to recover a fair settlement for your pedestrian accident damages.
---
Contact Isaacs & Isaacs Personal Injury Lawyers to Start Your Case
Our attorneys have recovered over $1 billion in settlements for our clients in Kentucky, Indiana, and Ohio. If English isn't your first language, we have Spanish-speaking attorneys and paralegals on staff ready to take on and assess any case you have.
Call Isaacs & Isaacs Personal Injury Lawyers to book a free consultation. You will not be charged until your case is won. We will pursue legitimate compensation in all possible circumstances. Our team has the skills and experience to take your matter to court.
To learn more about working with our Cleveland lawyers, call 800-333-9999 for your no-cost pedestrian accident case review.