Begin Your Case With a Proven Catastrophic Injury  Law Firm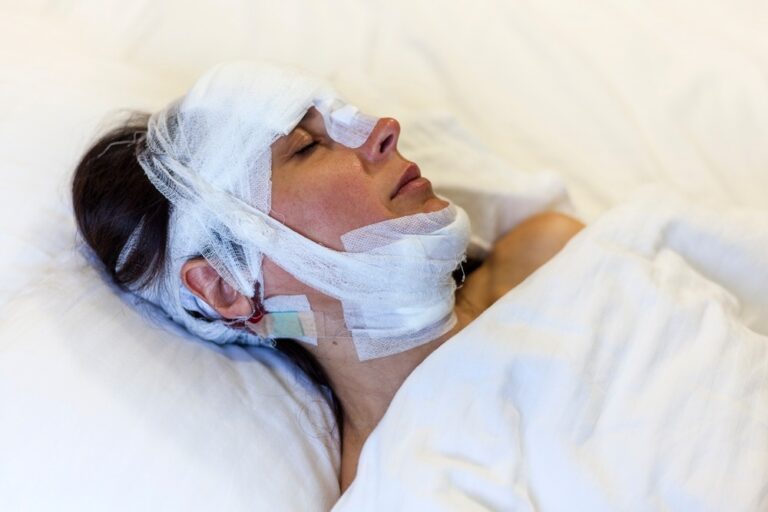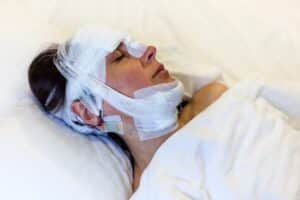 Any injury can cause immense physical and emotional pain. However, catastrophic injuries can easily change the course of your life and prevent you from working or performing daily activities like before. Victims must endure these repercussions for many years or the rest of their lives.
You may qualify for financial compensation if your injury occurred because of someone else's negligence. It can be difficult trying to manage a legal case while injured, but you don't have to. We are here to help you with any legal matters you have.
Consider reaching out to a Toledo catastrophic injury lawyer at Isaacs & Isaacs Personal Injury Lawyers for legal help with navigating your insurance claim or injury lawsuit process. You can start with a free consultation with us today.

We charge no upfront fees for our legal services and only take payment if we secure monetary compensation on your behalf. Call us at 800-333-9999 at any time to speak to one of our dedicated Toledo catastrophic injury lawyers and set up a free consultation.
We Represent Injured Accident Victims Across Many Categories. Some Personal Injury Cases We Handle Include:
Accidents With Trucks or Commercial Vehicles
Injuries & Wrongful Death Involving Driver Negligence (cell phone use, DUI)
Accidents With Uninsured Motorists
Whiplash Injury Accidents
Airbag Deployment Accidents
Takata Air Bag Recalls
Motorcycle Accident Injuries
Ridesharing: Lyft & Uber Accidents
Bicycle Accident Injuries
Hit and Run Accidents
Pedestrians Hit By a Vehicle
Head-On Collisions
Rear-End Collisions
Spinal Cord Injuries
"Our daughters were involved in a serious car crash when a man ran a red light! Isaacs & Isaacs knew exactly what to say and exactly what to do for us! They are not only highly professional but also very sincere in wanting to help get our girls every dollar deserved! We will always be grateful to the team of The Hammer for being so wonderful during our time of need! Thank you from our family to your law firm."
---
Getting the Legal Perspective on Car Accidents – Audio Interview
Car accident lawyer Darryl Isaacs — The Hammer — sat down to address legal and safety considerations when injured from a car crash in a recent radio episode of "Ask The Hammer," the podcast exploring the legal matters that matter most. There are many elements at play when knowing what to do after a car accident. Listen to the episode directly below.
---
How a Catastrophic Injury Lawyer in Toledo Can Help 
Catastrophic injuries require immediate medical treatment. Due to their severity, it may take you months or years to make a full recovery. This translates to huge medical bills, missed time at work, and other losses.
These medical bills may affect your financial well-being regardless of how financially prepared you are. Fortunately, Isaacs & Isaacs Personal Injury Lawyers can step in to protect your legal rights and pursue justice on your behalf. A Toledo Catastrophic Injury Lawyer will do the following to help your case:
Thoroughly investigate the events leading to the accident that caused your catastrophic injury
Gather adequate evidence, including witness statements, the police report, and medical records, to support your claim
Enlist accident reconstruction experts and forensic specialists to help determine how the Toledo-area accident happened
Enlist financial experts to help with assessing the actual value of your claim
Answer all your questions and update you on your case's status from start to finish
Defend you against any attempts from the at-fault's legal team and insurance company to blame you for the accident
Locate all liable parties and hold them accountable for your catastrophic injury and all damages incurred
Liaise with healthcare providers to get you the best medical care possible
Negotiate a fair settlement with the insurance company or the defendant's legal team on your behalf
Represent you in a court trial if the negotiations do not lead to a favorable outcome
Our Accident Law Firm Will Get Started on Your Case Immediately By:
Listening to your story
Answering your questions
Advising you what to do next
Investigating the accident scene and all other evidence related to your claim
Reviewing medical records, police reports, and all documents
Determining which parties are liable for your injury
Meeting with insurance adjusters
Helping you file your claim
Demanding a just settlement for all of your medical treatment and damages
---
Damages in a Wrongful Death Action in Toledo, OH 
Suppose you've recently lost a loved one due to a catastrophic injury. In that case, you and your family could quality to file a wrongful death action against the negligent parties and recover compensation for all damages incurred. You must meet certain criteria under the law to seek these damages.
We can review those during a free consultation. If you win a wrongful death case, some of the damages you could recover are:
Loss of consortium
Funeral and burial expenses
Loss of love and affection
Medical expenses incurred before the victim's demise
Loss of care, nurturing, and guidance
Loss of companionship
Loss of financial support the victim would've provided to the family
Build Your Case With A Top Rated Accident Lawyer
If you need immediate assistance with a vehicle accident or personal injury, call our team now at 
800-333-9999
 to begin your free case review and schedule an initial consultation to get legal advice. Our law firm represents injured victims across many categories. Some popular cases our accident attorneys handle include:
---
The Damages You Can Recover in a Toledo Catastrophic Injury Case
The total cost of treating a catastrophic injury is usually staggering. As a result, victims might qualify for a significant amount of compensation to provide a measure of relief to themselves and their loved ones.
Here are some of the recoverable economic and non-economic damages you could receive in a catastrophic injury case in Toledo:
Medical Expenses 
You're entitled to financial compensation for the medical expenses you've incurred, are still incurring, and will incur in the future due to the catastrophic injury.
Lost Income and Benefits
You'll be compensated for the days you missed work while treating your injuries. You're also entitled to compensation for the benefits you should have received during that period.
Pain and Suffering
After sustaining a catastrophic injury, you'll experience physical pain and emotional suffering due to the condition's cause, especially if it was a car accident or assault.
Scarring and Disfigurement
You're entitled to financial compensation based on the severity of the scars or disfigurement you've sustained after the injuries.
Mental Anguish
This could include anxiety, depression, and post-traumatic stress disorder (PTSD). You'll receive a monetary reward for the emotional pain you've endured after the catastrophic accident.
Temporary or Permanent Disability
You're entitled to significant financial compensation if you've lost a limb, bodily function, or even an organ due to a catastrophic injury.
Lost Earning Capacity
You could receive a monetary reward for the lost future professional opportunities, reduced working hours, and limitations to your earning ability because of your injuries.
Reduced Life Quality
This monetary reward intends to compensate for your limited ability to perform daily tasks and partake in activities you used to enjoy but can no longer do since you suffered your injuries.
---
Statutes of Limitations for Toledo, Ohio, Catastrophic Injury Cases
According to Ohio Revised Code §2305.10, you have two years to file a personal injury lawsuit if you've recently sustained a catastrophic injury due to someone else's negligence. This time limit starts from the accident date.
On the other hand, Ohio Revised Code §2125.02 affirms that you also have two years to file a wrongful death lawsuit if you've lost a loved one to a catastrophic injury caused by someone else. The time limit here starts from the date of the victim's demise, not the accident. If any exceptions apply in your case, our Toledo Catastrophic Injury Lawyer will advise you.
---
Causes of Catastrophic Injuries 
Over the years, Darryl "The Hammer" Isaacs has helped many clients who sustained catastrophic injuries as a result of the following causes:
Pedestrian accidents
Workplace accidents
Truck accidents
Bus accidents
Sport-related accidents
Car accidents
Slip and fall accidents
Assault and battery
Nursing home abuse
Medical malpractices
Fires and explosions
Defective products and drugs
Animal attacks
Gunshot wounds
Boating accidents
Exposure to toxic chemicals and substances
---
Common Types of Catastrophic Injuries in Toledo
Spine and traumatic brain injuries (TBIs) are common catastrophic injuries that occur in accidents. However, a catastrophic injury is used to describe various life-altering medical conditions.
Here are some of the other most common injuries:
Fractured and broken bones
Post-concussion syndrome
Neck and chest injuries
Loss of eyesight and hearing ability
Serious burns
Paralysis
Lost limbs
Scarring and disfigurements
Internal organ damage
Chronic lung damage
Many other conditions accompany these severe injuries. We will review your situation for all conditions and assess how much they factor into a compensation request.
---
Our Toledo Catastrophic Injury Attorney Can Provide Responsive Legal Help
At Isaacs & Isaacs Personal Injury Lawyers, we're ready to represent you if you've suffered a catastrophic injury in Toledo that occurred because of someone else's negligence. We have more than 400 years of combined legal experience, and our team has collectively recovered more than $1 billion in settlements. Let us handle your claim.
A catastrophic injury attorney in Toledo will help you seek fair compensation for your injuries and other losses. Call us today for a free consultation for our responsive legal services.
To learn more about working with our Toledo lawyers, call 800-333-9999 for your no-cost catastrophic injury case review.