Begin Your Case With a Proven Bicycle Accident Law Firm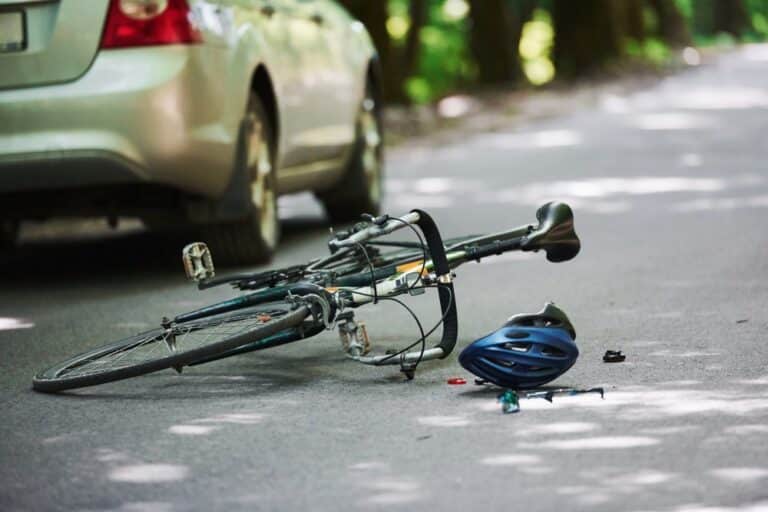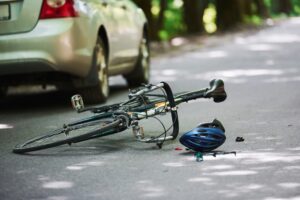 Bicycling isn't just a mode of transportation; to some, it is a passion and one that you deserve to enjoy without the risk of being injured. Bicyclists have a significantly increased risk of severe injury or death in the event of an accident, and accidents can happen anytime to anyone, no matter how careful you are while on your bike.
If you need a Columbus bicycle accident lawyer, Isaacs & Isaacs Personal Injury Lawyers wants to help you get justice.
We charge no upfront fees for our legal services and only take payment if we secure monetary compensation on your behalf. Call us at 800-333-9999 at any time to speak to one of our dedicated Columbus bicycle accident lawyers and set up a free consultation.
We Represent Injured Accident Victims Across Many Categories. Some Personal Injury Cases We Handle Include:
Accidents With Trucks or Commercial Vehicles
Injuries & Wrongful Death Involving Driver Negligence (cell phone use, DUI)
Accidents With Uninsured Motorists
Whiplash Injury Accidents
Airbag Deployment Accidents
Takata Air Bag Recalls
Motorcycle Accident Injuries
Ridesharing: Lyft & Uber Accidents
Bicycle Accident Injuries
Hit and Run Accidents
Pedestrians Hit By a Vehicle
Head-On Collisions
Rear-End Collisions
Spinal Cord Injuries
Sometimes a bicycle accident injury is not evident until much later. Even if you haven't suffered a catastrophic injury you still may need medical treatment. You should seek medical care immediately, even if you don't think you are badly hurt. Some severe injuries may not be immediately apparent. This is the best way to physically and legally protect yourself and your loved ones.
"It was a pleasure to have the Isaacs & Isaacs team to help me after being hit by a truck as I was walking to the market. They went above and beyond to help with all I went through!"
---
Getting the Legal Perspective on Car Accidents – Audio Interview
Car accident lawyer Darryl Isaacs — The Hammer — sat down to address legal and safety considerations when injured from a car crash in a recent radio episode of "Ask The Hammer," the podcast exploring the legal matters that matter most. There are many elements at play when knowing what to do after a car accident. Listen to the episode directly below.
---
Are You Eligible for Compensation?
A Columbus bicycle accident attorney from Isaacs & Isaacs Personal Injury Lawyers will help you determine who is liable for your injuries and an appropriate amount of compensation for those damages. Insurance companies may not have your best interest in mind, and therefore, they won't be looking to fight on your behalf. Rather, they may be trying to pay you as little as possible.
While insurance companies look for ways to cut corners, we offer a free consultation to help you determine what you are owed and how we can help you. We are on your side and will fight to get the justice you deserve.
Our Accident Law Firm Will Get Started on Your Case Immediately By:
Listening to your story
Answering your questions
Advising you what to do next
Investigating the accident scene and all other evidence related to your claim
Reviewing medical records, police reports, and all documents
Determining which parties are liable for your injury
Meeting with insurance adjusters
Helping you file your claim
Demanding a just settlement for all of your medical treatment and damages
---
Can Isaacs & Isaacs Personal Injury Lawyers Help You?
Yes, we absolutely can. We have helped many bicycle accident victims like you since our firm was founded in 1993. We have a team of lawyers who work with bicycle accident victims in Kentucky, Indiana, and Ohio.
Let our team work for you so you can focus on healing after this awful event. Our lawyers know the ins and outs of the laws about bicycle accidents and will help you determine a fair compensation amount.
We have over 400 years of combined experience and have recovered over $2 billion for our clients. We can help you get the justice you deserve. We have Spanish-speaking paralegals and attorneys available, too. We can help you, and we want to help you.
Darryl Isaacs
Darryl Isaacs, one of the lawyers at Isaacs & Isaacs Personal Injury Lawyers, has suffered from a bicycle accident himself. He knows firsthand the pain and suffering you are experiencing and has endured the battle you may face with insurance companies after a bicycle accident.
Darryl and his team of bicycle accident lawyers are ready to fight on your behalf.
What does It Cost to Hire a Columbus Bicycle Accident Lawyer?
Isaacs & Isaacs Personal Injury Lawyers does not charge any fees or costs upfront. You only pay if we win or settle your case. You do not owe the firm a dime if you don't get a recovery.
As an act of good faith, we offer a free consultation to get to know the facts of your bicycle accident and determine how we can help you earn the financial compensation you are entitled to.
We know bicycle accidents can happen to anyone at any time. We are here for you.
What Will Isaacs & Isaacs Do for You?
The Columbus bicycle accident lawyers at Isaacs & Isaacs Personal Injury Lawyers will thoroughly investigate your bicycle accident to prove who was at fault for the accident and who should receive compensation. Our lawyers know the state-specific laws surrounding bicycle accidents and can get to work quickly on your behalf.
Because our lawyers and paralegals have extensive experience, all of our cases are handled in-house. You will be working directly with lawyers and paralegals whom we have vetted and hired. Others in similar situations have trusted us, and countless clients have received compensation.
Our Columbus bicycle accident lawyers will do their best to make you feel as comfortable as possible; we even have a mock courtroom to practice in if you have to attend court. We will be there for you every step of the way.
How Much Time do You Have to File Your Case?
Ohio Revised Code Section 2305.10 places a two-year time limit on personal injury cases in Ohio. If you lost a loved one in a bicycle accident, the statute of limitations for a wrongful death case is also two years, according to Ohio Revised Code Section 2125.02.
While two years may seem like a long time, evidence can get destroyed, lost, or mishandled over time, which can compromise your case. The sooner you contact us, the sooner we can get a Columbus bicycle accident lawyer on your side and on your bicycle accident case.
Build Your Case With A Top Rated Accident Lawyer
If you need immediate assistance with a vehicle accident or personal injury, call our team now at 
800-333-9999
 to begin your free case review and schedule an initial consultation to get legal advice. Our law firm represents injured victims across many categories. Some popular cases our accident attorneys handle include:
---
Dealing with Insurance Companies
You should watch out for insurance companies that don't want to pay you what you deserve. They may try to blame the accident on you. You should also be wary of an insurance company offering a quick settlement; they could be offering an amount significantly lower than what you may be entitled to.
Your personal injury lawyer will help you determine a fair amount of compensation and back that number up with evidence to support it. Dealing with insurance companies can be stressful, and you or your loved ones have already suffered enough. Let us take that stress off your shoulders and work for you.
---
Contact Us Today for a Free Consultation
You should not have to suffer physical injuries, emotional stress, and financial burdens due to an accident that was not your fault. We understand how frustrated and scared you may feel after being involved in a bicycle accident, and we want to help you. A Columbus bicycle accident lawyer from Isaacs & Isaacs Personal Injury Lawyers can help you navigate the legal system and work on your behalf so you can acquire what you deserve.
If you allow us to take on your case, you won't have to spend time talking to or fighting with insurance companies. There is also no need for you to research your rights or state laws; we can do that for you. Let us work on winning your Columbus bicycle accident case so you can focus on your recovery and getting back on your bike.
To learn more about working with our Columbus lawyers, call 800-333-9999 for your no-cost bicycle accident case review.