Begin Your Case With a Proven Wrongful Death Law Firm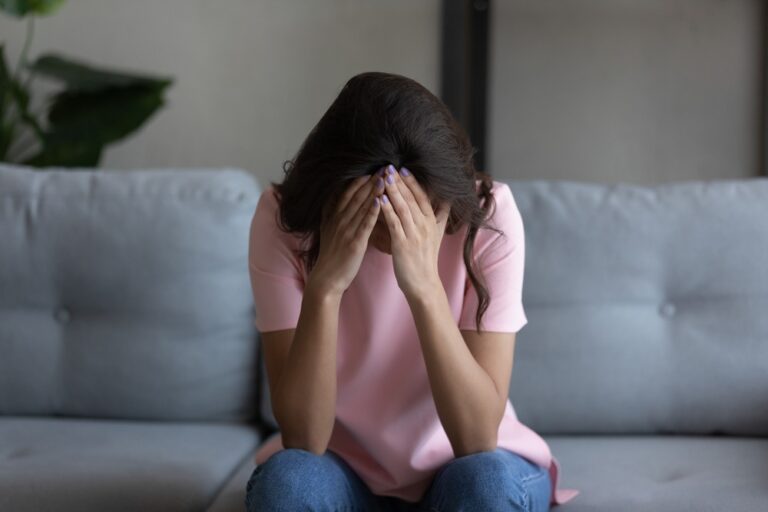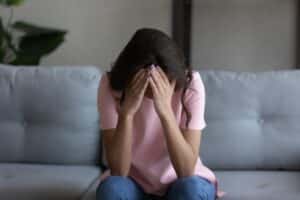 Nothing can shake the grief that comes when a loved one passes in an accident or after a medical procedure. But what if your loss could have been prevented? Wrongful deaths can result from medical malpractice, negligence, or intentional conduct. This knowledge can come as a terrible shock. However, as a family member, seeking legal advice from a professional Cincinnati wrongful death lawyer could help you find justice and peace.
Get the assistance you need as you cope with the financial and emotional consequences of the sudden loss. Of course, no amount of money can make up for the death of someone you love. However, it can help your family be financially stable as you try to move on.
We charge no upfront fees for our legal services and only take payment if we secure monetary compensation on your behalf. Call us at 800-333-9999 at any time to speak to one of our dedicated Cincinnati wrongful death lawyers and set up a free consultation.
We Represent Injured Accident Victims Across Many Categories. Some Personal Injury Cases We Handle Include:
Accidents With Trucks or Commercial Vehicles
Injuries & Wrongful Death Involving Driver Negligence (cell phone use, DUI)
Accidents With Uninsured Motorists
Whiplash Injury Accidents
Airbag Deployment Accidents
Takata Air Bag Recalls
Motorcycle Accident Injuries
Ridesharing: Lyft & Uber Accidents
Bicycle Accident Injuries
Hit and Run Accidents
Pedestrians Hit By a Vehicle
Head-On Collisions
Rear-End Collisions
Spinal Cord Injuries
"John came to our house and went over the legal part of it thoroughly and quickly, but he always made it more about us. I would recommend them to anybody because they're going to make sure that you're protected. It just always felt like we were dealing with family instead of a legal process."
---
Getting the Legal Perspective on Car Accidents – Audio Interview
Car accident lawyer Darryl Isaacs — The Hammer — sat down to address legal and safety considerations when injured from a car crash in a recent radio episode of "Ask The Hammer," the podcast exploring the legal matters that matter most. There are many elements at play when knowing what to do after a car accident. Listen to the episode directly below.
---
Holding the Negligent Party Accountable for a Wrongful Death
In typical situations, drivers, medical staff, corporations might be liable as the leading cause of wrongful death. The accident where you lost someone may have involved:
A medical process that went wrong
Defective products
Motorcycles
Trucks
Other vehicles
Other forms of negligent acts
A lawsuit may not be able to undo the wrongs done to your loved ones, but it's a step towards closure by holding any responsible parties accountable for their reckless conduct. The negligent party (and liable party) will differ depending on the specifics of the accident. Your lawyer will explore all options for compensation and seek justice from the appropriate party.
Our Accident Law Firm Will Get Started on Your Case Immediately By:
Listening to your story
Answering your questions
Advising you what to do next
Investigating the accident scene and all other evidence related to your claim
Reviewing medical records, police reports, and all documents
Determining which parties are liable for your injury
Meeting with insurance adjusters
Helping you file your claim
Demanding a just settlement for all of your medical treatment and damages
---
Am I Eligible for Compensation After Losing a Loved One?
The aftermath of a loved one's untimely death has far-reaching consequences for those left behind. While the emotional toll is generally the first to be felt, surviving family members also lose future financial contributions and are responsible for the loved one's funeral expenses.
Surviving family members could pursue financial damages
Apart from the funeral, surviving family members may also be eligible for a variety of compensation options stemming from the following predicaments:
Loss of financial support
Medical fees
Insurance benefits are no longer available
Loss of income from the time of the injuries to the time of death
Build Your Case With A Top Rated Accident Lawyer
If you need immediate assistance with a vehicle accident or personal injury, call our team now at 
800-333-9999
 to begin your free case review and schedule an initial consultation to get legal advice. Our law firm represents injured victims across many categories. Some popular cases our accident attorneys handle include:
---
When to File Your Lawsuit After Losing a Loved One to a Personal Injury Accident
The sooner you file your lawsuit after a wrongful death, the better. While it's a difficult time for you, the extra time allows your attorney the opportunity to collect time-sensitive evidence.
Ohio also imposes a time frame for personal injury victims and their families to file lawsuits. This statute of limitations is two years for wrongful death lawsuits under Ohio Revised Code Section 2125.02.
While lawsuits stemming from an injury or accident must be filed within the statute of limitations, there are many exceptions. In the case of medical misconduct, the fatal injury may have occurred weeks, months, or even years before the victim's passing. Your lawyer can inform you of any extensions that apply to your case.
---
Can a Cincinnati Wrongful Death Lawyer Help Me?
It can be challenging to figure out how much compensation you and your family deserve. Our team's Cincinnati wrongful death lawyers have access to many professionals, including psychologists and financial analysts. These parties could help you assess adequate compensation for the losses your family has suffered. This includes non-economic losses like pain and suffering and loss of guidance.
Our legal team has access to a wide range of knowledge and resources. We have a proven track record of getting compensation for families who have lost loved ones due to someone else's careless or purposeful conduct.
We Are Familiar with the Complexities of Ohio Wrongful Death Cases
Insurance companies often use denial-and-delay tactics to limit the amount of compensation paid to their clients. Hiring a wrongful death attorney in Cincinnati can safeguard your family from these practices. Rather than accepting the insurance company's first offer, which may be far less than the value of your case, your lawyer could negotiate a reasonable settlement.
While you focus on your family, your lawyer can handle the complicated issues of your wrongful death lawsuit. If you need to bring your case to court, our in-house litigation team will work with you to get the best possible outcome for your lawsuit.
We have a mock courtroom to better prepare for court proceedings. To secure the compensation you want, dealing with a wrongful death case might involve a lot of time and effort you don't have. Your lawyer can act in your family's best interests and develop legal solutions tailored to your specific case.
---
Isaacs & Isaacs Personal Injury Lawyers Stands Up for Victims and Their Families
Isaacs & Isaacs is an established law firm with ample experience dealing with wrongful deaths. Our personal injury lawyers have recovered over $1 billion in settlements for our clients in Kentucky, Indiana & Ohio. Our attorneys have over 400 years of combined legal experience.
If English isn't your first language, we also have Spanish-speaking attorneys & paralegals ready to tackle and evaluate any case. Accidents and malpractice take away good, hard-working people's health, jobs, and lives. We've helped thousands of victims' families in Kentucky, Indiana, and Ohio acquires the fair outcomes they deserve, and we're ready to do the same for you.
Our objective has always been to preserve victims' rights no matter what it takes. We accomplish this by taking on insurance companies and major corporations, even if going to court is the only choice.
Costs of Hiring Our Team to Stand Up for You After a Wrongful Death
While legal fees are an investment in your future, you don't have to pay our firm unless we win or settle your case. The portion of your compensation we take will cover all of the fees associated with your lawsuit.  We work on a contingency fee basis, so we don't get paid unless we get the results.
Other firms require accident victims and their surviving loved ones to pay on retainer, by the hour, or upfront (in part or in full). You don't have to jump through these hoops with our team.
---
Contact Isaacs & Isaacs to Get a Free Consultation
It's heartbreaking to lose a loved one in an accident or other situation caused by someone else's negligence. If you've lived through this, you could be compensated for the numerous losses you've sustained.
Call Isaacs & Isaacs Personal Injury Lawyers to get a free consultation. We won't charge any fees unless we win or settle your case. We will actively pursue every cent of your compensation. Our litigation team has the experience to take your case to court.
To learn more about working with our Cincinnati lawyers, call 800-333-9999 for your no-cost wrongful death case review.