Begin Your Case With a Proven Rideshare Accident Law Firm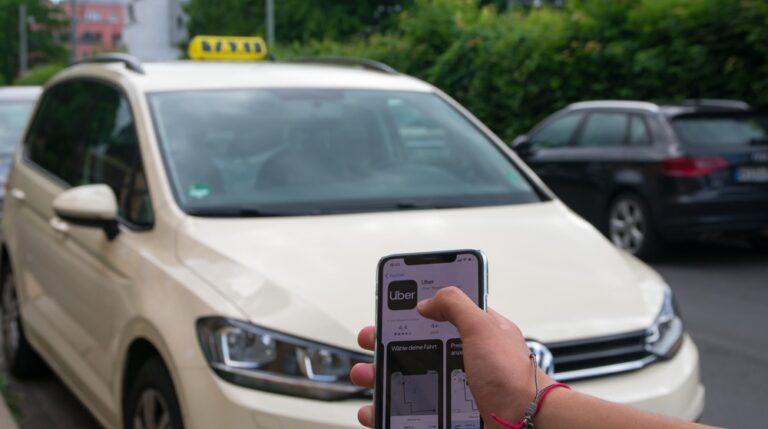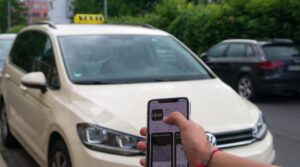 If you or someone you know has been hurt in a rideshare vehicle accident in Kentucky, you may be entitled to financial compensation. A Lexington rideshare accident lawyer at Isaacs & Isaacs Personal Injury Lawyers can help you file a personal injury claim. You can discuss your case with a member of our legal team today in a free case evaluation.
We charge no upfront fees for our legal services and only take payment if we secure monetary compensation on your behalf. Call us at 800-333-9999 at any time to speak to one of our dedicated Lexington rideshare accident lawyers and set up a free consultation.
We Represent Injured Accident Victims Across Many Categories. Some Personal Injury Cases We Handle Include:
Accidents With Trucks or Commercial Vehicles
Injuries & Wrongful Death Involving Driver Negligence (cell phone use, DUI)
Accidents With Uninsured Motorists
Whiplash Injury Accidents
Airbag Deployment Accidents
Takata Air Bag Recalls
Motorcycle Accident Injuries
Ridesharing: Lyft & Uber Accidents
Bicycle Accident Injuries
Hit and Run Accidents
Pedestrians Hit By a Vehicle
Head-On Collisions
Rear-End Collisions
Spinal Cord Injuries
Sometimes an auto accident injury is not evident until much later. Even if you haven't suffered a catastrophic injury you still may need medical treatment. You should seek medical care immediately, even if you don't think you are badly hurt. Some severe injuries may not be immediately apparent. This is the best way to physically and legally protect yourself and your loved ones.
"They're great to me. Used them twice and positive results both times. I wouldn't hesitate to contact them again if needed."
---
Getting the Legal Perspective on Car Accidents – Audio Interview
Car accident lawyer Darryl Isaacs — The Hammer — sat down to address legal and safety considerations when injured from a car crash in a recent radio episode of "Ask The Hammer," the podcast exploring the legal matters that matter most. There are many elements at play when knowing what to do after a car accident. Listen to the episode directly below.
---
Let Us Help You Claim Damages From Your Lexington Rideshare Accident
If you were involved in a ridesharing accident, we can help you pursue justice. We will evaluate your damages and determine if you qualify for compensation. You may be able to recover a range of damages, including:
Property damage
Past and future medical expenses
Lost earning potential
Lost wages
Pain and suffering
Scarring and disfigurement
Mental anguish
Our Accident Law Firm Will Get Started on Your Case Immediately By:
Listening to your story
Answering your questions
Advising you what to do next
Investigating the accident scene and all other evidence related to your claim
Reviewing medical records, police reports, and all documents
Determining which parties are liable for your injury
Meeting with insurance adjusters
Helping you file your claim
Demanding a just settlement for all of your medical treatment and damages
---
How Can You Receive Compensation After a Kentucky Rideshare Accident?
You may be able to recover compensation under the rideshare network's insurance policy in certain circumstances. Those entitled to file a claim against the rideshare liability policy include:
Passengers in the rideshare vehicle
Drivers or passengers in a third-party vehicle, if the rideshare driver caused the crash
Other road users who were hurt in the crash
Under 601 KAR 1:113(3), Kentucky requires transportation network companies (TNCs) to carry minimum insurance in case of car accidents. TNCs like Uber and Lyft meet the minimum state insurance requirements for accidents that occur while a driver is waiting for rides, providing:
$50,000 in bodily injury liability coverage for a single person
$100,000 for each accident
$25,000 in property damage
The amounts vary depending on the driver's work status at the time of the crash. For accidents that occur while the driver is in the middle of a ride request, rideshare companies offer a $1 million policy for bodily injury liability insurance and property damage.
The Rideshare Driver's Status Will Impact Your Accident Claim
The coverage available to injured parties will vary based on three scenarios:
The rideshare app was off (driver off duty): Injured parties will need to turn to their PIP coverage and/or file a claim against the at-fault driver's liability insurance policy.
The driver was signed Into the app and awaiting a ride request: If the rideshare driver does not have coverage that applies to the car crash, the rideshare company's limited liability policy will cover damages for injured parties.
When Someone Else Causes the Rideshare Accident
Not every rideshare driver causes a crash. Other drivers on the road may be at fault. If that was the case for you and you were hurt, a Lexington rideshare accident attorney at our firm can help you as well. You may be entitled to file an insurance claim against the at-fault third-party driver.
TNCs operating in Kentucky must also provide uninsured/underinsured motorist coverage for drivers involved in accidents caused by third parties who lack adequate car insurance (or in case of a hit-and-run). The state mandates transportation networks carry PIP and UM/UIM policies for drivers while they are waiting for a ride request or engaged in one.
---
Build Your Case With A Top Rated Accident Lawyer
If you need immediate assistance with a vehicle accident or personal injury, call our team now at 
800-333-9999
 to begin your free case review and schedule an initial consultation to get legal advice. Our law firm represents injured victims across many categories. Some popular cases our accident attorneys handle include:
Our Rideshare Accident Lawyers Serving Lexington Can Build a Case
You are not alone in your pursuit of financial compensation. The rideshare accident attorneys at our firm are knowledgeable about the laws governing transportation network companies and insurance policies in Lexington.
Our legal team is equipped to assist you in your personal injury case. Whether we file an insurance claim or take your case to court, our firm is dedicated to achieving the most favorable outcome for you. We put more than two decades
of legal experience to work by:
Investigating your rideshare accident
Collecting photos, video, audio, or other evidence or documentation demonstrating fault and your injuries (crash reports, traffic footage, dashcam video, witness statements, etc.)
Handling necessary paperwork
Negotiating a just and proper settlement on your behalf
Filing pertinent documents in court, including a lawsuit, if necessary
Advocating for the compensation you deserve at trial
Keeping you updated on the progress of your case
---
Over a Billion Dollars in Settlements and Court Judgments
Our law firm does not run from trial. We have an in-house litigation team and over 400 years of legal experience between us to get the job done. Your Lexington rideshare accident attorney is a part of a team that has won over $2 billion for accident victims like you.
Our founder, Daryl "The Hammer" Isaacs, has built a reputation for his "tough-as-nails" approach to litigation. We have taken on large corporations and big insurance on numerous occasions and won. You can look forward to the same passion and hard work that led us to multiple case victories like the ones below:
$1.429 million for a woman in her 50s who was T-boned by a vehicle coming off the interstate.
$2.7 million for a male who suffered serious eye injuries, a paralyzed arm, punctured lung, and broken leg due to a head-on collision
$1 million for a man who suffered a fractured eye socket and required surgery to rebuild his right foot after being struck by a driver who failed to yield the right-of-way.
---
Call Our Firm After You Were Hurt in a Rideshare Accident in Lexington
If you or a loved one was injured in a rideshare accident in Lexington, Kentucky, you have a right to compensation from the at-fault party. Contact Isaacs & Isaacs Personal Injury Lawyers for legal assistance.
A Lexington rideshare accident lawyer at our firm can help you file a claim or a lawsuit to secure the justice you deserve. We'll start your free consultation right away.
To learn more about working with our Lexington lawyers, call 1-800-333-9999 for your no-cost rideshare accident case review.