Begin Your Case With a Proven Car Accident Law Firm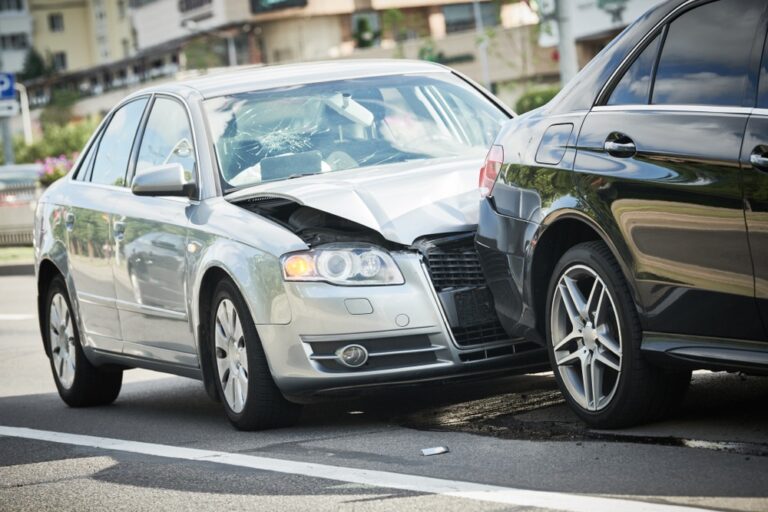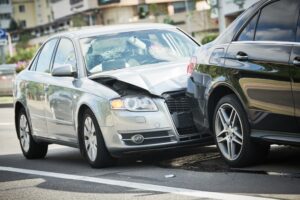 After a car accident, you may be suffering from physical injuries, emotional trauma, costly property damage, and more. By working with a New Castle car accident lawyer, you can get guidance to help you fight for financial recovery from your losses and damages.
A lawyer can help you understand what steps to take after suffering a car accident in New Castle and how you can work to win the financial compensation you deserve.
We charge no upfront fees for our legal services and only take payment if we secure monetary compensation on your behalf. Call us at 800-333-9999 at any time to speak to one of our dedicated New Castle car accident lawyers and set up a free consultation.
We Represent Injured Accident Victims Across Many Categories. Some Personal Injury Cases We Handle Include:
Accidents With Trucks or Commercial Vehicles
Injuries & Wrongful Death Involving Driver Negligence (cell phone use, DUI)
Accidents With Uninsured Motorists
Whiplash Injury Accidents
Airbag Deployment Accidents
Takata Air Bag Recalls
Motorcycle Accident Injuries
Ridesharing: Lyft & Uber Accidents
Bicycle Accident Injuries
Hit and Run Accidents
Pedestrians Hit By a Vehicle
Head-On Collisions
Rear-End Collisions
Spinal Cord Injuries
"They're great to me. Used them twice and positive results both times. I wouldn't hesitate to contact them again if needed."
---
Getting the Legal Perspective on Car Accidents – Audio Interview
Car accident lawyer Darryl Isaacs — The Hammer — sat down to address legal and safety considerations when injured from a car crash in a recent radio episode of "Ask The Hammer," the podcast exploring the legal matters that matter most. There are many elements at play when knowing what to do after a car accident. Listen to the episode directly below.
---
What Financial Compensation Are You Eligible for After a Car Accident in New Castle?
Even in a minor accident, you can still suffer severe physical injuries, emotional anguish, and damage to your vehicle or other property.
Depending on the nature of the damages suffered, you may be eligible for financial compensation. But each damage is different, and it can be complicated to understand what you're eligible to be compensated for and how much your damages are worth.
A car accident lawyer can analyze the details of your case to help you build a case for your financial recovery.
Compensation for Your Non-Economic Damages
Non-economic damages can be subjective. They are damages that aren't easy to calculate tangibly.
For example, non-economic damages after a car accident in New Castle may include:
Pain and suffering
Mental anguish
Emotional trauma
Loss of affection
Reduced quality of life
Impaired mobility
Chronic injuries
Because these damages are intangible and subjective, assigning monetary value to them in your case can be difficult. Consulting with a car accident lawyer can help you determine which non-economic damages you suffered and what kind of financial compensation you may be entitled to.
Compensation for Your Economic Damages
Economic damages are more objective. These are tangible losses or costs that you incurred due to the car accident.
For example, economic damages after a car accident in New Castle may include:
Repair or replacement costs for your vehicle
Other property damage
Medical bills
Medications
Medical devices
In-home medical care
Travel expenses to and from medical appointments
Current or future loss of wages
To accurately determine the full financial compensation you deserve after your car accident in New Castle, you should collect all receipts, invoices, and documents that are related to these and similar damages.
You can then get help from your car accident lawyer to analyze each of these records and determine a monetary value they will fight for you to receive.
---
Our Accident Law Firm Will Get Started on Your Case Immediately By:
Listening to your story
Answering your questions
Advising you what to do next
Investigating the accident scene and all other evidence related to your claim
Reviewing medical records, police reports, and all documents
Determining which parties are liable for your injury
Meeting with insurance adjusters
Helping you file your claim
Demanding a just settlement for all of your medical treatment and damages
How Can a Car Accident Lawyer Help You After a Crash? 
After a car accident, you may already be physically and emotionally drained. However, many complex legal actions must take place if you wish to file a claim.
A car accident lawyer can navigate all legal aspects of your case. While you focus on your physical and emotional recovery, a lawyer can focus on your financial recovery.
Building a Case After Your Car Accident
When you work with a car accident lawyer from our team after your accident, we can get to work building your case. To do so, we will:
Visit the scene of the crash to gather evidence
Contact all relevant witnesses from the scene of the accident and interview them about what they saw
Maintain contact with witnesses as needed as your case develops
Communicate with the police department to get a copy of your car accident police report to build your case file
Review all details of your car accident police report to support your claim for personal injury or wrongful death
Take responsibility for all paperwork involved in building, filing, and managing your claim
Our goal is to represent your best interests and help you fight for fair financial compensation for all of your economic and non-economic damages—and that begins with building your case from day one.
Dealing With Insurance Companies After Your Accident
Unfortunately, car accident victims have a lot to deal with. They need to think about their medical needs, the state of their vehicle, finding legal guidance and managing communication with insurance companies.
Communicating with insurance companies can often be one of the most difficult tasks for victims. Insurance companies will often contact victims soon after the crash to discuss a settlement, but doing so when the victim is trying to recover from their injuries is challenging.
If you work with a car accident lawyer from our team, we will take over communicating with the insurance companies for you so you can focus on your health.
---
Who Will Pay for Your Car Accident?
Unfortunately, most car accidents are avoidable, as they are most often the result of negligent actions or reckless behavior.
To pursue a claim after your car accident in New Castle, you must first know who is responsible for the accident. Determining liability means proving that someone else was responsible for the accident because they acted negligently or recklessly.
Beyond proving liability, you must also prove damages. This means you must tangibly demonstrate that you suffered economic and/or non-economic damages as a direct result of the car accident.
Assessing these details of your accident to build your case is complex. A car accident lawyer can help you prove liability, build a case, and fight for the fair financial compensation you deserve.
Deadlines for Filing a Lawsuit
No matter what kind of economic or non-economic damages you may be entitled to, bear in mind that you have limited time to file a claim. If you suffer a car accident in New Castle and would like to file a claim for financial compensation, there are deadlines.
For example, if you want to file a personal injury claim, you must do so within two years of the date of the car accident, according to I.C. § 34-11-2-4. This applies to both your injuries and injuries of loved ones who were in the accident with you.
If a loved one died in your car accident in New Castle, there is also a deadline that you must respect if you wish to file a claim. When it comes to filing a wrongful death claim in Indiana, you have two years from the date of the car accident to do so, per I.C. § 34-23-2-1.
If these statutes of limitations are confusing, you can seek guidance from a car accident attorney, who will work to ensure you meet the deadlines for filing a claim.
Build Your Case With A Top Rated Accident Lawyer
If you need immediate assistance with a vehicle accident or personal injury, call our team now at 
800-333-9999
 to begin your free case review and schedule an initial consultation to get legal advice. Our law firm represents injured victims across many categories. Some popular cases our accident attorneys handle include:
Your Next Steps After a Car Accident in New Castle
Being in a car accident is an overwhelming ordeal. There are several recommended steps to take to protect your physical, legal, and financial interests.
For example, even if you don't seem to have any physical injuries after the accident, you should still seek medical attention. This protects you both physically and legally.
Other recommended steps to take include:
Following all doctor's instructions
Filing a police report
Notifying your insurance company of the accident
Requesting a free consultation with a personal injury law firm
---
Who to Contact After a Car Accident in New Castle
It is easy to be overwhelmed in the wake of a car accident. For help handling the legal aspects of your case, contact Isaacs & Isaacs Personal Injury Lawyers for a free consultation. We can build a case to help you fight for the financial compensation you deserve.
To learn more about working with our New Castle lawyers, call 1-800-333-9999 for your no-cost car accident case review.