Begin Your Case With a Proven Wrongful Death Law Firm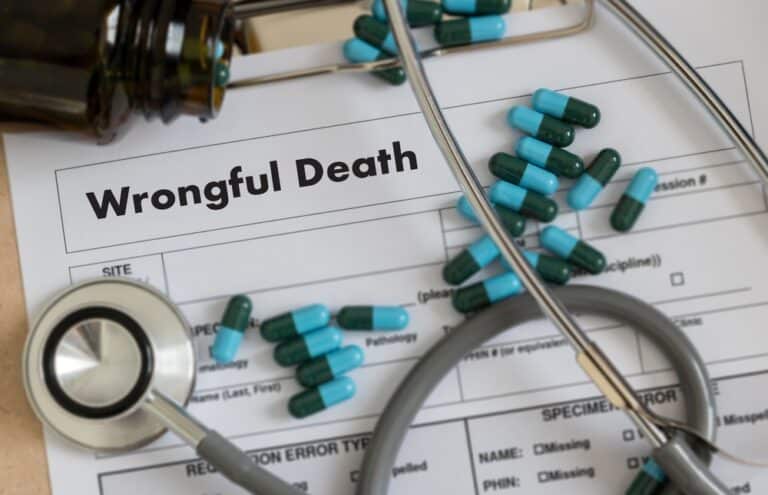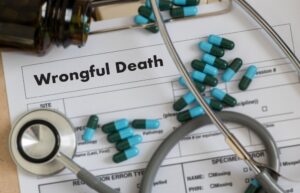 A Greenwood wrongful death lawyer from Isaacs & Isaacs Personal Injury Lawyers can help you hold the party responsible for your loved one's death liable. For purposes of a wrongful death claim in Indiana, a wrongful act could be either an intentional act, like an assault, or an accident, like a car crash.
After experiencing a tragic event, like the unexpected death of a beloved family member, you should not have to fight a billion-dollar insurance corporation to get the money damages you deserve. Our clients get to focus on working through their grief and rebuilding their lives because they know our injury firm is handling their legal matters.
We charge no upfront fees for our legal services and only take payment if we secure monetary compensation on your behalf. Call us at 800-333-9999 at any time to speak to one of our dedicated Greenwood wrongful death lawyers and set up a free consultation.
We Represent Injured Accident Victims Across Many Categories. Some Personal Injury Cases We Handle Include:
Accidents With Trucks or Commercial Vehicles
Injuries & Wrongful Death Involving Driver Negligence (cell phone use, DUI)
Accidents With Uninsured Motorists
Whiplash Injury Accidents
Airbag Deployment Accidents
Takata Air Bag Recalls
Motorcycle Accident Injuries
Ridesharing: Lyft & Uber Accidents
Bicycle Accident Injuries
Hit and Run Accidents
Pedestrians Hit By a Vehicle
Head-On Collisions
Rear-End Collisions
Spinal Cord Injuries
"John came to our house and went over the legal part of it thoroughly and quickly, but he always made it more about us. I would recommend them to anybody because they're going to make sure that you're protected. It just always felt like we were dealing with family instead of a legal process."
---
Getting the Legal Perspective on Car Accidents – Audio Interview
Car accident lawyer Darryl Isaacs — The Hammer — sat down to address legal and safety considerations when injured from a car crash in a recent radio episode of "Ask The Hammer," the podcast exploring the legal matters that matter most. There are many elements at play when knowing what to do after a car accident. Listen to the episode directly below.
---
Find Out What Working With Our Lawyers Is Like
You probably would not get your car repaired or try a new restaurant without checking the reviews written by people who have been to these places. So, for something as important as choosing the right wrongful death lawyer for your case, testimonials from our clients can provide some much-needed information.
Here are just a few samples of our many five-star Google reviews:
This team is amazing! Such wonderful people who truly care about you and your family. They fight extremely hard to get you the justice your family deserves. They did for my dad. I don't believe anyone else could have done what they have done. C. Short
Isaacs and Isaacs were so helpful and understanding of my situation every step of the way. Specifically, Mark and Todd fought for me and everything I needed & treated me like family. Couldn't have gotten through this tough time without them! B. Ina
I was in a bad accident a couple of years ago where I was t-boned out of nowhere. John Jones was my attorney and he explained everything to me all along the way. He was responsive to all my calls and really helped keep me calm during the process so that I could focus on getting better. I would not hesitate to call them again. K. Engle
Cherry has been so helpful to me. She stays in touch and lets me know about everything going on and explains everything very well. I couldn't ask for anyone better to represent me. Very sweet and talk in a sense that I can understand. I appreciate her more than anything!! Thank you for everything. W. Hunt
You will be in good hands when we handle your wrongful death claim. You can focus on dealing with your grief and loss and being there for your family. Our Greenwood wrongful death lawyer will take care of everything else.
Our Accident Law Firm Will Get Started on Your Case Immediately By:
Listening to your story
Answering your questions
Advising you what to do next
Investigating the accident scene and all other evidence related to your claim
Reviewing medical records, police reports, and all documents
Determining which parties are liable for your injury
Meeting with insurance adjusters
Helping you file your claim
Demanding a just settlement for all of your medical treatment and damages
---
The Typical Settlement Amount for a Wrongful Death Claim
There is no typical or average settlement amount for a wrongful death claim in Indiana. Just like other types of personal injury cases, every wrongful death claim is unique. The facts of your situation will determine the damages you could pursue in your case.
IC 34-23-1-1 is the Indiana wrongful death statute. It provides that compensation in a successful wrongful death case can include the direct out-of-pocket expenses caused by your loved one's death, such as the medical bills for the fatal wounds and the reasonable cost of the funeral and burial.
Also, monetary damages for wrongful death can include other things like:
Loss of the love and companionship of the decedent
Loss of the guidance in education the deceased person provided
Loss of inheritance because of the untimely death
Loss of the income and support the decedent provided to the legal beneficiaries
Loss of anticipated increases in assets like the deceased person's retirement account
The emotional pain and suffering the survivors experienced because of the death of their loved one
In determining the dollar value of money damages like lost income, the decedent's age, health, life expectancy, and earnings history will matter.
---
What to Do After a Loved One's Wrongful Death
Everyone grieves differently after the loss of a beloved family member. No one should try to dictate how you come to terms with your emotional distress and suffering. We can, however, offer some guidance about steps you might want to take to protect your legal rights and the monetary value of your wrongful death claim.
Connect with one of our wrongful death attorneys as soon as possible. Evidence can deteriorate or even disappear within a matter of days after a fatal accident. You might know who was guilty of causing the death of your loved one, but without evidence, you might not be able to prove it. A lawyer from our firm will collect all the necessary evidence.
Do not make a statement in any public setting about the event that led to the death of your close family member. People rarely know all the facts immediately. Your words could get used against you even if you were merely passing on information you received from others.
Take care of yourself and your family. When you have our wrongful death lawyer handling your legal matters, you can focus on what really matters and let us fight your battles for you.
Avoid confrontations or any other interaction with the likely defendant or their circle of family, friends, or coworkers.
Depending on your circumstances, there might be other steps you need to take as well.
Who Can Sue the Party Responsible for Your Loved One's Death?
The personal representative of the deceased person's estate can file a wrongful death lawsuit. The estate will receive compensation for the medical bills, funeral costs, and burial expenses. The eligible dependents like a surviving spouse and children will receive the other compensatory portion of the award.
Build Your Case With A Top Rated Accident Lawyer
If you need immediate assistance with a vehicle accident or personal injury, call our team now at 
800-333-9999
 to begin your free case review and schedule an initial consultation to get legal advice. Our law firm represents injured victims across many categories. Some popular cases our accident attorneys handle include:
---
Work With Our Greenwood Wrongful Death Lawyer for Your Case
You can contact Isaacs & Isaacs Personal Injury Lawyers today to find out if you qualify for a wrongful death claim in Johnson County. We offer the initial consultation at no charge. If we take your case, we will handle it on a contingency fee basis, which will mean that you do not pay any upfront legal fees or costs.
We will receive a previously agreed percentage of the proceeds when you win. If you don't receive compensation, we do not get paid. Allow our firm to begin fighting for you and your family today.
To learn more about working with our Greenwood lawyers, call 1-800-333-9999 for your no-cost wrongful death case review.