Begin Your Case With a Proven Traumatic Brain Injury Law Firm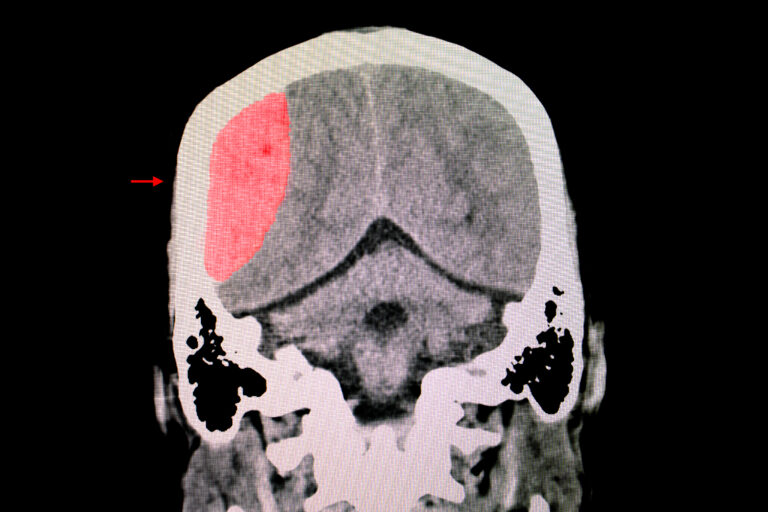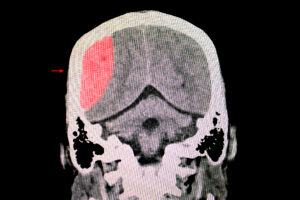 Traumatic brain injuries (TBI) often leave their victims with substantial financial, emotional, and physical damages. When someone else is at fault for your injuries, you should be able to compel them to cover your losses. However, the personal injury claims process may prove more complicated than you thought.
With help from a dedicated Greenwood traumatic brain injury lawyer at Isaacs & Isaacs Personal Injury Lawyers, you could recover the compensation you need to cover your costs and move forward with your life. We can discuss how much your TBI claim could be worth during a free initial consultation.
We charge no upfront fees for our legal services and only take payment if we secure monetary compensation on your behalf. Call us at 800-333-9999 at any time to speak to one of our dedicated Greenwood traumatic brain injury lawyers and set up a free consultation.
We Represent Injured Accident Victims Across Many Categories. Some Personal Injury Cases We Handle Include:
Accidents With Trucks or Commercial Vehicles
Injuries & Wrongful Death Involving Driver Negligence (cell phone use, DUI)
Accidents With Uninsured Motorists
Whiplash Injury Accidents
Airbag Deployment Accidents
Takata Air Bag Recalls
Motorcycle Accident Injuries
Ridesharing: Lyft & Uber Accidents
Bicycle Accident Injuries
Hit and Run Accidents
Pedestrians Hit By a Vehicle
Head-On Collisions
Rear-End Collisions
Spinal Cord Injuries
Sometimes a 
traumatic brain
injury is not evident until much later. Even if you haven't suffered a catastrophic injury you still may need medical treatment. You should seek medical care immediately, even if you don't think you are badly hurt. Some severe injuries may not be immediately apparent. This is the best way to physically and legally protect yourself and your loved ones.
"John came to our house and went over the legal part of it thoroughly and quickly, but he always made it more about us. I would recommend them to anybody because they're going to make sure that you're protected. It just always felt like we were dealing with family instead of a legal process."
---
The Hammer's Podcast Episode About Brain Injury Cases
Listen to the episode below about how traumatic brain injury cases work. Attorney Darryl Isaacs – The Hammer – answers the most common questions personal injury attorneys answer about TBI lawsuits and care. Listen to the episode directly below.
---
How to Know if You Have Grounds for a Traumatic Brain Injury Claim
As you recuperate from your traumatic brain injury, you may have concerns about whether you have the right to pursue your case. For example, perhaps you worry that someone might accuse you of attempting to seek compensation through a frivolous lawsuit. If so, you're not the first victim to have that concern. However, consider these questions:
Is another party's negligence the cause of your injuries?
Did someone else's misconduct or negligent actions cause your traumatic brain injury?
Has your TBI significantly affected your life in some way?
Do doctors expect your TBI to affect your life in the future?
If you answered yes to any (or all) of these questions, you might find it worthwhile to reach out to a traumatic brain injury attorney serving Greenwood to discuss your options.
Your first meeting with our team about the details of your case is free. During this consultation, you will learn more about how to approach your claim.
Our Accident Law Firm Will Get Started on Your Case Immediately By:
Listening to your story
Answering your questions
Advising you what to do next
Investigating the accident scene and all other evidence related to your claim
Reviewing medical records, police reports, and all documents
Determining which parties are liable for your injury
Meeting with insurance adjusters
Helping you file your claim
Demanding a just settlement for all of your medical treatment and damages
---
How the Traumatic Brain Injury Claims Process Works in Greenwood, IN
Once you better understand how the personal injury claims process works, you might feel more confident in your decision to move forward with your case. Thus, we have provided what you can expect from the traumatic brain injury claims process in Greenwood below.
If you have additional questions or want more information about what to expect from your specific TBI claim, be sure to discuss your concerns with your attorney.
Build Your Case With A Top Rated Accident Lawyer
If you need immediate assistance with a vehicle accident or personal injury, call our team now at 
800-333-9999
 to begin your free case review and schedule an initial consultation to get legal advice. Our law firm represents injured victims across many categories. Some popular cases our accident attorneys handle include:
---
Investigating the Incident That Caused Your TBI
The first step in the traumatic brain injury claims process involves investigating the incident that led to your injury. Your personal injury lawyer will review accident reports and analyze witness statements to determine exactly how your injury occurred.
Proving Liability for Your Traumatic Brain Injury
Did you know the burden of proof in personal injury claims differs from a criminal case? In civil court, you must prove your case based on a preponderance of the evidence, a lower standard than in criminal cases, which require proving guilt beyond a reasonable doubt.
Despite the lesser standard, you still must present evidence compelling enough to convince a jury that it's more likely than not that the defendant's actions caused your injury. Some common types of evidence that you could use to establish fault for your traumatic brain injuries include:
Your medical records
Cellphone records
Incident reports
Police reports
Reports by accident reconstructionists
Video of the incident
Expert witnesses
Eyewitness testimony
Your attorney will likely attempt to prove the defendant's negligence led to your TBI. Therefore, they must show how the at-fault party owed you a duty of care that they breached, leading to your injury and resulting in financial, physical, and emotional damages.
---
Calculating the Value of Your Traumatic Brain Injury Claim
After your attorney has established liability and gathered the evidence needed to support your case, they must calculate the value of your claim. Thus, your lawyer will analyze how your TBI has affected your life to ensure the jury considers every single loss.
You have the right to recover economic and non-economic damages that might include:
Medical expenses
Lost wages
Pain and suffering
Mental anguish
Loss of consortium
Diminished earning capacity
Loss of potential future earnings
---
Filing Insurance Claims for Traumatic Brain Injuries
Once your attorney has determined what your claim is worth, we can file a claim with the liable party's insurance company. In most TBI cases, the at-fault party will have purchased some type of insurance protection coverage.
For example, if you sustained a traumatic brain injury in a car accident, the liable driver should have purchased auto insurance coverage to protect them. However, dealing with the insurance company is rarely easy. You should expect pushback—after all, the insurance company will lose money by paying out your claim. Therefore, it's in its interests to reduce your compensation or deny your benefits wherever possible.
Finally, you should not expect to recover the compensation you deserve through an insurance settlement alone. If your bills exceed the policy limits, you will likely need to file a lawsuit to have your losses entirely covered.
Bringing Your Traumatic Brain Injury Case to Trial
You may need to bring your traumatic brain injury case to court if you cannot secure the compensation you deserve via an insurance settlement. Unfortunately, there are many reasons why you may not recover your damages in their entirety from the insurance company.
However, no matter the reason, your attorney will be prepared to advocate for your right to maximum compensation for your suffering before a judge and jury. They'll also ensure you file your lawsuit before the two-year statute of limitations expires.
---
Get Help From a Traumatic Brain Injury Lawyer in Greenwood
If you would like to explore your legal options further but are unsure where to turn for help, you've come to the right place. You can schedule a no-cost, risk-free consultation today with a traumatic brain injury lawyer serving Greenwood at Isaacs & Isaacs Personal Injury Lawyers.
If we take on your case, we will work diligently to bring the liable party to justice. So, fill out our online contact form or call our office to get started on your case.
To learn more about working with our Greenwood lawyers, call 1-800-333-9999 for your no-cost traumatic brain injury case review.