Begin Your Case With a Proven Pedestrian Accident Law Firm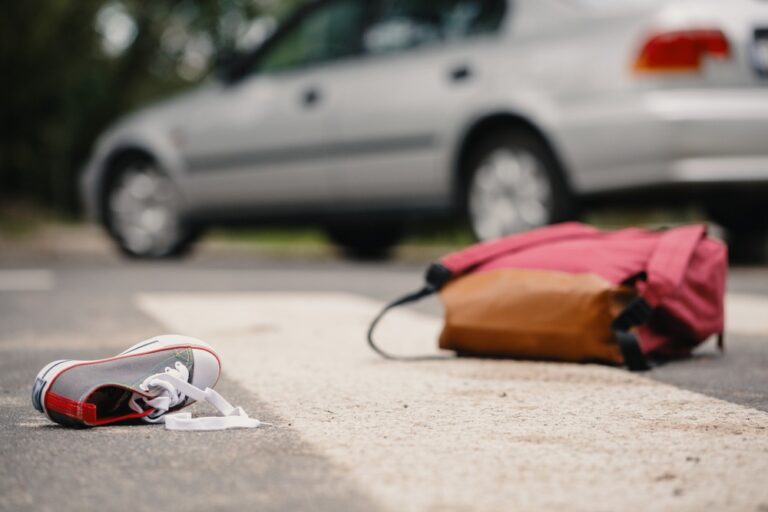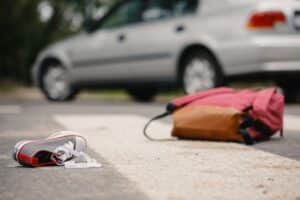 Pedestrian accidents happen more often than people realize. Pedestrians do not wear body armor, so these accidents are severe and can lead to serious injury or death. The first few weeks after an accident can be overwhelming and exhausting. It's a relief to know that a South Bend pedestrian accident lawyer may be able to help you get the compensation you deserve.
We charge no upfront fees for our legal services and only take payment if we secure monetary compensation on your behalf. Call us at 800-333-9999 at any time to speak to one of our dedicated South Bend pedestrian accident lawyers and set up a free consultation.
We Represent Injured Accident Victims Across Many Categories. Some Personal Injury Cases We Handle Include:
Accidents With Trucks or Commercial Vehicles
Injuries & Wrongful Death Involving Driver Negligence (cell phone use, DUI)
Accidents With Uninsured Motorists
Whiplash Injury Accidents
Airbag Deployment Accidents
Takata Air Bag Recalls
Motorcycle Accident Injuries
Ridesharing: Lyft & Uber Accidents
Bicycle Accident Injuries
Hit and Run Accidents
Pedestrians Hit By a Vehicle
Head-On Collisions
Rear-End Collisions
Spinal Cord Injuries
"Our daughters were involved in a serious car crash when a man ran a red light! Isaacs & Isaacs knew exactly what to say and exactly what to do for us! They are not only highly professional but also very sincere in wanting to help get our girls every dollar deserved! We will always be grateful to the team of The Hammer for being so wonderful during our time of need! Thank you from our family to your law firm."
---
Getting the Legal Perspective on Car Accidents – Audio Interview
Car accident lawyer Darryl Isaacs — The Hammer — sat down to address legal and safety considerations when injured from a car crash in a recent radio episode of "Ask The Hammer," the podcast exploring the legal matters that matter most. There are many elements at play when knowing what to do after a car accident. Listen to the episode directly below.
---
What Rights Do You Have as a Pedestrian?
Pedestrians have certain rights as they walk, but they also bear responsibilities. Pedestrians should be aware of their responsibilities to help prevent accidents.
Pedestrians must obey all traffic signals, signs, and markings on the pavement when crossing a street.
Pedestrians must yield the right-of-way to vehicles mid-block where no crosswalk, sign, or signal is present. Do not jaywalk.
Pedestrians must stay on the sidewalks if they are available. If not, the pedestrian may walk on the shoulder of the road, as far away from traffic as possible. If there is no shoulder, they should walk toward traffic on the left side of the road.
If possible, pedestrians should not walk on interstate highways, expressways, or bridges without sidewalks.
More rules for pedestrians in Indiana can be found in IC § 9-21-17.
Drivers should yield to pedestrians when entering or exiting driveways, alleys, building entries, or crosswalks with no traffic light or sign.
Our Accident Law Firm Will Get Started on Your Case Immediately By:
Listening to your story
Answering your questions
Advising you what to do next
Investigating the accident scene and all other evidence related to your claim
Reviewing medical records, police reports, and all documents
Determining which parties are liable for your injury
Meeting with insurance adjusters
Helping you file your claim
Demanding a just settlement for all of your medical treatment and damages
---
What Can Cause a Pedestrian Accident?
Each pedestrian accident is caused by different circumstances, making each one unique with its own set of challenges. Sometimes the cause may be a combination of several things. Some of the possible reasons for an accident include:
Reckless driving
Not obeying traffic signs or lights
Driving when sleepy
Distracted driving
Bad weather
Not respecting a pedestrian's right of way
Not yielding appropriately
Any one of these things can cause a pedestrian accident if the driver is not paying attention to pedestrians on the sidewalks or road. Being aware of your surroundings is vital when operating a car.
Common Types of Pedestrian Accident Injuries
Pedestrians may suffer multiple injuries during an accident. Their injuries can be a combination of broken bones, traumatic brain injuries, spinal cord injuries, internal injuries, or injuries that lead to paralysis or disfigurement.
Even if you feel well following a pedestrian accident, you should still allow a medical professional to examine you for unseen injuries.
Build Your Case With A Top Rated Accident Lawyer
If you need immediate assistance with a vehicle accident or personal injury, call our team now at 
800-333-9999
 to begin your free case review and schedule an initial consultation to get legal advice. Our law firm represents injured victims across many categories. Some popular cases our accident attorneys handle include:
---
Who Is Liable For Your Injuries?
When a car or other vehicle strikes a pedestrian, the driver is usually held responsible for the pedestrian's injuries. Sometimes the driver's insurance company may try to place some responsibility on the pedestrian. If that is the case, the driver's insurance could argue for a lower compensation settlement.
A South Bend pedestrian accident lawyer can help prove who is responsible for your pedestrian accident. Your attorney may use police reports, traffic camera video footage, witness accounts, and other evidence to establish responsibility.
---
What Compensation Can You Receive Following a Pedestrian Accident?
Pedestrian accident victims can receive compensation, or money for damages, in two different categories. Both categories require proof for insurance companies or courts to award compensation.
Economic Damages
Economic damages are monetary losses due to injuries or other damage from the accident. These damages pay for expenses like current and future medical bills, lost wages, loss of earning capacity, and property damage.
These damages are typically easy to prove, as most will come with a receipt or proof of money spent. These records and receipts can be given to your South Bend personal injury lawyer and added to your request for economic damages.
Non-Economic Damages
Non-economic damages are non-monetary damages resulting from your injuries. Your non-economic damages may include pain and suffering, emotional distress, and loss of enjoyment of life. These damages can be harder to prove, but they are no less important.
Your attorney may seek an expert witness such as a mental health professional to prove that your accident has impacted your daily life and mental and emotional health.
---
Wrongful Death from a Pedestrian Accident
If a pedestrian accident resulted in the victim's death, you as a family member might be able to receive compensation in a wrongful death case. The victim's surviving family members could receive compensation for some of the following things:
Loss of companionship
Medical expenses before the victim's death
Loss of emotional support
Funeral and burial expenses
Mental anguish
Lost retirement or insurance benefits
Lost income the victim would have earned
Please note that these are just some things the surviving family could receive compensation for; your South Bend pedestrian accident lawyer can advise you regarding what damages you can claim.
---
Isaacs & Isaacs Personal Injury Lawyers
The attorneys at Isaacs & Isaacs Personal Injury Lawyers are always ready to help clients receive the compensation they deserve. The law office of Isaacs & Isaacs Personal Injury Lawyers has helped clients in Kentucky, Indiana, and Ohio recover over $1 billion in settlements.
The Isaacs & Isaacs Personal Injury Lawyers' in-house litigation team has over 400 years of combined legal experience. If you are more comfortable speaking Spanish, Spanish-speaking attorneys and paralegals are available to assist you.
Additionally, if your case moves to court, you can practice in our mock courtroom. This environment allows our clients the opportunity to get familiar with the setting before walking into an actual courtroom.
What Does It Cost to Hire Isaacs & Isaacs Personal Injury Lawyers?
The Isaacs & Isaacs Personal Injury Lawyers team does not charge any fees or costs unless we win your case or help you settle outside of court. If you don't receive a recovery, you don't have to pay anything.
---
Contact Us for a Free Consultation
The legal process can be overwhelming and confusing. You want to have an attorney at your side. Your attorney can help protect your rights and help you fight for the compensation you deserve. The Isaacs & Isaacs Personal Injury Lawyers team will do everything they can to ease you through the legal process while you and your loved ones recover.
If you were injured or lost a loved one in a pedestrian accident, don't hesitate to get in touch with Isaacs & Isaacs Personal Injury Lawyers for your free case review.
To learn more about working with our South Bend lawyers, call 1-800-333-9999 for your no-cost pedestrian accident case review.