Begin Your Case With a Proven Bicycle Accident Law Firm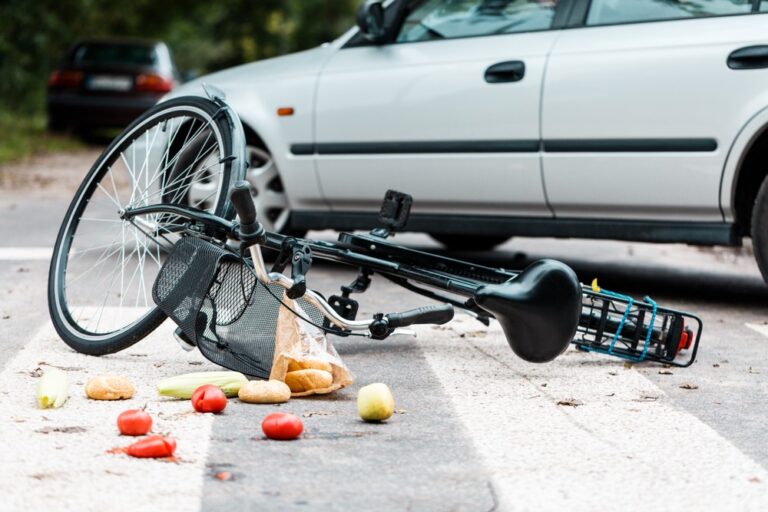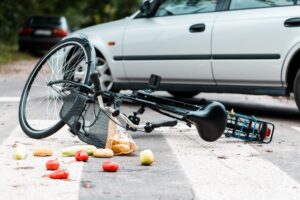 If you have been involved in a bicycle accident in Fishers, you might be entitled to monetary compensation from the at-fault party. A Fort Wayne Bicycle Accident Lawyer could help you pursue a claim.
Bicycles may be among the healthiest and greenest ways to get around, but cycling can be dangerous, especially on busy roads. Accident victims who survive these crashes are usually left with severe injuries.
We charge no upfront fees for our legal services and only take payment if we secure monetary compensation on your behalf. Call us at 800-333-9999 at any time to speak to one of our dedicated Fort Wayne bicycle accident lawyers and set up a free consultation.
We Represent Injured Accident Victims Across Many Categories. Some Personal Injury Cases We Handle Include:
Accidents With Trucks or Commercial Vehicles
Injuries & Wrongful Death Involving Driver Negligence (cell phone use, DUI)
Accidents With Uninsured Motorists
Whiplash Injury Accidents
Airbag Deployment Accidents
Takata Air Bag Recalls
Motorcycle Accident Injuries
Ridesharing: Lyft & Uber Accidents
Bicycle Accident Injuries
Hit and Run Accidents
Pedestrians Hit By a Vehicle
Head-On Collisions
Rear-End Collisions
Spinal Cord Injuries
Sometimes a bicycle accident injury is not evident until much later. Even if you haven't suffered a catastrophic injury you still may need medical treatment. You should seek medical care immediately, even if you don't think you are badly hurt. Some severe injuries may not be immediately apparent. This is the best way to physically and legally protect yourself and your loved ones.
"John came to our house and went over the legal part of it thoroughly and quickly, but he always made it more about us. I would recommend them to anybody because they're going to make sure that you're protected. It just always felt like we were dealing with family instead of a legal process."
---
Getting the Legal Perspective on Car Accidents – Audio Interview
Car accident lawyer Darryl Isaacs — The Hammer — sat down to address legal and safety considerations when injured from a car crash in a recent radio episode of "Ask The Hammer," the podcast exploring the legal matters that matter most. There are many elements at play when knowing what to do after a car accident. Listen to the episode directly below.
---
Our Accident Law Firm Will Get Started on Your Case Immediately By:
Listening to your story
Answering your questions
Advising you what to do next
Investigating the accident scene and all other evidence related to your claim
Reviewing medical records, police reports, and all documents
Determining which parties are liable for your injury
Meeting with insurance adjusters
Helping you file your claim
Demanding a just settlement for all of your medical treatment and damages
---
Common Causes of Bicycle Accidents
Drivers of motor vehicles cause most bicycle accidents, and contributing factors often include the following:
Poor judgment
Speeding
Failure to yield
Distracted driving
Impaired driving
Careless or reckless driving
A driver turning right or left and not seeing the cyclist
Clipping accidents
Dooring accident
Dooring accidents can be particularly severe and commonly occur when a driver or passenger opens their door and hits a moving bicycle. The cyclist can sometimes move out of the way but then ends up colliding with another vehicle. In either case, the person opening the door could be held liable for injuries sustained due to their negligence.
Regardless of how or why an accident occurred, those seeking legal help from our Fort Wayne bicycle injury attorney can benefit from their education in personal injury law and ability to navigate the claims process from start to finish effectively.
Build Your Case With A Top Rated Accident Lawyer
If you need immediate assistance with a vehicle accident or personal injury, call our team now at 
800-333-9999
 to begin your free case review and schedule an initial consultation to get legal advice. Our law firm represents injured victims across many categories. Some popular cases our accident attorneys handle include:
Recoverable Damages in Your Allen County Bicycle Accident Case
When you have been injured in a bike accident due to a driver's carelessness, hiring a bicycle accident lawyer from our firm can help you determine if you are entitled to any or all the following damages:
Economic Damages
Economic damages consist of compensation for financial losses that are objectively measured and verifiable with documentation, such as the following:
Repair or replacement of your bicycle
Medical bills, including ambulance services, emergency room care, hospitalization, surgeries, tests and imaging, rehab, physical therapy, prescription medication, etc.
Loss of past, present, and future income and benefits
Non-Economic Damages
Non-economic damages are subjective and include intangible losses related to the victim's quality of life, including, but not limited to, the following:
Physical pain and suffering
Scarring and disfigurement
Emotional anguish
Loss of life enjoyment
Loss of consortium
---
Wrongful Death Claims Following a Bicycle Accident
The surviving relatives of a family member killed in a bicycle accident due to another's negligence may be entitled to file a wrongful death claim and seek various damages. This includes funeral and burial expenses, lost wages, loss of the decedent's care and support, and much more.
---
Benefits of Hiring Our Fort Wayne Bicycle Accident Lawyer
If you've experienced a bicycle accident, you are urged to get legal help. In doing so, you can benefit from professional legal advice, compensation evaluation, and effective negotiation with insurance representatives.
In addition, if your claim ends up going to trial, your lawyer will represent you in court and fight for your rights and best interests. Specifically, you can also benefit from the following:
Collection of Documentation and Evidence
If you sustain severe injuries in a bike accident, you may be unable to gather the relevant information required to establish liability and begin building a solid case. In this event, an attorney from our firm can help you secure reports, records, and evidence pertinent to your claim, including the following:
Police reports that include driver information
Copies of insurance policies
Photos of the accident scene and property damage
Eyewitness contact information and statements
Surveillance video from nearby sources
Your medical records
Your income statements
Protection from Potential Case-Compromising Situations and Insurer Negotiation
After a bicycle accident, you should retain our help before contacting your insurer (or the liable person's insurer). You should never make any statements to other parties that could undermine your case or accept any settlements they offer that legal counsel does not thoroughly evaluate and mediate. Negotiations with insurance companies in personal injury cases are usually best handled by attorneys.
Insurers typically have their own team of legal experts who will fight your claim on their behalf. They will likely attempt to minimize your injuries, deny liability, and convince you to settle for the least amount possible. Having your own lawyer to fight back will add credibility to your case and ensure your rights are protected while continuing to seek the compensation you deserve.
Finally, if the insurance company doesn't agree to your final settlement terms and your case goes to trial, your lawyer can protect you from contact with defendants that could adversely affect the outcome of your case. Even if you end up in court, a settlement is still possible before a verdict is made.
Evaluation and Pursuance of Compensation
While economic damages tend to be easy to calculate based on bills and receipts, non-economic losses are more challenging to assess as they are not tied to exact amounts.
A bicycle accident attorney from our firm can help you accurately estimate the totality of your damages and send a demand letter to the insurer. They will request payment for this amount, which should be relatively high because an adjuster will likely respond with a low counteroffer.
In the end, it's helpful to have a legal professional on your side who understands your claim's worth and will fight for your right to be compensated for all your losses. This should be, in fact, your attorney's primary objective, and everything they do for you concerning your case should be conducted professionally with this goal in mind.
---
Connect With Our Dedicated Lawyers
At Isaacs & Isaacs Personal Injury Lawyers, you will not incur any fees or costs unless we win or settle your case. Therefore, there is no risk in consulting with one of our attorneys. We will help you determine the best way to proceed and handle all the challenging legal work required to secure your compensation while allowing you to relax and focus on your recovery.
We have recovered $1 billion in settlements for our clients, and our attorneys have over 400 years of combined legal experience. Contact us today for a free consultation.
To learn more about working with our Fort Wayne lawyers, call 1-800-333-9999 for your no-cost bicycle accident case review.