Begin Your Case With a Proven Pedestrian Accident Law Firm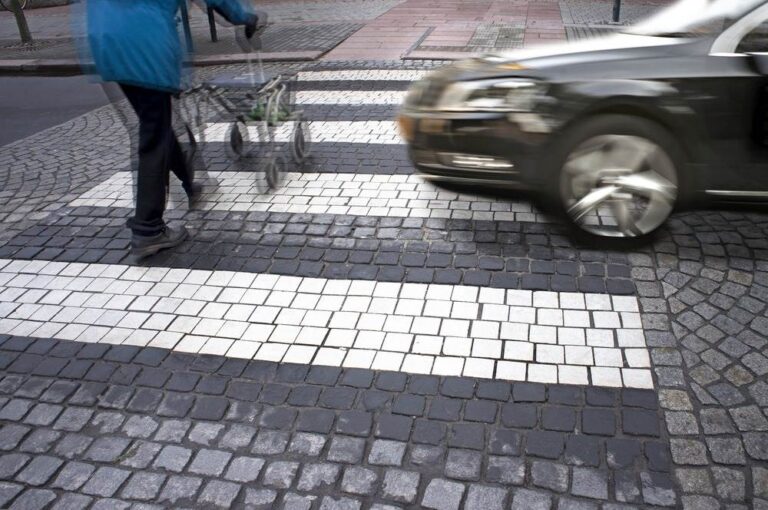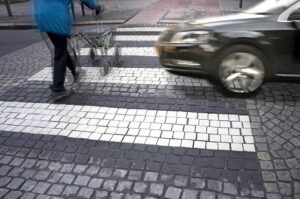 Pedestrians are more vulnerable to injury if involved in a car accident. If you or your loved one experienced this unfortunate event, you are not alone. A Lexington pedestrian accident lawyer can assist you in recovering financial compensation for your injuries and property damage.
Obtaining compensation from the liable party can ensure a complete physical and financial recovery. Victims of pedestrian accidents sustain long-term injuries and limitations they must deal with for the rest of their lives.
The medical expenditures incurred from a pedestrian collision are also substantial. Compensation can assist you as you try to move past your pedestrian accident.
We charge no upfront fees for our legal services and only take payment if we secure monetary compensation on your behalf. Call us at 800-333-9999 at any time to speak to one of our dedicated Lexington pedestrian accident lawyers and set up a free consultation.
We Represent Injured Accident Victims Across Many Categories. Some Personal Injury Cases We Handle Include:
Accidents With Trucks or Commercial Vehicles
Injuries & Wrongful Death Involving Driver Negligence (cell phone use, DUI)
Accidents With Uninsured Motorists
Whiplash Injury Accidents
Airbag Deployment Accidents
Takata Air Bag Recalls
Motorcycle Accident Injuries
Ridesharing: Lyft & Uber Accidents
Bicycle Accident Injuries
Hit and Run Accidents
Pedestrians Hit By a Vehicle
Head-On Collisions
Rear-End Collisions
Spinal Cord Injuries
Sometimes an auto accident injury is not evident until much later. Even if you haven't suffered a catastrophic injury you still may need medical treatment. You should seek medical care immediately, even if you don't think you are badly hurt. Some severe injuries may not be immediately apparent. This is the best way to physically and legally protect yourself and your loved ones.
"John came to our house and went over the legal part of it thoroughly and quickly, but he always made it more about us. I would recommend them to anybody because they're going to make sure that you're protected. It just always felt like we were dealing with family instead of a legal process."
---
Getting the Legal Perspective on Car Accidents – Audio Interview
Car accident lawyer Darryl Isaacs — The Hammer — sat down to address legal and safety considerations when injured from a car crash in a recent radio episode of "Ask The Hammer," the podcast exploring the legal matters that matter most. There are many elements at play when knowing what to do after a car accident. Listen to the episode directly below.
---
Am I Eligible for Compensation Following My Pedestrian Accident?
A pedestrian collision lawsuit is a common personal injury case. It is expected for wounded pedestrians to seek monetary compensation for their injuries. If you were injured in a pedestrian accident, you might be wondering if you have the right to sue the party you believe to be at fault.
First, the injured person must show that the at-fault vehicle's driver was irresponsible or negligent. You could have grounds to file a claim if someone harmed you in the accident.
Some of the reasons why accident victims are eligible to receive compensation are the following:
Loss of opportunity to earn income from work and any future potential financial source
Medical expenses
Property damage
Mental trauma
Pain and suffering
Injuries, especially ones resulting in permanent damages such as disability
Death
Your lawyer can use their knowledge and resources to secure a fair settlement for you. Your Lexington lawyer can handle complex pedestrian accident matters that can be frustrating and perplexing.
Our Accident Law Firm Will Get Started on Your Case Immediately By:
Listening to your story
Answering your questions
Advising you what to do next
Investigating the accident scene and all other evidence related to your claim
Reviewing medical records, police reports, and all documents
Determining which parties are liable for your injury
Meeting with insurance adjusters
Helping you file your claim
Demanding a just settlement for all of your medical treatment and damages
---
Common Pedestrian Accident FAQs
What Parties Could Be Responsible for My Pedestrian Accident Injuries?
Anyone who causes or contributes to your pedestrian accident may be responsible for your injuries and damages. They can be:
Drivers
Motorcyclists
Transportation companies
Employers
Pedestrians
A manufacturer of a defective vehicle or part
However, the party that is at blame is not always obvious. A police report is an important evidence when determining who is at fault in a pedestrian accident case. Your lawyer can secure a copy of the official report to support your claim. You could also obtain it yourself online or at Police Headquarters on Main Street.
In What Ways Could Isaacs and Isaacs Personal Injury Lawyers Staff Help Me?
Whether you suffer minor or major injuries, you could have a legal right to receive compensation. Your lawyer can handle insurance companies, gather and verify evidence, and file a lawsuit if needed.
In Lexington, the Isaacs and Isaacs Personal Injury Lawyers team is more than ready to assist you in your legal battle. Our pedestrian accident lawyers will take any legal action necessary to protect your rights while keeping your position in mind.
We will prepare you if your case moves from negotiations to a courtroom. We have a mock courtroom to help you feel comfortable and ready for your case. When presenting your case in court, our in-house litigation team will ensure you get the best result possible.
What Does It Cost to Hire a Lawyer from Your Firm?
You do not need to pay a single penny unless we win or settle your case. Your settlement will cover all of the costs involved with your lawsuit, including court fees. We work on a contingency-fee-basis. This means we are only paid if we achieve the desired results of fair damages. The total amount the liable party pays determines the price you pay your attorney.
Working on a contingency-fee-basis allows everyone to seek legal counsel regardless of financial standing.
Build Your Case With A Top Rated Accident Lawyer
If you need immediate assistance with a vehicle accident or personal injury, call our team now at 
800-333-9999
 to begin your free case review and schedule an initial consultation to get legal advice. Our law firm represents injured victims across many categories. Some popular cases our accident attorneys handle include:
Isaacs and Isaacs Personal Injury Lawyers Is Committed to Securing Justice
Our team has protected countless clients from potentially receiving unjust compensation or a lack thereof. Our attorneys have over 400 years of combined legal experience and have recovered over $2 billion in settlements for our clients in Kentucky, Indiana, and Ohio. Our Spanish-speaking staff members are ready to help any injured victims that request the help of a translator or direct representation they can communicate with.
Insurance adjusters are a common roadblock victims face when struggling to obtain compensation. They exist to profit from your challenges and will use various strategies to ensure that you receive the least amount of compensation feasible. A pedestrian accident lawyer in Lexington can protect clients and defend them against these practices.
Our Team Prides Itself on Helping Kentucky Accident Victims
Accidents have claimed many people's health, jobs, and lives. You and your loved ones have undoubtedly experienced pain and loss following your accident. We understand how unfair it is for you and your family to endure physical, emotional, and financial hardship due to someone else's negligence.
Our goal is to protect accident victims' rights no matter what it takes. We can provide pedestrian accident victims with the assistance they require while dealing with insurance companies, courts, and even big corporations.
---
Many of Our Past Clients Are Pleased with the Service We Performed for Them
Below are reviews from our past clients. They should give you an idea of how we work:
"…I am so happy I made the call. They have been very Professional and Responsive to all our questions and concerns. We are so pleased with the service and kindness…" – Tami S.
"[My lawyer is] Very responsive & keeps me up to date. Everyone I've spoken with this far has been pleasant & helpful. I know I've made the right decision choosing Isaacs & Issacs." – Amanda D.
"[My lawyer made] sure I was taken care of and made me feel like my concerns and needs were met without question, when it gets rough they will fight for you!" – Radeon O
---
Contact Isaacs & Isaacs Personal Injury Lawyers So We Can Get Started
Call Isaacs & Isaacs Personal Injury Lawyers today. We will not charge you until you secure compensation, and we will do our best to help acquire the damages you deserve. Our staff is waiting to hear from you and understand your story. We offer free consultations.
To learn more about working with our Lexington lawyers, call 1-800-333-9999 for your no-cost pedestrian accident case review.