Begin Your Case With a Proven Dog Bite Law Firm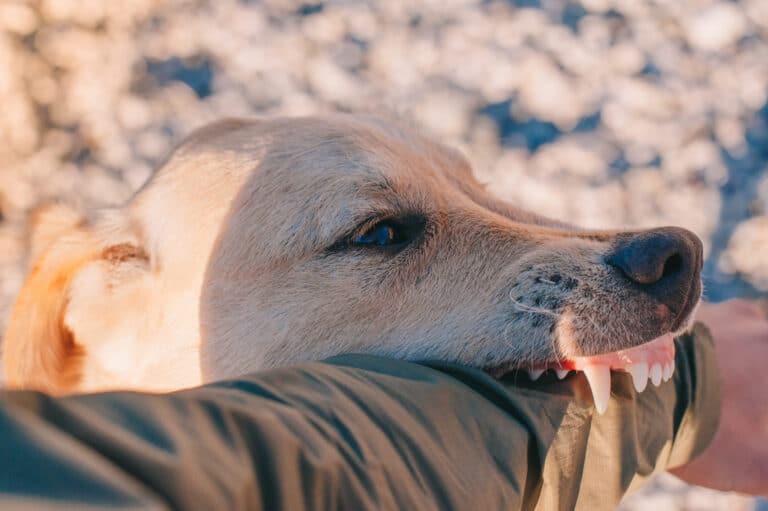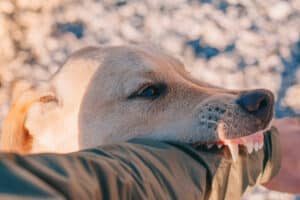 Dog bites can happen with both wild and domesticated animals. Injuries from dog bites can be excruciating and cause lifelong complications. Moreover, your injuries can be expensive. Fortunately, you may be able to recover compensation for your injuries. Let our Elizabethtown dog bite lawyer help with your case.
We have licensed attorneys in several states and can represent you while you recover. Let our team fight for fair compensation for your injuries.
We charge no upfront fees for our legal services and only take payment if we secure monetary compensation on your behalf. Call us at 800-333-9999 at any time to speak to one of our dedicated Elizabethtown dog bite lawyers and set up a free consultation.
We Represent Injured Accident Victims Across Many Categories. Some Personal Injury Cases We Handle Include:
Accidents With Trucks or Commercial Vehicles
Injuries & Wrongful Death Involving Driver Negligence (cell phone use, DUI)
Accidents With Uninsured Motorists
Whiplash Injury Accidents
Airbag Deployment Accidents
Takata Air Bag Recalls
Motorcycle Accident Injuries
Ridesharing: Lyft & Uber Accidents
Bicycle Accident Injuries
Hit and Run Accidents
Pedestrians Hit By a Vehicle
Head-On Collisions
Rear-End Collisions
Spinal Cord Injuries
Sometimes an auto accident injury is not evident until much later. Even if you haven't suffered a catastrophic injury you still may need medical treatment. You should seek medical care immediately, even if you don't think you are badly hurt. Some severe injuries may not be immediately apparent. This is the best way to physically and legally protect yourself and your loved ones.
"They're great to me. Used them twice and positive results both times. I wouldn't hesitate to contact them again if needed."
---
Dog Bite Injury Lawyer Discusses How Lawsuits Work
---
Recoverable Damages from an Elizabethtown Dog Bite Incident
Dog bite injuries can impact your physical and mental health. However, you may be able to recuperate economic and non-economic damages. For instance, you can obtain compensation for medical bills associated with the incident, such as emergency room care, hospitalization, antibiotics, and follow-up care.
You may also be able to obtain compensation for wages and benefits you lost while recovering from your injuries. Moreover, you may be able to receive compensation for any reduced earning potential associated with your injuries. Additional compensation can include:
The cost of physical and emotional therapy
Pain and suffering, such as lasting fear of dogs and other animals
Scarring and disfigurement
Diminished quality of life
Property damage
Mental anguish
How much compensation you receive depends on several factors, including the severity of your injuries. Nonetheless, our attorneys can fight for fair compensation.
Wrongful Death Damages
Some dog bite cases can lead to the death of a loved one. This can be from infections and other complications. An Elizabethtown dog bite lawyer can help you obtain compensation through a wrongful death claim, such as:
Loss of companionship
Burial and funeral costs
The deceased's medical expenses
Loss of financial contribution
Our Accident Law Firm Will Get Started on Your Case Immediately By:
Listening to your story
Answering your questions
Advising you what to do next
Investigating the accident scene and all other evidence related to your claim
Reviewing medical records, police reports, and all documents
Determining which parties are liable for your injury
Meeting with insurance adjusters
Helping you file your claim
Demanding a just settlement for all of your medical treatment and damages
---
How Our Elizabethtown Dog Bite Attorneys Can Help with Your Case
Darryl "The Hammer" Isaacs and our team have over 400 years of combined legal experience and have recovered $1 billion for our clients. We can represent your case and fight for fair compensation.
At Isaacs & Isaacs Personal Injury Lawyers, we can help your case by investigating the events surrounding the dog attack. This can include:
Exploring the dog owner's history
Understanding the dog's history
Documenting eyewitness testimonies
Obtaining images of the damage
Reviewing medical records
Our dog bite attorneys can use this information to negotiate a fair settlement.
The Cost of Hiring Our Team
Our team at Isaacs & Isaacs Personal Injury Lawyers has a contingency-fee policy. This means that you won't pay legal fees out-of-pocket. Instead, you will only pay attorney fees when we win or settle your case.
---
Causes of Dog Bite Incidents
Dog bites can have serious consequences. The dog owner can typically be liable for injuries inflicted by the dog. However, this can vary depending on your case. Common causes of dog bites can include:
A dog that is scared, startled, frustrated, or provoked
A dog that is sick or in pain
A person petting an unfamiliar dog
A dog protecting its territory
Build Your Case With A Top Rated Accident Lawyer
If you need immediate assistance with a vehicle accident or personal injury, call our team now at 
800-333-9999
 to begin your free case review and schedule an initial consultation to get legal advice. Our law firm represents injured victims across many categories. Some popular cases our accident attorneys handle include:
The Statute of Limitations in a Kentucky Dog Bite Case
Per Kentucky's statute of limitations, Ky. Rev. Stat. § 413.140(1), you typically have one year to file a personal injury claim if you were bitten by a dog. Nonetheless, your timeline may vary, depending on the details of your case.
Your case can be dismissed if you do not submit documents according to the required timeline. However, our Elizabethtown dog bite lawyers can ensure your case is filed on time.
---
Injuries Associated with Dog Bite Cases in Elizabethtown
Some of the types of injuries from dog bite cases include:
Diseases and infections, such as rabies
Lacerations and abrasions
Severe nerve damage
Loss of part of a limb
Puncture wounds
Anxiety, depression, or PTSD
Some of these injuries are very severe and may need extensive medical treatment. Others might need surgeries or skin grafts to repair the damaged area.
It is also important to follow up with your doctor, especially if the condition worsens. Maintaining accurate medical records can be helpful for your case. Our attorneys can use this information in negotiations to fight for fair compensation.
---
Consult a Dog Bite Lawyer from Isaacs & Isaacs Personal Injury Lawyers
Obtaining compensation after a dog bite incident can be difficult. However, our attorneys can build your case, represent you, and negotiate a settlement. We can fight for fair compensation while you rest and recover. Contact us for a free case review today.
To learn more about working with our Elizabethtown lawyers, call 1-800-333-9999 for your no-cost dog bite case review.