Begin Your Case With a Proven Truck Accident Law Firm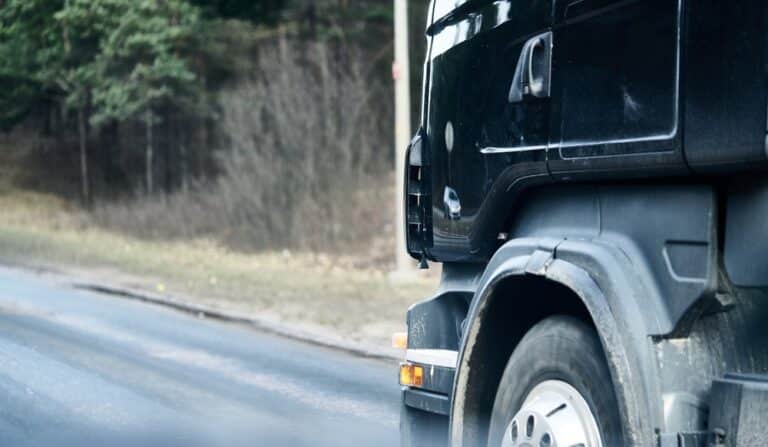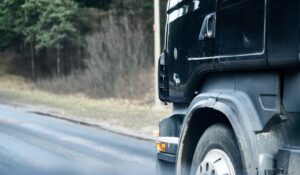 Every day, you share the road with various commercial trucks, many of which are significantly larger than your average passenger automobile. On the road, these cars are a force to be reckoned with. When they cause an accident, occupants of passenger vehicles, pedestrians, and bike riders may suffer significant injury or death. Victims in Elyria can turn to the Elyria truck accident lawyers at Isaacs & Isaacs Personal Injury Lawyers to file a claim to get them back on the road sooner.
We charge no upfront fees for our legal services and only take payment if we secure monetary compensation on your behalf. Call us at 800-333-9999 at any time to speak to one of our dedicated Elyria truck accident lawyers and set up a free consultation.
We Represent Injured Accident Victims Across Many Categories. Some Personal Injury Cases We Handle Include:
Accidents With Trucks or Commercial Vehicles
Injuries & Wrongful Death Involving Driver Negligence (cell phone use, DUI)
Accidents With Uninsured Motorists
Whiplash Injury Accidents
Airbag Deployment Accidents
Takata Air Bag Recalls
Motorcycle Accident Injuries
Ridesharing: Lyft & Uber Accidents
Bicycle Accident Injuries
Hit and Run Accidents
Pedestrians Hit By a Vehicle
Head-On Collisions
Rear-End Collisions
Spinal Cord Injuries
Sometimes an auto accident injury is not evident until much later. Even if you haven't suffered a catastrophic injury you still may need medical treatment. You should seek medical care immediately, even if you don't think you are badly hurt. Some severe injuries may not be immediately apparent. This is the best way to physically and legally protect yourself and your loved ones.
"It was a pleasure to have the Isaacs & Isaacs team to help me after being hit by a truck as I was walking to the market. They went above and beyond to help with all I went through!"
---
Getting the Legal Perspective on Car Accidents – Audio Interview
Car accident lawyer Darryl Isaacs — The Hammer — sat down to address legal and safety considerations when injured from a car crash in a recent radio episode of "Ask The Hammer," the podcast exploring the legal matters that matter most. There are many elements at play when knowing what to do after a car accident. Listen to the episode directly below.
---
Is It a Good Idea to Hire an Elyria Truck Accident Lawyer?
Accidents involving trucks are more complex than those involving passenger vehicles. If you have a lawyer serving Elyria on your side, you will have a better chance of gaining monetary compensation for your injuries and damages.
Here are some of the things an Elyria truck accident lawyer may help you with:
Collecting all relevant data, analyzing the accident, and figuring out what happened
Determining the total amount of compensation, you're entitled to for your injuries, loss of a family member, and damages, both economically and non-economically
Identifying parties that may be held accountable and all broken rules and regulations
Gathering information on the insurance companies involved, filing a claim, and aggressively negotiating on your behalf with them
Filing a lawsuit against the responsible parties and fighting them in court, if necessary
Our Accident Law Firm Will Get Started on Your Case Immediately By:
Listening to your story
Answering your questions
Advising you what to do next
Investigating the accident scene and all other evidence related to your claim
Reviewing medical records, police reports, and all documents
Determining which parties are liable for your injury
Meeting with insurance adjusters
Helping you file your claim
Demanding a just settlement for all of your medical treatment and damages
---
Who Is Responsible for My Injuries?
Commercial truck accidents differ from passenger automobile accidents because the trucking firm frequently employs the truck driver engaged in the collision. The trucking firm may be held liable for its drivers' activities and the safety of the trucks it owns as the trucker's employer.
Is There Still Time to File a Lawsuit?
Although exceptions may apply in Ohio, the typical time to bring a truck accident case is two years from the accident date. You may lose your claim for compensation for any injuries or losses due to the accident if you don't submit your case within this time frame.
Although you usually have two years to bring a case,  delaying contacting an Elyria truck accident lawyer may put you at a disadvantage.
Here's why:
Pre-trial settlement negotiations may take time to resolve, which can cause your claim to expire.
Your lawyer may need more time to prepare a solid case than usual. Truck accidents are typically more severe and legally complex; they may drag several defendants, federal trucking legislation, and other considerations into the fray.
Evidence might be lost or destroyed, or a witness could forget important information about the accident. It's especially true in truck accident cases because most of the evidence is in the hands of the trucking firm. Your attorney may need the help or expert opinion of field professionals.
Build Your Case With A Top Rated Accident Lawyer
If you need immediate assistance with a vehicle accident or personal injury, call our team now at 
800-333-9999
 to begin your free case review and schedule an initial consultation to get legal advice. Our law firm represents injured victims across many categories. Some popular cases our accident attorneys handle include:
---
How Do Truck Collisions Differ from Car Collisions?
Although truck accidents are sometimes caused by the same forms of errors that cause car accidents, there are a few critical differences between the two.
More Critical Injuries
Tractor trailers may easily weigh up to 80,000 pounds, making them considerably more capable of causing significant damage in crashes. Injuries caused by a truck's enormous size and weight can result in more severe injuries, ranging from fractured bones to paralysis.
Trucks Require an Extra Focus from the Driver
Trucks have more expansive blind areas than passenger cars and require a longer stopping distance due to their gigantic size. As a result, drivers must exercise extreme caution and refrain from driving aggressively to avoid causing significant harm to other drivers.
Trucks Have Insurance Policies with More Coverage
Truck insurance policies provide far more coverage than automobile insurance policies due to the vehicle's sheer size. The insurance provider may try to find a way out of obligation because of more excellent insurance coverage. In this instance, a skilled Elyria truck accident lawyer may benefit your case.
Tractor-Trailers Are Prone to Certain Types of Accidents
An overloaded trailer might separate from its tractor, posing an increased risk of an accident. These trucks may also be subject to jackknifing, which happens when the driver loses control and the truck swings into a V shape. The trailer and tractor may collide with other vehicles or crush individuals stuck between the two objects.
Truck accidents have distinct characteristics that occur often. A skilled truck accident lawyer is familiar with these incidents and the standards that trucking businesses and drivers must follow.
---
Isaacs & Isaacs Personal Injury Lawyers' Victories
The attorneys at Isaacs & Isaacs Personal Injury Lawyers have assisted truck accidents and other personal injury victims in collecting compensation based on their specific circumstances. We've successfully built solid cases that have helped customers reclaim financial control.
If you're still not convinced, there're other stories of successes you can find on our website. We have recovered $1 billion in settlements for our clients. Our attorneys have over 400 years of combined legal experience. We don't charge any upfront fees or costs. We work on a contingency fee basis, so if you win, we win too. Contact us for a free consultation and professional opinion on your Elyria truck accident case.
To learn more about working with our Elyria lawyers, call 800-333-9999 for your no-cost truck accident case review.