Begin Your Case With a Proven Traumatic Brain Injury Law Firm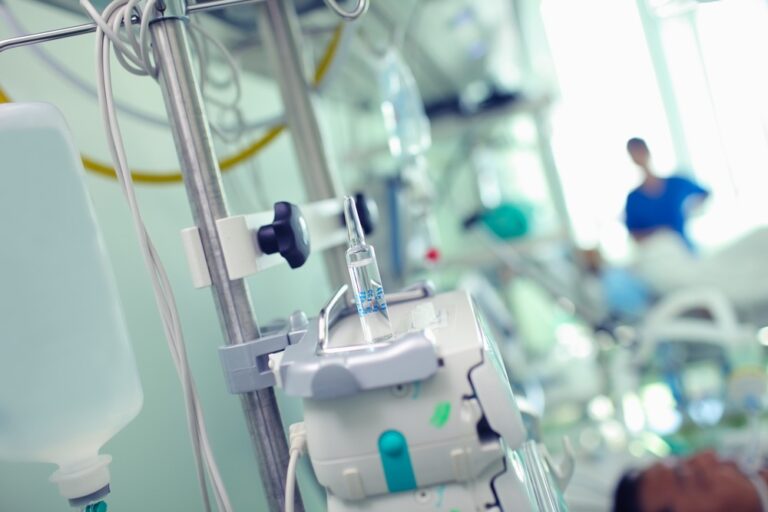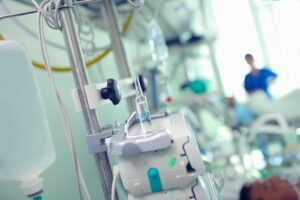 A range of accidents can cause patients to become comatose. If your loved one suffered an injury that caused their coma, our comatose patients lawyer serving Edgewood can help you seek compensation from the party that caused the accident.
We understand that your family might be feeling emotionally overwhelmed when someone you love is comatose. Treating serious head injuries that may have led to a coma can become expensive. Our team at Isaacs & Isaacs Personal Injury Lawyers can help you recover compensation to pay for medical bills and other costs associated with your loved one's injury.
We charge no upfront fees for our legal services and only take payment if we secure monetary compensation on your behalf. Call us at 800-333-9999 at any time to speak to one of our dedicated Edgewood traumatic brain injury patients lawyers and set up a free consultation.
We Represent Injured Accident Victims Across Many Categories. Some Personal Injury Cases We Handle Include:
Accidents With Trucks or Commercial Vehicles
Injuries & Wrongful Death Involving Driver Negligence (cell phone use, DUI)
Accidents With Uninsured Motorists
Whiplash Injury Accidents
Airbag Deployment Accidents
Takata Air Bag Recalls
Motorcycle Accident Injuries
Ridesharing: Lyft & Uber Accidents
Bicycle Accident Injuries
Hit and Run Accidents
Pedestrians Hit By a Vehicle
Head-On Collisions
Rear-End Collisions
Spinal Cord Injuries
Sometimes an accident injury is not evident until much later. Even if you haven't suffered a catastrophic injury you still may need medical treatment. You should seek medical care immediately, even if you don't think you are badly hurt. Some severe injuries may not be immediately apparent. This is the best way to physically and legally protect yourself and your loved ones.
"They're great to me. Used them twice and positive results both times. I wouldn't hesitate to contact them again if needed."
---
Getting the Legal Perspective on Traumatic Brain Injuries – Audio Interview
Lawyer Darryl Isaacs — The Hammer — sat down to address legal and safety considerations of a traumatic brain injury in a recent radio episode of "Ask The Hammer," the podcast exploring the legal matters that matter most. There are many elements at play when knowing what to do after a traumatic brain injury. Listen to the episode directly below.
---
The Role of a Comatose Patients Lawyer
Our traumatic brain injury lawyer serving Edgewood can help guide you through the legal process of filing a comatose patient claim or lawsuit. When you come to us, our team can help in the following ways:
We Will Update You on Your Case
Our comatose patients lawyers understand the pressure you are under. We will keep you updated on the status of your case so you can focus on your family and your loved one's recovery.
We Can Assist in Evidence Collection
Evidence against the at-fault party is useful in proving the validity of your case. While you take care of your loved one, our lawyers will work to gather evidence that supports your claim. Evidence may include medical receipts, eyewitness statements, and police reports.
Our Lawyer Will Identify Liability
Our team will investigate the details of your case to determine who caused the accident that led to your loved one's injury. Your comatose patients lawyer can help you pursue the liable party for compensation.
We Will Represent You in Settlement Negotiations
Some cases require a lot of back-and-forth negotiations. Insurance companies usually prefer to keep their expenses as low as possible. They may try to get you to settle for less money than you deserve.
Our team can help you avoid accepting a lowball settlement. We will negotiate with insurers on your behalf to help you reach a fair settlement.
We Can File a Lawsuit for You
In some instances, a fair settlement cannot be reached without a lawsuit.
If you choose to file a lawsuit to receive compensation, our team can help you. We can file a lawsuit for you and represent you in court.
Our Accident Law Firm Will Get Started on Your Case Immediately By:
Listening to your story
Answering your questions
Advising you what to do next
Investigating the accident scene and all other evidence related to your claim
Reviewing medical records, police reports, and all documents
Determining which parties are liable for your injury
Meeting with insurance adjusters
Helping you file your claim
Demanding a just settlement for all of your medical treatment and damages
---
Recoverable Damages in a Comatose Patient Case
The circumstances of your case will determine how much compensation you can recover. Comatose patients require ongoing medical treatment and care. This brings about substantial financial constraints that you deserve compensation for.
Economic Damages You Can Recover
You can recover economic damages for your loved one's injuries. These include damages that have an assigned monetary value. Some economic damages are:
Lost income
Hospital bills
Rehabilitation costs
Cost of property renovations to suit the patient's medical needs
Recoverable Non-Economic Damages
Other recoverable damages are considered non-economic because they refer to your non-monetary losses. A Edgewood traumatic brain injury lawyer can assign a monetary value to these losses so you can receive compensation. Non-economic damages you can recover include:
Pain and suffering
Mental anguish
Scarring and disfigurement
Loss of enjoyment of life
Note that all comatose patient cases are unique, and approximating the amount of money you can recover can be complicated. A Edgewood traumatic brain injury lawyer can help by guiding you and fighting for the compensation you qualify for.
---
Common Accident FAQs
What is The Cost of Hiring a Comatose Patients Lawyer Serving Edgewood?
Some people avoid seeking help from a lawyer because they think it will be too expensive. When you work with a lawyer from Isaacs & Isaacs Personal Injury Lawyers, you don't need to worry about any upfront fees or costs.
Our firm can work with you on a contingency-fee basis. This means we only receive a fee if we win your case. We also offer free case reviews, so you can speak with a member of our team about your case with no charge.
Build Your Case With A Top Rated Accident Lawyer
If you need immediate assistance with a vehicle accident or personal injury, call our team now at 
800-333-9999
 to begin your free case review and schedule an initial consultation to get legal advice. Our law firm represents injured victims across many categories. Some popular cases our accident attorneys handle include:
The Time Limit for Filing Your Comatose Patient Lawsuit in Edgewood
You must file a lawsuit within the state-mandated timeframe, called the statute of limitations. According to Ky. Rev. Stat. § 413.140(1), you have one year to file a lawsuit in Edgewood.
A lawyer from our firm can help you file your lawsuit on time. We'll take care of your paperwork and handle the lawsuit for you while you take care of your loved one.
---
Causes of Comas in Edgewood
Comatose refers to a state of prolonged unconsciousness. Comatose patients may rely on special equipment to stay alive, causing them to require consistent medical attention. According to StatPearls, factors such as high drug or alcohol intake and underlying illness can cause a patient to go into a coma. Traumatic brain injuries (TBI) are another common cause of comas.
Given that the brain dictates all the functions of the human body, its injury can lead to health problems such as a coma. Some instances can lead to brain injuries that may cause a coma. These include:
Slip and falls
Physical violence
Injuries from sporting activities
Traffic collisions
Medical malpractice
If another party was the cause of your loved one's injury, our comatose patients lawyer can investigate the details of your case.
---
Contact Our Firm for a Free Case Evaluation
Taking legal action against the party who harmed your loved one might seem stressful. Our firm can handle your claim or lawsuit while you focus on your loved one's recovery.
At Isaacs & Isaacs Personal Injury Lawyers, we have experience working with comatose patient cases. We will help you fight for the compensation you and your loved one deserve. We're here to fight your legal battles, so you don't have to.
To learn more about working with our Edgewood lawyers, call 1-800-333-9999 for your no-cost traumatic brain injury case review.