Begin Your Case With a Proven Wrongful Death Law Firm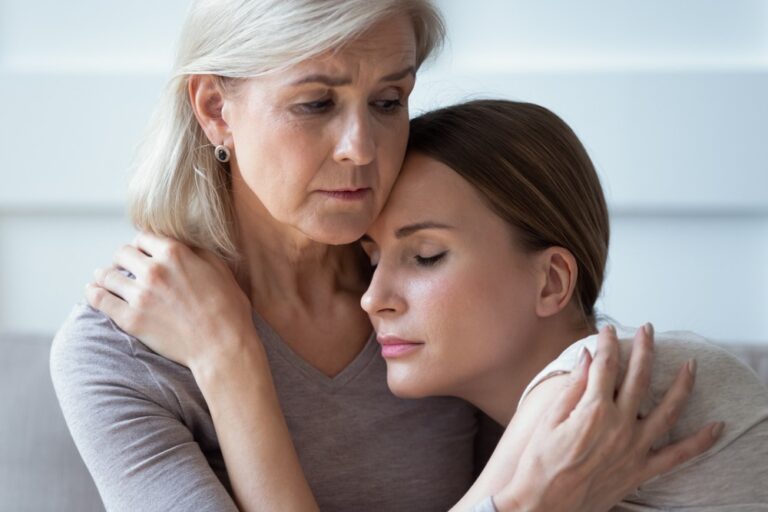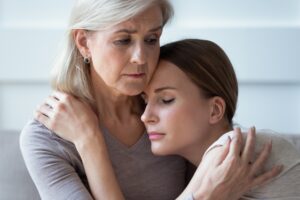 Losing a loved one causes immense pain to those left behind, and the pain is even worse if someone else's negligence, recklessness, or carelessness caused it. Unfortunately, people continue to lose their loved ones in accidents and other circumstances involving negligence, causing pain and losses to their beneficiaries. A Columbus wrongful death lawyer can help in such situations.
You can file a wrongful death claim if you feel you lost a loved one because of someone else's negligence or malice. Even though no amount of money can bring back a lost life, the compensation recovered can help you pay pending medical bills and safeguard you from the effects of your loved one's lost wages.
We charge no upfront fees for our legal services and only take payment if we secure monetary compensation on your behalf. Call us at 800-333-9999 at any time to speak to one of our dedicated Columbus wrongful death lawyers and set up a free consultation.
We Represent Injured Accident Victims Across Many Categories. Some Personal Injury Cases We Handle Include:
Accidents With Trucks or Commercial Vehicles
Injuries & Wrongful Death Involving Driver Negligence (cell phone use, DUI)
Accidents With Uninsured Motorists
Whiplash Injury Accidents
Airbag Deployment Accidents
Takata Air Bag Recalls
Motorcycle Accident Injuries
Ridesharing: Lyft & Uber Accidents
Bicycle Accident Injuries
Hit and Run Accidents
Pedestrians Hit By a Vehicle
Head-On Collisions
Rear-End Collisions
Spinal Cord Injuries
"They're great to me. Used them twice and positive results both times. I wouldn't hesitate to contact them again if needed."
---
Getting the Legal Perspective on Car Accidents – Audio Interview
Car accident lawyer Darryl Isaacs — The Hammer — sat down to address legal and safety considerations when injured from a car crash in a recent radio episode of "Ask The Hammer," the podcast exploring the legal matters that matter most. There are many elements at play when knowing what to do after a car accident. Listen to the episode directly below.
---
Our Accident Law Firm Will Get Started on Your Case Immediately By:
Listening to your story
Answering your questions
Advising you what to do next
Investigating the accident scene and all other evidence related to your claim
Reviewing medical records, police reports, and all documents
Determining which parties are liable for your injury
Meeting with insurance adjusters
Helping you file your claim
Demanding a just settlement for all of your medical treatment and damages
---
What Is a Wrongful Death Claim?
A wrongful death claim is a legal complaint that you can file if you feel you lost a loved one due to recklessness or negligence. Even though you may file a claim against someone who is also facing criminal prosecution for their actions, a wrongful death case is considered a civil suit.
Some of the losses you can seek compensation for in a wrongful death claim include lost companionship, funeral expenses, lost wages, and pain and suffering.
Possible Causes for Wrongful Deaths in Columbus
A wrongful death claim can result from any case of negligence that results in a fatality. Some of these may include:
Workplace accidents
Slip and falls
Dog bites
Premise liability incidents
Medical malpractice
Defective or dangerous products
Drunk, aggressive, or distracted driving that leads to a car accident
Are You Eligible to File a Wrongful Death Claim in Columbus?
According to Ohio Revised Code 2125.02, only the representative of the decedent's estate can file a wrongful death claim in Ohio. This is usually their spouse, parent, or adult child.
Deadlines for Filing a Wrongful Death Claim in Columbus
Ohio allows you two years from the time of your loved one's death to file a wrongful death lawsuit.
There might be some exceptions to applying this statute of limitations. Nevertheless, we strongly advise avoiding assumptions and filing your claim when you still have plenty of time.
Additionally, making a wrongful death claim as early as possible gives you and your lawyer time to collect as much evidence as possible. As time goes by, you might lose key witnesses or forget essential details that are relevant to your case.
Liability for Your Wrongful Death Claim
The person or company that shows negligence, recklessness, carelessness, or malice leading to the death of another person is responsible for compensating the victims. In most cases, the liable party's insurance company pays this compensation.
However, before a verdict is reached, you must prove that someone else caused the death of your loved one. As expected, proving this might not be easy, and you might want the assistance of a Columbus wrongful death lawyer.
Build Your Case With A Top Rated Accident Lawyer
If you need immediate assistance with a vehicle accident or personal injury, call our team now at 
800-333-9999
 to begin your free case review and schedule an initial consultation to get legal advice. Our law firm represents injured victims across many categories. Some popular cases our accident attorneys handle include:
---
How a Columbus Wrongful Death Lawyer Can Help
Hiring a wrongful death attorney may help you in the following ways:
Proving Negligence
For you to recover compensation for your wrongful death claim, you must provide evidence that establishes the following:
The at-fault party had an obligation to act with reasonable care.
The at-fault party breached that duty of care.
Their breach of duty of care caused your loved one's death.
You suffered psychological and financial losses due to the passing of your loved one.
When you are still grieving, proving all these factors on your own may be too overwhelming. However, a wrongful death lawyer knows exactly what's required to build a solid wrongful death case on your behalf.
Collecting Evidence
It might be hard for you to collect the evidence needed to create a solid case on your own. On the other hand, a lawyer has the resources and authority needed to gather evidence of your situation that shows you are entitled to compensation. This evidence might include:
Police reports
Testimonies from eyewitnesses
Photos and videos from the accident scene that led to the loss of your loved one
Documentation of the offender's previous criminal or negligent behavior
Your loved one's medical records and bills from before they passed away
Representing You in Negotiations and Trial
After gathering evidence and establishing who the liable party is, the next step is to negotiate with the responsible party's representatives. Usually, wrongful death claims are settled outside court, and there is no need to go to trial.
However, if your lawyer thinks the settlement offer is too low or the other party is dealing in bad faith, they might file a wrongful death lawsuit. Your attorney will be with you every step of the way.
How Legal Fees Work for a Wrongful Death Lawyer
You do not have to worry about the cost of hiring any of our wrongful death lawyers; we work on a contingency basis. That means we will not charge you any upfront fees or costs, and we only get paid if we manage to win or settle your case. If we do not recover compensation for you, you owe us nothing.
---
Where to Find a Columbus Wrongful Death Lawyer
At Isaacs & Isaacs Personal Injury Lawyers, we have recovered over $1 billion in settlements for our clients in Kentucky, Indiana, and Ohio. With over 400 years of combined legal experience, our lawyers are not afraid to take on anybody.
We have a mock courtroom at our Cherokee Rd. location in Louisville to help us prepare adequately for your case. We also have Spanish-speaking attorneys and paralegals to attend to our non-English-speaking clients.
---
Contact Isaacs & Isaacs Personal Injury Lawyers Today for Your Free Consultation
Call us today or contact us online for a free case review.
To learn more about working with our Columbus lawyers, call 800-333-9999 for your no-cost wrongful death case review.