Begin Your Case With a Proven Traumatic Brain Injury Law Firm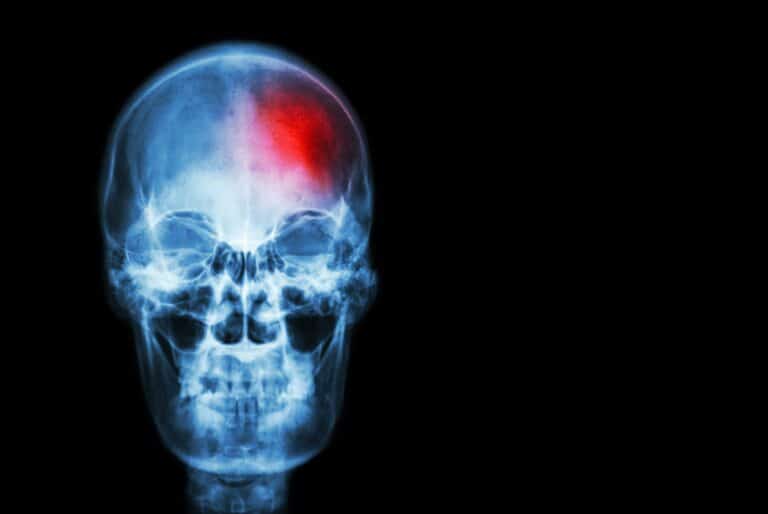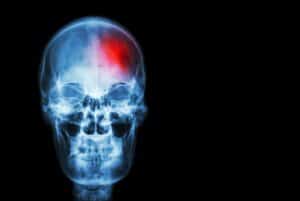 Brain hemorrhages, also known as brain bleeds or intracranial hemorrhages, can cause physical and emotional damage that can last a lifetime. You may be entitled to compensation if you or a loved one experienced a brain hemorrhage due to an accident.
Contact a Danville brain hemorrhage lawyer from Isaacs & Isaacs Personal Injury Lawyers to help you recover lost funds and expenses following an accident. We're happy to assist you every step of the way.
We charge no upfront fees for our legal services and only take payment if we secure monetary compensation on your behalf. Call us at 800-333-9999 at any time to speak to one of our dedicated Danville traumatic brain injury lawyers and set up a free consultation.
We Represent Injured Accident Victims Across Many Categories. Some Personal Injury Cases We Handle Include:
Accidents With Trucks or Commercial Vehicles
Injuries & Wrongful Death Involving Driver Negligence (cell phone use, DUI)
Accidents With Uninsured Motorists
Whiplash Injury Accidents
Airbag Deployment Accidents
Takata Air Bag Recalls
Motorcycle Accident Injuries
Ridesharing: Lyft & Uber Accidents
Bicycle Accident Injuries
Hit and Run Accidents
Pedestrians Hit By a Vehicle
Head-On Collisions
Rear-End Collisions
Spinal Cord Injuries
Sometimes an injury is not evident until much later. Even if you haven't suffered a catastrophic injury you still may need medical treatment. You should seek medical care immediately, even if you don't think you are badly hurt. Some severe injuries may not be immediately apparent. This is the best way to physically and legally protect yourself and your loved ones.
"Our daughters were involved in a serious car crash when a man ran a red light! Isaacs & Isaacs knew exactly what to say and exactly what to do for us! They are not only highly professional but also very sincere in wanting to help get our girls every dollar deserved! We will always be grateful to the team of The Hammer for being so wonderful during our time of need! Thank you from our family to your law firm."
---
Getting the Legal Perspective on Traumatic Brain Injuries – Audio Interview
Lawyer Darryl Isaacs — The Hammer — sat down to address legal and safety considerations of a traumatic brain injury in a recent radio episode of "Ask The Hammer," the podcast exploring the legal matters that matter most. There are many elements at play when knowing what to do after a traumatic brain injury. Listen to the episode directly below.
---
How a Lawyer Can Help Following a Brain Hemorrhage
Brain hemorrhages can cause a wide range of complications, including lost wages, medical fees, emotional difficulties, long-term disability, and even death.
Receiving compensation for brain hemorrhages can help you put your life back together. In some cases, you may be eligible to file a wrongful death claim or lawsuit. A personal injury lawyer can work with you throughout the process. Here's how they can help.
Proving Liability
During a personal injury claim, an attorney can help you identify a liable party and prove how their actions led to your injury. This is essential to winning your case.
There are four elements to proving negligence in a personal injury case:
Establishing a duty of care
Demonstrating how the defendant breach their duty
Showing how that breach resulted in your accident
Proving the accident resulted in damages to you
Collecting Evidence
Proving the defendant's liability hinges on collecting strong evidence. Reviewing police reports, gathering medical records, speaking with witnesses, and consulting with experts are all ways an attorney can collect evidence for your case.
Negotiating With Insurance
Dealing with insurance companies is a tricky undertaking. Many insurance providers are more interested in protecting their bottom line than ensuring you are fairly compensated. A Danville traumatic brain injury lawyer knows how to deal with these companies and their legal teams to fight for what you deserve in your brain hemorrhage case.
Our Accident Law Firm Will Get Started on Your Case Immediately By:
Listening to your story
Answering your questions
Advising you what to do next
Investigating the accident scene and all other evidence related to your claim
Reviewing medical records, police reports, and all documents
Determining which parties are liable for your injury
Meeting with insurance adjusters
Helping you file your claim
Demanding a just settlement for all of your medical treatment and damages
---
The Cost of a Brian Hemorrhage Attorney
We work on a contingency-fee-basis at Isaacs & Isaacs Personal Injury Lawyers, meaning we only accept payment if we win your case. We don't charge upfront fees or other costs to start your case.
Our priority is helping the victims of brain hemorrhages and their loved ones recover from the loss they have experienced. Your financial situation should never keep you from securing legal representation. You can always afford to hire a Danville Traumatic Brain Injury Lawyer with us.
---
Common Accident FAQs
What Are Brain Hemorrhages?
Also known as brain bleeds, brain hemorrhages are either bleeding between the brain tissue and the skull or bleeding throughout the brain tissue. There are five kinds of brain bleeds, named via the location of the bleed.
Epidural hemorrhage
Subdural hemorrhage
Subarachnoid hemorrhage
Intracerebral hemorrhage
Intraventricular hemorrhage
Brain hemorrhages disrupt the flow of blood and, therefore, oxygen flow to the brain. Most brain bleeds happen quickly, but in some cases, they can take a week or two to develop. Either way, they can cause severe brain damage.
Causes of Brain Hemorrhages
Several accidents or health issues can lead to a brain hemorrhage, including:
Head trauma or injury
Extremely high blood pressure
Liver disease
Brain tumor
Consumption of illicit drugs
While many of these causes are faultless, other causes can be linked to a liable party, which a brain hemorrhage lawyer from Isaacs & Isaacs Personal Injury Lawyers can help identify.
Build Your Case With A Top Rated Accident Lawyer
If you need immediate assistance with a vehicle accident or personal injury, call our team now at 
800-333-9999
 to begin your free case review and schedule an initial consultation to get legal advice. Our law firm represents injured victims across many categories. Some popular cases our accident attorneys handle include:
Statute of Limitations in Personal Injury Cases
The statute of limitations is the amount of time afforded to a party to file a lawsuit after an accident. For car accident injuries, Ky. Rev. Stat. § 304.39-230 states you have two years from the time of the accident to file a suit. Ky. Rev. Stat. § 413.140(1) gives you only one year for injuries resulting from any other type of accident.
There are exceptions to these statutes. A brain hemorrhage attorney can help you understand what statutes apply to your case and ensure that you file before the deadline. Collecting evidence takes time, so don't hesitate to consult with a Danville Traumatic Brain Injury Lawyer.
---
Isaacs & Isaacs Personal Injury Lawyers
Isaacs & Isaacs Personal Injury Lawyers has recovered over $1 billion in settlements for our clients. While we can't promise any financial compensation, what we can promise is a dedicated team with over 400 years of combined experience will be handling your case.
We have attorneys licensed in Kentucky, Indiana, Ohio, Nevada, Texas, and Illinois who are ready to take on your case. Language is not a barrier when working with Isaacs & Isaacs Personal Injury Lawyers. We have Spanish-speaking attorneys and paralegals to keep you informed and explain every part of the process.
---
Contact a Danville Brain Hemorrhage Lawyer Now
With a free consultation, an attorney at Isaacs & Isaacs Personal Injury Lawyers can help you create a legal game plan to recover financially and emotionally from your accident. By helping you identify damages, liable parties, and the total cost of pain and suffering, Isaacs & Isaacs Personal Injury Lawyers can provide you with the tools necessary to overcome your loss.
You deserve to recover and heal from your brain hemorrhage. Let our legal team take care of the rest and fight for your compensation.
To learn more about working with our Danville lawyers, call 1-800-333-9999 for your no-cost traumatic brain injury case review.