Begin Your Case With a Proven Truck Accident Law Firm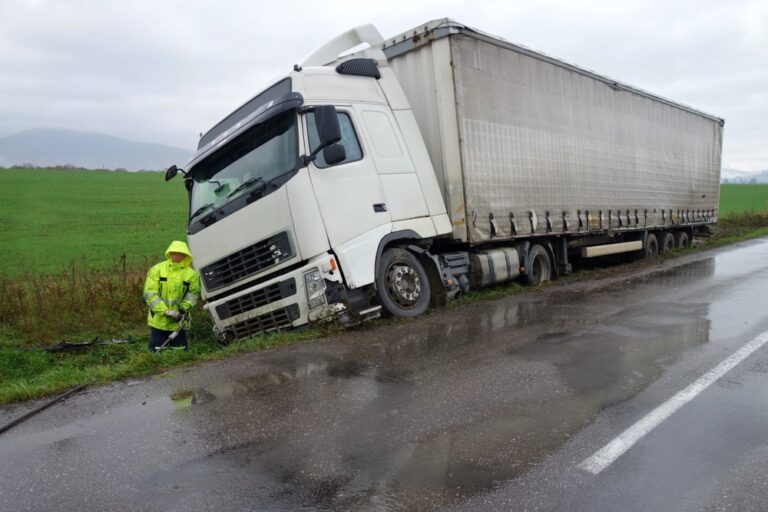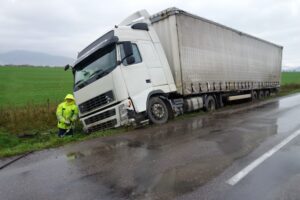 Our Westfield truck accident lawyer handles cases involving cargo trucks, semis, tractor-trailers, and other large commercial vehicles. The impact of a large truck on a passenger vehicle can be catastrophic. Often, those in the smaller car sustain devastating injuries. If a truck driver caused your crash, they or their employer could be liable for your damages.
You do not have to take on the trucking company or their lawyers and insurance agents on your own. We will stand by your side and help you pursue the compensation you need and deserve.
We charge no upfront fees for our legal services and only take payment if we secure monetary compensation on your behalf. Call us at 800-333-9999 at any time to speak to one of our dedicated Westfield truck accident lawyers and set up a free consultation.
We Represent Injured Accident Victims Across Many Categories. Some Personal Injury Cases We Handle Include:
Accidents With Trucks or Commercial Vehicles
Injuries & Wrongful Death Involving Driver Negligence (cell phone use, DUI)
Accidents With Uninsured Motorists
Whiplash Injury Accidents
Airbag Deployment Accidents
Takata Air Bag Recalls
Motorcycle Accident Injuries
Ridesharing: Lyft & Uber Accidents
Bicycle Accident Injuries
Hit and Run Accidents
Pedestrians Hit By a Vehicle
Head-On Collisions
Rear-End Collisions
Spinal Cord Injuries
Sometimes an auto accident injury is not evident until much later. Even if you haven't suffered a catastrophic injury you still may need medical treatment. You should seek medical care immediately, even if you don't think you are badly hurt. Some severe injuries may not be immediately apparent. This is the best way to physically and legally protect yourself and your loved ones.
" John came to our house and went over the legal part of it thoroughly and quickly, but he always made it more about us. I would recommend them to anybody because they're going to make sure that you're protected. It just always felt like we were dealing with family instead of a legal process."
---
Getting the Legal Perspective on Car Accidents – Audio Interview
Car accident lawyer Darryl Isaacs — The Hammer — sat down to address legal and safety considerations when injured from a car crash in a recent radio episode of "Ask The Hammer," the podcast exploring the legal matters that matter most. There are many elements at play when knowing what to do after a car accident. Listen to the episode directly below.
---
Our Attorneys Can Assist With a Variety of Truck Accident Injuries
There is usually no such thing as a "minor fender bender" involving a large truck. In a truck accident, smaller vehicles and their occupants are more likely to suffer extensive damages and severe injuries. In fact, according to the National Safety Council (NSC), 71 percent of large-truck accident fatalities are passenger vehicle occupants.
Our attorneys can help if you or your loved one sustained a serious or fatal injury, including:
Head injuries
Whiplash
Severe cuts or bruising
Back or neck injuries
Spinal injuries
Facial injuries
Broken, fractured, or crushed bones
Internal organ damage or bleeding
Loss of a limb
Our Accident Law Firm Will Get Started on Your Case Immediately By:
Listening to your story
Answering your questions
Advising you what to do next
Investigating the accident scene and all other evidence related to your claim
Reviewing medical records, police reports, and all documents
Determining which parties are liable for your injury
Meeting with insurance adjusters
Helping you file your claim
Demanding a just settlement for all of your medical treatment and damages
---
Our Lawyers Will Pursue Compensation From the At-Fault Party
We know how important your physical health and financial stability are to you. Therefore, we will work tirelessly to help you get the money you need to treat your injuries and compensate you for your losses. This may include awards for:
Medical care – Including doctor bills, hospital stays, surgeries, rehabilitation, medical equipment, and long-term and in-home health care
Lost wages – Including your back pay and loss of future earning capacity if you cannot return to work
Pain and suffering – Including awards for depression, scarring and disfigurement, paralysis, stress, mental anguish, loss of sleep, physical pain, and the inability to enjoy life in the same way as before your accident
Vehicle damages – Including vehicle repairs or the fair market value of your totaled car
Miscellaneous expenses – Including household services, transportation, and rental car fees, medical travel expenses, and any other out-of-pocket costs related to your accident
We can help you recover these damages via an insurance claim or personal injury lawsuit. You must pursue a lawsuit within the window allotted in Indiana's statute of limitations. According to IC § 34-11-2-4, in general, you have two years to file suit. Waiting too long could affect your chance of securing a fair settlement.
Indiana Wrongful Death Cases
Some states allow family members to file a wrongful death lawsuit; however, a representative of the deceased's estate must pursue action in Indiana. The estate can recover awards for medical treatment and funeral and burial expenses. Surviving family members may recover additional awards depending on their relationship to the deceased.
The statute of limitations for filing a wrongful death case is usually two years from your family member's time of death, according to IC § 34-23-2-1. If your loved one suffered a fatal injury, our accident lawyers can tell you more about seeking justice on their behalf.
---
Build Your Case With A Top Rated Accident Lawyer
If you need immediate assistance with a vehicle accident or personal injury, call our team now at 
800-333-9999
 to begin your free case review and schedule an initial consultation to get legal advice. Our law firm represents injured victims across many categories. Some popular cases our accident attorneys handle include:
---
Let Us Take Action for You in Westfield
The Isaacs & Isaacs Personal Injury Lawyers team has more than 400 years of combined experience helping injury victims across Indiana, Kentucky, and Ohio. Our Westfield truck accident lawyers can:
File your claim or lawsuit and communicate with the insurance companies and other parties on your behalf
Gather evidence proving negligence, including photographs, videos, eyewitness statements, and expert testimony
Manage your case paperwork and deadlines
Identify and pursue every dollar owed to you
Represent you during insurance negotiations or at civil trial if necessary
---
Truck Accident Causes and Liability
You should not have to suffer the financial burden of an accident you did not cause. Our team can investigate your truck accident and determine who is liable for your injuries. This could be the truck driver, the trucking company, the entity responsible for the cargo, or another negligent party.
Common causes of truck accidents include:
Driver error – Truck drivers and other motorists must obey traffic laws and operate their vehicles responsibly for their safety and the safety of others. Driver errors may include:

Speeding
Driving drowsy or sleeping at the wheel
Driving distracted
Following too closely
Failing to stop at a marked intersection
Making an improper turn
Drinking and driving
Driving under the influence of drugs
Driving without a commercial vehicle license (CMV) or valid state driver's license

Vehicle and equipment problems – You may have a case against a trucking company, vehicle manufacturer, or entity in charge of truck maintenance if one of the following vehicle issues contributed to your accident:

Faulty brakes
Blown tires
Engine problems
Airbag failure
Lack of proper safety equipment (such as underride guards)
Lack of routine truck maintenance
Failure to fix a known vehicle problem
Improperly attached truck trailer
Defective steering

Cargo issues – Your accident could be because of problems with the cargo if it was due to:

An overloaded truck
Shifting cargo
Improperly secured goods
Mishandling of dangerous cargo, such as chemicals or fuel

Violation of Federal Motor Carrier Safety Administration (FMCSA) guidelines – Because large trucks can pose a hazard to others on the road, drivers and trucking companies must adhere to regulations designed to increase safety, including:

Drive time limits
Vehicle size and weight limits
Mandatory driver drug and alcohol screenings
Background checks for drivers transporting hazardous materials
Mandatory vehicle inspections

Roadway issues – A public or private roadway owner could be liable for your accident if one of the following cause your crash:

Flawed road design
Poor maintenance, such as cracked surfaces or potholes
Lack of snow or ice removal
An unsafe work zone
Defective traffic lights
Obstructed road signs
---
Call an Isaacs & Isaacs Westfield Truck Accident Lawyer for a Risk-Free Consultation
To learn more about how we can help with your Hamilton County truck accident case, call our team for a free consultation. Our services cost you nothing upfront, and we only collect fees and costs if we win a settlement or verdict in your favor.
To learn more about working with our Westfield lawyers, call 1-800-333-9999 for your no-cost truck accident case review.