Begin Your Case With a Proven Truck Accident Law Firm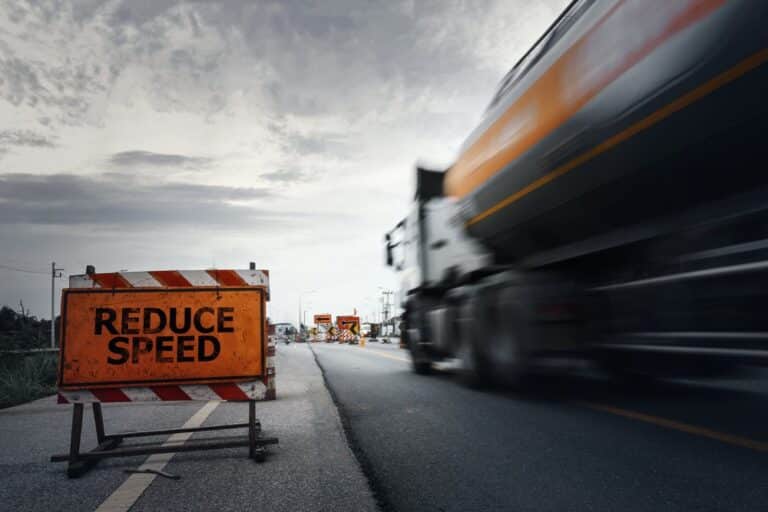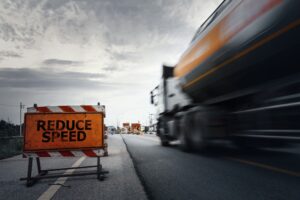 Because of their size and weight, semi-trucks pose major risks to other motorists when trucking accidents occur. These accidents may lead to property damage, extensive injuries, and even death. Those affected by truck accidents have the right to be compensated for their losses. Your Lexington Semi-Truck Accident Lawyer will help you gather the needed information for your case, answer your questions, and do all the required paperwork throughout the process.
We at Isaacs & Isaacs Personal Injury Lawyers have over 400 years of combined legal experience, and we've recovered over $2 billion in settlements for clients in Kentucky, Indiana, and Ohio. We fight to hold negligent parties liable for their actions while protecting the rights of truck accident victims.
We charge no upfront fees for our legal services and only take payment if we secure monetary compensation on your behalf. Call us at 800-333-9999 at any time to speak to one of our dedicated Lexington truck accident lawyers and set up a free consultation.
We Represent Injured Accident Victims Across Many Categories. Some Personal Injury Cases We Handle Include:
Accidents With Trucks or Commercial Vehicles
Injuries & Wrongful Death Involving Driver Negligence (cell phone use, DUI)
Accidents With Uninsured Motorists
Whiplash Injury Accidents
Airbag Deployment Accidents
Takata Air Bag Recalls
Motorcycle Accident Injuries
Ridesharing: Lyft & Uber Accidents
Bicycle Accident Injuries
Hit and Run Accidents
Pedestrians Hit By a Vehicle
Head-On Collisions
Rear-End Collisions
Spinal Cord Injuries
Sometimes an auto accident injury is not evident until much later. Even if you haven't suffered a catastrophic injury you still may need medical treatment. You should seek medical care immediately, even if you don't think you are badly hurt. Some severe injuries may not be immediately apparent. This is the best way to physically and legally protect yourself and your loved ones.
"It was a pleasure to have the Isaacs & Isaacs team to help me after being hit by a truck as I was walking to the market. They went above and beyond to help with all I went through!"
---
Getting the Legal Perspective on Car Accidents – Audio Interview
Car accident lawyer Darryl Isaacs — The Hammer — sat down to address legal and safety considerations when injured from a car crash in a recent radio episode of "Ask The Hammer," the podcast exploring the legal matters that matter most. There are many elements at play when knowing what to do after a car accident. Listen to the episode directly below.
---
Our Accident Law Firm Will Get Started on Your Case Immediately By:
Listening to your story
Answering your questions
Advising you what to do next
Investigating the accident scene and all other evidence related to your claim
Reviewing medical records, police reports, and all documents
Determining which parties are liable for your injury
Meeting with insurance adjusters
Helping you file your claim
Demanding a just settlement for all of your medical treatment and damages
---
What Contributes to Truck Wrecks in Lexington?
Most truck companies and drivers understand their obligation to other drivers on the roadway. However, some companies or drivers take shortcuts when it comes to safety. This leads to drivers violating traffic laws, which may cause risky conditions such as:
Improper loading of trucks, leading to load shifts
Driver fatigue and inattention due to long hours on the road
Poorly maintained trucks involving brakes, tires, and other mechanical malfunctions
Drunk driving or driving under the influence of drugs
Large blind spots, leading to lane-changing motor vehicle accidents
Driving too fast for current traffic or weather conditions
Reckless driving
Many other factors can also cause trucking accidents. Hence, a thorough investigation is crucial in identifying the cause of your crash and who is liable, whether it be a negligent driver, the trucking company, or even the truck manufacturer.
If you are involved in a trucking accident, contact our law firm immediately. Our experienced team of personal injury attorneys will work with you to get the compensation you deserve.
How Is Liability Determined?
Commercial truck drivers should drive safely and ensure their trucks are fully functional and well-maintained. However, drivers are not responsible for all truck accidents. In each situation, the responsibility could be on the truck driver, the trucking company, the maintenance and repair company, the loading company, the manufacturer of commercial vehicles, or even the driver of another vehicle.
In order to determine liability, an investigator must look into many different aspects of the accident. The following are just some examples of what might need to be examined:
The truck driver's background
Whether he was speeding or otherwise breaking the law
His medical history
Any previous accidents
The condition of his truck
The condition of any other vehicles involved
The type of cargo being transported
The weather conditions
Who else was injured in the crash
Who else was involved in the accident
Where the accident occurred
Why the accident happened
Was anyone drinking alcohol or using illegal drugs?
Were there any distractions?
Did the truck driver follow proper procedures before entering the highway?
Was the truck properly loaded?
Was the truck inspected prior to leaving the yard?
Was the truck repaired?
Was the truck maintained properly?
Was the truck equipped with adequate lighting?
Was the truck adequately insured?
Was the truck operator properly trained?
Was the truck driver fatigued?
Was the trucker distracted?
Was the truck overloaded?
Was the truck improperly driven?
Was the truck defective?
Was the truck manufactured effectively?
Your personal injury attorney will work hard to establish liability in your case and help you fight for maximum compensation. You may wish to contact your lawyer as soon as the accident occurs to preserve as much evidence as possible. Our Lexington truck accident lawyers will discuss your options so you can start pursuing financial compensation.
---
Common Truck Accident FAQs
What Is the Maximum Compensation I Can Recover From a Truck Accident?
You may claim various forms of damages from the responsible parties in the case of a commercial truck accident. Some relate to your car and personal property, such as:
Car repairs or replacement
The cost of a rental vehicle
Loss of personal items
Other property damage
Other damages involve physical, mental, and emotional injuries. These may include:
Current and future medical expenses
Loss of enjoyment of life
Loss of present and future wages
Pain and suffering
Wrongful death of a loved one, including burial and funeral expenses
Punitive damages
At Isaacs & Isaacs Personal Injury Lawyers, we are devoted to seeking fair compensation for all our clients. Our legal team can evaluate your claim and advise you on the proper steps to take.
What Is Personal Injury Protection Insurance?
Most drivers in Kentucky have personal injury protection (PIP) or no-fault insurance. If this is the case for you, you will first file a claim with your own insurance company after a truck accident.
However, if your medical bills exceed $1,000 or you experienced a broken bone or permanent or disfiguring bodily injuries in your accident, you have the right to file a claim with the at-fault party's insurance company or a lawsuit against them in hopes of recovering additional damages.
Build Your Case With A Top Rated Accident Lawyer
If you need immediate assistance with a vehicle accident or personal injury, call our team now at 
800-333-9999
 to begin your free case review and schedule an initial consultation to get legal advice. Our law firm represents injured victims across many categories. Some popular cases our accident attorneys handle include:
Filing a Truck Accident Insurance Claim or Lawsuit in Lexington
Our law firm can help you with any insurance claims or personal injury lawsuits you may need to file after a truck accident. Your legal team may help you by:
Visiting the accident scene as soon as you contact our office to gather all the necessary information and evidence
Appointing an accident reconstructionist to help evaluate and identify what transpired
Gathering information and evidence of the truck driver's history and the trucking company
Issuing a demand letter to the insurance company
Negotiating a settlement agreement with the insurance company
If negotiations fail, filing a lawsuit to help you fight for fair compensation
The Statute of Limitations
According to Ky. Rev. Stat. § 304.39-230, the statute of limitations for vehicle accidents in Kentucky is generally two years from the date of the accident, the victim's death, or the last PIP payment.
If you file a case after the required statute of limitations has expired, the court will likely dismiss it. Therefore, it is advisable to take legal action as soon as possible after the crash occurs. This will give your Lexington Semi-Truck Accident Lawyer plenty of time to gather evidence and build a strong case on your behalf.
---
Let Isaacs & Isaacs Personal Injury Lawyers Resolve Your Claim
Co-founded by Darryl Isaacs and his late father, Sheldon Isaacs, Isaacs & Isaacs Personal Injury Lawyers has been handling truck accidents and other personal injury incidents since 1993, helping many victims secure compensation for their losses.
Our law firm offers well-informed guidance, reliable case evaluations, and dedicated team members who can thoroughly investigate your case and help you get the justice you deserve.
If you have suffered severe injuries or a loved one passed away in a truck crash in Lexington, you deserve to have a personal injury lawyer on your side who will help you when you need them the most during your truck accident claim.
---
Se Habla Español
If you prefer to speak Spanish, we have Spanish-speaking attorneys and paralegals ready to assist you.
Contact Us Now for a Free Consultation
Our team works on a contingency basis and will cover all the necessary litigation costs, which means no payment is expected from you until we win or settle your case. To learn more about working with our Lexington lawyers, call 1-800-333-9999 for your no-cost truck accident case review.