Begin Your Case With a Proven Bicycle Accident Law Firm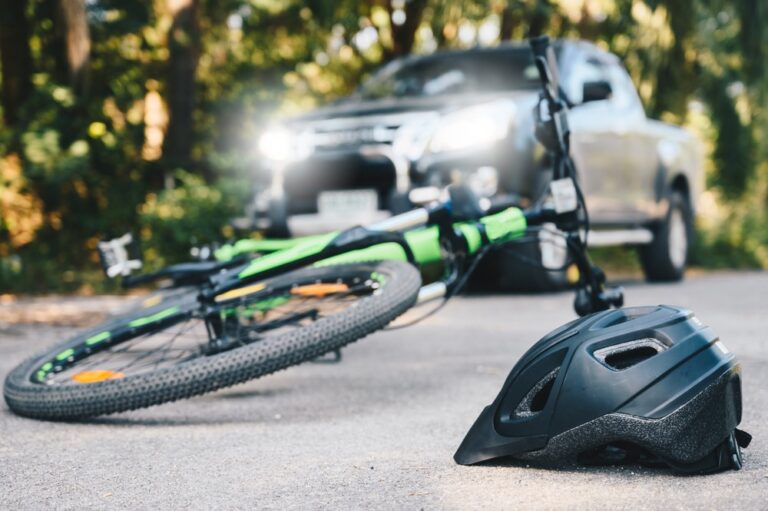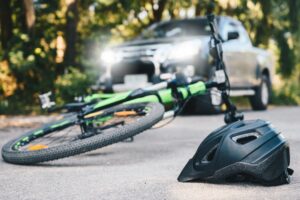 As energy costs rise, people increasingly turn to bicycles as a cheaper means of transportation while providing a fun way to stay in shape. However, riders are vulnerable out on the open roads. If you were in a bike accident, you know that injuries can be severe.
This is especially true if your safety equipment fails or you have an accident with a negligent motorist. Bicycle accidents can result in broken bones, head injuries, or death. If you were injured in an accident involving a careless driver, contact Bowling Green bicycle accident lawyer today for help.
We charge no upfront fees for our legal services and only take payment if we secure monetary compensation on your behalf. Call us at 800-333-9999 at any time to speak to one of our dedicated Bowling Green bicycle accident lawyers and set up a free consultation.
We Represent Injured Accident Victims Across Many Categories. Some Personal Injury Cases We Handle Include:
Accidents With Trucks or Commercial Vehicles
Injuries & Wrongful Death Involving Driver Negligence (cell phone use, DUI)
Accidents With Uninsured Motorists
Whiplash Injury Accidents
Airbag Deployment Accidents
Takata Air Bag Recalls
Motorcycle Accident Injuries
Ridesharing: Lyft & Uber Accidents
Bicycle Accident Injuries
Hit and Run Accidents
Pedestrians Hit By a Vehicle
Head-On Collisions
Rear-End Collisions
Spinal Cord Injuries
Sometimes an auto accident injury is not evident until much later. Even if you haven't suffered a catastrophic injury you still may need medical treatment. You should seek medical care immediately, even if you don't think you are badly hurt. Some severe injuries may not be immediately apparent. This is the best way to physically and legally protect yourself and your loved ones.
"They're great to me. Used them twice and positive results both times. I wouldn't hesitate to contact them again if needed."
---
Getting the Legal Perspective on Car Accidents – Audio Interview
Car accident lawyer Darryl Isaacs — The Hammer — sat down to address legal and safety considerations when injured from a car crash in a recent radio episode of "Ask The Hammer," the podcast exploring the legal matters that matter most. There are many elements at play when knowing what to do after a car accident. Listen to the episode directly below.
---
The Risks of Bicycling
While bicycling provides many benefits, it also has heightened risks. The Consumer Product Safety Commission states that bicycle riders throughout the country suffered 417,485 accidents that resulted in emergency medical treatment in 2019.
Risks you and other cyclists may have faced while riding a bike include:
Faulty maintenance: Properly maintaining your bicycle will ensure its longevity and reduce the risk of injury from falls. However, if a repair shop performed improper maintenance, they could be held liable for your injuries.
Colliding with other vehicles: While biking, drivers often fail to yield to cyclists when turning into traffic. A collision between a car and a cyclist can cause catastrophic injuries.
Being hit by a car: Cyclists face the same dangers as pedestrians. Drivers must watch for bicyclists, especially in residential areas.
Product defects: Products such as defective brakes, tires, or frames can cause severe injuries.
Defective design: Defective bike designs can lead to severe injuries or even death.
Being hit by a car making an improper turn or running a red light: Motorists who drive unsafe maneuvers around cyclists are at fault for causing collisions.
Colliding with careless cyclists: Often, other cyclists are negligent while riding their bikes, posing a danger to themselves and others.
Riding into potholes or onto loose gravel: Municipalities have an obligation to maintain their roads and sidewalks. These conditions can damage your bike's frame and wheels.
Contact us today to discuss your rights and legal options if you were injured in a bicycle accident caused by a negligent driver or another party. Our Bowling Green bicycle accident lawyer are experienced in handling cases like yours.
Our Accident Law Firm Will Get Started on Your Case Immediately By:
Listening to your story
Answering your questions
Advising you what to do next
Investigating the accident scene and all other evidence related to your claim
Reviewing medical records, police reports, and all documents
Determining which parties are liable for your injury
Meeting with insurance adjusters
Helping you file your claim
Demanding a just settlement for all of your medical treatment and damages
---
What to Do After a Bicycle Accident
If you were involved in a bicycle accident, there are several steps you should take after the incident:
Call the police and medical services.
Ask the driver for their contact information and insurance details if your accident involves another vehicle.
Ask witnesses to give you their contact information.
Take photos of the scene if you are well enough to do so.
Ask for a copy of the accident report from the responding police officer.
Do not post anything about your accident on social media. You might be tempted to share your experience with your friends, but the at-fault driver's attorney might use anything you post against you.
Common Bicycle Accident Injuries
The most common injury types include:
Head injury
Traumatic Brain Injury (TBI)
Broken bones
Soft tissue injuries
Spinal cord injuries
Brain damage
Internal organ damage and other internal injuries
We understand how devastating a bicycle accident can be. Therefore, if you have been injured in a bicycle accident, our lawyers can help you recover compensation for your losses. Contact us today for more information.
---
How Can You Reduce the Risk of Serious Injury?
Of course, you can't cut any risk to zero, but there are some things you can do to protect yourself when riding your bicycle.
Follow the bicycle regulations set by the Kentucky Department of Transportation.
Always wear a bicycle helmet. You are not required to wear a helmet in Kentucky, but you should always do so. Your helmet should meet the Consumer Product Safety Commission standard by law.
Wear high-visibility clothing.
If you are riding at night, ensure your front and rear lights are working. The law stipulates that they must be visible at least 500 feet away.
Keep both hands on the handlebars.
Ride as far to the side of the road as you safely can.
Never ride if you have had alcohol or taken drugs. Read your prescription drug side effects carefully.
Build Your Case With A Top Rated Accident Lawyer
If you need immediate assistance with a vehicle accident or personal injury, call our team now at 
800-333-9999
 to begin your free case review and schedule an initial consultation to get legal advice. Our law firm represents injured victims across many categories. Some popular cases our accident attorneys handle include:
Do You Need Legal Representation?
Ask yourself the following questions:
Do I understand the procedure? The legal system is complicated, and if you are unfamiliar with what you are doing, it may cause adverse effects on your case.
Am I an experienced negotiator? You will probably have to deal with insurance company representatives. These employees are seasoned operators who want to reduce your settlement amount.
Do I know how much I can claim? You can claim more than the cost of a new bicycle and emergency treatment. For example, you can ask for compensation for lost earnings, ongoing medical treatment, and pain and suffering. Pain and suffering are hard to quantify. The court can value it, but it should be part of your award package.
Do I have the time? Researching and presenting a solid case takes hours of preparation. You might feel that you have other things to concentrate on, especially if you are recovering from serious injuries.
If you are in any doubt about any of these questions, you should think about enlisting the help of professional representation, such as a Bowling Green bicycle accident lawyer.
---
Professional Legal Representation
In Bowling Green, residents who have suffered a bicycle accident, whether another road user is involved or not, can contact our offices. Founder, Darryl Isaacs, rejoices in the nickname "The Hammer." It's an apt name for a personal injury lawyer and his colleagues who protect the interests of their clients with fierce determination.
Our legal team has successfully represented bike accident injury victims over the years, winning over $2 billion in damages for our clients.
With a combined experience of over 400 years, we will guide you through the process step by step and keep you fully informed. Our personal injury lawyers enjoy building a bond with our clients and will do everything we can to help you achieve a successful outcome.
Many of these cases are settled out of court, but if you need to appear in the courtroom, we have a mock courtroom at our Cherokee Road location in Louisville.
Here, you can go through the likely procedure until you feel comfortable in a court setting. We even have Spanish-speaking attorneys and paralegals on hand if you feel more comfortable speaking Spanish when discussing your case.
---
Contact Isaacs & Isaacs Personal Injury Lawyers
Accidents of any kind are stressful. It can take a long time to recover from them fully, and you should take all the time you need. Making sure you have a legal team on your side to fight your case can be a great weight off your shoulders.
For two reasons, trying to bring your claim by yourself might be a bad idea. First, you might underestimate the amount you can claim. Second, using a Bowling Green bicycle accident lawyer from our team means you won't face legal expenses until your case is settled or won.
To learn more about working with our Bowling Green lawyers, call 1-800-333-9999 for your no-cost bicycle accident case review.