Begin Your Case With a Proven Car Accident Law Firm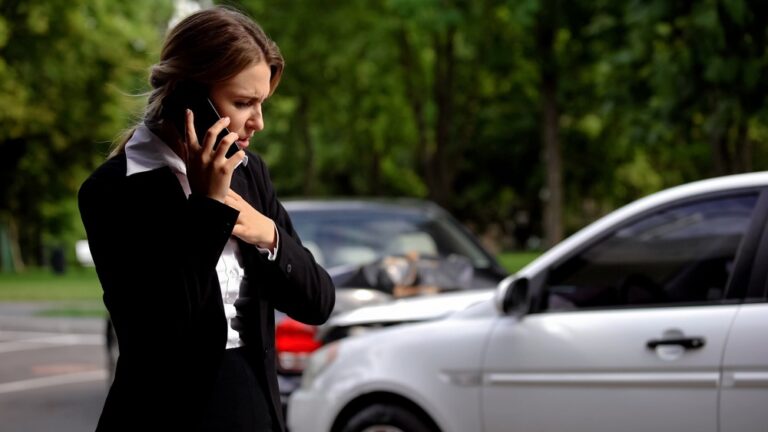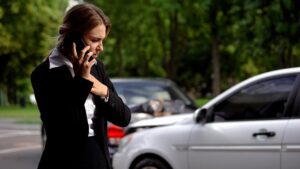 An automobile accident may leave you feeling confused about what to do next. You may begin to receive medical bills, phone calls from insurance claims adjusters, and concerns from your employer regarding your ability to return to work. A Kettering car accident lawyer from Isaacs & Isaacs Personal Injury Lawyers can support you in the aftermath of your car accident.
We charge no upfront fees for our legal services and only take payment if we secure monetary compensation on your behalf. Call us at 800-333-9999 at any time to speak to one of our dedicated Kettering car accident lawyers and set up a free consultation.
We Represent Injured Accident Victims Across Many Categories. Some Personal Injury Cases We Handle Include:
Accidents With Trucks or Commercial Vehicles
Injuries & Wrongful Death Involving Driver Negligence (cell phone use, DUI)
Accidents With Uninsured Motorists
Whiplash Injury Accidents
Airbag Deployment Accidents
Takata Air Bag Recalls
Motorcycle Accident Injuries
Ridesharing: Lyft & Uber Accidents
Bicycle Accident Injuries
Hit and Run Accidents
Pedestrians Hit By a Vehicle
Head-On Collisions
Rear-End Collisions
Spinal Cord Injuries
Sometimes an auto accident injury is not evident until much later. Even if you haven't suffered a catastrophic injury you still may need medical treatment. You should seek medical care immediately, even if you don't think you are badly hurt. Some severe injuries may not be immediately apparent. This is the best way to physically and legally protect yourself and your loved ones.
"John came to our house and went over the legal part of it thoroughly and quickly, but he always made it more about us. I would recommend them to anybody because they're going to make sure that you're protected. It just always felt like we were dealing with family instead of a legal process."
---
Getting the Legal Perspective on Car Accidents – Audio Interview
Car accident lawyer Darryl Isaacs — The Hammer — sat down to address legal and safety considerations when injured from a car crash in a recent radio episode of "Ask The Hammer," the podcast exploring the legal matters that matter most. There are many elements at play when knowing what to do after a car accident. Listen to the episode directly below.
---
What Does It Cost to Hire a Car Accident Lawyer in Kettering?
It's natural to be concerned about hiring a lawyer. Finances will be tight, especially considering medical bills, car damages, and the trauma you are trying to recover from.
At Isaacs & Isaacs Personal Injury Lawyers, we won't charge you anything until you win or settle your case.
You may be thinking that you will earn more money if you do not hire a lawyer to help following your car accident, but this is not entirely true.
Suppose you aren't familiar with legal affairs and insist on going up against your insurance companies and the at-fault party by yourself. In that case, you will most likely obtain minimal compensation, if any at all.
A skilled Kettering car accident attorney knows the ins and outs of the law. You can ensure that our attorneys will go to great lengths to ensure you receive the most suitable reimbursement for your losses and damages.
Our help will allow you to concentrate on your rehabilitation while handling all the complicated legal issues.
Our Accident Law Firm Will Get Started on Your Case Immediately By:
Listening to your story
Answering your questions
Advising you what to do next
Investigating the accident scene and all other evidence related to your claim
Reviewing medical records, police reports, and all documents
Determining which parties are liable for your injury
Meeting with insurance adjusters
Helping you file your claim
Demanding a just settlement for all of your medical treatment and damages
---
What Should I Do After a Car Accident?
You may need to take several crucial steps to preserve your rights after an automobile accident. Some of these processes begin right at the accident site.
Seek Medical Attention
See a doctor immediately for an assessment, even if you feel fine. From the events of your crash, shock may set in and desensitize you to injuries you may have sustained.
Gather Evidence
You don't have to collect every facet of information but acquiring a few pieces of evidence might save you a lot of time later. For example, you can take photos of the damage to your vehicle or ask witnesses for their contact info.
Don't Admit Fault
Even if they are unclear if they should, some individuals tend to accept a portion of the responsibility or apologize right after an accident. They do this purely out of great concern for the circumstance, not because they genuinely believe to be at fault.
While your apology may appear to be a good thing morally, the at-fault person's attorney can exploit it to turn the tide against you in court.
Don't Sign Any Documents
If the documentation isn't from a police officer on the scene or similar, don't sign it. If your insurance company or the at-fault driver's insurance company approaches you with an offer, don't accept it until your attorney has evaluated it. They're eager to make you sign so that you'll be satisfied with the minimum settlement.
Contact a Kettering Car Accident Lawyer
A lawyer can better defend your rights throughout the legal process after your accident. They'll be able to keep track of your records and arrange all of your medical information, witness statements, and accident photographs to create a clear picture of the damages and losses you sustained.
Build Your Case With A Top Rated Accident Lawyer
If you need immediate assistance with a vehicle accident or personal injury, call our team now at 
800-333-9999
 to begin your free case review and schedule an initial consultation to get legal advice. Our law firm represents injured victims across many categories. Some popular cases our accident attorneys handle include:
---
How Am I Eligible to Receive Compensation?
Victims of Kettering vehicle accidents and their families have legal rights to compensation for their injuries and losses. When it comes to damages, Ohio law recognizes a wide range of them in vehicle accident cases.
Economic and non-economic losses are the two primary damages recognized by the law.
Economic Damages
Economic damages pay an automobile accident victim for expenditures directly related to the accident and injuries. They typically consist of the following:
Incurred medical bills, both paid and unpaid
Injuries that have resulted in a loss of income or a chance to work
Costs of chronic or long-term care and therapies
Home renovations and assistive medical devices
Wages lost due to time away from work while healing
Non-Economic Damages
Non-economic damages compensate a vehicle accident victim for intangible injuries that are difficult to quantify. Regardless, they still place a heavy burden on the victims. These can include:
Emotional suffering and mental trauma caused by the injuries
Suffering personal relationship damages. A few instances include loss of companionship with a loved one and adverse effects on a parent-child relationship.
Having a negative influence on one's quality of life. For example, victims may no longer be physically capable of partaking in hobbies or playing with their kids/grandkids.
Is There a Time Limit on Filing a Personal Injury Claim?
With few exceptions, you must file your personal injury claim within two years after "the cause of action accrues," according to Ohio Revised Code 2305.10 (A). This means you have two years from the date of your injury to file a claim.
Of course, you should not stroll into an Ohio personal injury attorney's office the day before the statute of limitations in your case ends. You should submit a claim within two years of the day you were hurt–it's best to do so quickly.
Contacting a knowledgeable Kettering personal injury lawyer as soon as possible might be a decisive factor in determining the amount of compensation you may be able to receive.
---
Has Anybody Else Benefited from Isaacs & Isaacs Personal Injury Lawyers?
Isaacs & Isaacs Personal Injury Lawyers have helped numerous victims obtain the highest possible compensation based on their circumstances.
We've successfully created solid cases that have allowed our clients to regain control of their financial situations following their involvement in a car accident.
---
We're Ready to Hear From You
Nobody can reverse an accident. However, we can relieve some of your pain through compensation. Before your deadline comes, it's best to contact Isaacs & Isaacs Personal Injury Lawyers to get started on your case.
To learn more about working with our Kettering lawyers, call 800-333-9999 for your no-cost car accident case review.