Begin Your Case With a Proven Bicycle Accident Law Firm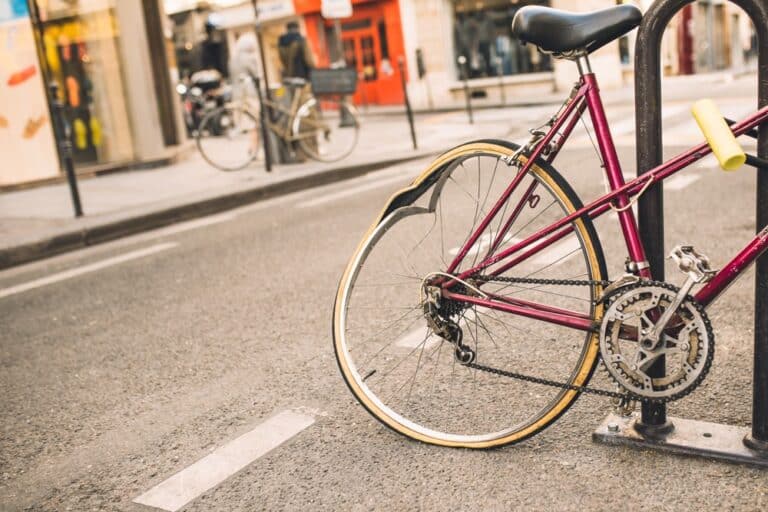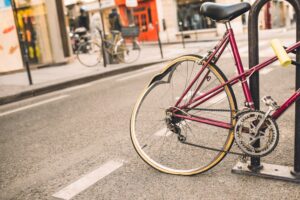 Bicycles present unique challenges and risks while sharing the road with trucks, cars, and motorcycles. According to the Centers for Disease Control and Prevention, cyclists have a higher risk of injury and death when involved in accidents compared to motor vehicle drivers. This is because they are more exposed to risks and have fewer protective measures. If you were recently a victim of a bicycle accident in Murray, it might be best to consider hiring a Murray bicycle accident lawyer to help you claim compensation.
A bicycle accident lawyer knows how to navigate such claims and helps you through all stages.
We charge no upfront fees for our legal services and only take payment if we secure monetary compensation on your behalf. Call us at 800-333-9999 at any time to speak to one of our dedicated Murray bicycle accident lawyers and set up a free consultation.
We Represent Injured Accident Victims Across Many Categories. Some Personal Injury Cases We Handle Include:
Accidents With Trucks or Commercial Vehicles
Injuries & Wrongful Death Involving Driver Negligence (cell phone use, DUI)
Accidents With Uninsured Motorists
Whiplash Injury Accidents
Airbag Deployment Accidents
Takata Air Bag Recalls
Motorcycle Accident Injuries
Ridesharing: Lyft & Uber Accidents
Bicycle Accident Injuries
Hit and Run Accidents
Pedestrians Hit By a Vehicle
Head-On Collisions
Rear-End Collisions
Spinal Cord Injuries
Sometimes an auto accident injury is not evident until much later. Even if you haven't suffered a catastrophic injury you still may need medical treatment. You should seek medical care immediately, even if you don't think you are badly hurt. Some severe injuries may not be immediately apparent. This is the best way to physically and legally protect yourself and your loved ones.
"It was a pleasure to have the Isaacs & Isaacs team to help me after being hit by a truck as I was walking to the market. They went above and beyond to help with all I went through!"
---
Getting the Legal Perspective on Car Accidents – Audio Interview
Car accident lawyer Darryl Isaacs — The Hammer — sat down to address legal and safety considerations when injured from a car crash in a recent radio episode of "Ask The Hammer," the podcast exploring the legal matters that matter most. There are many elements at play when knowing what to do after a car accident. Listen to the episode directly below.
---
Murray Bicycle Laws
Several laws and regulations govern the use of bicycles in Murray, Kentucky. It's crucial to know these bicycle laws and your legal rights, especially after an accident. According to the Kentucky Department of Transportation, some of these laws include:
The rights to operate like any other motor vehicle
Riding upon the right side of the highway or veering off when necessary
Using bike lanes unless avoiding a hazard, preparing for a left turn, passing a slower vehicle, or any other reasonable circumstance
Slowing down and coming to a stop at traffic and stop signs
Signaling when coming to a stop
Exercising care when passing a vehicle
Using only brakes and a bell or horn and not whistles or sirens
Having a rear red reflector or red light and front white light when riding at night
Avoiding clinging to a motor vehicle, even at low speeds
It's advisable to work with a lawyer who is familiar with Murray's bicycle laws. Your attorney will help you understand the law, including local and state regulations, the rules for motorists concerning bicycles, and your rights as a cyclist.
Our Accident Law Firm Will Get Started on Your Case Immediately By:
Listening to your story
Answering your questions
Advising you what to do next
Investigating the accident scene and all other evidence related to your claim
Reviewing medical records, police reports, and all documents
Determining which parties are liable for your injury
Meeting with insurance adjusters
Helping you file your claim
Demanding a just settlement for all of your medical treatment and damages
---
Common Causes of Bicycle Accidents
Bicycle accidents can occur due to several reasons. While some of these accidents occur due to a vehicle driver's negligence, others happen due to a cyclist's negligence and may not involve a motor vehicle. The causes of these accidents include:
Cyclists being struck by a motorist in a rear or sideswipe collision
Bicycle parts or equipment malfunction
Motor vehicle drivers attempting to pass cyclists on the road without enough room or following them too closely
Poor weather conditions, such as poor visibility due to snow, rain, and fog, make cyclists invisible
Improper maintenance of sidewalks and walkways lead to significant gaps, potholes, and cracks on the pavement, leaving motorists vulnerable
Motorists pulling out from a parking lot, alleyway, driveway, or street into the path of a cyclist
Road debris and wet pavement can cause a cyclist to lose control of their bicycle
Vehicle passenger or driver suddenly opening a door in front of a cyclist, striking them with the door or forcing them into the traffic
Speeding, which affects the driver's ability to stop in time
Weaving through traffic or unsafe lane changes
Distracted or intoxicated driving
The cause of the accident will determine the liable party. The responsible party can be a government entity, property owner, driver, or private company in a bicycle accident. A lawyer can work with experts to investigate the accident's cause and determine the liable party. A lawyer can file a claim or a lawsuit against the responsible party or parties for compensation.
---
What to Do After a Bicycle Accident
If you are in a bike accident due to negligence, you may have a right to claim compensation. To protect your rights and build a strong case, you must know what to do immediately after the accident.
Take the following steps:
Call 911: Call the police after an accident, regardless of who is at fault or the accident's severity. The police play a massive role in the accident scene and the claim. At the scene, the police will gather critical evidence and help determine fault. Calling the police and reporting the accident is the only way of getting a police report, which is a vital piece of evidence in your case.
Gather Evidence at the Scene: Suppose your injuries aren't severe, and you can move around. In that case, you should take pictures of the scene, damages to property, and your injuries. It would help if you also collected driver's insurance, contact, and witness information. If you sustain severe injuries, the police will collect such information and interview witnesses and drivers.
Call Your Insurer: Though you may not have motor vehicle insurance unless you also own a vehicle, you can call your medical insurance to know if your policy coverage can offset the initial medical cost as you process your claim.
Go to the Hospital: If the accident is severe, chances are that you will be attended to by the EMT and taken to a hospital. If this is not the case, you should get yourself checked out immediately. Some injuries stay hidden until much later after the accident. The only way to prove that such injuries are due to the accident is by visiting a doctor as soon as possible.
Consider Calling a Lawyer: Bicycle accident claims can be challenging to process. As such, it may be best to work with a bicycle accident lawyer to protect your claim. A lawyer can advise you on what to do and process your claim. If negotiations aren't successful, a lawyer can also represent you in court.
After the accident, remember to record your injuries and the effect of the accident on your life. Maintain correct medical records and expenses related to your injuries. A lawyer can use this information to prove your claim and value it.
Build Your Case With A Top Rated Accident Lawyer
If you need immediate assistance with a vehicle accident or personal injury, call our team now at 
800-333-9999
 to begin your free case review and schedule an initial consultation to get legal advice. Our law firm represents injured victims across many categories. Some popular cases our accident attorneys handle include:
---
Contact Isaacs & Isaacs Personal Injury Lawyers for a Free Case Review
If you or a loved one was recently in a bicycle accident, it might be best to hire a bicycle accident lawyer in Murray and allow them to negotiate with insurance companies or represent you as you focus on healing after the accident.
We are ready to handle your claim at Isaacs & Isaacs Personal Injury Lawyers and get you the best outcome. Call us today for a free case review.
To learn more about working with our Murray lawyers, call 1-800-333-9999 for your no-cost bicycle accident case review.