Begin Your Case With a Proven Personal Injury Law Firm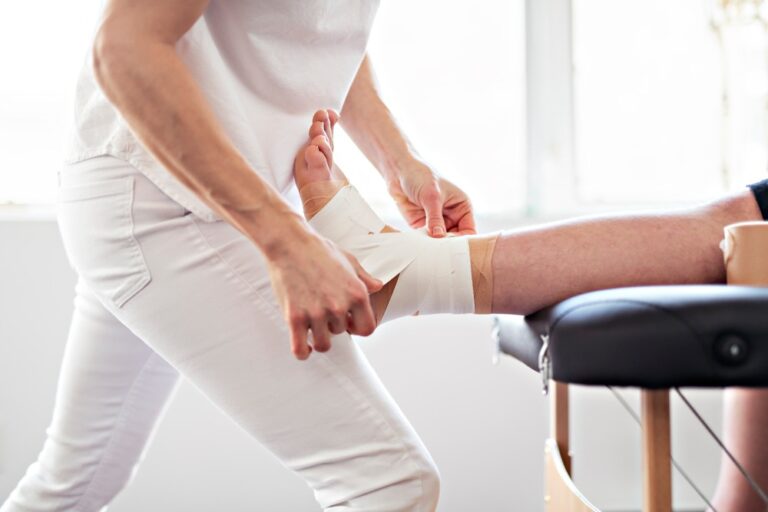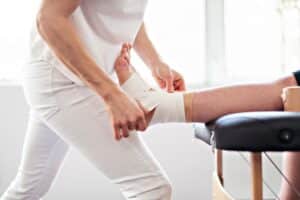 When you suffer a serious injury in an accident, you need someone who will fight for your right to compensation and win. You can count on a Louisville personal injury lawyer from Isaacs & Isaacs to advocate for you and/or your loved ones.
Our experienced personal injury attorneys advocate for injured claimants throughout Louisville and Jefferson County. They will do everything possible to resolve your situation, whether that involves filing a claim or a lawsuit.
If you have been injured in an accident in or around Louisville, don't wait to speak to a lawyer.
We charge no upfront fees for our legal services and only take payment if we secure monetary compensation on your behalf. Call us at 800-333-9999 at any time to speak to one of our dedicated Louisville personal injury lawyers and set up a free consultation.
We Represent Injured Accident Victims Across Many Categories. Some Personal Injury Cases We Handle Include:
Accidents With Trucks or Commercial Vehicles
Injuries & Wrongful Death Involving Driver Negligence (cell phone use, DUI)
Accidents With Uninsured Motorists
Whiplash Injury Accidents
Airbag Deployment Accidents
Takata Air Bag Recalls
Motorcycle Accident Injuries
Ridesharing: Lyft & Uber Accidents
Bicycle Accident Injuries
Hit and Run Accidents
Pedestrians Hit By a Vehicle
Head-On Collisions
Rear-End Collisions
Spinal Cord Injuries
Sometimes an auto accident injury is not evident until much later. Even if you haven't suffered a catastrophic injury you still may need medical treatment. You should seek medical care immediately, even if you don't think you are badly hurt. Some severe injuries may not be immediately apparent. This is the best way to physically and legally protect yourself and your loved ones.
"John came to our house and went over the legal part of it thoroughly and quickly, but he always made it more about us. I would recommend them to anybody because they're going to make sure that you're protected. It just always felt like we were dealing with family instead of a legal process."
---
Getting the Legal Perspective on Personal Injury – Audio Interview
Car accident lawyer Darryl Isaacs — The Hammer — sat down to address legal and safety considerations when injured from a car crash in a recent radio episode of "Ask The Hammer," the podcast exploring the legal matters that matter most. There are many elements at play when knowing what to do after a car accident. Listen to the episode directly below.
---
Our Louisville Personal Injury Lawyers Help Injured Claimants with All Types of Accidents
In our 20+ years of service, we've recovered financial compensation for clients injured due to:
Truck accidents
Motorcycle accidents
Bus accidents
Bicycle and pedestrian accidents
Dog bites
Rideshare accidents (including Uber and Lyft)
Self-driving car accidents
We also manage wrongful death cases for grieving families. If you lost a loved one, we are deeply sorry for your loss. While financial compensation cannot alleviate your emotional pain, it can help alleviate your financial burden and allow you to grieve in peace.
Our Accident Law Firm Will Get Started on Your Case Immediately By:
Listening to your story
Answering your questions
Advising you what to do next
Investigating the accident scene and all other evidence related to your claim
Reviewing medical records, police reports, and all documents
Determining which parties are liable for your injury
Meeting with insurance adjusters
Helping you file your claim
Demanding a just settlement for all of your medical treatment and damages
---
Why Partner with a Louisville Personal Injury Lawyer?
For more than 28 years, our personal injury attorneys have fought against uncooperative insurance companies and the people they represent. To date, we have recovered more than $2 billion in damages, including these outcomes:
We recovered$10 million for a decedent's family after he passed away following a serious head-on truck collision.
We recovered$1.4 million from a motorcycle rider who suffered lifelong injuries after corrugated piping fell off a commercial vehicle into the motorcyclist's path.
We secured an a$1 million settlement after a speeding motorist struck our client and caused several serious injuries.
Isaacs & Isaacs is also part of the Million-Dollar Advocates Forum. This prestigious group only admits lawyers who have recovered millions of dollars in damages. This is what makes our personal injury law firm so exclusive!
Admission is extremely limited; fewer than one percent of personal injury lawyers are members.
Compensation May Cover the Following Personal Injury-Related Losses
The compensation you can recover depends on your injury and losses. However, common damages we recover include:
Past and future healthcare expenses
Lost wages, tips, bonuses, and benefits
Pain and suffering
Disability
Scarring and disfigurement
Property damage expenses (such as repairing your car)
Transportation costs
Childcare costs
If you lost a loved one, financial recovery could pay for:
Funeral expenses, including embalming, cremation, and burial
Your loved one's lost income
Your loved one's pain and suffering
Loss of consortium, parental guidance, and household benefits
Click to contact our Louisville Personal Injury Lawyers today
---
Common Personal Injury FAQs
What Should I Do After Getting Hurt in Louisville?
You can do a few things to help your personal injury claim. To promote your case's outcome, and we start the necessary legal action, we suggest:
Seeking medical attention
Following through with your treatment plan
Keeping all documents, photos, videos, and correspondence related to your case
Referring the insurance company to your lawyer
Determining who the responsible party is
Directing all communications to our legal team
We can provide other case-specific recommendations once we hear your story.
What Types of Cases Do Our Louisville Injury Attorneys Handle?
We are proud to serve the people of Kentucky and Indiana. Our office is located just outside of downtown Louisville, KY. If you live in the area, please stop by and say hello.
Our practice areas include:
Personal Injury
Wrongful Death
Medical Malpractice
Product Liability
Automobile Accidents
Defective product
Birth injuries
Negligent actions
Nursing home abuse
Dog Bites
Slip & Fall Accidents
Trucking Accidents
Workers Compensation
Motorcycle Accidents
Pedestrian Accidents
Premises Liability
Construction Accidents
Boating Accidents
In addition to representing personal injury victims in court, we help them recover maximum compensation for medical bills, lost wages, pain, suffering, and emotional distress.
Build Your Case With A Top Rated Accident Lawyer
If you need immediate assistance with a vehicle accident or personal injury, call our team now at 
800-333-9999
 to begin your free case review and schedule an initial consultation to get legal advice. Our law firm represents injured victims across many categories. Some popular cases our accident attorneys handle include:
We Encourage You to Act within the State-Mandated Deadline
Kentucky, like every other state, has a civil statute of limitations. This deadline limits how long you have to file a lawsuit, and it generally starts from the date of your injuries.
You usually have one year to file your personal injury or wrongful death lawsuit.
Some factors may toll, extend, or shorten this timeframe.
Failure to file your personal injury lawsuit within this period can eliminate your right to compensation.
Your Louisville personal injury attorneys will file your lawsuit on time and do what is necessary to prevent unnecessary delays.
Louisville Personal Injury Lawyer
Injuries happen unexpectedly, and sometimes they can turn into major setbacks. When victims and their loved ones experience such situations, they don't just have to deal with their injuries; they also have to cope with a significant financial burden. They might even lose their jobs because of it. This is why we are here to help when our clients need us.
We understand how important it is for people to recover financially after suffering a serious accident. Our goal is to ensure you receive fair compensation for your losses.
Our law firm offers free consultations and affordable rates. We know what it takes to put food on the table and pay rent. So, contact us today if you're looking for a personal injury lawyer in Louisville, KY.
What Is a Personal Injury Lawyer and How Are They Different From Other Lawyers?
An injury lawyer helps people hurt because of another person's negligence. Personal injury lawyers know how to investigate claims and understand the legal process of filing a personal injury lawsuit. In addition, injury attorneys know how to negotiate settlements.
A personal injury attorney must pass a state bar examination and complete continuing education requirements in order to practice law. This includes taking courses on medical malpractice, product liability, and insurance issues.
Personal injury lawyers often work for large firms. These firms handle cases throughout the United States. Some even represent clients outside the United States.
Injury attorneys do not charge upfront fees. Instead, they bill clients according to the amount of recovered money. This is referred to as a "contingency fee basis".
The largest portion of an injury lawyer's income comes from contingency fee agreements. Under these contracts, the lawyer receives a percentage of the settlement or verdict.
---
Proving Negligence in Louisville Personal Injury Cases
Negligence cases require a great deal of investigation before trial. They are complicated because you cannot just go into court and say, "I'm negligent." You must prove it. This requires gathering evidence, interviewing witnesses, analyzing data, and researching. In addition, there are many types of negligence claims, including medical malpractice, car accidents, slip and fall injuries, product liability, nursing home abuse, wrongful death claims, construction defects, premises liability, dog bites, etc. Each type of claim requires a unique set of facts and circumstances. A personal injury lawyer can help you gather the information needed to make a strong case.
---
Our Louisville Personal Injury Attorneys Will Pursue the Best Possible Outcome
When you entrust your claim to our personal injury and car accident lawyers in Louisville, you can expect us to:
Investigate Your Case
To succeed, your case needs evidence, such as the following:
The accident or police report
Your injury-related invoices and receipts to recover medical expenses
Information from your doctor
Eyewitness testimony
Statements from accident reconstruction specialists
Photos of your injuries and the accident scene
We will obtain all the evidence your personal injury case needs to succeed. As such, we may find and use other information than what's listed above.
Identify and Calculate Your Losses
We want to recover the full cost of your injury-related losses. To do this, we must calculate their values. Some damages, such as healthcare expenses, come with tangible documentation, like billing statements.
Other damage values aren't as straightforward. For instance, the cost of your non-economic damages may depend on your:
Age
Mobility
Working ability
Emotional state
Missed time from work
Relationships
Mental health
File Your Insurance Claim
Dealing with the insurance company can be difficult. It may use what you say against you, undervalue your claim, or delay paying out on your claim in hopes that you will accept a very low settlement offer.
To protect your right to compensation, our team will do the following for you:
File your case paperwork
Abide by all filing deadlines
Manage communications with the claims adjuster
Give the insurance company the information it needs
Send your demand letter
Negotiate what you need
The insurance company may ask you to give a recorded statement. You don't have to give one––and doing so does not help your situation. If the insurer asks for a recorded statement, consult your Louisville personal injury lawyer.
File Your Civil Lawsuit
Filing a wrongful death or personal injury lawsuit can be complicated. It requires more paperwork than you'd imagine. Filling out forms and abiding by certain deadlines can be taxing – especially while you're recovering from serious injuries.
This is where our injury team comes in. You don't have to worry about filing a lawsuit with a Kentucky personal injury lawyer from Isaacs & Isaacs on your side. We will do everything your lawsuit requires, from its initial filing to its final verdict.
---
Begin Your Free Case Review with Isaacs & Isaacs Personal Injury Lawyers
We're not your average law firm––and our five-star rating on Google Reviews attests to that. When you're ready to explore your legal options, call our Lousiville personal injury lawyers for a free case review. Se Habla español.
To learn more about working with our Lousiville lawyers, call 1-800-333-9999 for your no-cost personal injury case review.