Begin Your Case With a Proven Bicycle Accident Law Firm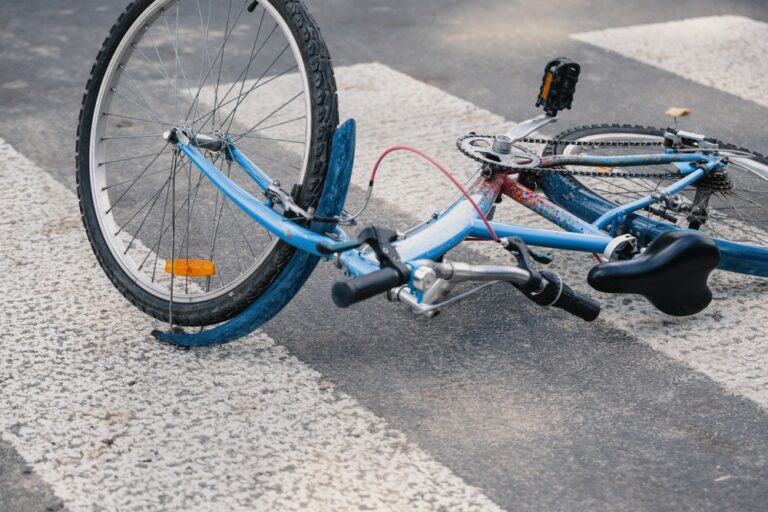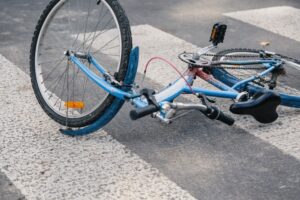 Bicycles, like vehicles, are allowed to drive on roads as long as cyclists comply with traffic regulations. To avoid accidents, vehicle drivers must navigate carefully in the presence of cyclists. However, bicycle accidents occur each year, and cyclists are the ones who suffer the most damage.
A bicycle accident lawyer at Isaacs & Isaacs Personal Injury Lawyers can help you if you were involved in a bicycle accident in Indiana.
We charge no upfront fees for our legal services and only take payment if we secure monetary compensation on your behalf. Call us at 800-333-9999 at any time to speak to one of our dedicated Indiana bicycle accident lawyers and set up a free consultation.
We Represent Injured Accident Victims Across Many Categories. Some Personal Injury Cases We Handle Include:
Accidents With Trucks or Commercial Vehicles
Injuries & Wrongful Death Involving Driver Negligence (cell phone use, DUI)
Accidents With Uninsured Motorists
Whiplash Injury Accidents
Airbag Deployment Accidents
Takata Air Bag Recalls
Motorcycle Accident Injuries
Ridesharing: Lyft & Uber Accidents
Bicycle Accident Injuries
Hit and Run Accidents
Pedestrians Hit By a Vehicle
Head-On Collisions
Rear-End Collisions
Spinal Cord Injuries
Sometimes a bicycle accident injury is not evident until much later. Even if you haven't suffered a catastrophic injury you still may need medical treatment. You should seek medical care immediately, even if you don't think you are badly hurt. Some severe injuries may not be immediately apparent. This is the best way to physically and legally protect yourself and your loved ones.
"John came to our house and went over the legal part of it thoroughly and quickly, but he always made it more about us. I would recommend them to anybody because they're going to make sure that you're protected. It just always felt like we were dealing with family instead of a legal process."
---
Getting the Legal Perspective on Car Accidents – Audio Interview
Car accident lawyer Darryl Isaacs — The Hammer — sat down to address legal and safety considerations when injured from a car crash in a recent radio episode of "Ask The Hammer," the podcast exploring the legal matters that matter most. There are many elements at play when knowing what to do after a car accident. Listen to the episode directly below.
---
Possible Injuries in Bicycle Accidents
Although most regions of the United States have implemented helmet regulations for all cyclists who use roads, head injuries remain very common. According to the National Safety Council (NSC), about one-third of non-fatal bicyclist injuries are head injuries. Head injuries can seriously impact motor function, memory, thought processes, and temper.
Other possible bicycle accident injuries include:
Partial, temporary, or permanent brain damage
Back or neck injuries
Spinal cord injuries
Paralysis
Nerve damage
Skin abrasions
Road rash
Sprains
Bone fractures
Eye or mouth injuries
Collapsed lungs
Dislocated joints
If you or a family member has suffered a bicycle accident that someone else caused, you can file a claim for damages in order to obtain financial compensation.
Our Accident Law Firm Will Get Started on Your Case Immediately By:
Listening to your story
Answering your questions
Advising you what to do next
Investigating the accident scene and all other evidence related to your claim
Reviewing medical records, police reports, and all documents
Determining which parties are liable for your injury
Meeting with insurance adjusters
Helping you file your claim
Demanding a just settlement for all of your medical treatment and damages
---
Compensation Eligibility in Bicycle Accidents
Indiana uses the "51 percent rule" to determine compensation eligibility. That means if you are 51 percent or more at fault for an accident, you cannot recover any compensation, per IC 34-51-2-5.
There are some actions you can take while riding a bicycle to keep yourself safer and ensure you bear little to no fault for any accident you may be involved in. These include:
Wear bright colors to increase your visibility to drivers.
Use a bicycle lane when available.
If riding on the road, ride with the traffic.
Don't ride on the sidewalk.
Use lights if riding after dark.
Always wear a helmet.
Use hand signals when turning.
Keep your hands on the handlebars.
Make sure your tires are properly inflated and the rest of your bike is in good working condition.
Do not ride under the influence of alcohol or drugs.
These practices can help keep you safe from bicycle accidents and will increase your chance of compensation in the event of one.
---
What Compensation Are You Eligible For?
You may be eligible for economic and non-economic damages after a bicycle accident.
Economic Damages
Economic damages have a clear financial value. Common economic damages include:
Current and future medical bills
Current and future lost wages
Property damage
Non-Economic Damages
You may also bring non-economic damages such as pain and suffering to your claim. In this case, it may be necessary to present reports from mental health specialists that show the accident has caused you to develop a condition such as:
Anxiety
Depression
Loss of enjoyment of life
Post-traumatic stress disorder (PTSD)
If you suffer from any of these conditions or other mental and emotional stress after an accident, you can add these damages to your claim.
Build Your Case With A Top Rated Accident Lawyer
If you need immediate assistance with a vehicle accident or personal injury, call our team now at 
800-333-9999
 to begin your free case review and schedule an initial consultation to get legal advice. Our law firm represents injured victims across many categories. Some popular cases our accident attorneys handle include:
Who's Liable for Your Injuries?
Even if you think it's obvious who caused your injuries, you and your personal injury lawyer must gather evidence to prove who was at fault in your bicycle accident case. Such evidence may include:
Police and traffic reports
Photos and videos of the accident scene
Property damage
If the responsibility for a bicycle accident falls on the driver of the vehicle that caused the collision, this person should compensate the victim for all the injuries and damages suffered, including medical expenses and costs of repairing or replacing the bicycle. They may also be accountable for replacing other damaged property, such as your glasses and helmet.
A lawyer can help you assess who is responsible for your accident and gather the evidence necessary to prove fault.
---
How Can an Indiana Bicycle Accident Lawyer Help You?
If your bicycle accident resulted in serious injuries, hire an Indiana Bicycle Accident Lawyer to assist you. Your damages may add up to more than you originally thought, and you don't want to end up with less than what you deserve or need.
Our Indiana Bicycle Accident Lawyer fully understands your position and needs, as we have defended many victims like you. Isaacs & Isaacs Personal Injury Lawyers has over 400 years of combined legal experience and has recovered more than $2 billion for clients in Kentucky, Indiana, and Ohio.
We also have a mock courtroom on-site on our Cherokee Rd., an in-house litigation team, and Spanish-speaking attorneys and paralegals. These services are meant to make you feel more comfortable as you progress in this legal process.
How Much Does It Cost to Hire a Lawyer?
Isaacs & Isaacs Personal Injury Lawyers will hear about your case free of charge, with no upfront fees or costs.
We also work on a contingency fee basis, which means our lawyers will only receive a percentage of compensation from the claim if we win your case. If we lose, you will not be charged for our services.
---
Contact Isaacs & Isaacs Personal Injury Lawyers Today for a Free Consultation
Isaacs & Isaacs Personal Injury Lawyers will fight for your rights and help you recover from your accident. The legal advice of our attorneys can help you feel more secure in your legal standing when filing a bicycle accident claim and lighten the strain your accident has caused.
We will handle your case with complete confidentiality. Let our attorneys take care of settling your legal case while you recover and spend time with your loved ones.
To learn more about working with our Indiana lawyers, call 1-800-333-9999 for your no-cost bicycle accident case review.