Begin Your Case With a Proven Bicycle Accident Law Firm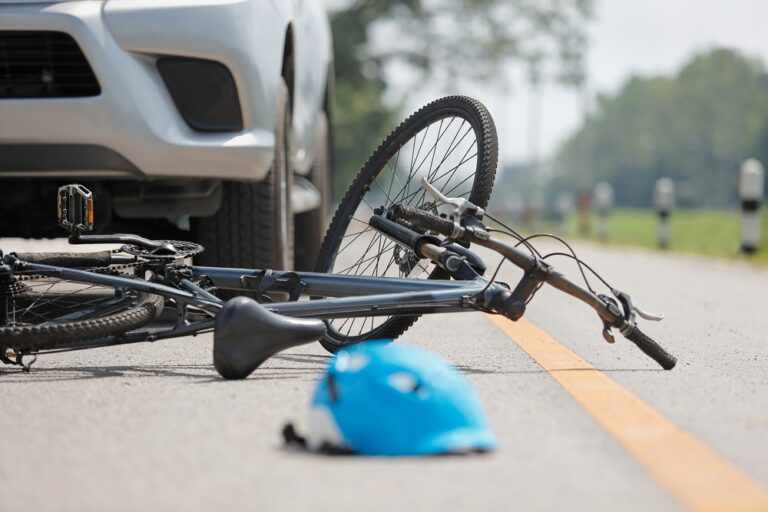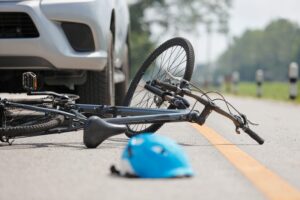 If you are a victim of a bicycle accident, you may have the right to claim compensation for the physical harm you suffered. It is also possible to seek reimbursement for other damages related to the incident. An Elizabethtown bicycle accident lawyer from Isaacs & Isaacs Personal Injury Lawyers will help you determine liability.
After that, we will send a demand letter seeking compensation for the accident's impact on your life and career. Continue reading to understand more about bicycle accidents and learn how an attorney can assist you.
We charge no upfront fees for our legal services and only take payment if we secure monetary compensation on your behalf. Call us at 800-333-9999 at any time to speak to one of our dedicated Elizabethtown bicycle accident lawyers and set up a free consultation.
We Represent Injured Accident Victims Across Many Categories. Some Personal Injury Cases We Handle Include:
Accidents With Trucks or Commercial Vehicles
Injuries & Wrongful Death Involving Driver Negligence (cell phone use, DUI)
Accidents With Uninsured Motorists
Whiplash Injury Accidents
Airbag Deployment Accidents
Takata Air Bag Recalls
Motorcycle Accident Injuries
Ridesharing: Lyft & Uber Accidents
Bicycle Accident Injuries
Hit and Run Accidents
Pedestrians Hit By a Vehicle
Head-On Collisions
Rear-End Collisions
Spinal Cord Injuries
Sometimes an auto accident injury is not evident until much later. Even if you haven't suffered a catastrophic injury you still may need medical treatment. You should seek medical care immediately, even if you don't think you are badly hurt. Some severe injuries may not be immediately apparent. This is the best way to physically and legally protect yourself and your loved ones.
"Our daughters were involved in a serious car crash when a man ran a red light! Isaacs & Isaacs knew exactly what to say and exactly what to do for us! They are not only highly professional but also very sincere in wanting to help get our girls every dollar deserved! We will always be grateful to the team of The Hammer for being so wonderful during our time of need! Thank you from our family to your law firm."
---
Getting the Legal Perspective on Car Accidents – Audio Interview
Car accident lawyer Darryl Isaacs — The Hammer — sat down to address legal and safety considerations when injured from a car crash in a recent radio episode of "Ask The Hammer," the podcast exploring the legal matters that matter most. There are many elements at play when knowing what to do after a car accident. Listen to the episode directly below.
---
How an Elizabethtown Lawyer Can Help With a Bicycle Accident Case
An attorney from our firm can help you in many ways if you are injured in a bicycle accident.
First, we will handle all the legal work and communicate with the police and witnesses as you recover. We will provide frequent updates about your case if you cannot attend meetings and hearings. More ways an Elizabethtown injury attorney can assist are:
Talking with your doctor to determine the likelihood of long-term health effects
Protecting you from the insurer and negotiating for a better settlement
Interviewing witnesses
Gathering evidence for each damage
Assessing non-economic damages
An Elizabethtown bicycle accident attorney will provide legal guidance throughout the claims process.
Our Accident Law Firm Will Get Started on Your Case Immediately By:
Listening to your story
Answering your questions
Advising you what to do next
Investigating the accident scene and all other evidence related to your claim
Reviewing medical records, police reports, and all documents
Determining which parties are liable for your injury
Meeting with insurance adjusters
Helping you file your claim
Demanding a just settlement for all of your medical treatment and damages
---
The Damages Recoverable After a Bicycle Accident
After filing a claim for an Elizabethtown bicycle accident, you may recover various damages. For example, the other party may reimburse the medical expenses you incurred after sustaining physical harm. They might also pay for rehabilitative care and any other therapies you may need in the long run.
More damages we can pursue on your behalf include:
Lost income and wages
Pain and suffering
Disfigurement
If you lost a loved one in a fatal bike accident, we can help you recover compensation for funeral and burial expenses, loss of consortium, medical bills, and more.
A bicycle accident can lead to injuries that reduce your quality of life. For example, you may suffer a fracture that makes it hard to enjoy the activities you love.
We will assess how the incident and related injuries impact your life. We will then claim a given amount based on the severity and how long the issue might affect you.
---
The Statute of Limitations for Elizabethtown Bicycle Accident Cases
The statute of limitations for personal injury cases in Elizabethtown and Kentucky, in general, is one year. Hence, you must seek compensation within this duration or lose your right to take legal action.
An Elizabethtown attorney from our firm can begin investigating immediately to protect your right to compensation. We will also determine if you qualify for an extension.
Build Your Case With A Top Rated Accident Lawyer
If you need immediate assistance with a vehicle accident or personal injury, call our team now at 
800-333-9999
 to begin your free case review and schedule an initial consultation to get legal advice. Our law firm represents injured victims across many categories. Some popular cases our accident attorneys handle include:
---
Causes of Bicycle Accidents
Most bicycle accidents result from the negligence of one party. For example, if the incident involved a car, speeding, failure to signal a turn, or distracted driving might be the cause. Other careless actions that may contribute to an Elizabethtown bicycle crash are:
Using the wrong lane
Changing directions too fast
Ignoring traffic light signals
Failing to yield
Tailgating
Another issue that contributes to bicycle accidents is poor vehicle maintenance. For example, a car may have faulty brakes and fail to stop in time to avoid hitting a cyclist. Unsecured cargo on a truck or another vehicle can also detach and drive you off the road.
In some cases, the other party may blame the accident on the weather. For example, a foggy or dusty road can affect motorists' visibility and vehicle control.
However, since drivers are responsible for driving safely regardless of weather conditions, you can still hold the other party liable.
Liability in an Elizabethtown Bicycle Accident
To establish liability, we must prove the following:
The other party owed you a duty of care.
The other party breached that duty.
Their breach caused your accident.
You suffered damages, such as medical bills, lost earnings, and pain and suffering.
An Elizabethtown attorney on our team can investigate your case to prove liability. We can get a police report from the officers called to the scene and then analyze the provided information to detect negligence. The police report may provide details like witness statements, results of breathalyzer tests, and signs of reckless driving. We may also use video surveillance to establish liability. We can get the footage from different sources:
Traffic cameras
Buildings near the scene
Bystanders' phones or cameras
Dashboard cameras
CCTV systems
Analyzing video footage allows your lawyer to understand each motorist's actions before the crash. It also helps us prove aspects like failure to yield or running a red light.
Some bicycle accident cases can be complex, especially if they involve multiple vehicles. Our team can work with a reconstructionist to determine how the incident occurred based on various evidence, including:
The items displaced at the scene
The length of skid marks
Images of bicycle and car damages
Tire marks
Working with an Elizabethtown accident reconstructionist allows your lawyer to evaluate aspects of the accident, like the speed of each vehicle before the crash. We can then use this information, with other evidence, to identify and prove fault.
---
Get a Free Consultation Today
An Elizabethtown bicycle accident lawyer can simplify the legal procedure of determining liability and proving the damages you sustained. We can also help you qualify for a better offer by correctly estimating your injuries.
At Isaacs & Isaacs Personal Injury Lawyers, we can provide legal representation for you or a loved one when pursuing justice for a bicycle accident. To learn more about working with our Elizabethtown lawyers, call 1-800-333-9999 for your no-cost bicycle accident case review.