Begin Your Case With a Proven Bicycle Accident Law Firm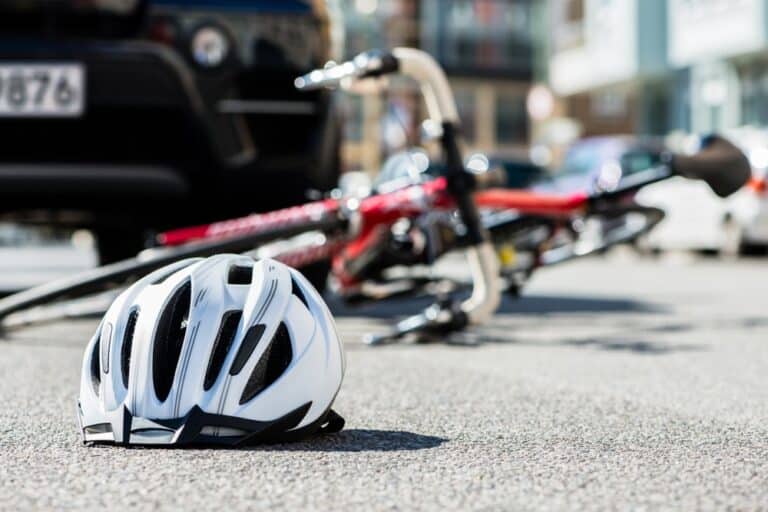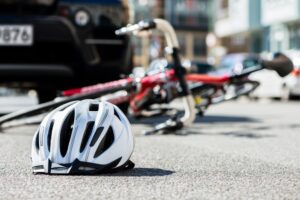 If you are injured after a bicycle accident caused by another party's negligence, you could qualify for compensation. A financial award can cover damages like pain and suffering, medical expenses, and lost income. You may find that recovering compensation is not easy, and that's when it's time to consider getting the affordable legal help we offer. A Cincinnati bicycle accident lawyer from Isaacs & Isaacs Personal Injury Lawyers will investigate and determine the compensation you are owed.
We fight for you until you receive the award you are entitled to. We work on your case while you recuperate.
We charge no upfront fees for our legal services and only take payment if we secure monetary compensation on your behalf. Call us at 800-333-9999 at any time to speak to one of our dedicated Cincinnati bicycle accident lawyers and set up a free consultation.
We Represent Injured Accident Victims Across Many Categories. Some Personal Injury Cases We Handle Include:
Accidents With Trucks or Commercial Vehicles
Injuries & Wrongful Death Involving Driver Negligence (cell phone use, DUI)
Accidents With Uninsured Motorists
Whiplash Injury Accidents
Airbag Deployment Accidents
Takata Air Bag Recalls
Motorcycle Accident Injuries
Ridesharing: Lyft & Uber Accidents
Bicycle Accident Injuries
Hit and Run Accidents
Pedestrians Hit By a Vehicle
Head-On Collisions
Rear-End Collisions
Spinal Cord Injuries
Sometimes a bicycle accident injury is not evident until much later. Even if you haven't suffered a catastrophic injury you still may need medical treatment. You should seek medical care immediately, even if you don't think you are badly hurt. Some severe injuries may not be immediately apparent. This is the best way to physically and legally protect yourself and your loved ones.
"They're great to me. Used them twice and positive results both times. I wouldn't hesitate to contact them again if needed."
---
Getting the Legal Perspective on Car Accidents – Audio Interview
Car accident lawyer Darryl Isaacs — The Hammer — sat down to address legal and safety considerations when injured from a car crash in a recent radio episode of "Ask The Hammer," the podcast exploring the legal matters that matter most. There are many elements at play when knowing what to do after a car accident. Listen to the episode directly below.
---
Seek Medical Attention If You Haven't Already
In many cases, the liable party in a bicycle accident is a vehicle driver. They are required to give cyclists the right of way, and they may not have, so they ended up striking you. You know exactly what happened, and you must prove that a driver's negligence caused your accident to be granted compensation.
To protect yourself both physically and legally, you should seek medical attention immediately after a bicycle accident if you haven't yet. Even if you think you aren't hurt, getting medical help is essential. Some injuries can take weeks or months to manifest, and some injuries may turn out to be more serious or even fatal over time.
It's crucial to talk to a doctor and follow up periodically. Bicycle accident injuries can take a financial and physical toll if you don't receive medical attention soon after the accident.
Our Accident Law Firm Will Get Started on Your Case Immediately By:
Listening to your story
Answering your questions
Advising you what to do next
Investigating the accident scene and all other evidence related to your claim
Reviewing medical records, police reports, and all documents
Determining which parties are liable for your injury
Meeting with insurance adjusters
Helping you file your claim
Demanding a just settlement for all of your medical treatment and damages
---
How We'll Work for You After a Cincinnati Bicycle Accident
Our lawyers handle the insurance companies, phone calls, red tape, and letters as you focus on your recovery. They also protect your rights as an accident victim and ensure that you get the justice you deserve.
We understand the mental, physical, and emotional strain that people experience after getting involved in a bicycle accident. Our team of bicycle accident lawyers carries your burdens and takes away the stress that comes with the aftermath of bicycle accidents.
Specifically, we will:
Identify the liable party or parties
Valuate your damages
Interview eyewitnesses
Speak with your doctor and obtain medical bills and records
Work with medical experts and accident reconstructionists if necessary
File your claim and lawsuit by the applicable deadlines
Defend your rights in court
Build Your Case With A Top Rated Accident Lawyer
If you need immediate assistance with a vehicle accident or personal injury, call our team now at 
800-333-9999
 to begin your free case review and schedule an initial consultation to get legal advice. Our law firm represents injured victims across many categories. Some popular cases our accident attorneys handle include:
---
Dealing with the Insurance Company
Don't be surprised if you get a call from a "friendly" insurance agent. While he might offer you a settlement upfront, be careful. Their first offer will likely be whatever they think they can get away with. This is usually done in a hurry and when you haven't fully recovered from your injuries. And there is a good chance you'll be under-compensated.
You deserve the maximum amount for everything you've suffered and may suffer in the future. Your lawyer can determine what's fair and what isn't after calculating your damages. We won't let you leave money on the table.
Additionally, we are happy to handle all communication with insurers and negotiate a fair settlement with them. We are familiar with the tactics they use to downplay injuries and devalue claims. We don't want you to fall prey to their tricks, so we'll represent you and refuse to back down.
---
Our Attorneys Work for No Upfront Costs
Many people fear the costs associated with hiring a lawyer after an accident. Instead, a victim might decide to take matters into their own hands by taking on the insurance companies single-handedly, but this is an uphill battle for most people, especially as they are also recovering from injury.
Our firm makes the claims process easier for you. We perform all the legal work without requiring hourly fees or retainers. We do not charge upfront costs or fees. We only get paid if we secure you an adequate settlement, jury verdict, or court award. If you don't receive a recovery, you pay us nothing.
The last thing you should worry about after suffering injuries is how you'll pay for legal counsel. So, when you work with us, you're just getting help, not emptying your bank account.
Don't Wait – File As Soon As You Can
If you're involved in a bicycle accident, how soon you take legal action can determine whether you will be rightfully compensated or not. After a bicycle accident, connect with us. We can help you understand the laws that apply to your case. In Ohio, you typically have two years to file an injury case, per Ohio Revised Code Section 2305.10.
Two years may seem like a while, but there is plenty to do to ensure you have a strong case. Because bicycle accidents are usually outdoors, factors like the weather may cause vital scene evidence to change or become lost altogether. Distorted evidence may prevent you from getting the compensation that you deserve.
A delay in filing your claim or lawsuit may also make it difficult to locate witnesses. Such witnesses may disappear entirely, making it difficult to corroborate your side of the story. The sooner the investigation commences, the sooner we at Isaacs & Isaacs Personal Injury Lawyers can help prove liability and acquire the financial award you deserve.
---
Getting to Know Isaacs & Isaacs Personal Injury Lawyers
Our firm was established in 1993 by Darryl Isaacs and his late father, Sheldon N. Isaacs. At Isaacs & Isaacs Personal Injury Lawyers, attorneys on staff have over 400 years of combined legal experience. They have helped thousands of injury victims across Kentucky, Indiana, and Ohio to get compensation, including those involved in bicycle accidents.
We understand how common bicycle accidents are. Our firm is available 24/7, and we are dedicated to resolving injury cases in our client's favor. We have a mock courtroom at our Cherokee Rd. location in Louisville to prepare clients for what could happen in court. We want you to be comfortable and ready for a court procedure.
Our Reliable Reputation
We have been winning cases for decades, and we're ready to do the same thing for you. We have recovered $1 billion in settlements for our clients in the Midwest.
While insurance companies may want to take advantage of you by using underhanded means to under-compensate you, our attorneys at Isaacs & Isaacs Personal Injury Lawyers work for your interests. We are just a phone call away. For Spanish speakers, we have Spanish-speaking attorneys and paralegals ready to assist you if English isn't your first language.
---
Call Today for Your Free, No-Obligation Case Review
Call Isaacs & Isaacs Personal Injury Lawyers for your free consultation with a team member. We are ready to hear about your Hamilton County accident and determine how we can help.
To learn more about working with our Cincinnati lawyers, call 1-800-333-9999 for your no-cost bicycle accident case review.