Begin Your Case With a Proven Traumatic Brain Injury Law Firm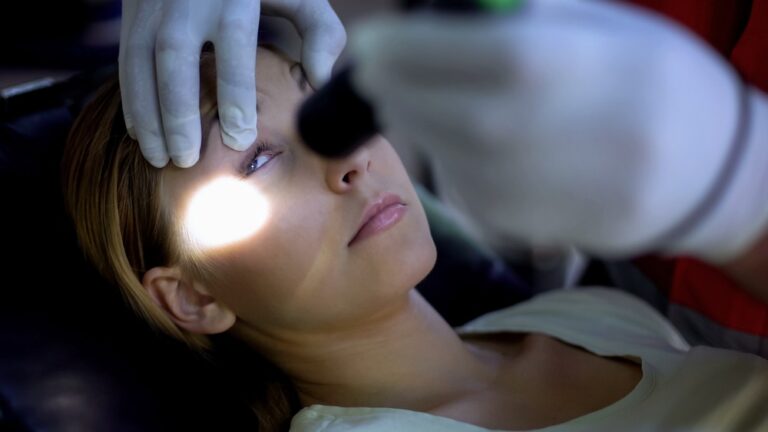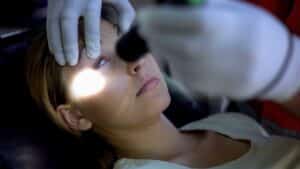 If you have a child, parent, spouse, sibling, or other loved one who is comatose after suffering a traumatic brain injury, we know it is a challenging and complex situation. The circumstances can be even harder to accept if another person's actions or inactions caused a person's comatose state. Brain injuries can occur after car accidents throughout Evansville, Indiana, or accidents in the workplace.
An Evansville comatose patients lawyer from Isaacs & Isaacs Personal Injury Lawyers can guide you in such circumstances. Attorney Darryl "The Hammer" Isaacs started our family-owned law firm to help injury victims get the help and compensation they need. We also help them hold liable parties accountable for their actions. You can start exploring your legal options now with a team member during a free case consultation.
We charge no upfront fees for our legal services and only take payment if we secure monetary compensation on your behalf. Call us at 800-333-9999 at any time to speak to one of our dedicated Evansville traumatic brain injury lawyers and set up a free consultation.
We Represent Injured Accident Victims Across Many Categories. Some Personal Injury Cases We Handle Include:
Accidents With Trucks or Commercial Vehicles
Injuries & Wrongful Death Involving Driver Negligence (cell phone use, DUI)
Accidents With Uninsured Motorists
Whiplash Injury Accidents
Airbag Deployment Accidents
Takata Air Bag Recalls
Motorcycle Accident Injuries
Ridesharing: Lyft & Uber Accidents
Bicycle Accident Injuries
Hit and Run Accidents
Pedestrians Hit By a Vehicle
Head-On Collisions
Rear-End Collisions
Spinal Cord Injuries
Sometimes a 
traumatic brain
injury is not evident until much later. Even if you haven't suffered a catastrophic injury you still may need medical treatment. You should seek medical care immediately, even if you don't think you are badly hurt. Some severe injuries may not be immediately apparent. This is the best way to physically and legally protect yourself and your loved ones.
"It was a pleasure to have the Isaacs & Isaacs team to help me after being hit by a truck as I was walking to the market. They went above and beyond to help with all I went through!"
---
The Hammer's Podcast Episode About Brain Injury Cases
Listen to the episode below about how traumatic brain injury cases work. Attorney Darryl Isaacs – The Hammer – answers the most common questions personal injury attorneys answer about TBI lawsuits and care. Listen to the episode directly below.
---
Our Accident Law Firm Will Get Started on Your Case Immediately By:
Listening to your story
Answering your questions
Advising you what to do next
Investigating the accident scene and all other evidence related to your claim
Reviewing medical records, police reports, and all documents
Determining which parties are liable for your injury
Meeting with insurance adjusters
Helping you file your claim
Demanding a just settlement for all of your medical treatment and damages
How Our Injury Attorney Can Help Your Evansville Comatose Patients Case
There are countless ways that an Evansville comatose patient lawyer can help, but we customize our legal approach to your needs, so we talk with you first to understand how we can help.
Generally, our Evansville Traumatic Brain Injury Lawyer helps you establish power of attorney. When a patient is comatose, they cannot advocate for themselves. So, a loved one, such as a parent, child, sibling, or spouse, often needs to use their power of attorney. Our lawyer can help with the legal side as you seek care for your loved one.
If you want to pursue a case on behalf of your loved one, it is important to establish liability or who is responsible for the injury. An Evansville area comatose patient lawyer with Isaacs & Isaacs Personal Injury Lawyers can investigate your accident and determine the following:
What (and who) caused the accident?
The sequence of events leading up to and following the accident
The type and amounts of damages you can claim
Our Firm Can Handle the Insurer in an Evansville Injury Case
A lawyer handling Evansville catastrophic injury cases for our firm can also communicate with insurance companies for you. This ensures communication remains clear between you and the insurer, and our attorney can protect your rights and interests as they seek fair compensation for you. Ultimately, they can review settlement offers with you. A comatose patient's lawyer can also represent you and your loved one in court if you are unable to settle the case.
Build Your Case With A Top Rated Accident Lawyer
If you need immediate assistance with a vehicle accident or personal injury, call our team now at 
800-333-9999
 to begin your free case review and schedule an initial consultation to get legal advice. Our law firm represents injured victims across many categories. Some popular cases our accident attorneys handle include:
---
Recoverable Damages for a Comatose Patients Case in Evansville
Depending on the circumstances, a loved one may be able to claim a large variety of damages. A coma is an extremely serious medical condition and also one that brings enormous financial costs. Financial compensation will surely not set everything back to how it was before the injury, but there is no reason you should face financial hardship, too. A monetary award could relieve the burdens you are facing. Some damages commonly claimed in these kinds of cases include:
Hospital stays
Ambulance rides and other emergency care
Surgeries
Medication
Therapy
Pain and suffering
Lost income and benefits
Lost earning capacity
Loss of consortium
Property damage (if the injury was the result of a crash or other accident)
Since these cases are all unique, an Evansville Traumatic Brain Injury Lawyer with our firm can clarify which damages you could claim. Another consideration is long-term care or rehabilitation following recovery. If the patient can recover, they will need extensive, ongoing therapy and rehabilitation, which is another enormous cost you should not have to pay on your own.
---
Statute of Limitations to File a Claim
If you are considering filing a case against the at-fault party, you should be aware of an important restriction known as the statute of limitations. Indiana's statute of limitations is the time injured parties must file their lawsuits in court. In Indiana, these cases generally have a two-year statute of limitations deadline, per IC § 34-11-2-4.
With a comatose patient, this time can slip away quickly. Be cognizant that the two-year statute of limitations usually starts on the day of the injury. If you are unsure of the exact dates, our Evansville Traumatic Brain Injury Lawyer can advise you on this matter.
Affording Legal Aid
Another important consideration for someone considering filing a lawsuit is cost. We do not initially charge you for anything for comatose patient cases at Isaacs & Isaacs Personal Injury Lawyers. Instead, our fees are on a contingency basis. You will not owe us anything unless you receive a settlement or judgment in your favor.
We believe your focus should be on the health and recovery of your loved ones. We do not want to add any additional financial strain on an already devastating situation. If you hire our firm, we will focus on the legal burden and tasks ahead. We do not ask for or require any upfront fees or costs in these cases.
---
Common Causes of Traumatic Brain Injuries
Traumatic brain injury occurs when you hit your head on something or due to sudden and violent head movements. It is important to get medical attention whenever you hit your head violently or were in an accident resulting in a head injury. Some of the causes of traumatic brain injuries include:
Motor Vehicle Accidents
The impact from a moving car can cause sudden movement of the head. You might also hit the steering wheel or the ground hard, resulting in a head injury.
Slip and Fall Accidents
These are riskier, especially in children and older adults, who are more vulnerable to head injuries. These can occur due to a lack of enough warning and safety signs. They can also occur on construction sites and at work.
Physical Violence
Victims of child and domestic abuse can get hit hard on the head, resulting in a traumatic brain injury. It can also happen in cases where crime is involved.
---
Types and Common Causes of Comas
Comas result from brain damage and present in three ways:
Persistent vegetative state: A patient is unaware of their surroundings and incapable of intentional movement.
Permanent vegetative state: A patient is indefinitely in a persistent vegetative state.
Minimally conscious state: A patient is minimally aware and may respond to stimuli. A patient shows more awareness but is infrequently conscious and only for short periods.
When it a coma occurs, it is a medical emergency, as the Mayo Clinic explains.
Some accidents and conditions that can cause comas are:
Insufficient oxygen to the brain
Heavy metal poisoning
Brain tumors
Recurring seizures
Carbon monoxide poisoning
Stroke
Trauma, including traffic accidents, slip and fall accidents, and sports injuries
Regardless of the coma's cause, we must establish liability. Liability could occur because of improper medical care, negligent driving, unsafe working conditions, unsafe living conditions, and more reasons. An Evansville traumatic brain injury lawyer from Isaacs & Isaacs Personal Injury Lawyers can help you understand what party is liable for the injuries to your loved one and how to proceed.
---
Contact Isaacs & Isaacs Personal Injury Lawyers Today for Help
Our team of Evansville comatose patients' attorneys at Isaacs & Isaacs Personal Injury Lawyers is here to help you. We offer a free case consultation so that you can figure out the next steps to take.
Reaching out earlier can help us jump-start a compensation case that allows you to care for your loved one. Call, text, or complete our case evaluation form online to get a free case consultation.
To learn more about working with our Evansville lawyers, call 1-800-333-9999 for your no-cost traumatic brain injury case review.