Begin Your Case With a Proven Motorcycle Accident Law Firm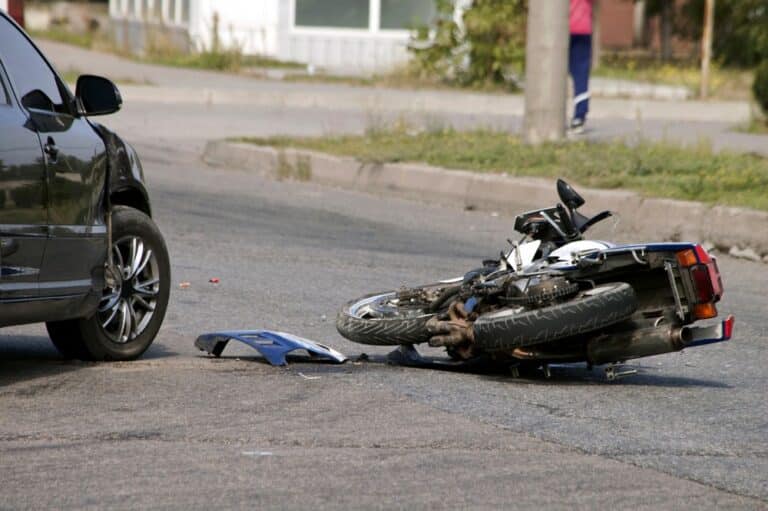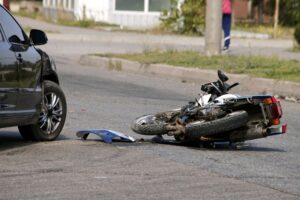 Motorcycle accident victims have different options when it comes to financial relief. It all depends on your accident and its consequences. Your accident lawyer should be able to analyze the damages you've suffered and assign value to your losses.
If you were recently injured in an accident or lost someone you love in a bike accident, a Louisville motorcycle accident lawyer from Isaacs & Isaacs Personal Injury Lawyers could secure the justice you deserve by filing a personal injury claim.
We charge no upfront fees for our legal services and only take payment if we secure monetary compensation on your behalf. Call us at 800-333-9999 at any time to speak to one of our dedicated Louisville motorcycle accident lawyers and set up a free consultation.
We Represent Injured Accident Victims Across Many Categories. Some Personal Injury Cases We Handle Include:
Accidents With Trucks or Commercial Vehicles
Injuries & Wrongful Death Involving Driver Negligence (cell phone use, DUI)
Accidents With Uninsured Motorists
Whiplash Injury Accidents
Airbag Deployment Accidents
Takata Air Bag Recalls
Motorcycle Accident Injuries
Ridesharing: Lyft & Uber Accidents
Bicycle Accident Injuries
Hit and Run Accidents
Pedestrians Hit By a Vehicle
Head-On Collisions
Rear-End Collisions
Spinal Cord Injuries
Sometimes an auto accident injury is not evident until much later. Even if you haven't suffered a catastrophic injury you still may need medical treatment. You should seek medical care immediately, even if you don't think you are badly hurt. Some severe injuries may not be immediately apparent. This is the best way to physically and legally protect yourself and your loved ones.
"They're great to me. Used them twice and positive results both times. I wouldn't hesitate to contact them again if needed."
---
Getting the Legal Perspective on Motorcycle Accidents – Audio Interview
Motorcycle accident lawyer Darryl Isaacs — The Hammer — sat down to address legal and safety considerations when injured from a car crash in a recent radio episode of "Ask The Hammer," the podcast exploring the legal matters that matter most. There are many elements at play when knowing what to do after a bike accident. Listen to the episode directly below.
---
Your Injuries Could Entitle You to Compensation
You could recover compensation for your accident-related losses from the liable party. The factors that will decide how much you will be entitled to often focus on the injuries you've suffered in the motorcycle wreck. Less serious injuries might involve:
Minor abrasions
Ankle sprains
Minor cuts
Whiplash
Strained muscles in your back or neck
Broken bones
Acute injuries are more extreme and could include catastrophic injuries such as:
Spinal injuries
Torn ligaments
Traumatic brain injuries
Other head trauma
Internal bleeding
Lacerations
Physical scars are only one aspect of the pain you're probably experiencing. Being in a motorcycle accident can seriously impact your life in many ways, far beyond the initial impact of the crash. Spinal cord injuries, traumatic brain injuries, and other serious injuries could change life forever for you and your family.
We work to get you proper compensation for your current and future medical care. Suppose our negotiations with insurance companies do not result in a settlement offer for adequate financial compensation. In that case, our lawyers who have extensive experience in litigation will file a personal injury lawsuit on your behalf to hold the negligent parties responsible for your current and future medical care, loss of wages, and punitive damages for emotional distress, loss of consortium, and other damages.
Our Accident Law Firm Will Get Started on Your Case Immediately By:
Listening to your story
Answering your questions
Advising you what to do next
Investigating the accident scene and all other evidence related to your claim
Reviewing medical records, police reports, and all documents
Determining which parties are liable for your injury
Meeting with insurance adjusters
Helping you file your claim
Demanding a just settlement for all of your medical treatment and damages
---
You Could Recover Damages for Other Financial Losses From the Insurance Company
If your bike was totaled or you had to miss months of work for physical therapy after the incident, a financial award could cover these things too. Other types of available damages might include:
Property damage to your vehicle
Medical expenses
Lost income from recovery time
You Could Recover Damages for Non-Economic Damages the Crash Caused
You might not know how to assign a value to losses like pain and suffering, disfigurement, or loss of limb. However, our personal injury team is familiar with this concept and will deal with the insurance company for you. Our legal team will consider how your damages have affected you up to this point (and how they will change your life in the future.)
---
Common Motorcycle Accident FAQs
What Is the Maximum Compensation for Motorcycle Accidents?
So far, our firm has recovered over $2 billion in settlements for clients in Kentucky, Indiana, and Ohio. We have recovered millions of dollars in motorcycle accident settlements.
Our team has negotiated several motorcycle accident settlements. Here are a few examples of cases we have won.
$1.5 million settlement for the family of a motorcyclist who was struck and killed by a semi-truck
$1.475 million settlement for a motorcycle rider who was struck by corrugated piping on the highway
$1.025 million settlement for a motorcycle rider who suffered a leg amputation and traumatic brain injury after a collision with a semi-truck
Our attorneys have over hundreds of combined years of legal experience that can benefit you.
Build Your Case With A Top Rated Accident Lawyer
If you need immediate assistance with a vehicle accident or personal injury, call our team now at 
800-333-9999
 to begin your free case review and schedule an initial consultation to get legal advice. Our law firm represents injured victims across many categories. Some popular cases our accident attorneys handle include:
Your Accident Lawyer Will Take on Your Entire Louisville Motorcycle Accident Case
Our motorcycle accident attorneys can provide the legal assistance you deserve. Our team of motorcycle accident attorneys serving Louisville families can:
Collect evidence
Take photos of the accident scene, your injuries, and your motorcycle
Speak to your medical team
Retain expert medical witnesses
Take testimonies from eyewitnesses
Secure the police report
Search for past accidents involving the other party
Negotiate for a fair settlement
Take your case to court, if necessary
You don't need a personal injury attorney by any means. However, navigating a legal case can be complicated alone. This is especially true for those who are recovering from injuries. One of our jobs is to make sure the insurance company treats you fairly.
---
Understanding Legal Fees for Our Motorcycle Accident Lawyers in Louisville
Hiring a lawyer is an investment for your future. The prices will generally depend on the law firm you choose to hire. Sometimes auto accident victims pay lawyers by the hour, and the law firm determines the prices. But with our team, you'll only pay if you win.
This is called a contingency fee basis, where the client and the Louisville Motorcycle Accident Lawyer agree on a percentage that you pay only if the firm helps you win your legal claim. A contingency-fee basis is an excellent option since you don't need to pay any legal expenses in advance for your motorcycle accident claim.
Kentucky Poses Time Limits on Personal Injury Cases – Don't Miss Out
Get in touch with our team as soon as possible if you've been a part of a motorcycle collision as a motorcycle operator or passenger—it's time to file your claim. The sooner you file your lawsuit, the better it could be for your legal case and your attorney.
By filing it as early as possible, your Louisville Motorcycle Accident Lawyer will have more time to work on your case and the evidence you have collected. The extra time will allow them to build a solid case for maximum compensation. It also gives witnesses a better chance to remember what happened on the day of the motor vehicle accident more clearly.
Most importantly, KY Rev Stat § 304.39-230 generally gives a person injured in a car wreck two years to file a lawsuit against the negligent parties. If you fail to file against the responsible parties within this time frame, the court could dismiss your case. This would mean that you could no longer pursue financial compensation.
---
We Are Ready to Fight for Fair Damages for Your Motorcycle Injuries
Isaacs & Isaacs Personal Injury Lawyers want you to get fair compensation for any personal injury you suffered. We will investigate your accident with care. We even have an in-house litigation team and a mock courtroom onsite at our Cherokee Rd. location. We have Spanish-speaking team members, including attorneys and paralegals, to ensure everyone gets the assistance they deserve.
To learn more about working with our Louisville lawyers, call 1-800-333-9999 for your no-cost motorcycle accident case review.