Begin Your Case With a Proven Catastrophic Injury  Law Firm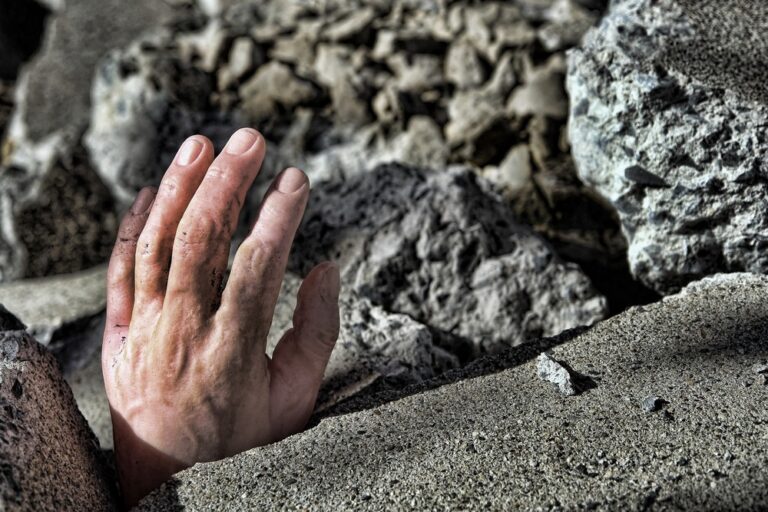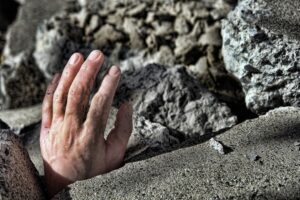 Catastrophic injuries can be severe and life-altering. After an injury of this consequence, you may be left with a disability and be unable to work. The knowledge that another party may have caused your injury can add insult to injury.
If another party was responsible for your catastrophic injury, you may have legal recourse. You could fight for fair compensation. A Valparaiso catastrophic injury lawyer can help you understand your legal options.
We charge no upfront fees for our legal services and only take payment if we secure monetary compensation on your behalf. Call us at 800-333-9999 at any time to speak to one of our dedicated Valparaiso catastrophic injury lawyers and set up a free consultation.
We Represent Injured Accident Victims Across Many Categories. Some Personal Injury Cases We Handle Include:
Accidents With Trucks or Commercial Vehicles
Injuries & Wrongful Death Involving Driver Negligence (cell phone use, DUI)
Accidents With Uninsured Motorists
Whiplash Injury Accidents
Airbag Deployment Accidents
Takata Air Bag Recalls
Motorcycle Accident Injuries
Ridesharing: Lyft & Uber Accidents
Bicycle Accident Injuries
Hit and Run Accidents
Pedestrians Hit By a Vehicle
Head-On Collisions
Rear-End Collisions
Spinal Cord Injuries
"They're great to me. Used them twice and positive results both times. I wouldn't hesitate to contact them again if needed."
---
Getting the Legal Perspective on Car Accidents – Audio Interview
Car accident lawyer Darryl Isaacs — The Hammer — sat down to address legal and safety considerations when injured from a car crash in a recent radio episode of "Ask The Hammer," the podcast exploring the legal matters that matter most. There are many elements at play when knowing what to do after a car accident. Listen to the episode directly below.
---
Our Accident Law Firm Will Get Started on Your Case Immediately By:
Listening to your story
Answering your questions
Advising you what to do next
Investigating the accident scene and all other evidence related to your claim
Reviewing medical records, police reports, and all documents
Determining which parties are liable for your injury
Meeting with insurance adjusters
Helping you file your claim
Demanding a just settlement for all of your medical treatment and damages
What Is a Catastrophic Injury?
Generally, the term catastrophic injury refers to severe or life-altering injuries. These injuries may include:
Traumatic brain injuries
Paraplegia
Severe skeletal trauma
Other injuries that dramatically reduce your quality of life
These injuries can occur in a variety of contexts. Our lawyers serving Valparaiso have represented these catastrophic injury case types:
Motorcycle accidents
Pedestrian accidents
This isn't a complete list of accidents that can cause catastrophic injury. If you don't see an accident corresponding to your case, don't fret. We may still be able to represent your case.
Build Your Case With A Top Rated Accident Lawyer
If you need immediate assistance with a vehicle accident or personal injury, call our team now at 
800-333-9999
 to begin your free case review and schedule an initial consultation to get legal advice. Our law firm represents injured victims across many categories. Some popular cases our accident attorneys handle include:
---
The Assistance of a Valparaiso Catastrophic Injury Lawyer
A lawyer serving Valparaiso, Indiana could provide you with a range of benefits. They can explain catastrophic injury law to you. With their help, you can approach your legal case with focus and clarity.
In addition to acting as your legal guide, a catastrophic injury lawyer can manage these aspects of your case.
Build Evidence and Interview Witnesses
Every catastrophic injury case hinges on evidence. If your case lacks evidence, you'll be unable to win compensation. To build evidence, a catastrophic injury lawyer can:
Interview witnesses
Review evidence like police reports and incident reports
Analyze medical records that demonstrate the extent of your injuries
Assign Liability
Once the evidence has been established, you'll need to link this evidence to the liable party. This linkage involves assigning liability, and usually includes these four steps:
Duty of care: It must be apparent that the liable party owed you a duty of care. This means that they were in a position where their actions could cause you harm if they behaved negligently. Think truck drivers, doctors, and other third parties.
Breach of duty: At some point prior to or during the accident, this liable party likely behaved in a negligent manner. This negligent activity is called a breach of duty.
Causation: This is the most important step. During causation, you or your lawyer must demonstrate that the liable party's negligent actions caused your injuries.
Damages: Finally, it must be clear that you suffered injuries because of the accident.
Calculate Damages
It's common to speculate on the value of your catastrophic injury case. Without an expert review, though, this speculation can be aimless. This is because few catastrophic injury cases unfold the same way. Most involve different types of injuries, with differing degrees of severity. The type and severity of these injuries will ultimately contribute to the value of your case.
Damages you may be able to recover include:
Medical expenses, like surgery or medication
Long-term medical support, like physical therapy or other rehabilitative processes
Loss of consortium (if you are filing for the loss of a loved one)
Funeral expenses
Property damage (if your personal property, like a vehicle, was damaged in the accident)
Reduced earning power
Pain and suffering
Reduced quality of life
A catastrophic injury lawyer serving Valparaiso, Indiana can calculate the value of the damages in your case. They can advise you on a fair settlement and encourage you to fight for the best settlement possible.
---
A Catastrophic Injury Lawyer from Isaacs & Isaacs Personal Injury Lawyers
It's important to consider the track record of a law firm when seeking its services. Proven case results suggest that a firm is committed to success.
For example, we've won over $1 billion for our clients. These are a few notable case results our lawyers have obtained for catastrophic injury clients:
$3.65 million for a woman severely injured in a truck accident
$1 million for a man whose eye socket was shattered in a car accident
$1.475 for a man severely injured in a motorcycle accident
We like to go beyond just winning cases, though. We're committed to making you feel safe and comfortable throughout the legal process. A catastrophic injury can be incredibly stressful. We work tirelessly to minimize this stress.
Testimonials from our clients illustrate how our services have helped them worry less. Read about their experiences with Isaacs & Isaacs Personal Injury Lawyers:
"I just have to say that I have been treated great by Isaacs & Isaacs. They have walked me through every step, and Stephanie keeps checking on me to make sure I'm alright and if there's anything she can do to help. I hate that I had to meet them this way, but I'm glad they're on my side." – Michael C.
"We appreciate the very professional and courteous treatment we have received from Issacs & Issacs. They are wonderful to work with. Thank you all! Marc is exceptional." – Rene M.
No More Financial Worries
Accessibility is at the core of our legal services. We don't want to turn any clients away because they're afraid they won't be able to pay for our lawyers.
Isaacs And Isaacs's Valparaiso catastrophic injury lawyer works on contingency. This means no fees for you unless we win. Similarly, initial contact with our firm won't cost you anything. We like to keep it simple.
---
Don't Ignore Your Catastrophic Injury Case Deadline
Catastrophic injury cases are filed under personal injury law in Indiana. This means they adhere to IC § 34-11-2-4, which provides a two-year deadline for claimants seeking compensation.
Don't ignore this deadline. If you miss it, you'll be unable to receive compensation for your catastrophic injury.
Similarly, the longer you wait, the higher the chance you run of losing valuable witnesses. Before you have time to file a case, witnesses may:
Move away from Valparaiso
Forget what they know about your catastrophic injury case
Have More Catastrophic Injury Questions?
Our website is a treasure trove of legal information. You can use our FAQs or Legal Beat Blog to put some of your burning questions to rest.
When it comes to catastrophic injury cases, information is power. It's important to know what your case is worth and have a strong grasp of your best legal options. You can use this knowledge to fight for a fair settlement.
---
Contact a Catastrophic Injury Lawyer Free of Charge
Initial contact with our firm is free. We can provide you with risk-free legal support. We care for the residents of Valparaiso and want to make sure that they get the legal representation they deserve. Call our firm or use our online contact form to get started.
To learn more about working with our Valparaiso lawyers, call 1-800-333-9999 for your no-cost catastrophic injury case review.