Begin Your Case With a Proven Traumatic Brain Injury Law Firm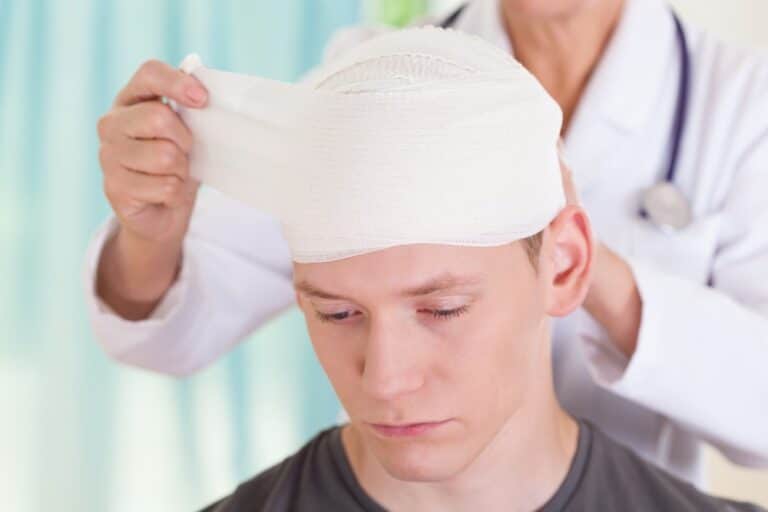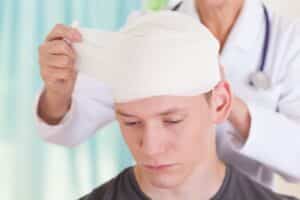 If you have suffered a traumatic brain injury in an accident caused by someone else, you may have the right to hold them accountable. Explore your legal options further by working with a Fort Wayne traumatic brain injury lawyer at Isaacs & Isaacs Personal Injury Lawyers. We offer free consultations.
When you have suffered a traumatic brain injury (TBI), you may feel scared, confused, and worried about your future. How will you cover the costs associated with your injuries? How will you learn to live your life again? These are just a few of the questions traumatic brain injury victims have following accidents in Fort Wayne.
We charge no upfront fees for our legal services and only take payment if we secure monetary compensation on your behalf. Call us at 800-333-9999 at any time to speak to one of our dedicated Fort Wayne traumatic brain injury lawyers and set up a free consultation.
We Represent Injured Accident Victims Across Many Categories. Some Personal Injury Cases We Handle Include:
Accidents With Trucks or Commercial Vehicles
Injuries & Wrongful Death Involving Driver Negligence (cell phone use, DUI)
Accidents With Uninsured Motorists
Whiplash Injury Accidents
Airbag Deployment Accidents
Takata Air Bag Recalls
Motorcycle Accident Injuries
Ridesharing: Lyft & Uber Accidents
Bicycle Accident Injuries
Hit and Run Accidents
Pedestrians Hit By a Vehicle
Head-On Collisions
Rear-End Collisions
Spinal Cord Injuries
Sometimes a 
traumatic brain
injury is not evident until much later. Even if you haven't suffered a catastrophic injury you still may need medical treatment. You should seek medical care immediately, even if you don't think you are badly hurt. Some severe injuries may not be immediately apparent. This is the best way to physically and legally protect yourself and your loved ones.
"Our daughters were involved in a serious car crash when a man ran a red light! Isaacs & Isaacs knew exactly what to say and exactly what to do for us! They are not only highly professional but also very sincere in wanting to help get our girls every dollar deserved! We will always be grateful to the team of The Hammer for being so wonderful during our time of need! Thank you from our family to your law firm."
---
The Hammer's Podcast Episode About Brain Injury Cases
Listen to the episode below about how traumatic brain injury cases work. Attorney Darryl Isaacs – The Hammer – answers the most common questions personal injury attorneys answer about TBI lawsuits and care. Listen to the episode directly below.
---
Our Accident Law Firm Will Get Started on Your Case Immediately By:
Listening to your story
Answering your questions
Advising you what to do next
Investigating the accident scene and all other evidence related to your claim
Reviewing medical records, police reports, and all documents
Determining which parties are liable for your injury
Meeting with insurance adjusters
Helping you file your claim
Demanding a just settlement for all of your medical treatment and damages
What To Do After Suffering a Traumatic Brain Injury in Fort Wayne, IN
In the aftermath of your traumatic brain injury, you may be unsure what your next steps should be. The initial steps you take following your traumatic brain injury could significantly impact the outcome of your case.
With that in mind, here are some of the first things you should do following the accident that caused your TBI in Fort Wayne, IN:
Call 911 to request law-enforcement assistance and emergency medical attention.
While you wait for emergency responders to arrive, document the scene with photos and videos if possible.
If your injuries make it impossible for you to document the scene, remain where you are and wait for emergency responders to arrive.
Once emergency responders arrive at the accident scene, obtain a medical evaluation.
After healthcare providers have deemed you medically stable, request a free consultation with our personal injury law firm to explore your legal options.
Build Your Case With A Top Rated Accident Lawyer
If you need immediate assistance with a vehicle accident or personal injury, call our team now at 
800-333-9999
 to begin your free case review and schedule an initial consultation to get legal advice. Our law firm represents injured victims across many categories. Some popular cases our accident attorneys handle include:
---
Proving Fault for Fort Wayne, IN Traumatic Brain Injuries
Once you have retained a TBI attorney to handle your case, one of the first steps we will take is establishing liability. For your claim to be successful, someone else must be responsible for causing your injuries. In other words, your attorney will need to show that the following elements of negligence have been met:
Duty of care
Breach of duty
Causation
Damages
Your TBI lawyer serving Fort Wayne will be tasked with proving the defendant not only owed you a duty of care but also breached that duty of care.
For example, suppose you were involved in a car accident caused by a distracted driver. In that case, the driver would have inherently owed you a duty of care, as all drivers are expected to drive safely and do all they can to protect those around them. By engaging in distracted driving, that driver breached their duty of care.
It is not enough for the defendant to be negligent. Your injuries must have also significantly affected your life. This is not limited to financial losses, but could also include emotional trauma and the other consequences of your injuries.
Types of Evidence to Support Your Case
Your Fort Wayne traumatic brain injury attorney will need to show the defendant is liable for your injuries based on a preponderance of the evidence. Essentially, this means the evidence must be compelling and show that the defendant is more than likely responsible for causing your traumatic brain injury in Fort Wayne, IN.
Some of the types of evidence we could use to prove your case include:
Cell phone records
Safety logs
Inspection reports
Police or crash reports
Reports from accident reconstructionists
Expert witnesses
Witness testimony
Photos of your injuries
Photos of the accident scene
Video of the accident
Chemical blood alcohol test results
---
Things to Know About Insurance Claims and Settlements in TBI Cases
One of the ways traumatic brain injury victims recover compensation for their damages is by filing a claim with the insurance company. However, you may be surprised to find dealing with the insurance company is more challenging than you previously thought.
Here are some of the most important details you need to know about filing a claim with the insurance company and receiving an insurance settlement:
How Insurers Handle Claims
Insurance companies often care about their profits more than anything else. Although the insurance adjuster may be polite, you should be prepared for the insurance company to do everything in its power to avoid paying your claim fairly.
Remember, anything they pay you comes out of their profits. The insurance company may deny your claim, delay the processing of your claim, place unwarranted blame on you for causing the accident, or offer you considerably less than your claim is worth.
You may need to have your traumatic brain injury attorney serving Fort Wayne, IN step in and handle the insurance negotiations on your behalf.
What Insurance Settlements Consist Of
Did you know insurance companies must only cover certain types and amounts of losses? Many traumatic brain injury survivors are devastated to learn that the insurance company will only cover their damages up to the policyholder's policy limits. If the at-fault party purchased a small amount of coverage, and your losses are greater than this limit, the insurance company will not cover the excess.
Insurance companies also typically do not compensate injury victims for every loss. The compensation you receive will depend on the type of coverage the policyholder purchased. For example, if the liable party purchased bodily injury liability coverage, this would cover your medical expenses. However, their coverage is unlikely to cover losses like pain and suffering, emotional distress, loss of future potential earnings, and more.
If you hope to get the most out of your claim, you may not be able to rely on an insurance settlement alone. Your attorney can help you prepare your case to improve your chances of recovering fair compensation for your damages.
---
Get Help from a Fort Wayne, IN Traumatic Brain Injury Attorney
If you are ready to take action against the individual or entity responsible for causing your traumatic brain injuries, but you do not know where to start, reach out to Isaacs & Isaacs Personal Injury Lawyers to start working with a Fort Wayne traumatic brain injury lawyer.
Our firm is proud to offer no-cost, risk-free consultations to traumatic brain injury victims across Fort Wayne and surrounding cities. Claim yours when you complete our quick contact form or call our office to get started on your case. Do not delay, as IC § 34-11-2-4 places a time limit on personal injury lawsuits in Indiana.
To learn more about working with our Fort Wayne lawyers, call 1-800-333-9999 for your no-cost traumatic brain injury case review.