Begin Your Case With a Proven Wrongful Death Law Firm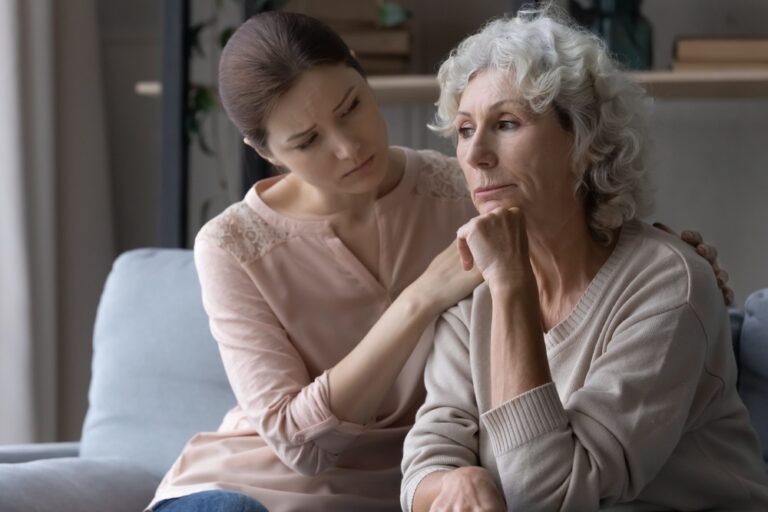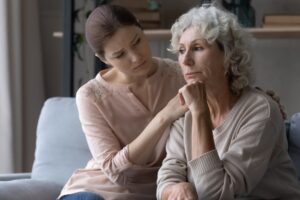 If you lost a loved one to another party's negligent act in Indiana, you have legal options. Isaacs & Isaacs Personal Injury Lawyers help their clients file wrongful death claims and lawsuits. Our Indiana wrongful death lawyers fight so clients can receive a financial recovery that allows them, in some way, to compensate for the death of a loved one.
Due to the seriousness of these cases, it's always a good idea to get legal counsel. Our team can help verify the guilt of the person responsible for your loved one's death and offer support and legal advice during this difficult time.
We charge no upfront fees for our legal services and only take payment if we secure monetary compensation on your behalf. Call us at 800-333-9999 at any time to speak to one of our dedicated Indiana wrongful death lawyers and set up a free consultation.
We Represent Injured Accident Victims Across Many Categories. Some Personal Injury Cases We Handle Include:
Accidents With Trucks or Commercial Vehicles
Injuries & Wrongful Death Involving Driver Negligence (cell phone use, DUI)
Accidents With Uninsured Motorists
Whiplash Injury Accidents
Airbag Deployment Accidents
Takata Air Bag Recalls
Motorcycle Accident Injuries
Ridesharing: Lyft & Uber Accidents
Bicycle Accident Injuries
Hit and Run Accidents
Pedestrians Hit By a Vehicle
Head-On Collisions
Rear-End Collisions
Spinal Cord Injuries
"Our daughters were involved in a serious car crash when a man ran a red light! Isaacs & Isaacs knew exactly what to say and exactly what to do for us! They are not only highly professional but also very sincere in wanting to help get our girls every dollar deserved! We will always be grateful to the team of The Hammer for being so wonderful during our time of need! Thank you from our family to your law firm."
---
Getting the Legal Perspective on Car Accidents – Audio Interview
Car accident lawyer Darryl Isaacs — The Hammer — sat down to address legal and safety considerations when injured from a car crash in a recent radio episode of "Ask The Hammer," the podcast exploring the legal matters that matter most. There are many elements at play when knowing what to do after a car accident. Listen to the episode directly below.
---
Overview of Wrongful Death
Wrongful death occurs when the negligent actions of a third party end a person's life. This can happen for several different reasons, including:
Poor medical care
Car, truck, motorcycle, or workplace accidents
Police misconduct
Use of defective products
Exposure to dangerous substances or conditions
Understanding Wrongful Death Liability
Wrongful death cases warrant a thorough investigation to determine liability. To determine guilt, the client must cooperate with an attorney to present evidence to support a claim.
In a wrongful death claim, the survivors of the victim must show that the defendant acted negligently and caused the death of their loved one by acting intentionally or recklessly.
It is also necessary to prove that there are surviving beneficiaries or dependents and that the death of the victim caused damages to these family members, both financially and emotionally. The attorneys at Isaacs & Isaacs Personal Injury Lawyers help their clients gather all the evidence necessary to prove these facts before a judge in court.
Our Accident Law Firm Will Get Started on Your Case Immediately By:
Listening to your story
Answering your questions
Advising you what to do next
Investigating the accident scene and all other evidence related to your claim
Reviewing medical records, police reports, and all documents
Determining which parties are liable for your injury
Meeting with insurance adjusters
Helping you file your claim
Demanding a just settlement for all of your medical treatment and damages
---
Filing Your Wrongful Death Claim
The investigation of wrongful death cases requires key witness accounts and evidence that must be recorded quickly, as memory and documents may fade or be misplaced over time.
You generally have two years to file a wrongful death lawsuit in Indiana. This may seem like a while, but there is plenty to accomplish in that time.
Don't wait. Allow one of our lawyers to begin building your case right away to ensure it's a strong one that gets you compensated fairly.
Common Wrongful Death FAQs
What Damages Can I Recover from a Wrongful Death Action in Indiana?
When a wrongful death claim is filed with the law, survivors can be compensated for economic losses, which include the following expenses:
Medical costs from the injuries of the deceased, such as hospitalization, ambulance services, medications, medical accessories, exams, medical appointments, and rehabilitation therapies, among others
Funeral expenses
Loss of general income
Loss of income and education to the deceased's children
Loss of inheritance due to premature death
Pain and suffering caused to survivors
Loss of care, protection, and companionship of survivors
How Are Damages Calculated in Wrongful Death Cases?
Generally, the judge oversees calculating the material damages in these types of lawsuits and usually considers aspects such as:
The time that the victim would have lived, according to life expectancy
How long the deceased would have continued to work and receive income
How much income the victim would have made
How long the victim would have lived in retirement
Based on this data related to the victim's life expectancy and income at the time of death, a court or jury can estimate the victim's loss of income and potential retirement benefits. They can then calculate the amount of compensation for all family members.
Wrongful death cases often leave survivors of the victim in unimaginable pain. Emotional damages are very difficult to quantify but nonetheless have a monetary value. Many families seek compensation for emotional distress and mental health issues, specifically depression and anxiety. Your non-economic damages will be evaluated and quantified using a certain method.
Build Your Case With A Top Rated Accident Lawyer
If you need immediate assistance with a vehicle accident or personal injury, call our team now at 
800-333-9999
 to begin your free case review and schedule an initial consultation to get legal advice. Our law firm represents injured victims across many categories. Some popular cases our accident attorneys handle include:
---
Working with Our Lawyers
Darryl Isaacs co-founded Isaacs & Isaacs Personal Injury Lawyers with his late father, Sheldon N. Isaacs in 1993. Since then, the firm has helped thousands of clients with injury and wrongful death cases in Indiana. We provide clients with the legal advice they need when facing a death in their family.
Our lawyers have over 400 years of combined legal experience. We are ready to put this experience to work for you. We have recovered $2 billion in compensation for our clients across Kentucky, Indiana, and Ohio. To better prepare clients for court procedure, we have a state-of-the-art mock courtroom..
If you are looking to file a wrongful death case, look no further. Once you hire us, your case is in our hands, and you and your family are free to spend time with each other during this tough time. You shouldn't have to worry about the hassle of the claims process. We've got you covered. If you prefer to speak Spanish, we have Spanish-speaking attorneys and paralegals ready to assist you.
---
Legal Fees in a Wrongful Death Case
Family members of the victim will not have to pay any up-front fees for our services, which is an advantage for those who faced the high costs of these emergencies. It is only if the client wins the case that the attorneys will get paid. They receive costs and an agreed-upon percentage of the settlement.
If we are not successful, we get paid nothing. There are zero financial risks when you work with us. We want to relieve the stress and pain your family is experiencing, not add to it.
Our goal is to get you adequately compensated for the damages incurred so you can move forward from this tragedy more comfortably.
---
Call Today for a Cost-free Consultation
call 1-800-333-9999 for a free consultation with a team member. You will learn your legal rights and options. We know that no amount of money can bring back your loved one, but we hope it can at least lessen the financial burden you are facing. Allow us to begin working for you today.
To learn more about working with our Indiana lawyers, call 1-800-333-9999 for your no-cost wrongful death case review.