Begin Your Case With a Proven Car Accident Law Firm
Did you get caught in a terrible car accident and wish to seek compensation from your insurance company or the at-fault driver? If so, a Bowling Green car accident lawyer can help you build a personal injury claim and seek compensation for the harm another driver caused you.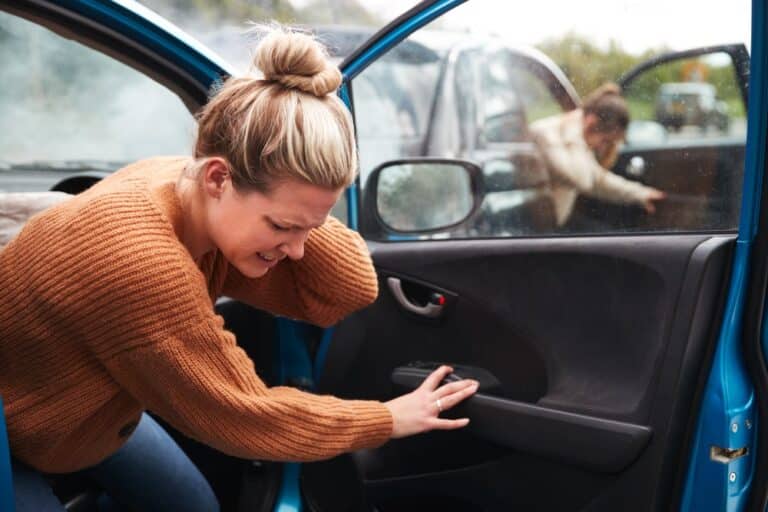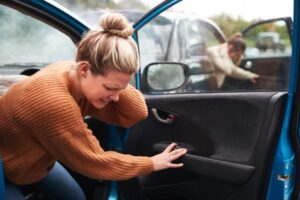 Auto accidents can result in serious injuries that force you to miss work and rack up large medical expenses while you recover. Insurance companies have teams of lawyers, legal professionals, and an insurance adjuster who will start analyzing your accident claim right away, so you may want to hire a personal injury lawyer as soon as possible if you've been hurt in a car accident. Going up against insurance companies on your own is rarely a good idea. Car accident attorneys can help protect your legal rights during the difficult times and economic losses many people face after motor vehicle crashes.
Call us at 800-333-9999 at any time to speak to one of our dedicated Lexington car accident lawyers and set up a free consultation.
We Represent Injured Accident Victims Across Many Categories. Some Personal Injury Cases We Handle Include:
Accidents With Trucks or Commercial Vehicles
Injuries & Wrongful Death Involving Driver Negligence (cell phone use, DUI)
Accidents With Uninsured Motorists
Whiplash Injury Accidents
Airbag Deployment Accidents
Takata Air Bag Recalls
Motorcycle Accident Injuries
Ridesharing: Lyft & Uber Accidents
Bicycle Accident Injuries
Hit and Run Accidents
Pedestrians Hit By a Vehicle
Head-On Collisions
Rear-End Collisions
Spinal Cord Injuries
"John came to our house and went over the legal part of it thoroughly and quickly, but he always made it more about us. I would recommend them to anybody because they're going to make sure that you're protected. It just always felt like we were dealing with family instead of a legal process."
---
Getting the Legal Perspective on Car Accidents – Audio Interview
Car accident lawyer Darryl Isaacs — The Hammer — sat down to address legal and safety considerations when injured from a car crash in a recent radio episode of "Ask The Hammer," the podcast exploring the legal matters that matter most. There are many elements at play when knowing what to do after a car accident. Listen to the episode directly below.
---
Am I Eligible for Compensation Following My Car Accident?
The at-fault party in a car accident isn't always obvious. The court may also find an injured party or both parties at fault. If this is the case, contributory negligence will come into play. According to Ky. Rev. Stat. § 411.182, Kentucky is a pure comparative negligence state, which means that anyone who holds less than 100% of the fault for an accident may be eligible to receive financial recovery for medical costs and other damages.
For example, if you are 20% at fault for the accident, you can still be entitled to 80% of your awarded financial compensation. As a result, demonstrating the other driver's guilt and limiting your liability for the accident is an important part of receiving fair compensation to cover all of your accident-related medical costs and expenses.
Your Lawyer Can Help You with Your Case
Contributory negligence is one of the main reasons you may want to hire a Bowling Green car accident lawyer to help you with your case. Collecting evidence, creating a case, and negotiating with the insurance companies involved for injury victims is a complex and time-consuming procedure that can be difficult, if not impossible if you're still recovering from a catastrophic injury.
A car accident lawyer serving Bowling Green, Kentucky can also assist you in obtaining evidence that may be difficult to obtain on your own. In addition to thoroughly investigating your case, your attorney can assess the full extent of your damages.
Our Accident Law Firm Will Get Started on Your Case Immediately By:
Listening to your story
Answering your questions
Advising you what to do next
Investigating the accident scene and all other evidence related to your claim
Reviewing medical records, police reports, and all documents
Determining which parties are liable for your injury
Meeting with insurance adjusters
Helping you file your claim
Demanding a just settlement for all of your medical treatment and damages
---
Has Isaacs & Isaacs Personal Injury Lawyers Helped Others Like You?
Isaacs & Isaacs Personal Injury Lawyers is a legal team with extensive experience in car accident cases. Our personal injury attorneys have obtained over $2 billion in settlements for our clients in Kentucky, Indiana, and Ohio, and we have combined legal experience totaling over 400 years.
To accommodate a wide range of clients, we have Spanish-speaking attorneys and paralegals on staff who are ready to take on your case and seek maximum compensation.
Our goal has always been to protect accident victims' rights no matter what it takes. We do so by taking on insurance companies and large corporations, even if it means going to court.
Can Isaacs & Isaacs Personal Injury Lawyers Help You?
Even the most careful drivers might be involved in a car accident. You'll most likely be shocked or terrified by the experience. A car accident lawyer could help you defend yourself against legal claims made by the other party by collecting additional evidence. They may attempt to blame you for the accident and deny their involvement and responsibility.
Apart from getting your justified compensation, filing a personal injury lawsuit may also make the at-fault party recognize the seriousness of their actions and deter them from making similar mistakes in the future. When careless drivers threaten the lives of others on the road, they should be held accountable for their conduct.
If we cannot get a fair settlement from the insurance company, we are ready to begin the litigation process and take your case to court. At Isaacs & Isaacs Personal Injury Lawyers, we offer a simulated state-of-the-art courtroom to help you prepare for trial. While the prospect of going through the litigation process may make you feel overwhelmed, your attorney will be there for you every step of the way.
---
Common Car Accident FAQs
How Much Does It Cost to Hire a Lawyer?
Our legal team of lawyers and paralegals at Isaacs and Isaacs will take your case on a contingency fee basis. This means that you don't have to pay any out-of-pocket expenses and won't pay anything unless we win or settle your case. You will pay your costs and attorney fees from your settlement. The amount of compensation you receive from the at-fault party determines the cost of your personal injury case.
Is There a Deadline to File My Case?
According to Ky. Rev. Stat. § 304.39-230, the statute of limitations for car accidents in Kentucky is generally two years from the date of the accident. While two years may seem like a long time, legal matters can take weeks, months, or even years to investigate and resolve, so getting started on your case as quickly as possible is advisable.
Your lawyer can ensure you comply with the statute of limitations and file your case within the time period allowed.
Build Your Case With A Top Rated Accident Lawyer
If you need immediate assistance with a vehicle accident or personal injury, call our team now at 
800-333-9999
 to begin your free case review and schedule an initial consultation to get legal advice. Our law firm represents injured victims across many categories. Some popular cases our accident attorneys handle include:
Contact Isaacs & Isaacs Personal Injury Lawyers
Your car accident has undoubtedly caused property damage, injury, pain, and loss of enjoyment of life for you and your loved ones. You'll need time to rest and recover. If you were formerly your family's breadwinner, the situation could be even more difficult. Nobody wants to be unable to work and care for their family on top of dealing with huge medical bills. We understand how unfair it is for you and your family to suffer from someone else's carelessness.
To schedule a free consultation, please call Isaacs & Isaacs Personal Injury Lawyers at 800-333-9999. You can rest easy that we won't charge you anything unless your case is won or settled. We will diligently pursue all legitimate recompense on your behalf. Our in-house litigation team has the knowledge and experience to take your matter to court if the situation warrants it.