Begin Your Case With a Proven Pedestrian Accident Law Firm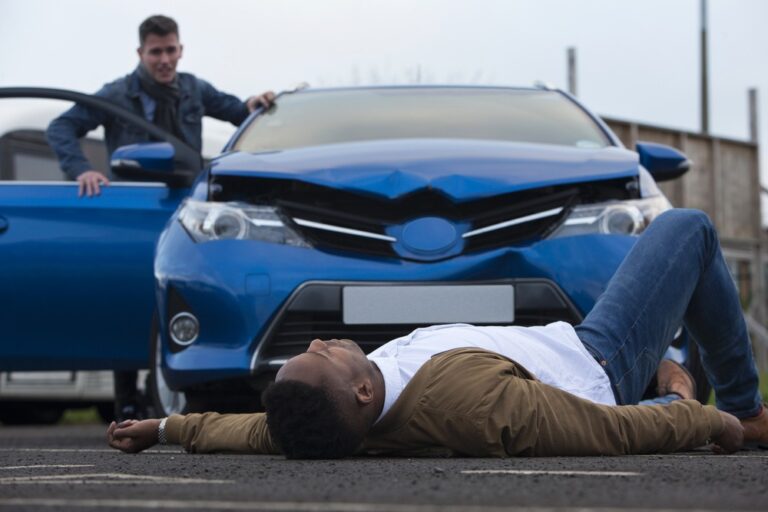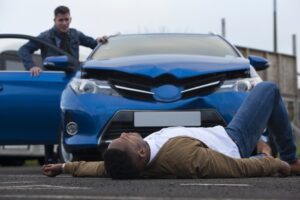 Going for a walk is a heart-healthy activity. But what happens when your leisurely outing turns dangerous? If a car struck you or you were otherwise injured as a pedestrian (which also includes riding a bicycle), you may deserve compensation. A Louisville pedestrian accident lawyer can help you understand your rights and pursue a settlement.
We charge no upfront fees for our legal services and only take payment if we secure monetary compensation on your behalf. Call us at 800-333-9999 at any time to speak to one of our dedicated Louisville pedestrian accident lawyers and set up a free consultation.
We Represent Injured Accident Victims Across Many Categories. Some Personal Injury Cases We Handle Include:
Accidents With Trucks or Commercial Vehicles
Injuries & Wrongful Death Involving Driver Negligence (cell phone use, DUI)
Accidents With Uninsured Motorists
Whiplash Injury Accidents
Airbag Deployment Accidents
Takata Air Bag Recalls
Motorcycle Accident Injuries
Ridesharing: Lyft & Uber Accidents
Bicycle Accident Injuries
Hit and Run Accidents
Pedestrians Hit By a Vehicle
Head-On Collisions
Rear-End Collisions
Spinal Cord Injuries
Sometimes an auto accident injury is not evident until much later. Even if you haven't suffered a catastrophic injury you still may need medical treatment. You should seek medical care immediately, even if you don't think you are badly hurt. Some severe injuries may not be immediately apparent. This is the best way to physically and legally protect yourself and your loved ones.
"They're great to me. Used them twice and positive results both times. I wouldn't hesitate to contact them again if needed."
---
Getting the Legal Perspective on Car Accidents – Audio Interview
Car accident lawyer Darryl Isaacs — The Hammer — sat down to address legal and safety considerations when injured from a car crash in a recent radio episode of "Ask The Hammer," the podcast exploring the legal matters that matter most. There are many elements at play when knowing what to do after a car accident. Listen to the episode directly below.
---
Collecting Evidence for Your Pedestrian Accident Claim
You may know the driver who hit you is at fault, but you will have to prove it in order to be awarded damages. Four elements must be proven in a Louisville pedestrian accident case involving negligence:
Duty of care: Motorists have a duty of care to drive safely and allow pedestrians to cross the street at crosswalks or walk on sidewalks without being harmed.
Breach of duty of care: A driver breaches their duty of care when they act in a negligent or harmful manner and strike a pedestrian who is on the sidewalk or legally trying to cross the street.
Causation: The driver who struck you caused your accident.
Damages: The accident caused your injuries or other damages.
You and your Louisville pedestrian accident lawyer may be able to prove these four elements of negligence through evidence such as:
Police report from the incident
Testimony from witnesses at the scene
Surveillance footage, pictures, or recordings from the scene
Talk With a Legal Professional About Your Evidence
If you're thinking about filing an insurance claim or lawsuit, start collecting evidence now. Even if you're not sure whether you'll need it, it's better to be safe than sorry. Your lawyer can help you understand the purpose and value of the evidence you have collected. They can also do some of the work to collect evidence on your behalf.
How Legal Fees Work in a Pedestrian Accident Case
Many victims avoid calling a law firm because they're concerned about paying legal fees. They worry that they'll have to pay their lawyer even if they do not make a settlement recovery in their case.
But that's not the way it works – at least not with Isaacs & Isaacs Personal Injury Lawyers. Our firm operates on what's known as a contingency fee basis. This means we only charge a fee when we settle or win, and that fee will come out of your settlement compensation. You won't have to pay us anything out of pocket, and we'll make sure you know exactly what we charge before you sign anything.
We're especially motivated to help you because we only get paid if we help you win or settle your case.
Our Accident Law Firm Will Get Started on Your Case Immediately By:
Listening to your story
Answering your questions
Advising you what to do next
Investigating the accident scene and all other evidence related to your claim
Reviewing medical records, police reports, and all documents
Determining which parties are liable for your injury
Meeting with insurance adjusters
Helping you file your claim
Demanding a just settlement for all of your medical treatment and damages
---
Common Pedestrian Accident FAQs
How Can You Help Prevent Pedestrian Accidents?
If you or someone you love has been injured in a pedestrian accident, you likely don't want anyone else to experience that pain and trauma. You can help prevent more accidents like these by becoming an advocate for safety, both as a driver and a pedestrian.
These are a few examples of safety tips you can practice and share with friends and neighbors in Kentucky:
Follow all street safety rules, including signs, signals, and lights.
Stay focused when you're crossing the street – don't look at your phone or allow yourself to get distracted.
Use crosswalks designated for pedestrians.
Look both ways before crossing the street, even if you have the right-of-way.
Walk in groups to increase your visibility while crossing the street.
Be extra cautious when crossing the road with children.
Wear reflective clothing if walking at night so drivers can see you.
Can I Represent Myself in Louisville, Kentucky?
Of course, you can represent yourself – it's your decision. But you may not want to. If you choose to hire a lawyer, they will have the knowledge and resources to help you with important tasks like these:
Proving the Other Party's Liability
This can be a complicated process, especially if multiple liable parties are involved. But it doesn't have to fall on you. We'll defend your rights while you focus on recovering.
As we collect evidence, we can visit the scene to take photos, track down potential witnesses, and interview your healthcare providers about related injuries.
Negotiating With the Opposing Party
Liable parties and insurance companies are rarely willing to put a fair offer on the table immediately. Your attorney can schedule meetings with representatives and fight for the compensation you deserve. Letting your lawyer handle these negotiations can relieve some of the pressure you're facing.
Your lawyer will also know to evaluate any offers against your current and future costs. After you've signed your settlement, you won't be able to receive more compensation in the future, even if your injuries get worse. Your attorney can estimate a reasonable amount that covers your current costs and safeguards you against future expenses.
Filing Paperwork
You have enough on your plate right now without having to keep track of deadlines, properly file paperwork, and stay on top of legal details. Your lawyer can report everything on time, send demand letters, and handle insurance paperwork. They can handle all communication and ensure your rights are upheld while you focus on recovering from your injuries.
Build Your Case With A Top Rated Accident Lawyer
If you need immediate assistance with a vehicle accident or personal injury, call our team now at 
800-333-9999
 to begin your free case review and schedule an initial consultation to get legal advice. Our law firm represents injured victims across many categories. Some popular cases our accident attorneys handle include:
Work With a Louisville Pedestrian Accident Lawyer on Your Insurance Claim or Lawsuit
Our team at Isaacs & Isaacs Personal Injury Lawyers understands what you're going through. We know this accident has taken more from you than your peace of mind as a pedestrian. We're prepared to do what it takes to get you an appropriate settlement. No amount of money can change what's happened, but it may help you recover.
---
Contact Isaacs & Isaacs Personal Injury Lawyers for a Free Consultation
We believe every client has the right to understand what's going on with their claim. We have Spanish-speaking lawyers and staff members who can help translate and explain proceedings. Our firm has an onsite, state-of-the-art mock courtroom where we can help you prepare for court if your case goes to trial.
With over 400 years of combined experience, our legal team has worked on many pedestrian accident cases just like yours. If you're interested in filing a pedestrian accident claim, contact Isaacs & Isaacs Personal Injury Lawyers for a free case consultation. Don't delay, as Ky. Rev. Stat. § 413.140(1) places a general statute of limitations of two years on pedestrian cases in Kentucky.
To learn more about working with our Louisville lawyers, call 1-800-333-9999 for your no-cost pedestrian accident case review.