Begin Your Case With a Proven Truck Accident Law Firm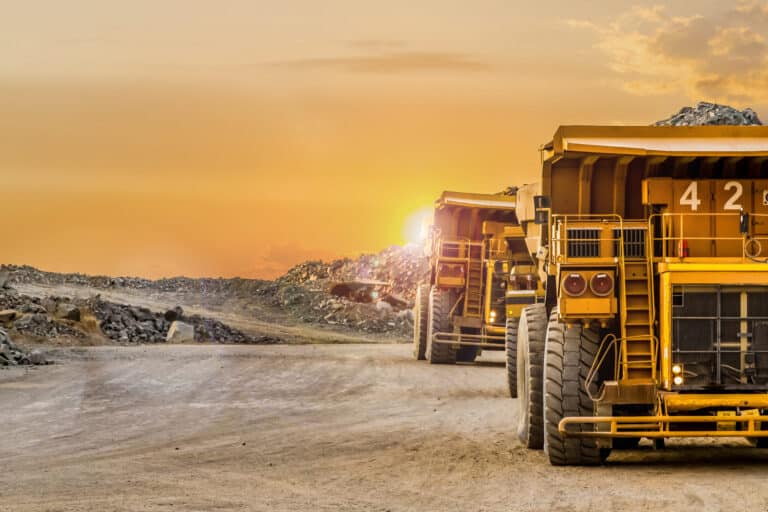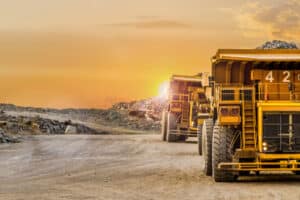 Accidents involving dump trucks can cause life-altering damages. You might experience devastating injuries, financial loss, emotional distress, or even the death of a loved one. If you were in a dump truck accident in Bowling Green, you may be able to recover compensation for your losses. However, you may not know how to proceed. Fortunately, our truck accident lawyer in Bowling Green can handle the process for you.
We charge no upfront fees for our legal services and only take payment if we secure monetary compensation on your behalf. Call us at 800-333-9999 at any time to speak to one of our dedicated Bowling Green truck accident lawyers and set up a free consultation.
We Represent Injured Accident Victims Across Many Categories. Some Personal Injury Cases We Handle Include:
Accidents With Trucks or Commercial Vehicles
Injuries & Wrongful Death Involving Driver Negligence (cell phone use, DUI)
Accidents With Uninsured Motorists
Whiplash Injury Accidents
Airbag Deployment Accidents
Takata Air Bag Recalls
Motorcycle Accident Injuries
Ridesharing: Lyft & Uber Accidents
Bicycle Accident Injuries
Hit and Run Accidents
Pedestrians Hit By a Vehicle
Head-On Collisions
Rear-End Collisions
Spinal Cord Injuries
Sometimes an auto accident injury is not evident until much later. Even if you haven't suffered a catastrophic injury you still may need medical treatment. You should seek medical care immediately, even if you don't think you are badly hurt. Some severe injuries may not be immediately apparent. This is the best way to physically and legally protect yourself and your loved ones.
"John came to our house and went over the legal part of it thoroughly and quickly, but he always made it more about us. I would recommend them to anybody because they're going to make sure that you're protected. It just always felt like we were dealing with family instead of a legal process."
---
Getting the Legal Perspective on Car Accidents – Audio Interview
Car accident lawyer Darryl Isaacs — The Hammer — sat down to address legal and safety considerations when injured from a car crash in a recent radio episode of "Ask The Hammer," the podcast exploring the legal matters that matter most. There are many elements at play when knowing what to do after a car accident. Listen to the episode directly below.
---
Recoverable Damages in a Bowling Green Dump Truck Accident
You may be entitled to compensation for economic and non-economic damages in a dump truck accident. Economic damages have a monetary value, such as medical bills. Non-economic damages include pain and suffering.
Economic and noneconomic compensation for your dump truck accident can include:
Medical bills for hospital stays, surgeries, medication, and physical therapy
Repair or replacement of property
Loss of current and future income
Reduced quality of life
Mental anguish
Moreover, if you lost a loved one in a truck accident, your family may be able to recover additional damages in a wrongful death case, such as:
Funeral expenses
Medical expenses left behind by the deceased
Loss of the deceased's earnings
Loss of companionship
The details of your case will dictate how much compensation you will receive. However, a truck accident lawyer in Bowling Green from our firm can gather evidence and receipts, build your case, and fight for fair compensation for your current and future damages.
Our Accident Law Firm Will Get Started on Your Case Immediately By:
Listening to your story
Answering your questions
Advising you what to do next
Investigating the accident scene and all other evidence related to your claim
Reviewing medical records, police reports, and all documents
Determining which parties are liable for your injury
Meeting with insurance adjusters
Helping you file your claim
Demanding a just settlement for all of your medical treatment and damages
---
Common Truck Accident FAQs
Why Hire a Bowling Green Dump Truck Accident Attorney
Darryl "The Hammer" Issacs and our in-house team of litigators have over hundreds of combined years of legal experience and have recovered $1 billion in settlements for our clients. Our team can gather evidence to support your case and prove liability while you recover from the accident. We can also follow the required steps to submit your case within the deadline, negotiate with insurers, and fight for fair compensation.
Furthermore, you will pay no upfront fees or costs with Isaacs & Isaacs Personal Injury Lawyers. Our contingency fee policy dictates you pay no attorney fees unless we win or settle your case.
Build Your Case With A Top Rated Accident Lawyer
If you need immediate assistance with a vehicle accident or personal injury, call our team now at 
800-333-9999
 to begin your free case review and schedule an initial consultation to get legal advice. Our law firm represents injured victims across many categories. Some popular cases our accident attorneys handle include:
Causes of a Dump Truck Accident in Bowling Green
Negligence is a significant cause of many dump truck accidents. However, several factors can cause the accident, including:
The Dump Truck Driver
The dump truck driver's negligent actions may result in a crash that leaves you with serious injuries. Drunk driving is an example of negligence. Driving a dump truck requires concentration and alertness because of the complexity involved.
If the driver is drunk, their coordination, judgment, and reaction time become impaired. Thus, an accident may occur. Other acts of negligence by the driver that may cause an accident include:
Speeding
Distracted driving (driving while texting, eating, calling, etc.)
Failure to adhere to stop signs and stop lights
The Trucking Company
Some companies have poor hiring practices, such as hiring inexperienced truck drivers or improperly training drivers. In these instances, the trucking company may be liable for an accident caused by the truck driver.
Additionally, some companies may ignore rules set forth by the Federal Motor Safety Carrier Administration (FMSCA). For instance, the hours-of-service (HOS) rule dictates how much time a driver should spend driving and resting to ensure drivers stay alert and awake. However, if a trucking company improperly schedules a driver without adequate resting periods, they may be liable for an accident.
A truck company may also be vicariously liable for the truck driver's negligence, and your case may pursue damages from the truck company too.
The Dump Truck Manufacturer
A dump truck may have faulty parts that led to an accident. For instance, the mechanism to dump its materials may malfunction. This may lead to injuries or fatalities if the truck dumps debris in the middle of a road or onto a car.
The dump truck manufacturer may have produced and sold the vehicle with the defective part. Thus, the manufacturer may be liable for the accident. Fighting a large corporation like a truck manufacturer or carrier can be challenging. They may try to deflect liability.
However, our team of dump truck accident attorneys in Bowling Green can gather evidence to support your case, represent you in court, and fight for compensation for your injuries.
---
Potential Injuries from a Dump Truck Accident
Dump trucks can cause a variety of injuries when accidents occur with smaller vehicles. You may sustain injuries like lacerations, broken bones, and burns. In the case of burns, it may cause scarring and disfigurement, affecting the quality of your life.
Head, neck, and back injuries are also common in truck accidents. Head injuries can include traumatic brain injuries, which may have long-term effects on health, cognition, communication, and behavior. If your back is injured, you may have a spinal injury or herniated disc, which may cause long-term disability. However, major injuries are not always obvious directly after the wreck.
It is important to seek medical attention for any pain or injury resulting from your accident, even if it's minor, to ensure proper care and accurate medical records. Additionally, you will want to follow up with a doctor, especially if the pain worsens after treatment. Furthermore, some people develop emotional injuries from accidents, including PTSD, anxiety, and depression.
---
Contact a Dump Truck Accident Lawyer in Bowling Green Today
Financial recovery can be complicated in a truck accident case. Let us handle your case and fight for compensation while you rest and recover. Call Isaacs & Isaacs Personal Injury Lawyers today for a free case evaluation.
To learn more about working with our Bowling Green lawyers, call 1-800-333-9999 for your no-cost truck accident case review.