Begin Your Case With a Proven Rideshare Accident Law Firm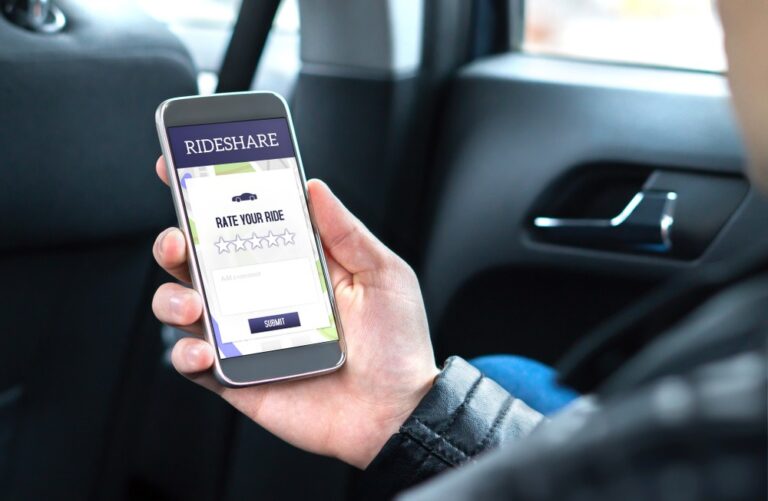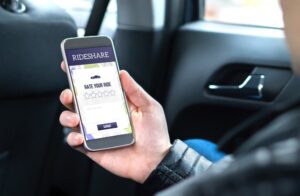 The increasing number of rideshare vehicles contributes to rising motor vehicle accidents. This leaves people with injuries and damages that are expensive to deal with. Our Portage rideshare accident lawyer can help you pursue compensation from the responsible party.
We charge no upfront fees for our legal services and only take payment if we secure monetary compensation on your behalf. Call us at 800-333-9999 at any time to speak to one of our dedicated Portage rideshare accident lawyers and set up a free consultation.
We Represent Injured Accident Victims Across Many Categories. Some Personal Injury Cases We Handle Include:
Accidents With Trucks or Commercial Vehicles
Injuries & Wrongful Death Involving Driver Negligence (cell phone use, DUI)
Accidents With Uninsured Motorists
Whiplash Injury Accidents
Airbag Deployment Accidents
Takata Air Bag Recalls
Motorcycle Accident Injuries
Ridesharing: Lyft & Uber Accidents
Bicycle Accident Injuries
Hit and Run Accidents
Pedestrians Hit By a Vehicle
Head-On Collisions
Rear-End Collisions
Spinal Cord Injuries
"They're great to me. Used them twice and positive results both times. I wouldn't hesitate to contact them again if needed."
---
Getting the Legal Perspective on Car Accidents – Audio Interview
Car accident lawyer Darryl Isaacs — The Hammer — sat down to address legal and safety considerations when injured from a car crash in a recent radio episode of "Ask The Hammer," the podcast exploring the legal matters that matter most. There are many elements at play when knowing what to do after a car accident. Listen to the episode directly below.
---
How a Rideshare Accident Lawyer in Portage Can Help
Our personal injury attorneys have a combined experience of over 400 years of dealing with various types of accidents.
Our lawyers can help your case by:
Offering Legal Assistance
Our lawyers can use their knowledge and experience to offer you advice and the proper steps to take. You can ask them any questions regarding your case, and they can address any issues you have. We are here to safeguard your interests and ensure your priorities are at the forefront.
Observing the Statute of Limitations
The statute of limitations dictates the time you have to file a claim. It starts from the date of the accident. According to the Indiana statute of limitations, as shown on codeIC §34-11-2-4, you have two years from the date of the rideshare accident to file your case. They can ensure they file all paperwork on time to avoid a case dismissal.
Dealing with the Insurance Company
The insurance company responsible for your damages can change depending on the circumstances. For instance, a rideshare driver may have been responsible for the cause of the accident, or it could have been another driver who caused it. It is crucial to collect evidence and information to help determine who is at fault for the accident.
Our rideshare accident attorneys can help determine the liable party and acquire the evidence needed.
Negotiating a Settlement
The compensation you receive can depend on the severity of your damages. The insurance company may offer you a lower settlement than what your injuries are worth. Although you might be tempted to accept this settlement, you should consult your lawyer first.
Our rideshare accident attorneys can help you negotiate a suitable settlement for your damages.
Our Accident Law Firm Will Get Started on Your Case Immediately By:
Listening to your story
Answering your questions
Advising you what to do next
Investigating the accident scene and all other evidence related to your claim
Reviewing medical records, police reports, and all documents
Determining which parties are liable for your injury
Meeting with insurance adjusters
Helping you file your claim
Demanding a just settlement for all of your medical treatment and damages
---
Recoverable Damages
The accident can result in multiple losses that affect your physical and psychological self. Our rideshare accident attorneys in Portage can help you get compensation to cover these damages. They include:
Economic Damages
These are calculable financial damages you get from the accident. They include:
Medical, surgery, and medication expenses
Lost income
Lost or reduced ability to earn future income
Rehabilitation and at-home care costs
Non-Economic Damages
These are damages like pain and suffering from your injuries. They may affect your physical, mental, and emotional well-being. You may be eligible for compensation for pain and suffering, mental anguish, and other non-economic damages in your case.
Wrongful Death Damages
Some rideshare accidents can result in the loss of life of a loved one. If this happens, a Portage rideshare accident attorney can help you recover wrongful death damages. The damages can cover the costs arising from your loved one's death, such as:
Burial and funeral expenses
Pain and suffering
Medical expenses
Cost of settling their estate
Their reduced quality of life
Build Your Case With A Top Rated Accident Lawyer
If you need immediate assistance with a vehicle accident or personal injury, call our team now at 
800-333-9999
 to begin your free case review and schedule an initial consultation to get legal advice. Our law firm represents injured victims across many categories. Some popular cases our accident attorneys handle include:
---
What to Do After a Rideshare Accident
Knowing what to do after being in a rideshare accident is necessary. It helps you find the best way to deal with the situation to ensure you don't jeopardize your claim. Some of the steps you should take after the accident include:
Calling the Authorities
It is beneficial not to leave the accident scene to get help. You should instead call 911 and ask for their assistance. Emergency medical services can help immediately if you have sustained serious injuries.
You should not chase after the driver if it is a hit-and-run case. Note the distinctive qualities of the vehicle and give them to the police.
Collecting Information
Gather as much information as you can about the scene of the accident and the parties involved. Take down the other driver's name, phone number, and insurance information.
You can also collect information from the eyewitness. Take pictures and video evidence of the scene of the accident, including where everything ended up. This can come in handy when pursuing a claim or lawsuit.
Speaking to a Rideshare Accident Lawyer
Contact our rideshare accident lawyers as soon as possible. Get them involved in your case from the beginning. This gives them access to relevant information and evidence they can use when filing your compensation case.
It would be best if you did not talk to the other party's lawyer or insurance agency without first speaking with your lawyer or, in some cases, without your lawyer present.
---
Contact Our Portage Rideshare Accident Lawyers Today
Our rideshare accident attorneys in Portage can relieve you of the burden of dealing with legal processes. They can use our resources to help you get the settlement you deserve. Darryl "The Hammer" Isaacs and the lawyers at our firm are ready to start working with you.
To learn more about working with our Portage lawyers, call 1-800-333-9999 for your no-cost rideshare accident case review.