Begin Your Case With a Proven Wrongful Death Law Firm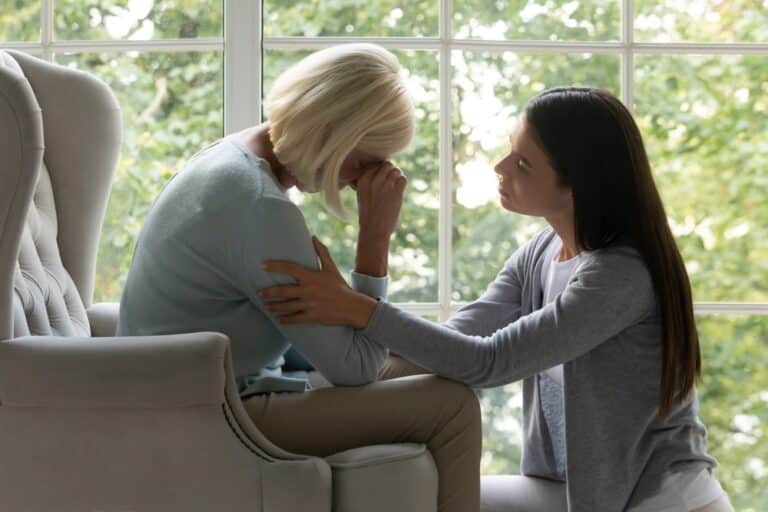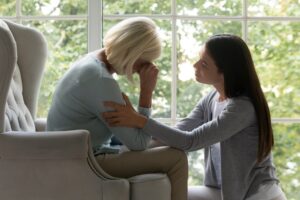 The death of a loved one affects people in many ways, but the financial burden resulting from death is an overlooked one. Thankfully, the state of Indiana provides ways to take legal action in the case of wrongful death. An Evansville wrongful death lawyer will help you seek justice and financial compensation.
We charge no upfront fees for our legal services and only take payment if we secure monetary compensation on your behalf. Call us at 800-333-9999 at any time to speak to one of our dedicated Evansville wrongful death lawyers and set up a free consultation.
We Represent Injured Accident Victims Across Many Categories. Some Personal Injury Cases We Handle Include:
Accidents With Trucks or Commercial Vehicles
Injuries & Wrongful Death Involving Driver Negligence (cell phone use, DUI)
Accidents With Uninsured Motorists
Whiplash Injury Accidents
Airbag Deployment Accidents
Takata Air Bag Recalls
Motorcycle Accident Injuries
Ridesharing: Lyft & Uber Accidents
Bicycle Accident Injuries
Hit and Run Accidents
Pedestrians Hit By a Vehicle
Head-On Collisions
Rear-End Collisions
Spinal Cord Injuries
"It was a pleasure to have the Isaacs & Isaacs team to help me after being hit by a truck as I was walking to the market. They went above and beyond to help with all I went through!"
---
Getting the Legal Perspective on Car Accidents – Audio Interview
Car accident lawyer Darryl Isaacs — The Hammer — sat down to address legal and safety considerations when injured from a car crash in a recent radio episode of "Ask The Hammer," the podcast exploring the legal matters that matter most. There are many elements at play when knowing what to do after a car accident. Listen to the episode directly below.
---
What Is a Wrongful Death Claim?
Wrongful death claims are pursued after a loved one dies in negligent or criminal circumstances. Some of the most common examples of wrongful death claims include accidents, violent crimes, medical malpractice, defective products, and slip and fall injuries.
A wrongful death claim is a civil lawsuit. It is not a criminal prosecution. If the accused is deemed liable in a civil claim, they will not get jail time or fines. This does not mean they will get off free, however. If your claim is successful, the at-fault party will owe you financial compensation.
Our Accident Law Firm Will Get Started on Your Case Immediately By:
Listening to your story
Answering your questions
Advising you what to do next
Investigating the accident scene and all other evidence related to your claim
Reviewing medical records, police reports, and all documents
Determining which parties are liable for your injury
Meeting with insurance adjusters
Helping you file your claim
Demanding a just settlement for all of your medical treatment and damages
---
Who Has the Right to File a Wrongful Death Lawsuit?
Each state has rules for who can file a wrongful death claim and suit. The most common parties that can file for wrongful death are the direct family of the deceased, such as children, spouses, siblings, and parents.
However, in some states, the deceased's family cannot pursue a wrongful death claim directly. They have to go through the deceased's estate. A personal representative may be named in the deceased's will, but if no one is named, the court appoints someone.
In the state of Indiana, the personal representative for the deceased's estate can file a wrongful death claim (IC § 34-23-2-1). This could be a spouse, child, or parent of the deceased. An Evansville wrongful death lawyer can help you file a claim and work through the muddy legal rulings.
---
How does a Wrongful Death Lawsuit Work?
A wrongful death lawsuit is like a personal injury lawsuit. It is built on the premise of negligence that caused harm. In this case, the harm was fatal; therefore, another party will be seeking compensation on the victim's behalf. The negligence causing fatal injury could include:
Medical malpractice
Vehicle malfunction
Reckless driving
Unsafe working conditions
Animal attacks
Assault
Abuse
Before filing a lawsuit, one must prove wrongful death through a claim. Professionals such as the police or your lawyer will investigate who is at fault. After the investigation, you can make a wrongful death claim. Most claims are settled before the need for a lawsuit. If the claim is not honored, the deceased's family can choose to take it a step further and sue.
Who Is Liable in a Wrongful Death Lawsuit?
Several people and parties can be held liable for wrongful death. Depending on how the victim died, the people at fault could be doctors, nurses, drivers, or management. Even organizations could be held liable for wrongful death, like hospitals, companies, governments, businesses, etc.
While the accused is the defendant in a wrongful death case, they do not always pay the settlement. Their insurance company will typically pay the settlement.
How Long do You Have to File a Wrongful Death Claim?
Each state has a different statute of limitations on wrongful death lawsuits. This limit exists to avoid delays between a person's death and the filing of a wrongful death claim by the family. Long delays usually make it harder to hold anyone responsible for the death.
In Indiana, the statute of limitations for filing a wrongful death suit is two years from the time of death, per IC § 34-23-2-1. If you think you are entitled to compensation, be sure to take action before then.
Build Your Case With A Top Rated Accident Lawyer
If you need immediate assistance with a vehicle accident or personal injury, call our team now at 
800-333-9999
 to begin your free case review and schedule an initial consultation to get legal advice. Our law firm represents injured victims across many categories. Some popular cases our accident attorneys handle include:
---
What Compensation Is Awarded in a Wrongful Death Lawsuit?
When filing a wrongful death claim, the deceased's family can ask for two types of compensation.
The first type of compensation includes any damages the decedent incurred before their death, similar to personal injury claims. Before their passing, the deceased may have been eligible for compensation had they survived. This could include physical pain and suffering, emotional and mental distress, medical expenses, lost income, and property damages. Courts allow these claims to go forward in a wrongful death claim since they would have been awarded in a personal injury claim.
The second type of compensation includes the losses a family faces after the death of a loved one. Damages suffered include loss of income from losing the primary breadwinner, emotional and mental distress from losing a loved one, and funeral and burial expenses. These damages can also be added to the wrongful death claim.
---
What Does a Wrongful Death Lawyer Do?
A wrongful death lawyer conducts a thorough investigation into the circumstance leading to the death of the victim. This will determine if you can file a wrongful death claim and how much should be expected in compensation. Your lawyer can also advise you on proceeding with your claim and help you file it properly.
If your claim is strong, your lawyer will help you negotiate with the party at fault and settle on acceptable terms. We can also file a lawsuit for you if necessary.
Can Isaacs & Isaacs Personal Injury Lawyers Help You With Your Wrongful Death Claim?
If you believe your loved one suffered a wrongful death, you do not need to seek justice alone. Our lawyers can help you by taking the legal pressure off your shoulders during this difficult time. The attorneys of Isaacs & Isaacs Personal Injury Lawyers are ready to help you.
We have your back with over 400 years of combined legal experience and over $2 billion in settlements recovered for our clients in Kentucky, Indiana, and Ohio. Our in-house litigation team is well-equipped to handle any wrongful death case, and we even have a Spanish-speaking team to ensure that language is not a barrier in your legal battle.
---
Contact Us Today for a Free Consultation
Our lawyers take each case seriously, and we will not charge you any fees or costs unless we win or settle your case. To learn more about working with our Evansville lawyers, call 1-800-333-9999 for your no-cost wrongful death case review.