Begin Your Case With a Proven Wrongful Death Law Firm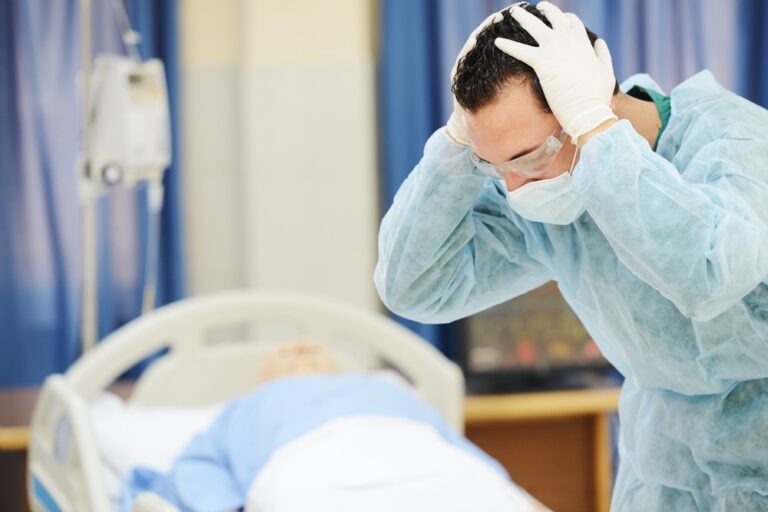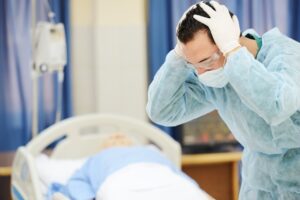 If you have lost a loved one in an accident or due to medical malpractice or a faulty product, you are likely devastated. While you may not want to think about seeking legal counsel immediately, a Cleveland wrongful death lawyer can take care of your legal case for you while you take time to grieve your loss.
In your free consultation with Isaacs & Isaacs Personal Injury Lawyers, you can find out if you're qualified for compensation to help you deal with the financial and emotional effects of this unexpected loss. No amount of money will compensate for the loss of a loved one. It can, however, aid your family's financial stability while you work to move forward.
We charge no upfront fees for our legal services and only take payment if we secure monetary compensation on your behalf. Call us at 800-333-9999 at any time to speak to one of our dedicated Cleveland wrongful death lawyers and set up a free consultation.
We Represent Injured Accident Victims Across Many Categories. Some Personal Injury Cases We Handle Include:
Accidents With Trucks or Commercial Vehicles
Injuries & Wrongful Death Involving Driver Negligence (cell phone use, DUI)
Accidents With Uninsured Motorists
Whiplash Injury Accidents
Airbag Deployment Accidents
Takata Air Bag Recalls
Motorcycle Accident Injuries
Ridesharing: Lyft & Uber Accidents
Bicycle Accident Injuries
Hit and Run Accidents
Pedestrians Hit By a Vehicle
Head-On Collisions
Rear-End Collisions
Spinal Cord Injuries
"It was a pleasure to have the Isaacs & Isaacs team to help me after being hit by a truck as I was walking to the market. They went above and beyond to help with all I went through!"
---
Getting the Legal Perspective on Car Accidents – Audio Interview
Car accident lawyer Darryl Isaacs — The Hammer — sat down to address legal and safety considerations when injured from a car crash in a recent radio episode of "Ask The Hammer," the podcast exploring the legal matters that matter most. There are many elements at play when knowing what to do after a car accident. Listen to the episode directly below.
---
Can Isaacs & Isaacs Personal Injury Lawyers Help Me?
When you contact a wrongful death law firm like Isaacs & Isaacs Personal Injury Lawyers to handle your case, your lawyer will make efforts to ensure you receive fair compensation for your losses. The more losses your family experienced, the more money your lawyer may demand on your behalf, especially if there was severe negligence or a crime involved.
Dealing With Insurance Companies
Our lawyers can prepare countermeasures to deal with insurance companies that frequently use denial-and-delay techniques. Hiring a wrongful death lawyer helps protect your family from unjust settlements in Cleveland.
Rather than accepting the insurance company's first offer, which may be far less than the actual value of your case, your lawyer will aim to negotiate a fair settlement. Your Cleveland wrongful death attorney can handle the complex aspects of your wrongful death claim while you focus on your family.
Preparing for Trial
If you need to take your case to court, our in-house litigation team will ensure you are ready to testify. To prepare for possible court action, we have a simulated courtroom available for our clients where you can gain confidence and ensure you feel comfortable when you arrive at court on the day of proceedings.
You can rely on us to act in your family's best interests and offer legal solutions suited to your unique situation.
Our Accident Law Firm Will Get Started on Your Case Immediately By:
Listening to your story
Answering your questions
Advising you what to do next
Investigating the accident scene and all other evidence related to your claim
Reviewing medical records, police reports, and all documents
Determining which parties are liable for your injury
Meeting with insurance adjusters
Helping you file your claim
Demanding a just settlement for all of your medical treatment and damages
---
Who Is Liable for My Loss?
Whether it's the driver of an automobile, a medical professional, a product manufacturer, or someone else, the at-fault party should be held responsible for any injuries or deaths that their negligence caused.
No matter how your loved one died, your Cleveland wrongful death lawyer will work to uncover the liable party or parties and hold them accountable for their negligent action or inaction.
Are You Eligible for Compensation?
Wrongful death doesn't only take the life of a loved one. Surviving family members must also deal with many difficult circumstances that warrant compensation. The following are possible damages you can claim:
Loss of income from the decedent's time of death
Mental stress
Funeral and burial fees
Loss of spouse and emotional relationship
Loss of financial support
Medical expenses
Loss of insurance benefits
It might be challenging to determine how much compensation you and your family are entitled to. That is why you may want to hire a wrongful death lawyer who can assist you in getting appropriate compensation for the damages that apply to your case.
Our legal staff at Isaacs & Isaacs Personal Injury Lawyers has access to a diverse spectrum of knowledge and experience, as well as a track record of obtaining compensation for many families who have lost loved ones as a result of someone else's reckless or intentional behavior.
Why Should You Hire a Wrongful Death Attorney?
Originally, the idea of wrongful death fell under "Common Law" and was not a valid reason to pursue a claim because a deceased person cannot file a lawsuit. Since then, the legal system has evolved, and each state has laws in place to compensate a grieving family member for sorrow and emotional distress.
The legal rights of those who have lost a member of their family vary from state to state, but typically the spouse is the first eligible person to file a claim on behalf of the deceased. Priority goes to spouses, parents, and children of the deceased. This way, financial compensation helps a family cover funeral expenses, and psychological costs and adjust to the abrupt change in their lifestyle.
Navigating the turbulent legal waters can be intimidating, which is why finding the right attorney should be your priority. He or she is trained to spot negligence, prepare a lawsuit and defend the rights of the deceased.
Build Your Case With A Top Rated Accident Lawyer
If you need immediate assistance with a vehicle accident or personal injury, call our team now at 
800-333-9999
 to begin your free case review and schedule an initial consultation to get legal advice. Our law firm represents injured victims across many categories. Some popular cases our accident attorneys handle include:
---
Has Isaacs & Isaacs Personal Injury Lawyers Helped Others Like Me?
Isaacs & Isaacs Personal Injury Lawyers is an established law firm with abundant experience dealing with wrongful death cases. Our personal injury lawyers have recovered over $1 billion in settlements for our clients in Kentucky, Indiana, and Ohio. If English isn't your first language, we also have Spanish-speaking team members, including attorneys and paralegals, who are ready to tackle and evaluate any case.
We've helped many victims' families in Ohio achieve the justice they deserve, and we're ready to do the same for you.
---
Is There a Deadline To File My Wrongful Death Lawsuit?
Any lawsuit stemming from a wrongful death must be brought in the civil court system within a specific amount of time, under a legal regulation known as the "statute of limitations."
According to Ohio Revised Code §2125.02, the statute of limitations for filing a wrongful death lawsuit is usually two years from the date of death.
There are, however, exceptions based on individual circumstances. For instance, in a case of medical misconduct, the injury may have occurred weeks, months, or even years before the harm and cause of harm are revealed. In this case, the statute of limitations may be extended. Your lawyer can help you understand how the statute of limitations applies in your case and ensure you file your lawsuit before the deadline.
---
Contact Isaacs & Isaacs Personal Injury Lawyers to Receive a Free Consultation
Losing a loved one in an accident or other scenario caused by someone else's recklessness is always devastating. Families may struggle to accept the reality that their loved one has died due to an issue that may have been averted. Families that have been through this terrible journey deserve to be compensated for their losses.
To schedule a free consultation, please call Isaacs & Isaacs Personal Injury Lawyers. You can be confident that we will not charge you anything unless and until your lawsuit is won or settled. We will vigorously pursue all justifiable compensation on your behalf. Should the scenario warrant it, our litigation team has the knowledge and experience to take your case to court.
To learn more about working with our Cleveland lawyers, call 800-333-9999 for your no-cost wrongful death case review.