Begin Your Case With a Proven Truck Accident Law Firm
Darryl Isaacs and the dedicated team of personal injury attorneys at Isaacs & Isaacs handle cases where victims have been injured in a collision involving a large semi truck, 18-wheeler, or commercial vehicle. You are not alone in dealing with insurance companies after challenging truck accident injuries.
The trucking industry must follow all rules of the road, as well as state and national laws that the Federal Motor Carrier and Safety Administration (FMCSA) impose. When careless commercial truck drivers or another at-fault party causes an accident with a passenger vehicle, the impact of the crash can be devastating.
If you or a loved one was injured in a truck accident, a Kentucky truck accident attorney with Issacs & Issacs Personal Injury Lawyers can help you hold the liable party accountable for their negligence. We will seek financial compensation for your losses while you heal from your injuries. Our legal aid for truck accident victims comes at no out-of-pocket cost to you.
We charge no upfront fees for our legal services and only take payment if we secure monetary compensation on your behalf. Call us at 800-333-9999 at any time to speak to one of our dedicated Kentucky truck accident lawyers and set up a free consultation.
---
We Represent Injured Accident Victims Across Many Categories. Some Personal Injury Cases We Handle Include:
Accidents With Trucks or Commercial Vehicles
Injuries & Wrongful Death Involving Driver Negligence (cell phone use, DUI)
Accidents With Uninsured Motorists
Whiplash Injury Accidents
Airbag Deployment Accidents
Takata Air Bag Recalls
Motorcycle Accident Injuries
Ridesharing: Lyft & Uber Accidents
Bicycle Accident Injuries
Hit and Run Accidents
Pedestrians Hit By a Vehicle
Head-On Collisions
Rear-End Collisions
Spinal Cord Injuries
Sometimes an auto accident injury is not evident until much later. Even if you haven't suffered a catastrophic injury you still may need medical treatment. You should seek medical care immediately, even if you don't think you are badly hurt. Some severe injuries may not be immediately apparent. This is the best way to physically and legally protect yourself and your loved ones.
"Our daughters were involved in a serious car crash when a man ran a red light! Isaacs & Isaacs knew exactly what to say and exactly what to do for us! They are not only highly professional but also very sincere in wanting to help get our girls every dollar deserved! We will always be grateful to the team of The Hammer for being so wonderful during our time of need! Thank you from our family to your law firm."
---
Getting the Legal Perspective on Truck Accidents – Audio Interview
Car accident lawyer Darryl Isaacs — The Hammer — sat down to address legal and safety considerations when injured from a truck crash in a recent radio episode of "Ask The Hammer," the podcast exploring the legal matters that matter most. There are many elements at play when knowing what to do after a truck accident. Listen to the episode directly below.
---
Get Justice and Compensation With a Trusted Kentucky Truck Accident Lawyer
Good lawyers for truck accidents have experience, skill, and passion. We are determined to defend the rights and interests of injury victims. At Isaacs & Isaacs, our truck accident lawyers are relentless in demanding justice for each and every client we represent.
Our Accident Law Firm Will Get Started on Your Case Immediately By:
Listening to your story
Answering your questions
Advising you what to do next
Investigating the accident scene and all other evidence related to your claim
Reviewing medical records, police reports, and all documents
Determining which parties are liable for your injury
Meeting with insurance adjusters
Helping you file your claim
Demanding a just settlement for all of your medical treatment and damages
---
Can I Seek Compensation After a Truck Accident in Kentucky?
If you've been injured in a truck accident, you may be entitled to seek damages from the trucking company for:
Past and future medical treatment expenses
Lost income
Lost future earning potential
Pain and suffering
Scarring and disfigurement
Mental anguish
Property damage
If your family member passed away from fatal truck accident injuries, you can recover financial compensation with a wrongful death lawsuit. These damages may address funeral bills and medical care costs in addition to your loss of consortium, services, and/or financial support. In some cases, punitive damages may also be awarded.
---
Common Truck Accident FAQs
How Do I File a Case for Damages After a Kentucky Truck Collision?
In cases involving trucking accidents, an experienced truck accident lawyer from Issacs and Issacs may start the legal process by filing a truck accident claim against the insurance company. However, we may have grounds to file a personal injury lawsuit in some cases. Still, the process for both types of action usually entails:
Discovery, which is the collection and investigation of medical records and other evidence
Delivery of the injury demand letter
Negotiation of a settlement
Going to trial by judge and/or jury when negotiations fail
You may struggle to handle each of these tasks on your own, especially if this is your first time in a traffic accident. Consider hiring one of our personal injury lawyers to represent you. They can lead your case from start to finish while completing these responsibilities for you:
Collecting the crash report, related photographs, traffic camera video, your medical bills and records, and witness statements from eyewitnesses to create an evidence file
Determining who acted negligently and caused the truck accident
Calculating your economic and non-economic damages
Managing the back-and-forth between you and the other party's insurance and legal representatives
Negotiating a fair settlement
Arguing your case in a trial, if we cannot agree on a settlement amount
We will offer our legal help for a contingency fee, so there is no requirement to pay us up front, hourly, or out of pocket. Your attorney will only be paid if they win financial compensation for you. You risk almost nothing financially to hire us to go to work for you. We will seek the maximum compensation you are entitled to by law.
What Is the Time Limit to File a Truck Accident Lawsuit in Kentucky?
With regard to car wrecks in Kentucky, KRS 304.39-060(6) generally extends the statute of limitations to two years from the date of the wreck or date of the last PIP or No-Fault payment.
In any case, we recommend that you get started soon to comply with the time limit. Otherwise, you may run out of options for financial compensation.
What Are the Steps You Should Take After a Truck Accident?
If you've been involved in a collision with a large truck or commercial vehicle and suffered severe or catastrophic injuries, you'll need to protect yourself physically and legally. Here are the most critical steps to take at the accident scene after a truck crash:
Stay at the scene of the collision when possible.
Call 9-1-1 for emergency services.
Check other vehicles for severe injuries if possible.
Take photos, capture videos, and record audio of evidence.
Exchange contact info, insurance details, driver's license number, and vehicle info with other drivers at the accident scene including the commercial driver.
Don't make any statements about the crash.
Get your case evaluated by a lawyer.
Follow all medical advice & attend all doctor appointments.
Report the accident to the police, DMV, or other authority.
Begin legal action by hiring an attorney – timing is critical.
By following our list of top 10 things to do after a truck wreck, you ensure your safety and set up the foundation for a strong claim.
Build Your Case With A Top Rated Accident Lawyer
If you need immediate assistance with a vehicle accident or personal injury, call our team now at 
800-333-9999
 to begin your free case review and schedule an initial consultation to get legal advice. Our law firm represents injured victims across many categories. Some popular cases our accident attorneys handle include:
How Our Kentucky Law Firm Handles Truck Accident Cases
At Isaacs and Isaacs, we handle cases involving tire blowouts and  collisions with:
Concrete trucks
Construction vehicles
Coal trucks
Dump trucks
Garbage trucks
Logging trucks
Moving vans
Steel trucks
Tanker trucks
Tow trucks
Many of these accidents stem from bad road conditions, maintenance issues, brake failure, driving under the influence, distracted driving, driver inattention, driver fatigue, failure to yield, and improperly backing up.
All motorists share a responsibility to obey traffic rules and practice safe driving. However, often a division between groups leads to tension and increased fatal accident risk. Sharing each-others perspectives—like learning truck pet peeves—can help nurture a safer driving environment.
---
What Are the Most Common Types of Truck Accident Cases?
Semi-trucks, buses, delivery vans, tractor-trailers, and fuel trucks are among the most common commercial vehicles involved in truck accident lawsuits.
The I-71 is one of the most dangerous roads in Kentucky due to the high volume of traffic. Also, many large commercial vehicles travel on the interstate connecting Louisville to Cincinnati. A recent rollover car accident on I-71 is only the most recent fatal incident associated with the deadly road.
Large vehicle accidents have become recognized as a common tragedy throughout Kentucky. In fact, some even noticed an entrepreneurial opportunity. A recent tanker fire led to a taco truck appearance, serving motorists stuck in traffic a unique culinary experience.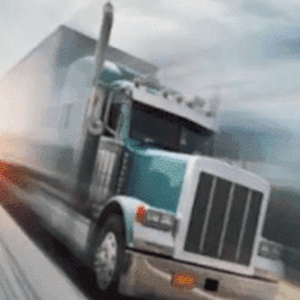 Big Rigs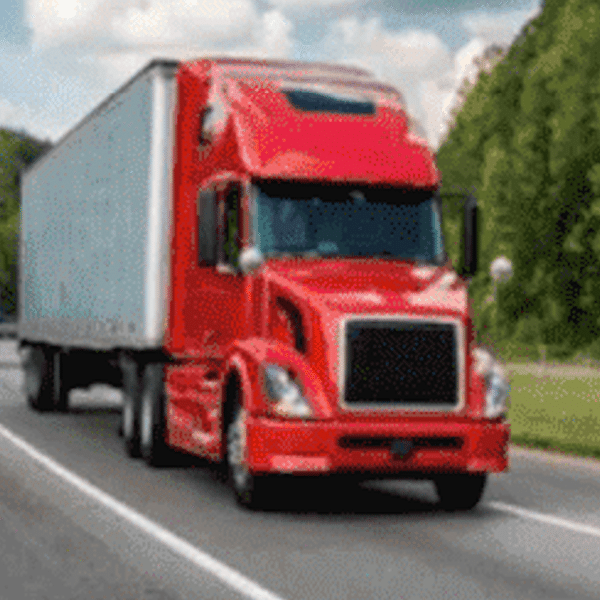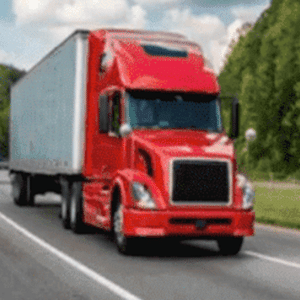 18-Wheelers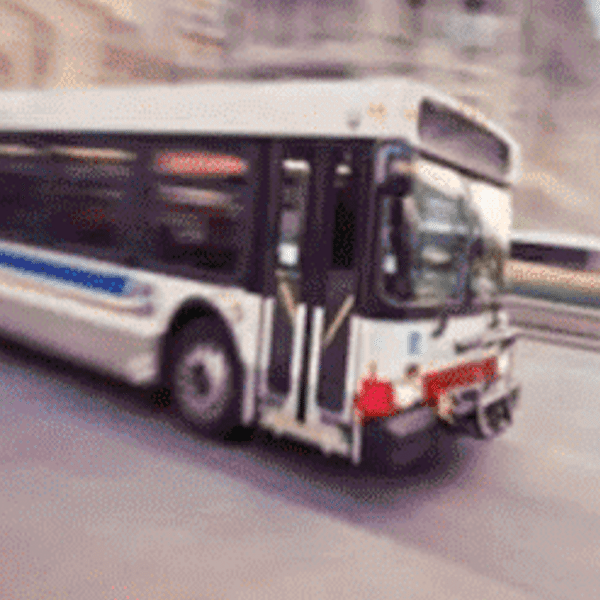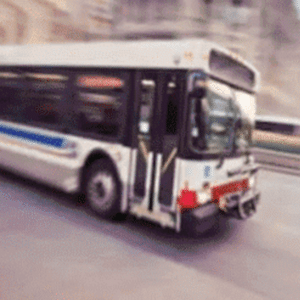 Bus Accidents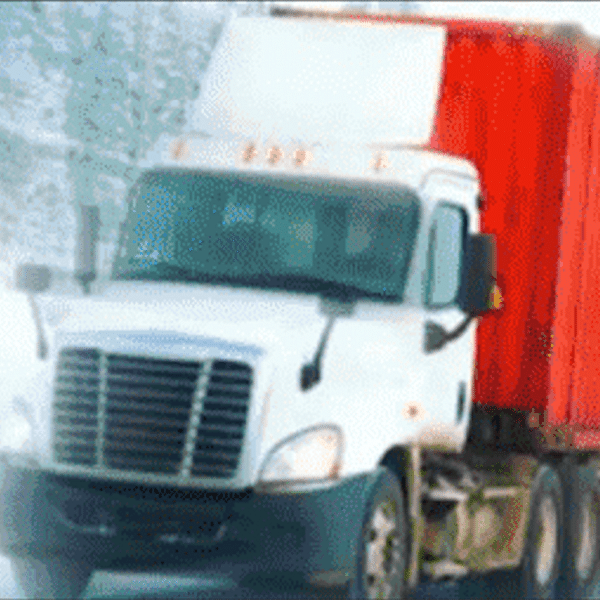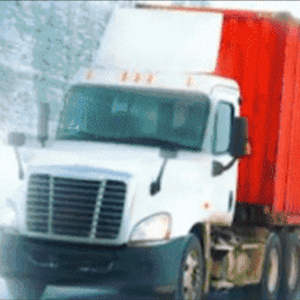 Cargo Trucks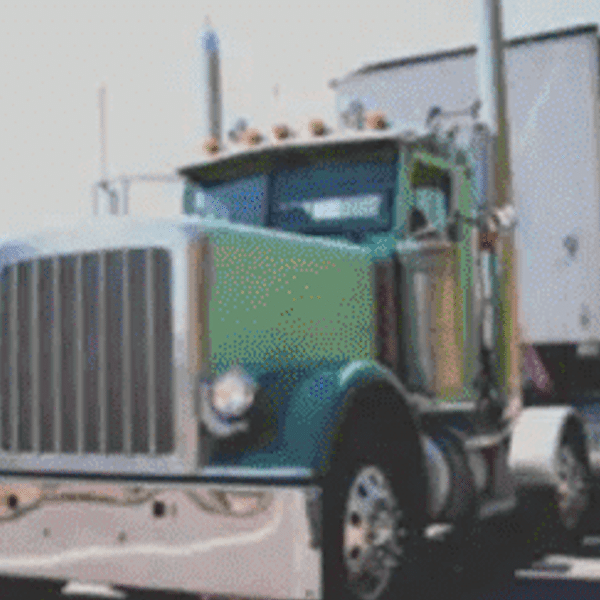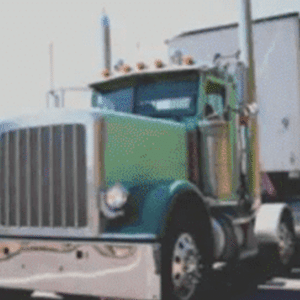 Semi Trucks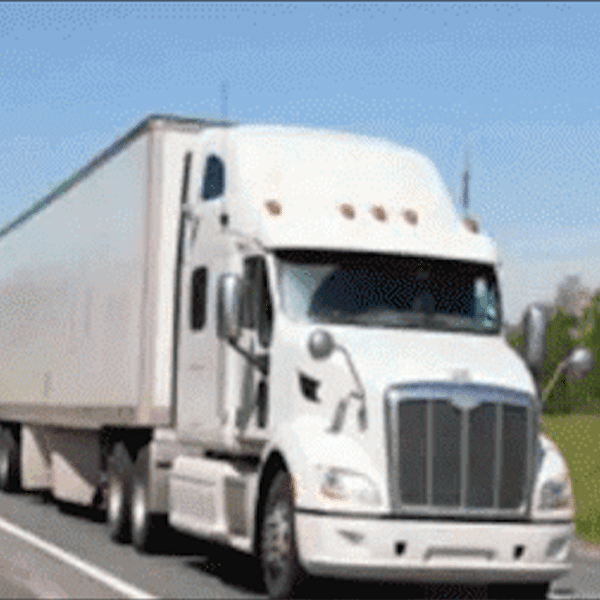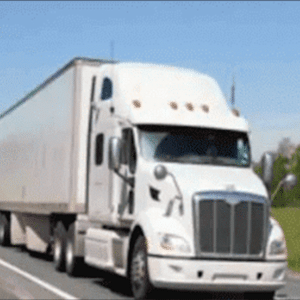 Tractor Trailers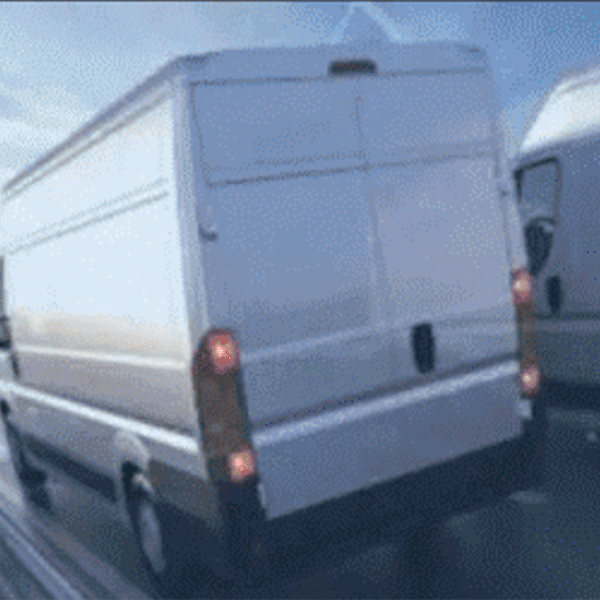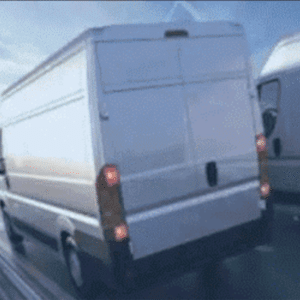 Delivery Vans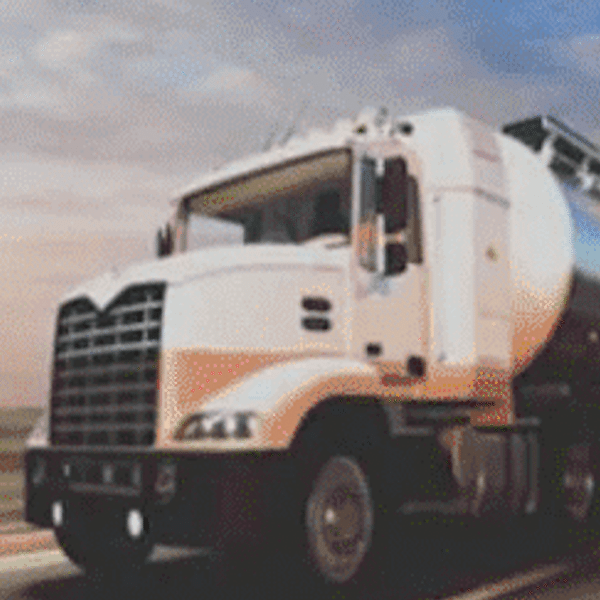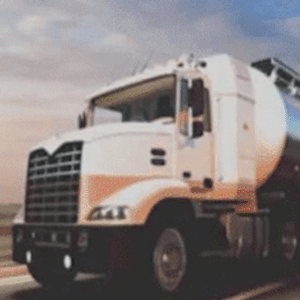 Fuel Trucks
How Does Trucking Company Vehicle Maintenance Affect Truck Accidents?
Commercial trucks are required to uphold compliance with federal maintenance standards enforced by the FMCSA. This organization regulates commercial truck safety.
Nonetheless, common carriers can and do sometimes evade or ignore federal law in order to save money. As a result, accidents involving truck maintenance issues occur. Your trucking accident claim may involve a lack of vehicle maintenance if our investigation finds that the truck was not properly maintained.
Some common maintenance issues that affect trucking safety and collisions include:
Tires
Brakes
Headlights
Steering
Tow hitch defects
Lack of inspections
Unsecured loads
When Is a Commercial Vehicle Driver Considered Negligent?
Negligence occurs when there is a failure to exercise reasonable care in one's actions, and as a result, someone is injured. For a commercial vehicle driver to be found negligent, your trucking accident attorneys will need to show that they:
Owed you a duty of ordinary care
Breached that duty of ordinary care
The breach of that duty of care caused injury or harm to you
The harm caused financial losses
Driving under the influence poses a great risk to everyone on the road, even more so if a large vehicle is involved. The summer months typically see an increase in DUI accidents in Kentucky. If you were involved in a drunk driving accident, our lawyers can help you build a case against the negligent driver.
The same standards apply when a trucking company, a parts manufacturer, a cargo company, or a government agency was negligent and contributed to the truck accident.
---
Getting Help from Issacs & Isaacs Personal Injury Lawyers After a Truck Crash
Our law firm has been championing accident cases since 1993. During that time, we have won over $2 billion in settlements and verdicts for our clients. Some of our truck accident case outcomes include:
$10 million for a man who was struck head-on by a semi-truck that crossed the center line on an interstate
$3.65 million for a woman who suffered a traumatic brain injury (which caused a several week-long coma) and severe neck injuries after a semi-truck pulled out in front of her
$2.7 million for a woman who suffered elbow and knee dislocation, loss of consciousness on impact, and multiple fractures after she was ejected when a commercial pickup truck driver hit her
$2.525 million for a woman who was rear-ended by a tanker truck driver, which launched her into the rear undercarriage of the semi-truck in front of her. As a result, she broke her back, legs, and several ribs.
These outcomes are just a handful of our successes. Our legal team understands how trucking is different from other personal injury cases. We will personalize our approach for your case so you can seek the financial award you need.
---
Start Working on Your Kentucky Truck Accident Case with Our Firm Today
Managing a case is hard enough, but going up against commercial truck insurance companies makes the legal process even more daunting. Our lawyers have worked for insurers before and know the different tactics they employ, so allow us to handle all correspondence with them for you. We will work to ensure you are fairly compensated for your damages.
To learn more about working with our Kentucky lawyers, call 1-800-333-9999 for your no-cost truck accident case review.