Begin Your Case With a Proven Car Accident Law Firm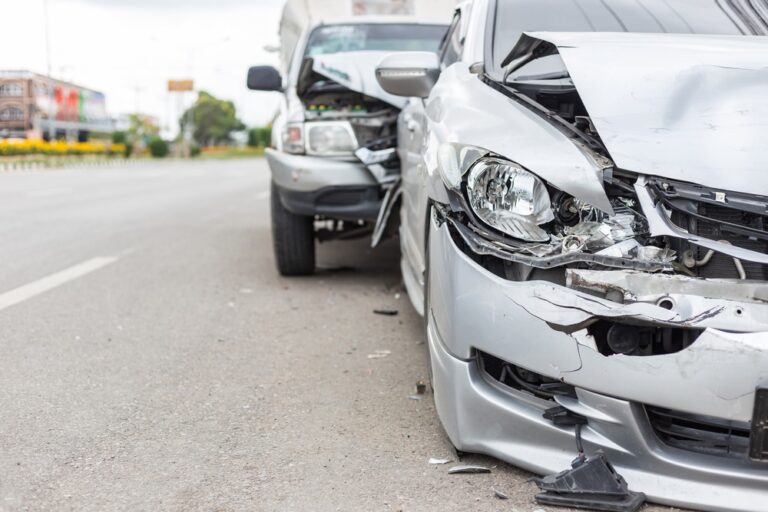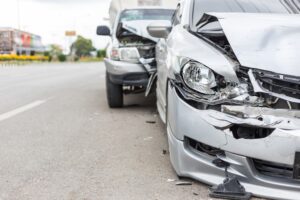 Car accidents take a lot from the victims, including health, time, and money. You may be entitled to compensation if you or a loved one has suffered from a car accident in Newark. A Newark car accident lawyer can help you fight for compensation while getting back on the road faster.
We charge no upfront fees for our legal services and only take payment if we secure monetary compensation on your behalf. Call us at 800-333-9999 at any time to speak to one of our dedicated Newark car accident lawyers and set up a free consultation.
We Represent Injured Accident Victims Across Many Categories. Some Personal Injury Cases We Handle Include:
Accidents With Trucks or Commercial Vehicles
Injuries & Wrongful Death Involving Driver Negligence (cell phone use, DUI)
Accidents With Uninsured Motorists
Whiplash Injury Accidents
Airbag Deployment Accidents
Takata Air Bag Recalls
Motorcycle Accident Injuries
Ridesharing: Lyft & Uber Accidents
Bicycle Accident Injuries
Hit and Run Accidents
Pedestrians Hit By a Vehicle
Head-On Collisions
Rear-End Collisions
Spinal Cord Injuries
Sometimes an auto accident injury is not evident until much later. Even if you haven't suffered a catastrophic injury you still may need medical treatment. You should seek medical care immediately, even if you don't think you are badly hurt. Some severe injuries may not be immediately apparent. This is the best way to physically and legally protect yourself and your loved ones.
"John came to our house and went over the legal part of it thoroughly and quickly, but he always made it more about us. I would recommend them to anybody because they're going to make sure that you're protected. It just always felt like we were dealing with family instead of a legal process."
---
Getting the Legal Perspective on Car Accidents – Audio Interview
Car accident lawyer Darryl Isaacs — The Hammer — sat down to address legal and safety considerations when injured from a car crash in a recent radio episode of "Ask The Hammer," the podcast exploring the legal matters that matter most. There are many elements at play when knowing what to do after a car accident. Listen to the episode directly below.
---
Proving Your Damages and Injuries
Your lawyer will have to prove that you incurred damages and injuries because of the accident. This is why it's essential to have an experienced Newark car accident attorney. Your attorney can use witness testimony, police reports, medical records, expert witness, etc., to prove that your Newark car accident significantly impacts your physical and financial situation.
You may be thinking that you can tackle an insurance company on your own, so is it worth hiring a lawyer?
Our Accident Law Firm Will Get Started on Your Case Immediately By:
Listening to your story
Answering your questions
Advising you what to do next
Investigating the accident scene and all other evidence related to your claim
Reviewing medical records, police reports, and all documents
Determining which parties are liable for your injury
Meeting with insurance adjusters
Helping you file your claim
Demanding a just settlement for all of your medical treatment and damages
---
Should You Hire a Newark Car Accident Lawyer?
Getting a car accident lawyer is worth it if you or your loved one suffered severe injury or significant material damage in a car accident. A car accident lawyer will help you with your personal injury claim, taking care of all the legal footwork required to get your compensation.
Their job includes:
Understanding the procedures of the statute of limitations in Ohio
Giving you sound legal advice and offering solutions on ways forward
Collecting evidence, conducting interviews, and checking photos and videos to determine the liable party
Negotiating with the insurance company on your behalf to cover damages or expenses
Compiling a list of damages to be used in your personal injury claim
Having a knowledgeable understanding of state and federal laws
Filing a personal injury claim on your behalf
Working to prevent further financial stress or loss on your end
Negotiating with the liable party's insurance to get you your deserved settlement
Preparing for a court case if the case goes to trial
Build Your Case With A Top Rated Accident Lawyer
If you need immediate assistance with a vehicle accident or personal injury, call our team now at 
800-333-9999
 to begin your free case review and schedule an initial consultation to get legal advice. Our law firm represents injured victims across many categories. Some popular cases our accident attorneys handle include:
---
Should I Sue After a Newark Car Accident?
Whether or not your personal injury claim becomes a lawsuit is something you and your lawyer can decide together. The parties involved will often agree and it won't come to a lawsuit. Also, insurance companies prefer to settle out of court to avoid the legal fees and publicity that a lawsuit brings.
However, there are instances when a lawsuit is the best way forward. The insurance company may offer you a too-low settlement and can't cover your injury costs.
If they refuse to negotiate a fair settlement, a lawsuit may encourage them to make a better offer. Additionally, if the liable parties refuse to acknowledge liability, a lawsuit may be the best option.
To determine if you should sue, consult with your Newark car accident attorney. They're well-equipped with knowledge of the law and previous case knowledge to advise you on the best way forward.
---
How Much Can I Get in My Newark Car Accident Case?
When it comes to compensation for damages, each case is different. The facts of your case usually determine the size of your settlement. The value of the damages you incurred in the accident determines the total compensation.
Common damages that can be covered with your claim may include:
Medical bills
Ambulance expenses
Loss of income during recovery
Emotional and mental trauma
Reduced potential income due to a disability
Physical therapy
Mental health care
A Newark car accident lawyer can evaluate what costs you have due to the accident and how much compensation you should receive for your expenses. Once you have filed your claim, you should expect a counteroffer from the liable party, and negotiations can begin.
---
What If I Lost a Family Member in a Newark Car Accident?
If your loved one died in or due to a car accident, your family could still get compensated through a wrongful death claim. This claim allows your family to receive total compensation for the wrongful death of your loved one.
As a spouse, child, or parent, you can collect damages such as:
Medical expenses for treatment of accident-related injuries
Funeral and burial costs
Loss of income, calculated as if the person had lived
Reduction in the inheritance that the victim would have left
Emotional trauma from the loss of a loved one
---
How Much Does a Newark Car Accident Attorney Cost?
In Newark, our attorneys at Isaacs & Isaacs Personal Injury Lawyers handle car accident cases on a contingency basis. There are no upfront fees or costs.
We know you're already facing so many challenges, so with this option, you won't have to pay out of pocket for a Newark car accident lawyer. Instead, your attorney will work to ensure you receive compensation, and you'll pay them a portion of the settlement. If you win, we win too.
Contact Isaacs & Isaacs Personal Injury Lawyers
Our attorneys at Isaacs & Isaacs Personal Injury Lawyers have decades of experience handling car accident cases. Contact our car accident lawyers serving Newark today if you or your loved one have suffered from a car accident.
At Isaacs & Isaacs Personal Injury Lawyers, we help you and your family have a stress-free recovery period after a car accident. Call us today to book your free consultation.
To learn more about working with our Newark lawyers, call 800-333-9999 for your no-cost car accident case review.