Begin Your Case With a Proven Truck Accident Law Firm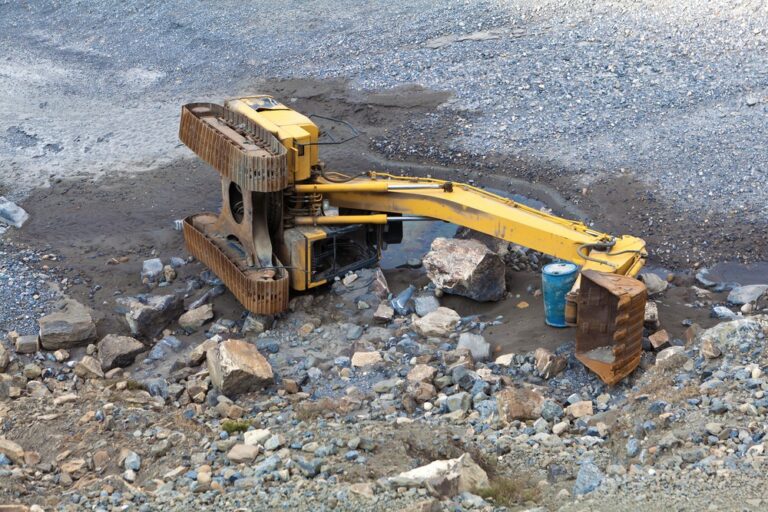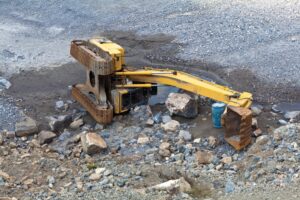 Vehicle accidents on construction sites often put a significant financial strain on victims. And costs go up if you must take time from work to recover from your injuries. When you sustain injuries in a Dayton construction vehicle accident, you may be entitled to compensation, which provides the financial relief you need to heal. A Dayton truck accident lawyer from Isaacs & Isaacs Personal Injury Lawyers is happy to help you seek compensation for your losses.
We charge no upfront fees for our legal services and only take payment if we secure monetary compensation on your behalf. Call us at 800-333-9999 at any time to speak to one of our dedicated Dayton truck accident lawyers and set up a free consultation.
We Represent Injured Accident Victims Across Many Categories. Some Personal Injury Cases We Handle Include:
Accidents With Trucks or Commercial Vehicles
Injuries & Wrongful Death Involving Driver Negligence (cell phone use, DUI)
Accidents With Uninsured Motorists
Whiplash Injury Accidents
Airbag Deployment Accidents
Takata Air Bag Recalls
Motorcycle Accident Injuries
Ridesharing: Lyft & Uber Accidents
Bicycle Accident Injuries
Hit and Run Accidents
Pedestrians Hit By a Vehicle
Head-On Collisions
Rear-End Collisions
Spinal Cord Injuries
Sometimes an auto accident injury is not evident until much later. Even if you haven't suffered a catastrophic injury you still may need medical treatment. You should seek medical care immediately, even if you don't think you are badly hurt. Some severe injuries may not be immediately apparent. This is the best way to physically and legally protect yourself and your loved ones.
"Our daughters were involved in a serious car crash when a man ran a red light! Isaacs & Isaacs knew exactly what to say and exactly what to do for us! They are not only highly professional but also very sincere in wanting to help get our girls every dollar deserved! We will always be grateful to the team of The Hammer for being so wonderful during our time of need! Thank you from our family to your law firm."
---
Getting the Legal Perspective on Car Accidents – Audio Interview
Car accident lawyer Darryl Isaacs — The Hammer — sat down to address legal and safety considerations when injured from a car crash in a recent radio episode of "Ask The Hammer," the podcast exploring the legal matters that matter most. There are many elements at play when knowing what to do after a car accident. Listen to the episode directly below.
---
Recoverable Damages and Compensation Available in a Construction Vehicle Accident Case
Following a vehicle accident, you may claim compensation for:
Loss of earnings
Loss of potential income
Medical expenses include ambulance fees, prescription costs, hospital stays, surgical operations, follow-up visits, medical equipment, and other treatment alternatives, such as:
Potential transportation costs for medical needs
Disability and associated expenses
Counseling and other therapies for mental health
Costs associated with engaging medical professionals to provide in-home care
Not all damages come with a receipt. You could also get reimbursed for these non-economic damages:
General stress affecting your family, friends, and job prospects
Scarring and disfigurement due to the accident
Pain and suffering
Our Accident Law Firm Will Get Started on Your Case Immediately By:
Listening to your story
Answering your questions
Advising you what to do next
Investigating the accident scene and all other evidence related to your claim
Reviewing medical records, police reports, and all documents
Determining which parties are liable for your injury
Meeting with insurance adjusters
Helping you file your claim
Demanding a just settlement for all of your medical treatment and damages
---
How Our Dayton Construction Vehicle Accident Lawyer Helps You
You can get help from a Dayton construction vehicle accident attorney to navigate personal injury claim procedures. We'll help you understand how Ohio's laws impact your ability to pursue compensation.
Isaacs & Isaacs Personal Injury Lawyers will:
Identify the responsible party
Contact the culprits or their representatives on your behalf
Work to determine the nature and source of your injuries
Determine your damages
Negotiate a settlement that's reasonable for you
Prepare a lawsuit if a settlement isn't reached
Our team works on the following tasks as we assist victims with their personal injury claims:
Assemble supporting evidence for your claim
Locate, name, and speak with any accident witnesses
Request, fill out, and submit insurance documentation
Converse with the liable party or their insurance company
Build Your Case With A Top Rated Accident Lawyer
If you need immediate assistance with a vehicle accident or personal injury, call our team now at 
800-333-9999
 to begin your free case review and schedule an initial consultation to get legal advice. Our law firm represents injured victims across many categories. Some popular cases our accident attorneys handle include:
---
We Use a Contingency Fee System
At Isaacs & Isaacs Personal Injury Lawyers, we help clients on a contingency fee basis. This means you only pay our lawyers after you obtain compensation. With this plan, we discuss and agree upon a percentage of the possible compensation amount we deduct for our fees; we often do this before commencing your case.
Explore your options for legal help if you're involved in a local vehicle accident. The attorneys from Isaacs & Isaacs Personal Injury Lawyers have a reputation for handling such accident cases; we commit to ensuring everyone gets justice.
Speak with our Dayton construction vehicle accident lawyer to pursue the money you need.
We Help Our Clients Meet Important Case Deadlines
The Ohio statute of limitations for bodily injury and property damage (personal injury) lawsuits is two years. So, you have two years to file your case if you sustain injuries in a construction vehicle accident in Dayton (Ohio Revised Code Section 2305.10). Our team will help you meet these requirements to increase your chances of getting justice.
---
Causes of Dayton Construction Vehicle Accidents
It's possible to reduce workplace accidents by adhering to established laws and union norms. However, problems may occur when construction equipment, like trucks or excavators, is involved. Poor planning, negligent driving, and mechanical breakdowns may result in issues.
Here are the typical causes of construction vehicle accidents:
Lack of training: Workers should get the required training before driving a vehicle on an active construction site. In addition to misusing equipment, an unskilled operator may not be aware of nearby hazards that could cause an accident (such as approaching employees or inadequate space).
Maintenance issues: Construction equipment must be maintained since it does heavy-duty labor for hours or days. Otherwise, components might wear out, and vehicles could break down.
Site problems: Construction trucks can weigh several tons. Before transporting equipment onto the construction site, the ground must be prepared appropriately. Often, vehicles risk getting caught in sinkholes; trucks can divert from their planned course when the ground drifts beneath them.
Vehicle defect: If a construction business buys a defective vehicle, every person on the job site—particularly the driver—is in danger if anything goes wrong.
Fatigue: Long drives with little time for stops (often interstate), are typical for many truck drivers.
---
Steps to Take When You Get Injured in a Construction Vehicle Accident
Even if you are the best driver in Dayton, Ohio, getting involved in an automobile accident is still a possibility. Professionals from Isaacs & Isaacs Personal Injury Lawyers recommend you do the following after getting in a construction accident in Dayton:
Receive Treatment
It's best to start with the essentials. Stay calm and call for emergency medical assistance as soon as possible. Make sure you get the proper care you need. You don't want the injuries to persist or go untreated for an extended period. You'll obtain official statements that can be used as evidence in court if you seek medical attention.
Collect Evidence
Gather proof of what occurred; it can come in handy during claim discussions. This entails documenting the collision, any possible injuries, and other damages the responsible parties may have caused. You may even want to take photos of the crash site and vehicle damage.
Also, it is essential to speak with all parties involved, including witnesses, as soon as possible. The objective should be to look for specifics like names, insurance information, and other pertinent specifics.
Hold on to Your Receipts
You should obtain receipts for everything following the accident, including medical bills. Ensure these details are well-documented on official records.
---
Tell Us About Your Montgomery County Case Today
Isaacs & Isaacs Personal Injury Lawyers can help you seek justice for injuries you sustain from a construction accident. We've covered many vehicle accidents, so our attorneys have what it takes to handle your legal claim.
We've won considerable compensation for accident victims within Dayton and beyond. And we offer free consultation services. Tell us your case specifics today—we're available 24/7 and ready to listen. We'll swing into action and get on top of things to have you covered.
To learn more about working with our Dayton lawyers, call 800-333-9999 for your no-cost truck accident case review.