Begin Your Case With a Proven Truck Accident Law Firm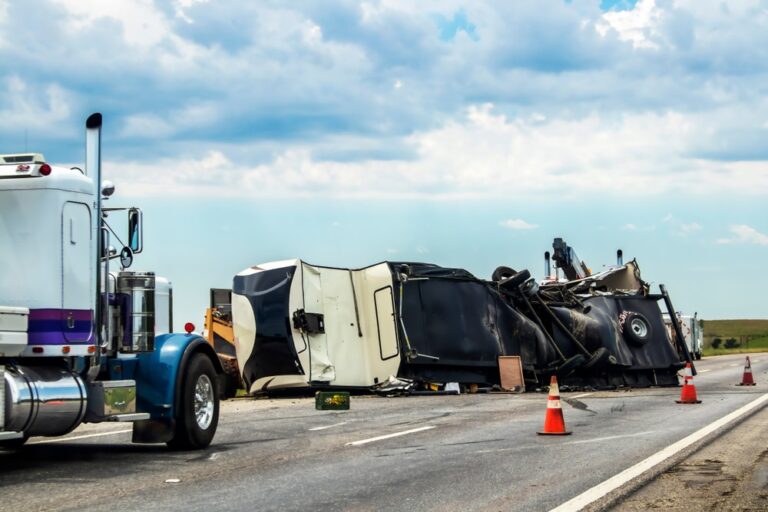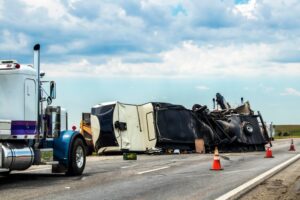 Isaacs & Isaacs Personal Injury Lawyers is a legal firm that has cared for many truck accident victims in Frankfort, helping them secure compensation for injuries. Our attorneys have a combined 400 years of personal injury law experience, and we have served thousands of clients in Ohio, Kentucky, and Indiana. If you have been injured in a truck accident, your Frankfort truck accident lawyer can handle your case while you focus on your health.
We charge no upfront fees for our legal services and only take payment if we secure monetary compensation on your behalf. Call us at 800-333-9999 at any time to speak to one of our dedicated Frankfort truck accident lawyers and set up a free consultation.
We Represent Injured Accident Victims Across Many Categories. Some Personal Injury Cases We Handle Include:
Accidents With Trucks or Commercial Vehicles
Injuries & Wrongful Death Involving Driver Negligence (cell phone use, DUI)
Accidents With Uninsured Motorists
Whiplash Injury Accidents
Airbag Deployment Accidents
Takata Air Bag Recalls
Motorcycle Accident Injuries
Ridesharing: Lyft & Uber Accidents
Bicycle Accident Injuries
Hit and Run Accidents
Pedestrians Hit By a Vehicle
Head-On Collisions
Rear-End Collisions
Spinal Cord Injuries
Sometimes an auto accident injury is not evident until much later. Even if you haven't suffered a catastrophic injury you still may need medical treatment. You should seek medical care immediately, even if you don't think you are badly hurt. Some severe injuries may not be immediately apparent. This is the best way to physically and legally protect yourself and your loved ones.
"Our daughters were involved in a serious car crash when a man ran a red light! Isaacs & Isaacs knew exactly what to say and exactly what to do for us! They are not only highly professional but also very sincere in wanting to help get our girls every dollar deserved! We will always be grateful to the team of The Hammer for being so wonderful during our time of need! Thank you from our family to your law firm."
---
Getting the Legal Perspective on Car Accidents – Audio Interview
Car accident lawyer Darryl Isaacs — The Hammer — sat down to address legal and safety considerations when injured from a car crash in a recent radio episode of "Ask The Hammer," the podcast exploring the legal matters that matter most. There are many elements at play when knowing what to do after a car accident. Listen to the episode directly below.
---
What Does a Frankfort Truck Accident Lawyer Do?
Your truck accident lawyer will aim to help you receive the compensation you need to recover from your accident, and they will fight to hold the at-fault party liable for your injuries and damages.
Truck accident lawyers have plenty of experience in helping victims like you. You can trust that they understand how to navigate your case, potentially earning you the money you need to pay your medical bills, repair property damage, and compensate you for emotional distress.
Our Accident Law Firm Will Get Started on Your Case Immediately By:
Listening to your story
Answering your questions
Advising you what to do next
Investigating the accident scene and all other evidence related to your claim
Reviewing medical records, police reports, and all documents
Determining which parties are liable for your injury
Meeting with insurance adjusters
Helping you file your claim
Demanding a just settlement for all of your medical treatment and damages
---
Causes of Truck Accidents in Frankfort
Some common negligent actions that may lead to costly truck accidents in the Frankfort area include:
Fatigue: If a truck driver becomes drowsy while driving, they could fall asleep and cause an accident.
Speeding: The faster a truck is moving, the more time and space it will need to slow down or change lanes. They may not have enough time or space to stop or maneuver their vehicle safely if they exceed the speed limit.
Weather: If truck drivers fail to adjust their driving to align with the prevailing weather conditions, they can lose control of the vehicle and cause an accident.
Overloaded Trailer: A truck needs to meet specific weight limits to avoid overloading the axles.
Blind Spots: A truck driver who fails to identify and monitor their blind spots might cause an accident. This can be deadly if, for example, a car becomes trapped underneath the truck.
---
Who Is Liable for Your Injuries?
A truck driver may be declared liable for causing the accident if they were intoxicated, distracted, or disobeyed traffic laws. However, in a truck accident claim, it is not always the truck driver who is at fault. Some cases find other parties responsible for causing the truck accident, even if they were not present at the scene.
For example, if a trucking company failed to evaluate a vehicle to ensure it is road-ready or did not check if an employee correctly loaded the vehicle, the responding police officer may determine that this negligence was the cause of the accident.
Truck accidents can also involve faulty parts that malfunction during the accident. For example, the truck may have failed to stop efficiently due to defective brakes or tires. In this case, the auto parts manufacturing company could be declared responsible for the accident.
Build Your Case With A Top Rated Accident Lawyer
If you need immediate assistance with a vehicle accident or personal injury, call our team now at 
800-333-9999
 to begin your free case review and schedule an initial consultation to get legal advice. Our law firm represents injured victims across many categories. Some popular cases our accident attorneys handle include:
Are You Eligible for Compensation?
The lawyers at Isaacs & Isaacs Personal Injury Lawyers can carefully review the evidence and help you determine who was liable for your accident. We have decades of experience and will help you evaluate your eligibility to file a compensation claim. We treat this on a case-by-case basis according to local and state laws. Some of the injuries you may be compensated for include:
Broken Bones: Truck accidents can lead to broken bones due to the massive force involved in such crashes.
Internal Bleeding: While not immediately apparent, this is a severe injury that can lead to medical complications, so be sure to seek medical attention after your accident, even if you don't think you are badly injured.
Traumatic Brain or Spinal Cord Injuries: These injuries can lead to paralysis, cognitive difficulties, and other life-altering situations.
Wrongful death: Loss of life can lead to many financial and emotional strains on the decedent's loved ones.
You may also be able to receive compensation for pain and suffering, loss of wages, and medical costs resulting from your accident.
If you have been injured in a crash, you should seek medical attention immediately. Your health is the top priority, and you can also use your medical documentation as evidence in your case.
---
What Does It Cost to Hire a Frankfort Truck Accident Lawyer?
At Isaacs & Isaacs Personal Injury Lawyers, we generally work on a contingency basis. This means we receive a set percentage of your paid compensation after the case is settled or won. We will not charge you anything unless we win your case.
How Soon Can You File a Claim or Lawsuit?
According to IC § 34-11-2-4, personal injury victims typically have two years from the date of the accident to file a lawsuit. However, you will likely want to file your claim as soon as possible. Moving quickly will allow your Frankfort truck accident lawyer time to review your case, seek relevant evidence, and present a completed case.
---
Isaacs & Isaacs Personal Injury Lawyers
Isaacs & Isaacs Personal Injury Lawyers has recovered more than $2 billion on behalf of clients throughout Ohio, Kentucky, and Indiana. We have an in-house litigation team ready to work on your case. They will fight for your rights to compensation and work hard to hold those responsible for your damages liable.
Should your claim move to court, we have a mock courtroom on-site to help our clients feel comfortable in a courtroom.
---
Contact Us Today for a Free Case Review
Isaacs & Isaacs Personal Injury Lawyers have helped thousands of truck accident victims earn compensation for their injuries over several decades of legal practice. We will not charge you fees unless your case is won or settled. If you lose your case, you do not owe us a cent. We have a team of Spanish-speaking lawyers, attorneys, and paralegals ready to help you file your case if you are not comfortable speaking English.
We can help you recover from the trauma of your accident by helping you fight for justice.
To learn more about working with our Frankfort lawyers, call 1-800-333-9999 for your no-cost truck accident case review.