Begin Your Case With a Proven Motorcycle Accident Law Firm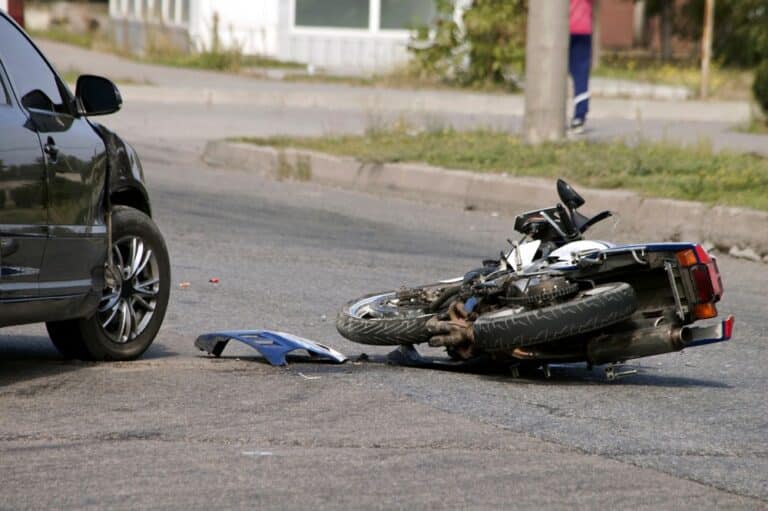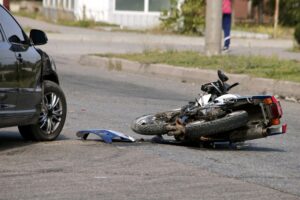 Because they don't have a vehicle surrounding them to protect them, motorcycle riders are at a greater risk for injury or accidents than drivers of most other vehicles. But that doesn't mean you shouldn't enjoy riding your motorcycle – and you shouldn't have to deal with undue financial burden because of an accident. Motorcyclists needing a lawyer in the Dayton, Ohio area can trust our Dayton motorcycle accident lawyer to have their back.
Being involved in an accident, no matter how big or small, is scary, and having expenses due to an accident adds even more stress and worry. You don't have to carry that burden on your own. Let Isaacs & Isaacs Personal Injury Lawyers help.
We charge no upfront fees for our legal services and only take payment if we secure monetary compensation on your behalf. Call us at 800-333-9999 at any time to speak to one of our dedicated Dayton motorcycle accident lawyers and set up a free consultation.
We Represent Injured Accident Victims Across Many Categories. Some Personal Injury Cases We Handle Include:
Accidents With Trucks or Commercial Vehicles
Injuries & Wrongful Death Involving Driver Negligence (cell phone use, DUI)
Accidents With Uninsured Motorists
Whiplash Injury Accidents
Airbag Deployment Accidents
Takata Air Bag Recalls
Motorcycle Accident Injuries
Ridesharing: Lyft & Uber Accidents
Bicycle Accident Injuries
Hit and Run Accidents
Pedestrians Hit By a Vehicle
Head-On Collisions
Rear-End Collisions
Spinal Cord Injuries
Sometimes an auto accident injury is not evident until much later. Even if you haven't suffered a catastrophic injury you still may need medical treatment. You should seek medical care immediately, even if you don't think you are badly hurt. Some severe injuries may not be immediately apparent. This is the best way to physically and legally protect yourself and your loved ones.
"John came to our house and went over the legal part of it thoroughly and quickly, but he always made it more about us. I would recommend them to anybody because they're going to make sure that you're protected. It just always felt like we were dealing with family instead of a legal process."
---
Getting the Legal Perspective on Motorcycle Accidents – Audio Interview
In this podcast episode of Ask The Hammer, Darryl Isaacs and three other attorneys from Isaacs & Isaacs Personal Injury Lawyers (all bikers) review how motorcycle accident lawsuits work in this podcast episode. Listen below.
---
We Can Help You File Your Motorcycle Accident Claim or Lawsuit
We have a very knowledgeable team and lawyers specifically trained to handle motorcycle accident lawsuits; in fact, it is one of our main areas of practice. We have a talented team with over 400 years of combined experience and take pride in helping our clients feel at ease throughout this process. We have even created a mock courtroom so you know what to expect every step of the way.
Preparing an insurance claim or a lawsuit requires a lot of steps and an investigation that we will handle for you. The sooner you contact us, the better, as it is best to investigate as quickly as possible. Witnesses may move, and memories may fade, and we want to be sure we get all the information we need to make a solid case for you.
Our Accident Law Firm Will Get Started on Your Case Immediately By:
Listening to your story
Answering your questions
Advising you what to do next
Investigating the accident scene and all other evidence related to your claim
Reviewing medical records, police reports, and all documents
Determining which parties are liable for your injury
Meeting with insurance adjusters
Helping you file your claim
Demanding a just settlement for all of your medical treatment and damages
---
What Damages Can You Claim?
Our team will work with you to determine an appropriate amount of compensation. We will consider all of your expenses—even future expenses that you may not have thought of yet.
Medical Expenses
We not only consider past medical bills but also try to plan for expected medical bills that may arise. All current and future medical expenses will be factored into your total compensation, including hospital stays, doctor's visits, prescription medications, physical therapy, and any other medical care you have required since the accident.
Lost Wages
Has your ability to work been affected? We will include your lost wages from the past and potentially lost income in the future due to your accident.
Property Damage
This includes repair costs for your motorcycle. Or, if your motorcycle was damaged beyond repair, you can claim the cost of buying a new one. You may also request compensation for any other personal property that was damaged in the accident.
Pain and Suffering
In addition to physical pain, you have likely also experienced mental anguish and other emotional damage due to the accident. You may have even developed post-traumatic stress disorder (PTSD) or another mental condition.
While non-economic damages such as pain and suffering are more difficult to pin a specific dollar amount on, your lawyer can help you monetize the value of these damages.
Wrongful Death
According to the National Highway Traffic Safety Administration (NHTSA), motorcyclists are involved in a disproportionate number of fatal accidents. If you've lost a loved one in a motorcycle accident, there may be other damages you are entitled to in a wrongful death case; we will get to know your situation so we can thoroughly investigate for you.
Our website explains more about what may be included in the broad term of "damages."
Build Your Case With A Top Rated Accident Lawyer
If you need immediate assistance with a vehicle accident or personal injury, call our team now at 
800-333-9999
 to begin your free case review and schedule an initial consultation to get legal advice. Our law firm represents injured victims across many categories. Some popular cases our accident attorneys handle include:
---
Negotiating With Insurance Companies
You may think that the insurance company will fight for you, but that isn't always the case. After an accident, insurance companies may be looking for the cheapest way out and not have your best interest in mind. If an insurance company has offered you a settlement, it may be significantly lower than what you deserve.
You may not know what to do when insurance companies offer you what seems like a large amount of money and pressure you to make a decision. The lawyers at Isaacs & Isaacs Personal Injury Lawyers will help you determine if the insurance company's offer is fair. If it's not, we will help you fight for the compensation you deserve.
We'll contact the insurance company and negotiate with them, so you don't have to spend time and stress over paperwork and phone calls.
---
Affordable Legal Fees After a Motorcycle Accident
At Isaacs & Isaacs Personal Injury Lawyers, we know you've already suffered not only financial losses but also physical pain and emotional stress. We try to make this process as stress-free as possible, and therefore we don't charge any upfront fees or costs.
You only have to pay if we win or settle your lawsuit. We have recovered over $1 billion for our clients in Kentucky, Indiana, and Ohio, and we will do our best to recover the compensation you deserve.
---
Types of Compensation Available in Ohio Motorcycle Accident Cases
In Ohio motorcycle accident cases, there are various types of compensation that may be available to injured riders. These can include economic damages, non-economic damages, and punitive damages.
Understanding the different types of compensation can help you determine the full extent of your losses and ensure that you receive the compensation you deserve.
Economic Damages
Economic damages refer to quantifiable monetary losses incurred due to the accident, such as medical expenses and lost wages. These damages are determined by the actual costs incurred by the injured party, such as medical bills and lost wages.
To establish economic damages, it is important to provide documentation such as medical bills, pay stubs, and other proof of financial losses.
Non-Economic Damages
Non-economic damages, on the other hand, refer to the non-monetary losses incurred due to an accident, such as pain and suffering and emotional distress. These damages are usually calculated according to the severity of the injury, the duration of the injury, and the effect the injury has had on the victim's life.
Medical records, testimony from family and friends, and other relevant evidence can be used to substantiate non-economic damages incurred by the victim.
Punitive Damages
Lastly, punitive damages are a form of legal penalty that a defendant found liable for committing a wrong or offense is required to pay in addition to compensatory damages. In Indiana, the maximum allowable limit on punitive damages is $50,000, or three times the amount of compensatory damages, whichever is greater.
Punitive damages are awarded by a court of law as a form of punishment for defendants whose conduct is deemed to be grossly negligent or intentional, rather than to provide compensation to the injured plaintiff.
---
Isaacs & Isaacs Personal Injury Lawyers
Darryl Isaacs, one of our firm's personal injury lawyers, has been nicknamed "The Hammer" because of his passion for helping clients get justice after they've been injured in an accident. All of our attorneys and other staff members share his dedication to helping injured people.
We even have Spanish-speaking lawyers and paralegals on staff if you feel more comfortable speaking with us in Spanish.
Request Your Free Consultation Today
We offer a free consultation to determine exactly how we can help you or your loved one based on your specific situation. There's no risk in a free consultation, so please call us as soon as possible so we can take the stress off of you and start working on your case.
Call us today—we want to help you. You can call us and also reach out to us on our website to submit your information or chat with a team member. We look forward to working with you!
To learn more about working with our Dayton lawyers, call 1-800-333-9999 for your no-cost motorcycle accident case review.